On Saturday, November 6, 2010 Give Kids The World (GKTW) sponsored its 2nd annual 5k Fun Run fundraiser.  Over 625 runners raised more than $68,000 for GKTW Village.  This year, the 5k was held inside the gates of the Village itself.  Pamela Landwirth, President of GKTW, commented how rare it is for community members to come in and experience the Village if they are not volunteers or guests.  Therefore, the race provided a fun way for people to explore the Village.  Continue after the break for GKTW's video highlights of the race providing a glimpse of the Village.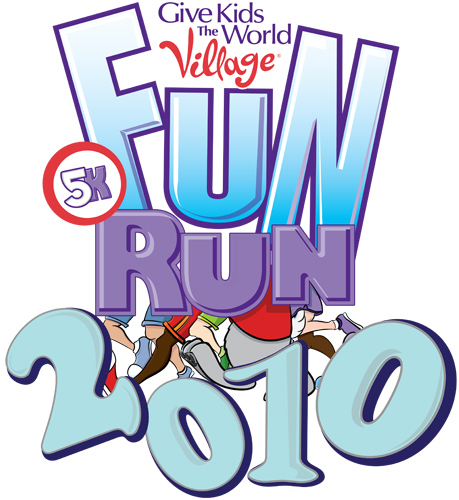 The run went through the various neighborhoods and recreational areas including the Fairy Tale Forest, the Castle of Miracles with its Enchanted Mushroom Merry-Go-Round, the life-size Candyland Playground, the Ice Cream Palace, the new zero-entry pool, and the Safari Theater.  A highlight was former WISH child Mike Price, addressing the crowd and participating in the run after spending "the best week of his life" in the Village 13 years ago.  
GKTW is a non-profit organization that provides children with life-threatening illnesses and their families a weeklong, cost-free vacation to Central Florida.  Families stay in villas at the whimsical, storybook Give Kids The World Village.  100% of the proceeds from the 5k Fun Run benefited the children of GKTW.  To participate in the future, keep your eyes peeled for the announcement of the 3rd Annual GKTW 5k Fun Run coming in Fall 2011.
Category: Disney World