The Festival of the Masters at Walt Disney World took place November 12-14, 2010.  This is one of those events that locals and visitors alike enjoy. The Downtown Disney area comes alive when the festival is going on. Be sure to bring your walking shoes since the Festival takes place from the Downtown Disney Marketplace all the way to the West Side.  You should mark your calendars for next year when the festival is held November 11-13, 2011. This year they had almost 150 award winning artists.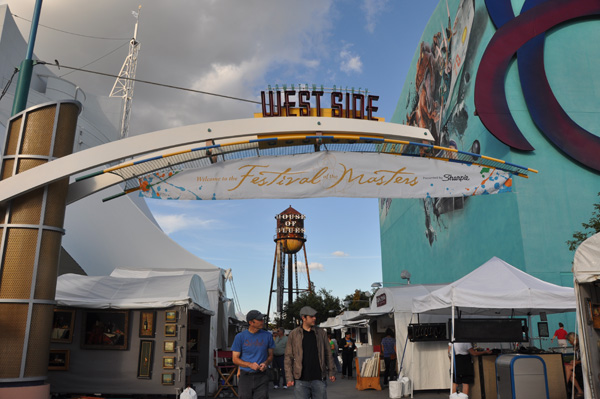 Be prepared that the parking lots fill quickly while the festival is going on. If you are staying at a Walt Disney World resort you might consider taking the bus to Downtown Disney.
We visited the festival on Friday and Sunday.  I love watching the chalk art drawings take shape over several days.  We also placed a block of Legos on a display and wanted to see the final image.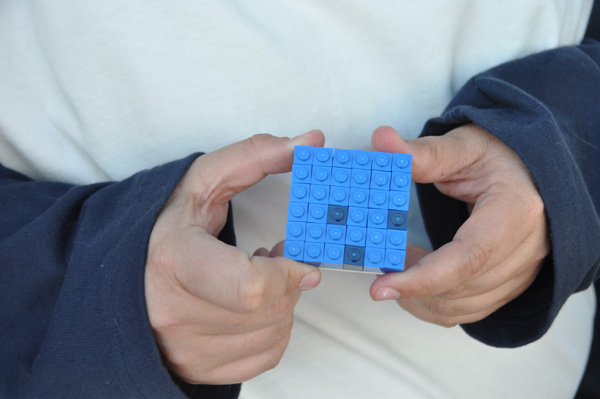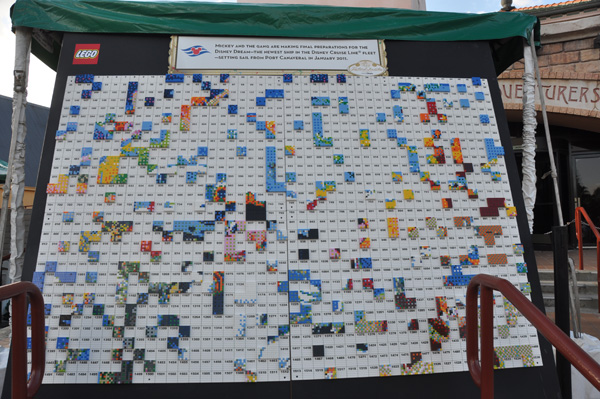 We were block #36.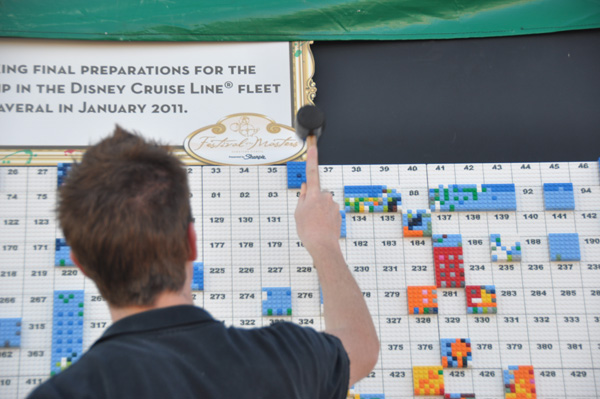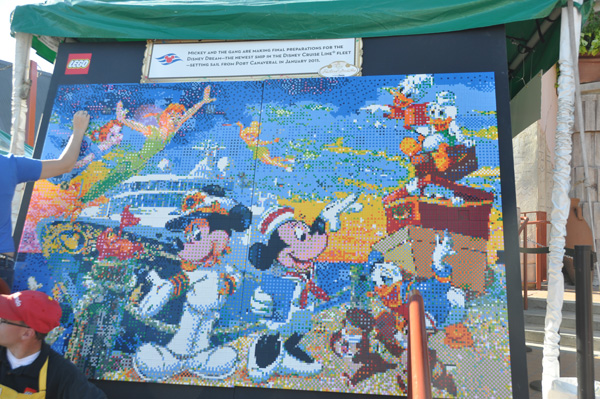 You could also learn to draw the Disney characters.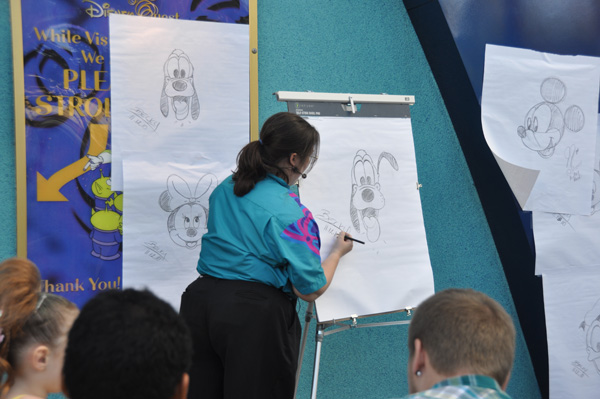 There were some performers from Cirque du Soleil walking around the Festival.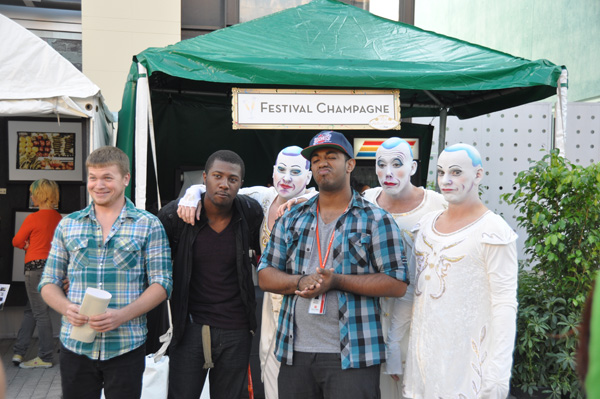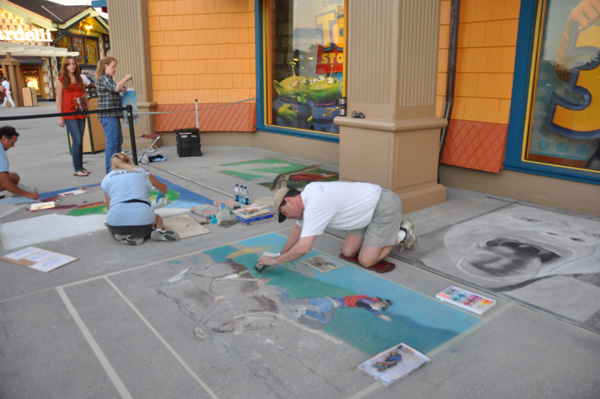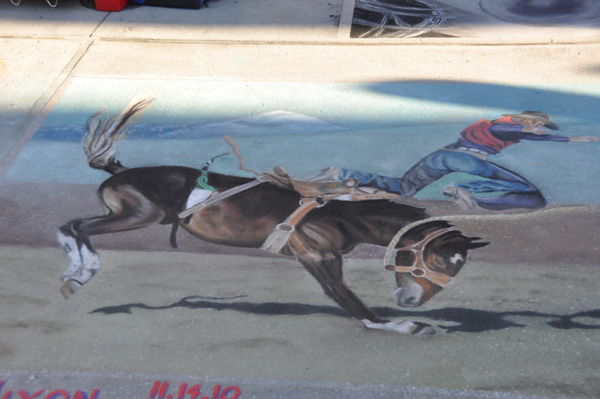 Basin had a block of soap that they carved into Mickey Mouse.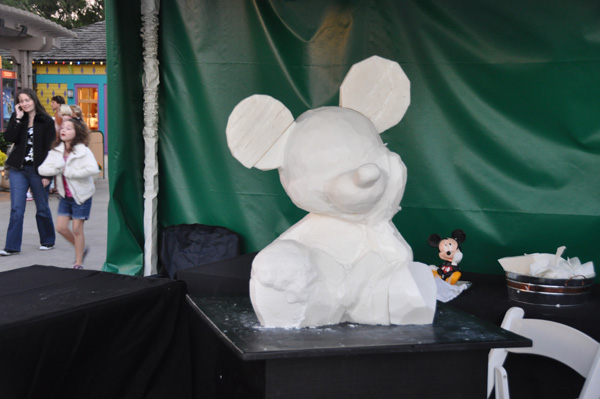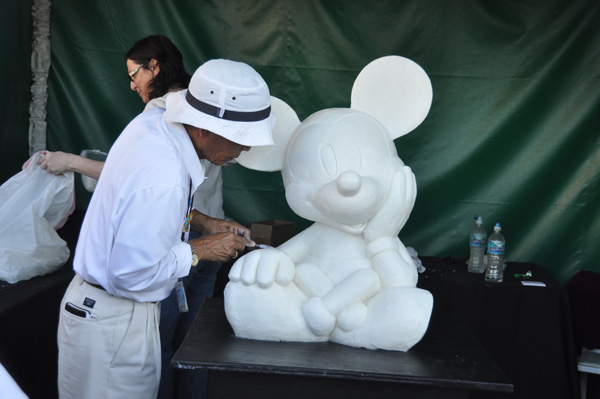 There is something for everyone at the Festival.  There were artists showcasing their paintings, photography, jewelry, folk art, sculptures and more.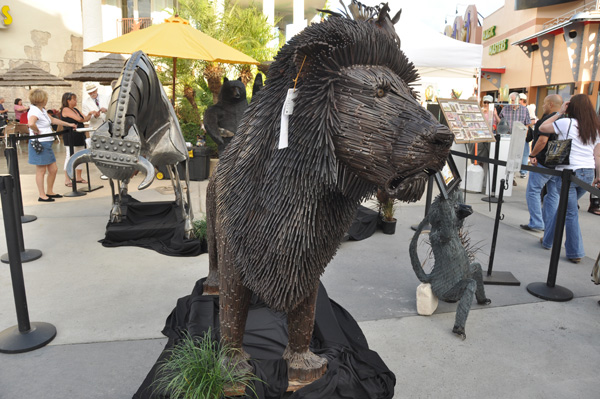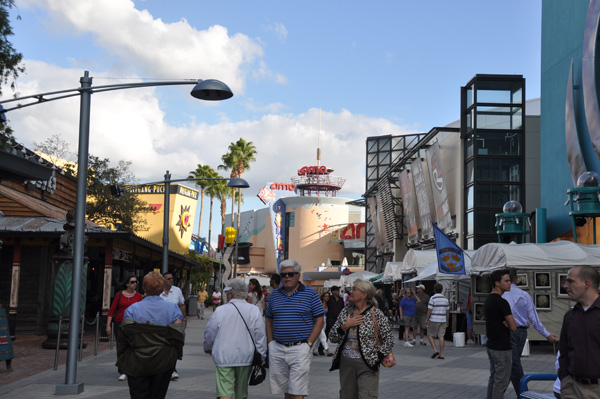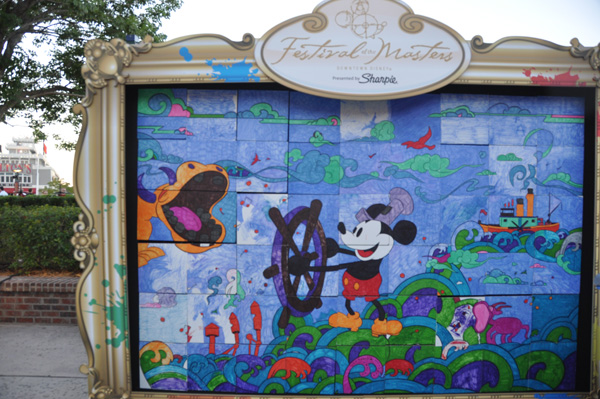 Corey Martin also took lots of pictures of the Festival of the Masters. I will be back again next year for another great festival.  If you went to the Festival, what did you enjoy?
Category: Disney World