The sacrifices I make for the sake of the DIS Unplugged Blog sometimes amaze even me.
Recently, the "Drawn To The Magic" show at Disney California Adventure was replaced by "Disney Dance Crew", which opened to less than stellar reviews.  Not being one to trust reviews (I still can't believe everyone loves "World of Color" so much), I dragged my 7-year-old son to see "Disney Dance Crew".  Read on for our opinion of the show.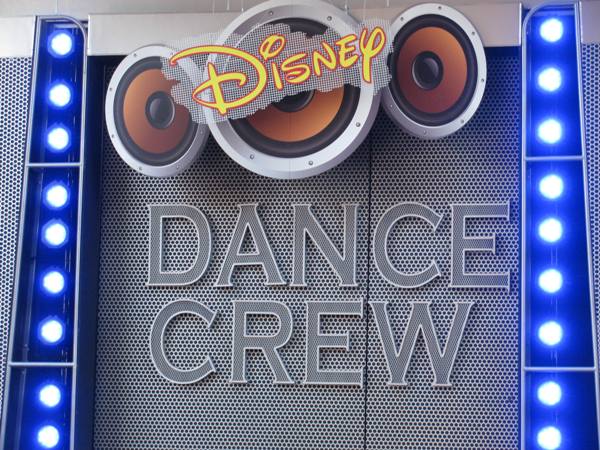 "Disney Dance Crew" is performed several times a day on the small stage across from Monsters Inc. in the Hollywood Pictures Backlot section of California Adventure.  It features a group of energetic dancers, a singing DJ and the new (to Disneyland) Mickey Mouse with blinking eyes and a moving mouth.
The plot goes a little something like this:
A DJ arrives and starts spinning some tunes high above the stage…well he wasn't really "spinning" and the word "tunes" can be debated….but you get the idea.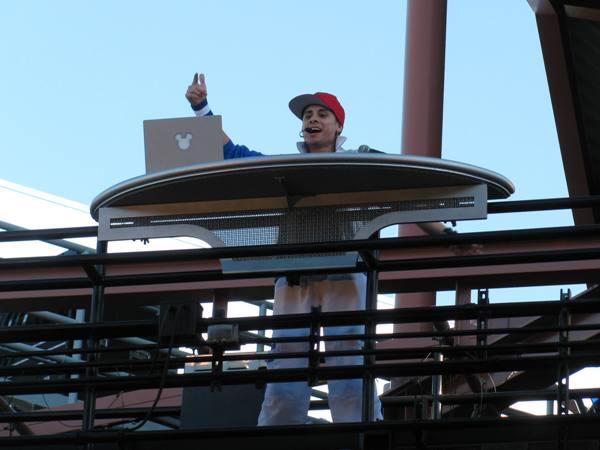 Soon he's joined by a small group of dancers…we'll call them the "Jets".  The "Jets" proceed to show us their moves.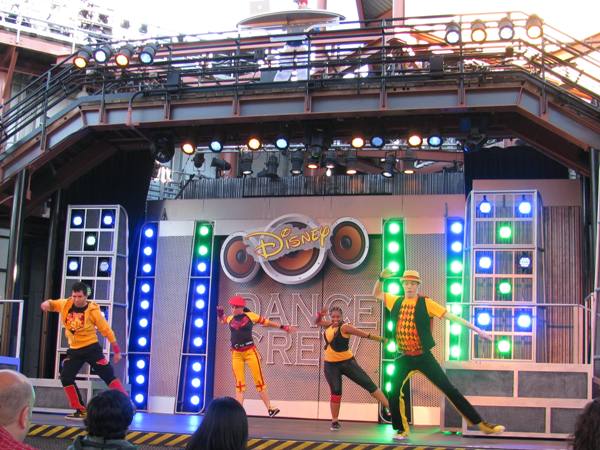 But then, in a dramatic plot twist, another group of dancers arrive on the scene.  We'll call them the "Sharks".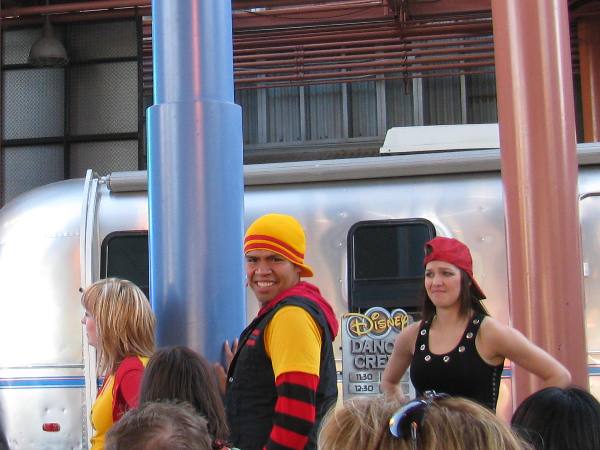 The "Sharks" and the "Jets" don't seem to get along too well….I think there was a subplot that got cut out of the final script.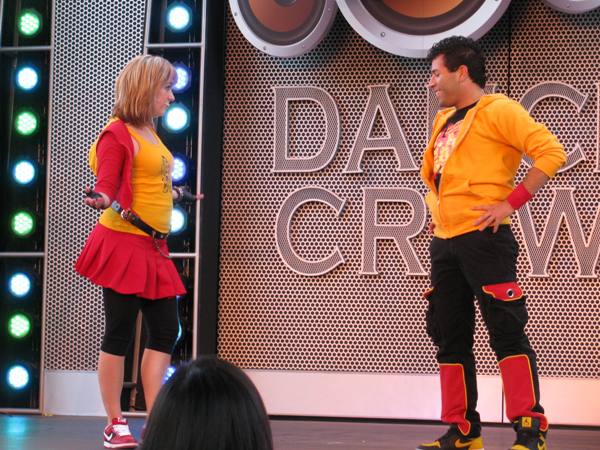 They begin dancing to a couple of hip-hop versions of your favorite Disney songs, including "I'll Make A Man Out Of You", when all of a sudden they're interrupted by the big cheese himself!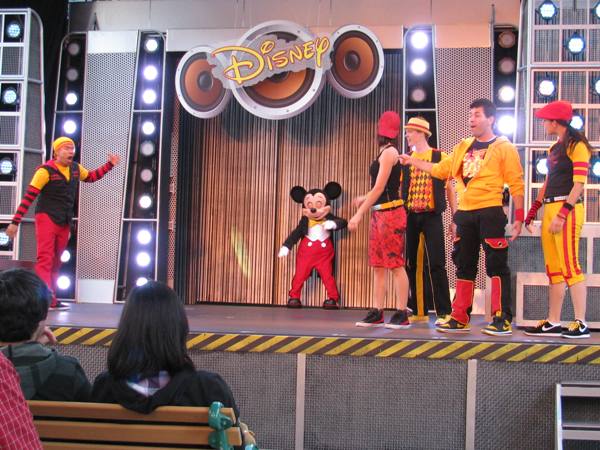 And in exciting plot twist number two, Mickey agrees to show them HIS hip-hop moves (never thought in a million years I'd be typing that sentence).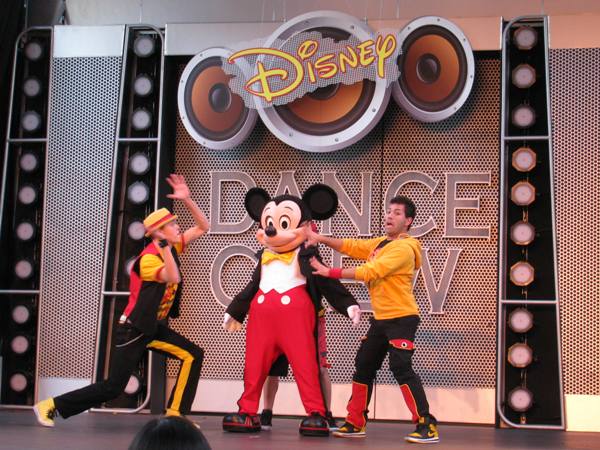 But you can't bust a move in a tux now, can you?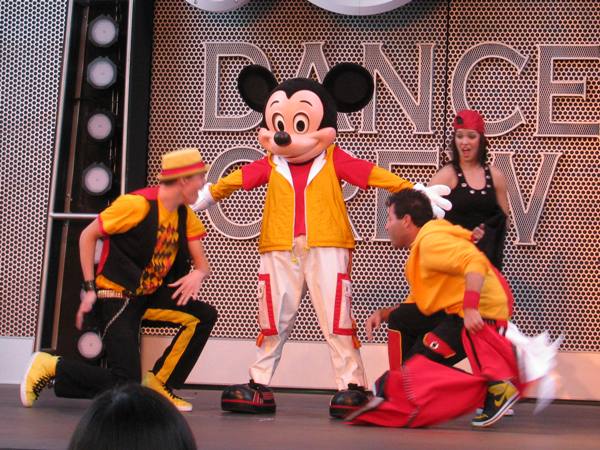 Much better…time for a hip-hop version of "Zip A Dee Doo Dah".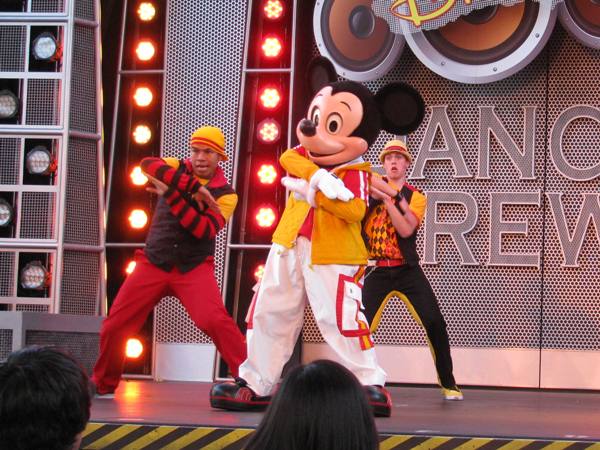 I don't want to ruin the surprise ending for you…so I'll just show you one more picture from the show.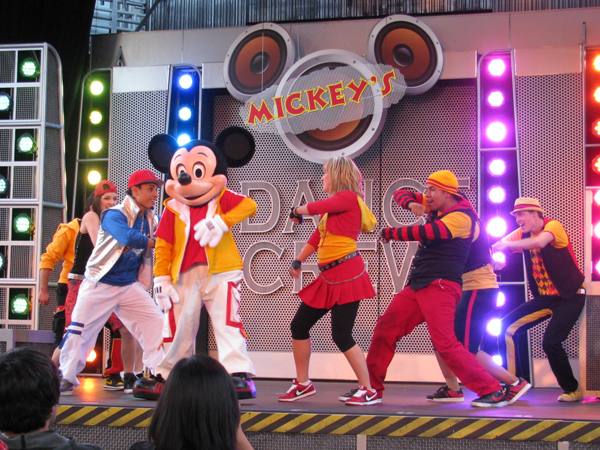 Looks an awful lot like a happy ending.
After the show, Mickey steps backstage for a moment then reappears (surprisingly less talkative) for pictures.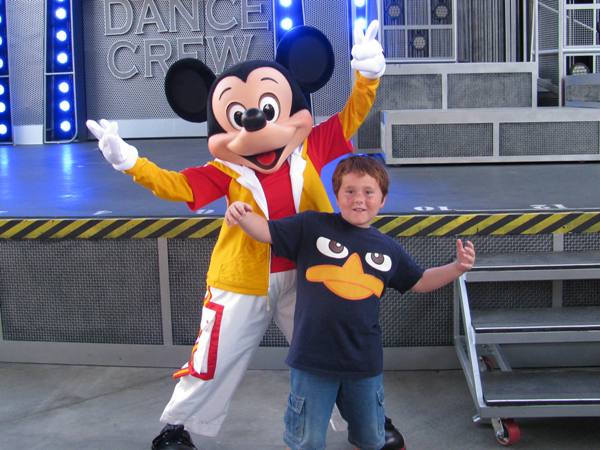 As far as my thoughts on the show….it is what it is:  a throw away show with some good dancing and a weak plotline, but the fact that Mickey could blink and move his mouth added nothing to the show.  Hopefully that technology can be used better somewhere else in the future.
My son's thoughts on the show:
Tom: Did you like the show?
West: [Nods his head]
Tom: Would you like to see it again…
West: [Shakes his head]
Tom: …next time we're at California Adventure?
West: [West knods his head]
There you go….a glowing review from my 7-year-old.  For adults, this show might be hard to stomach, but for kids, the music is fun and the opportunity for a little one-on-one time with Mickey after the show is a bonus.
Category: Disneyland, Editorials