The Spice & Tea Exchange opened November 9, 2010 inside Mickey's Pantry at the Downtown Disney Marketplace at Walt Disney World.  This is a great addition to the Marketplace.  The cast members were very eager to show off the new merchandise when we paid the store a visit.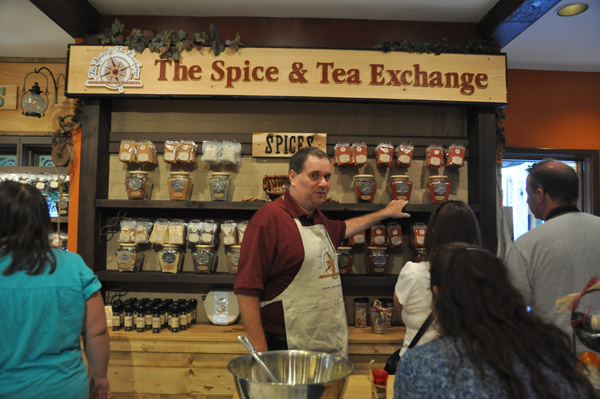 The store offers a variety of spices, sea salts, rice, platters and 12 naturally infused organic sugars. Some of the flavored sugars are ginger, espresso, strawberry, and raspberry.  The salt selections included black truffle, olive and lime coconut, and pinot noir sea salt.  They offer some blended spices such as an espresso steak rub, a chili blend, cinnabar smoke blend and a flaming pirate's blend.  They also offer a selection of rices like lemon-garlic orzo, purple sticky rice, and himalayan red rice.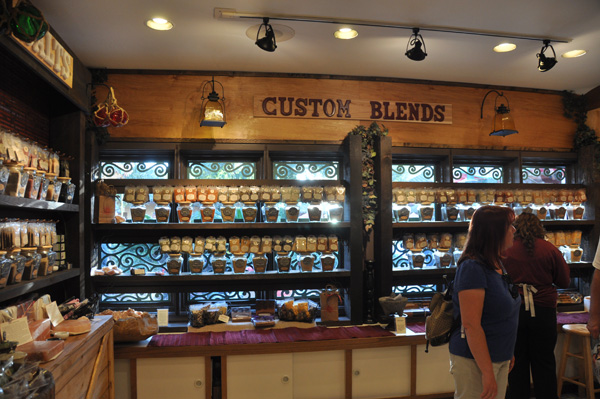 The are 42 blends of  tea available.  They have several shelves of tea that you can choose from.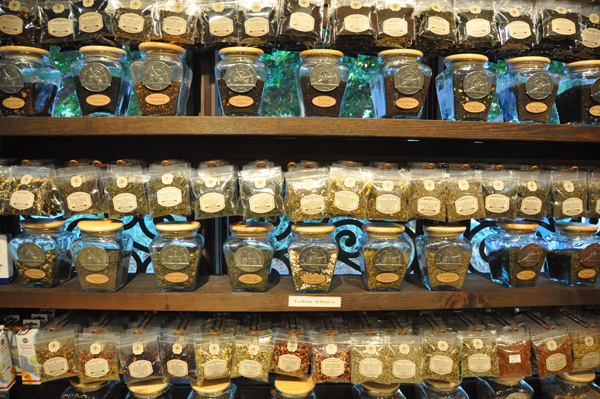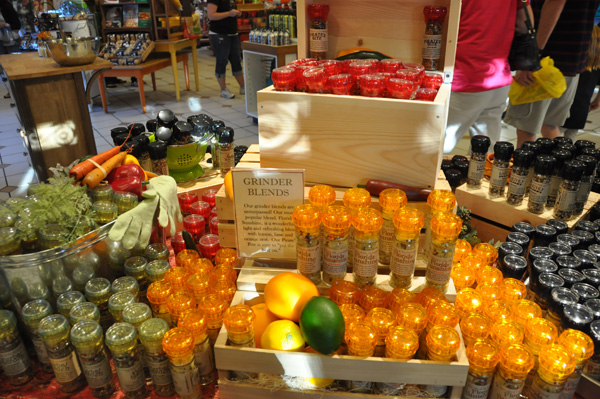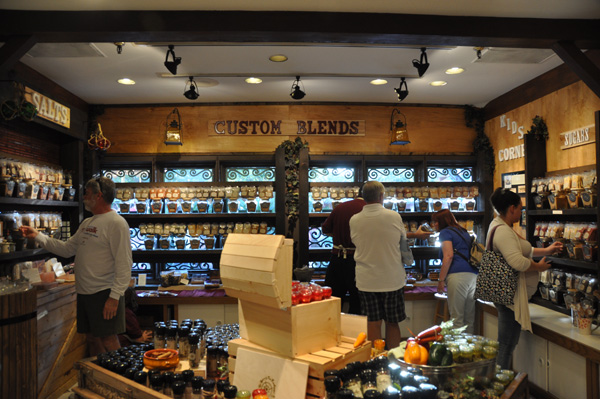 You are encouraged to open sample jars to smell the fragrant tea blends.  A cast member will help you at a spice blending station if you wish to mix your own spices.
You can also find some kitchen accessories such as salt graters, tea sifters, and salt pots.  I know where I will be buying some of my Christmas presents this year.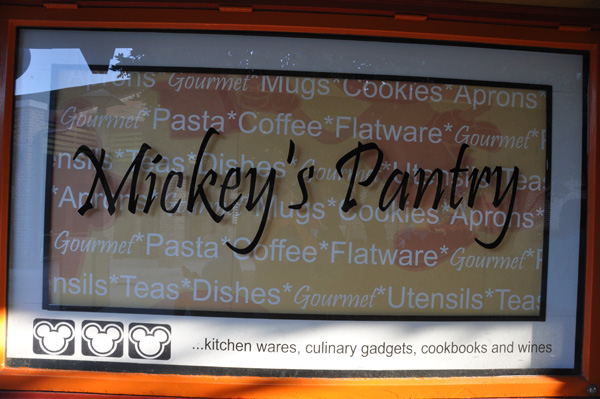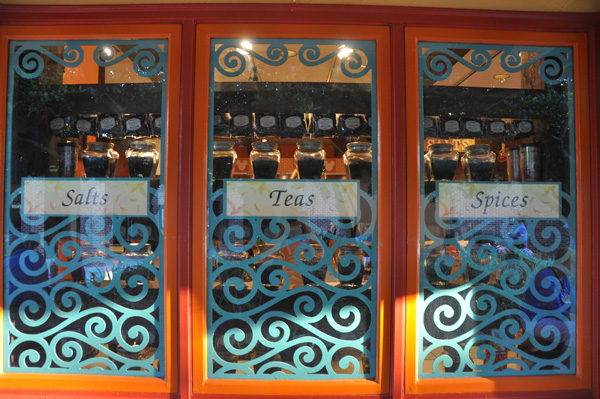 Category: Disney World