It's hard to believe but last night Mickey's Very Merry Christmas Party (MVMCP) debuted at Magic Kingdom at Walt Disney World. It was less than a week ago that guests were celebrating Halloween in the park. The park feels even more magical with the holiday decorations up.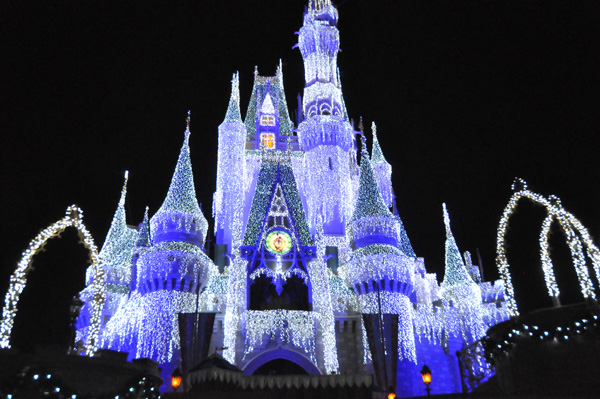 Cinderella's Holiday Wish starts the evening for our family.  It truly is magical seeing Cinderella Castle all lit up. This show is done before park closing so day guests can enjoy it also.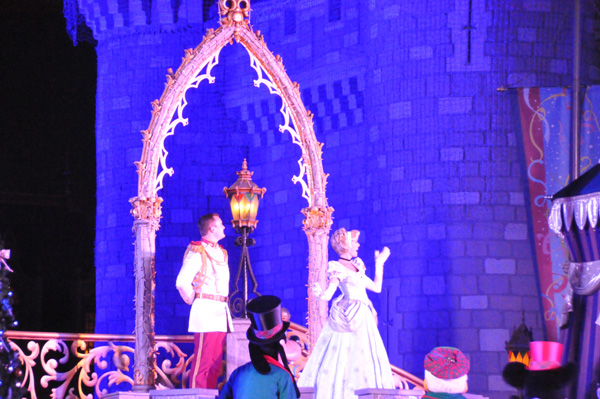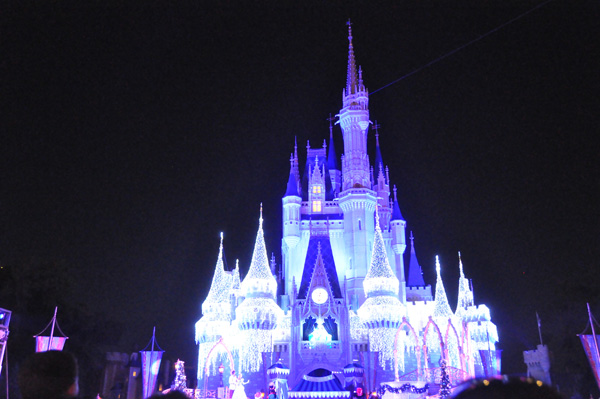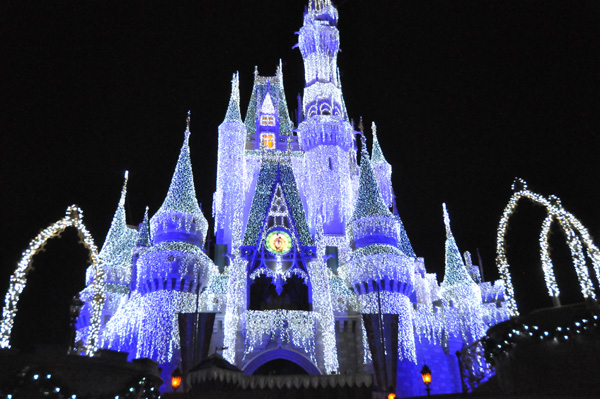 My only complaint with the Christmas Party is that after the castle lighting there are no scheduled events until 7:45 pm.  I wish they offered one of the shows sooner.  We spent the time riding the People Mover and visiting Buzz Lightyear's Space Ranger Spin.
Last year they replaced the classic "'Twas the Night before Christmas" showwhen they tore down the Galaxy theater.  They replaced it with "A Totally Tomorrowland Christmas Party" show.  This is held at the Rockettower Plaza Stage in Tomorrowland.  It is a fun show but it's a shame they couldn't have kept the previous show.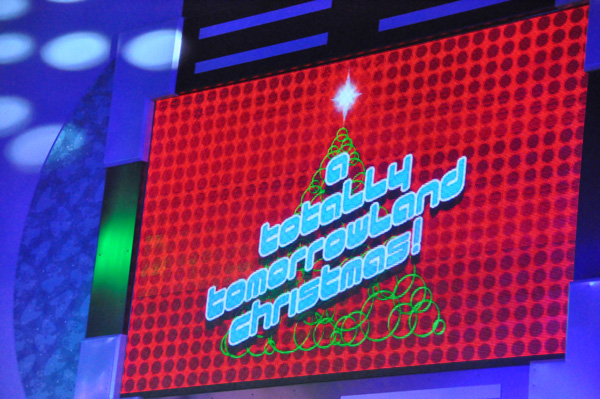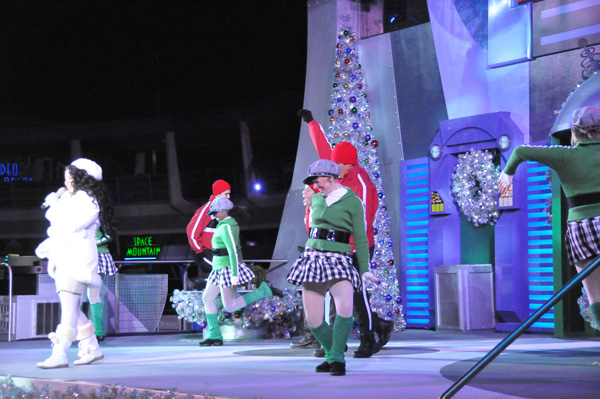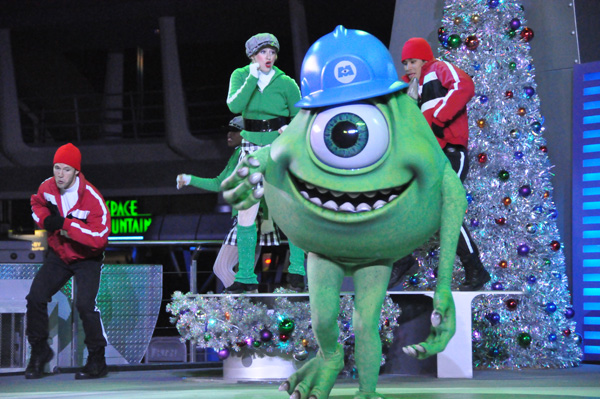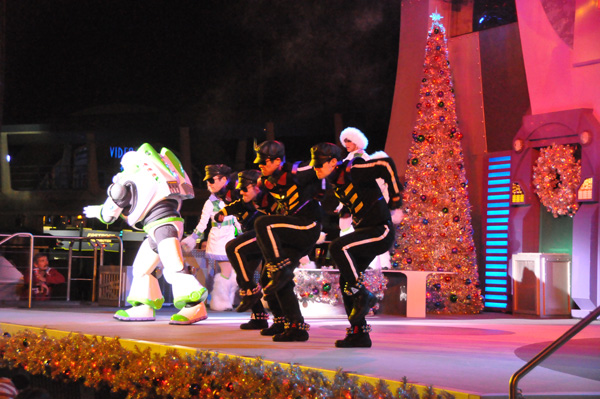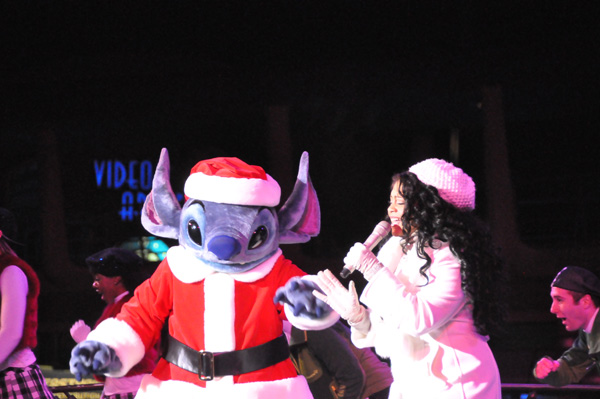 There are two parades during the party.  The first one is usually very crowded and people starting staking out their spot about an hour before parade time.  If you are going to be there late you should view the second parade, there will be less people along the parade route. My favorite is still the Toy Soldiers, but I think Cinderella in her coach with the horses is wonderful.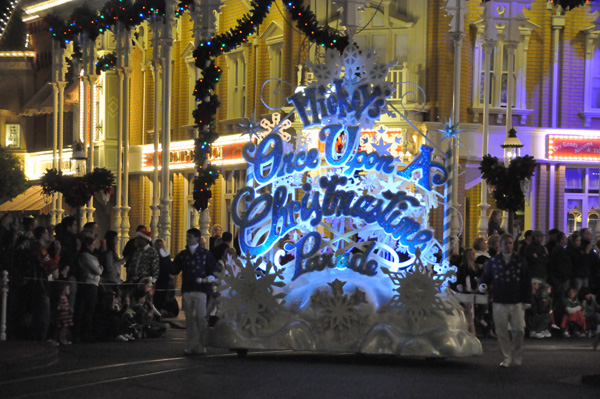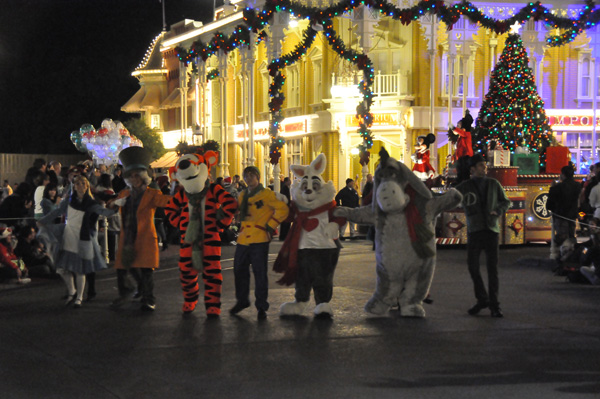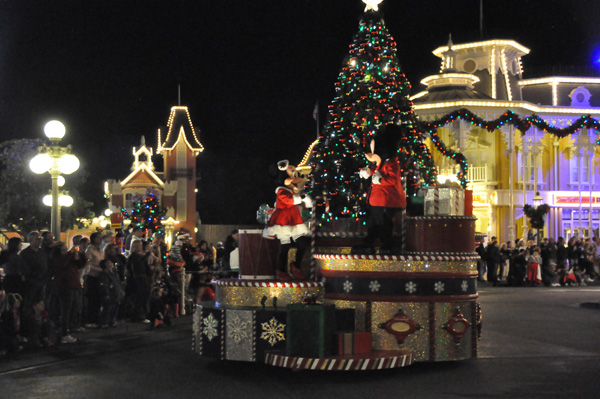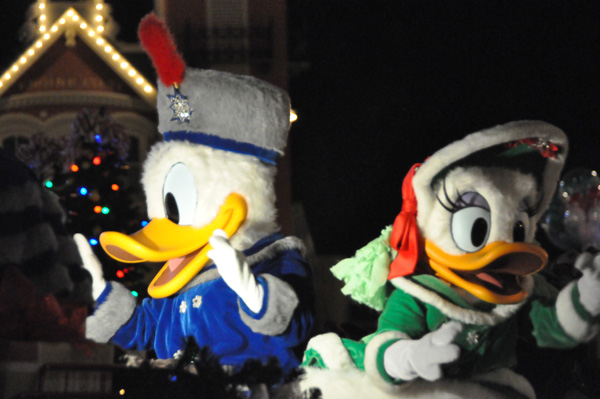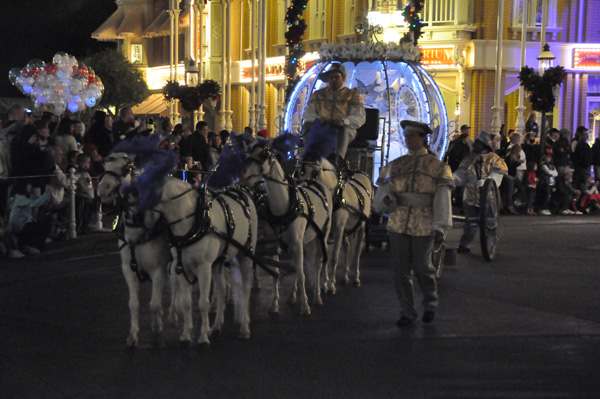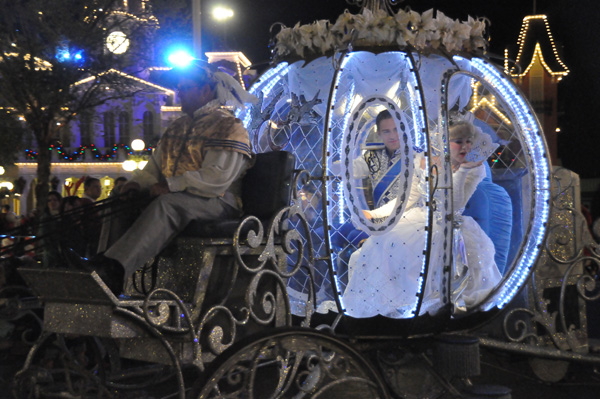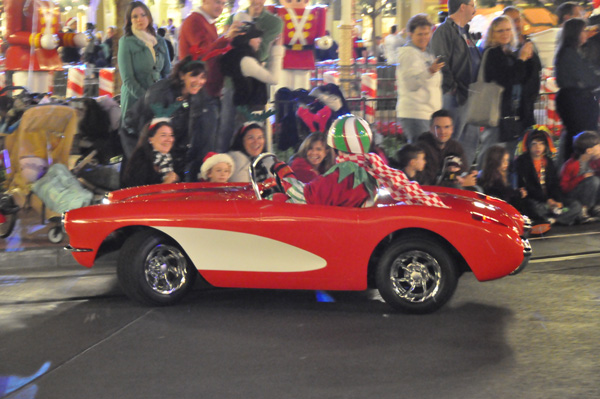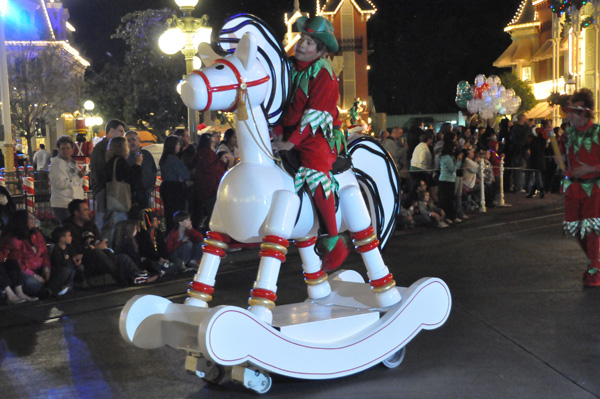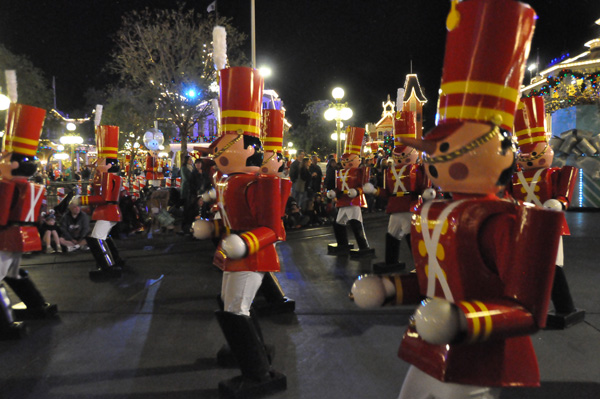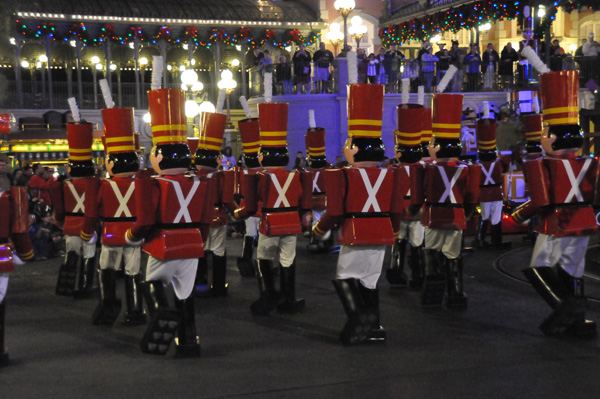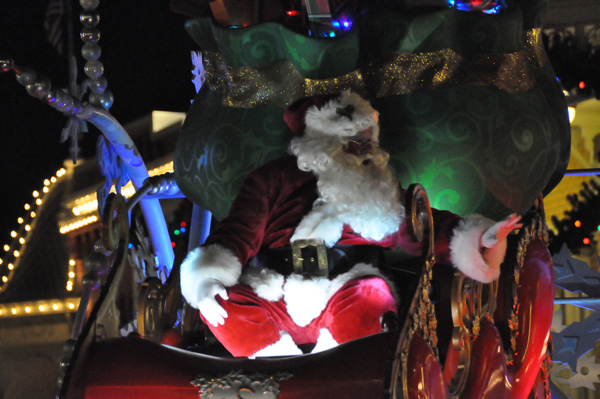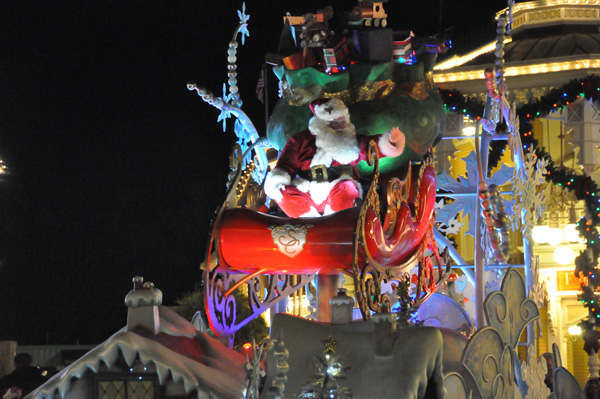 They only offer the fireworks once and they really are special!  I am spoiled by Disney's fireworks.  Does anyone do them better?
I did appreciate that they offered a sugar-free alternative to the sugar cookies.  I also think the hot chocolate has improved over previous years. There are 7 locations throughout the park for the holiday treats.  You also can make reservations for the Tomorrowland Terrace Fireworks Party.  This is a special viewing area for the fireworks and they have  lots of desserts for you to nibble on. Personally, I would save the Fireworks party for another night for something special to do while you are at Magic Kingdom on a non-Party night.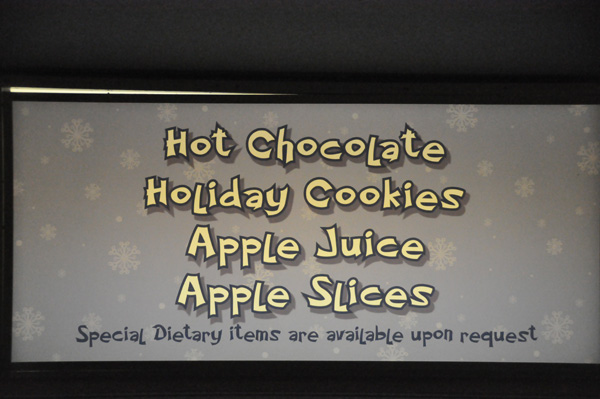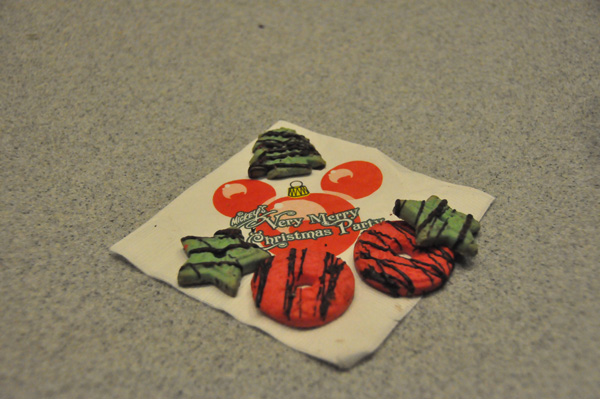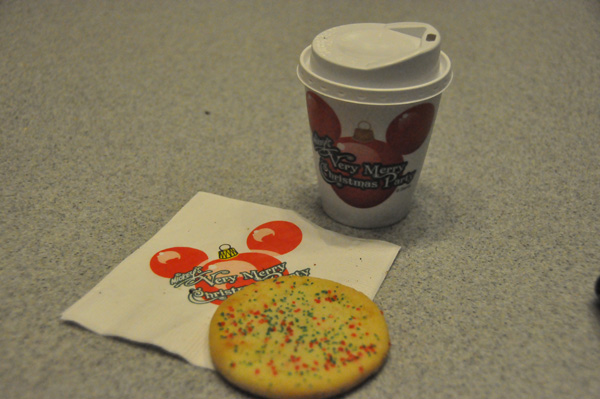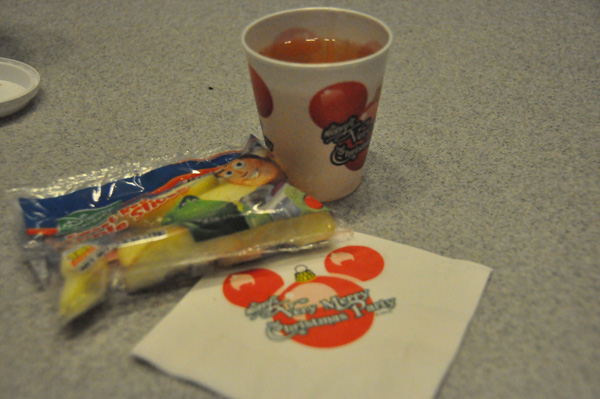 Something to keep in mind, you should dine before coming to the MVMCP as there are only two quick service locations open during the party.  Don't forget to take a park map when you enter because this will help you as you try to attend all the activities.
It does snow on Main Street during the party. Be sure to protect your camera lens while the snow is flying.  It is soap based and you don't want to get that on your lens.
Do I think paying for a "hard" ticket event is worth the money?  YES!!!  It is a great way to ride more rides without waiting in lines. It is so festive in the park with all the decorations and the Holiday music.  It is a special time for our family.  We look forward to it every year.  What do you think?
I'll see you in the parks!
Category: Disney World