When the new nighttime spectacular World of Color premiered in Disney California Adventure last June, Imagineer Steve Davison, Vice President for Parades and Spectaculars, mentioned they had the ability to add or change scenes to the show.  On Friday, October 29, Steve Davison announced on his Facebook page, "World of Color TRON has arrived!!! Enjoy!", and the new scene premiered as an encore to the show.  Continue after the break for video of what could be the most elaborate movie trailer ever.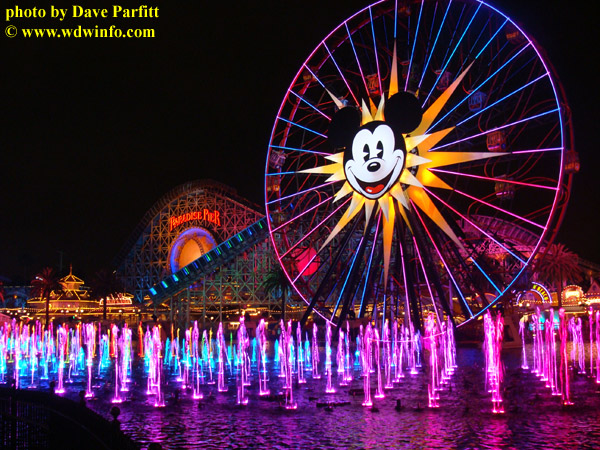 The first videos of the new scene popped up on YouTube, and one particularly good one was captured by "CptBingo."  Tip of the cap to twitter user @BCC4321 for bringing the video to our attention.
Disney California Adventure is heavily promoting the upcoming "Tron: Legacy" film to be released December 17, 2010.  Since October 8th, the Hollywood Pictures Backlot is transformed into the ElecTRONica dance party on Fridays – Sundays.  Therefore, guests can watch the World of Color Tron encore and head over to ElecTRONica for complete assimilation and TRONification into the grid.
DIS Founder Pete Werner created this highlight video of World of Color before the Tron: Legacy encore was added.
Have you seen World of Color?  What do you think of the new scene?  Are you interested, or do you wish that they didn't tamper with the show?  Log in with your DISboards username and password to leave a comment below.
Category: Disneyland