Disney Cruise Line recently announced the entertainment options to be featured on board the new Disney Dream.  Headlining the entertainment options will be a new musical called "Disney's Believe" staged in the state-of-the-art 1,340 seat Walt Disney Theater and filled with popular Disney songs and characters.  Continue after the break for a video describing all the shows and parties to take place on the new ship.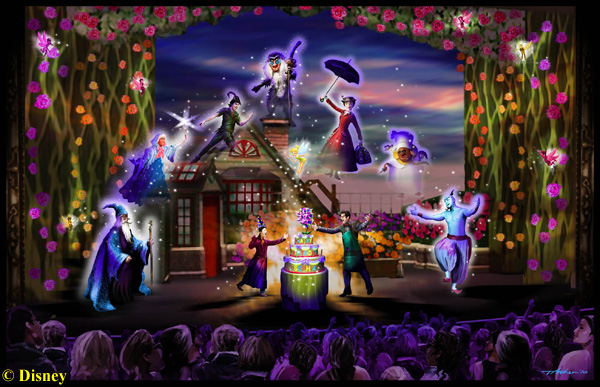 In addition to "Disney's Believe", other evening shows in the Walt Disney Theater will include a re-vamped "The Golden Mickeys': A Timeless Tribute" and "Villains Tonight!" (that premiered in Spring 2010 on the Disney Magic).  The "Mickey's Pirates IN the Caribbean" party will be plussed on the Dream with a special appearance by Captain Jack Sparrow.  Captain Jack will host a brand new event called "Club Pirate" where guests can dance the night away on the upper decks of the ship.  Pirate night is capped off by "Buccaneer Blast!" – the only fireworks spectacular at sea.
The inaugural sailing for the Disney Dream is set for January 2011.
Category: Disney Cruise Line