Disney Channel Rocks! debuted today at Disney's Hollywood Studios at Walt Disney World in Florida.  This show replaced the High School Musical show in front of the Sorcerer's hat in the park. The 15 minute stage show features songs from Camp Rock, High School Musical and Jonas LA.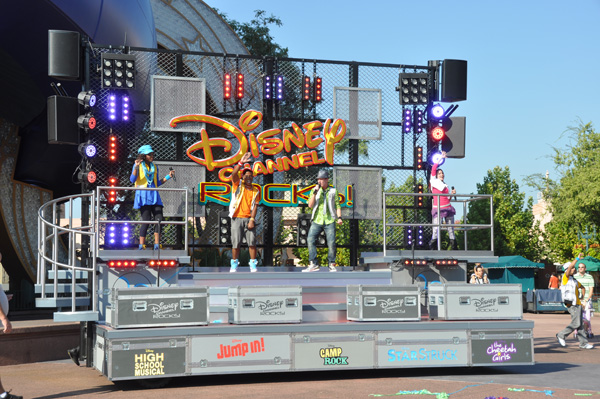 We were there to see the first show.  Personally I am getting a little tired of the High School Musical songs and dance numbers. It seems to me that they could come up with something better that would entertain the crowds in the park.  It seems  that we will be following these kids all the way to the nursing home.  The stage has been recycled from the previous show.  Couldn't they have come up with something new?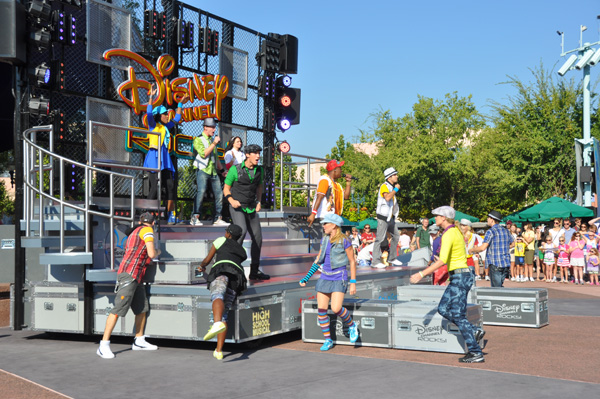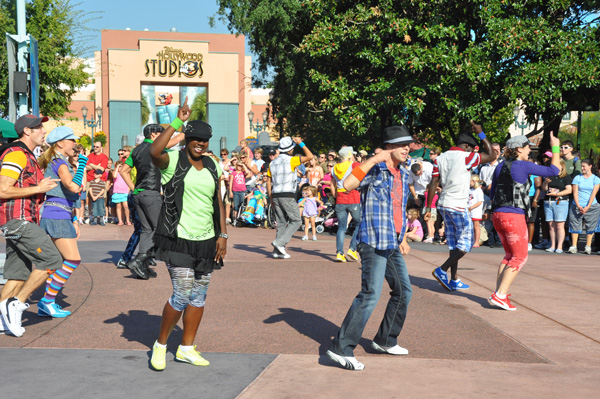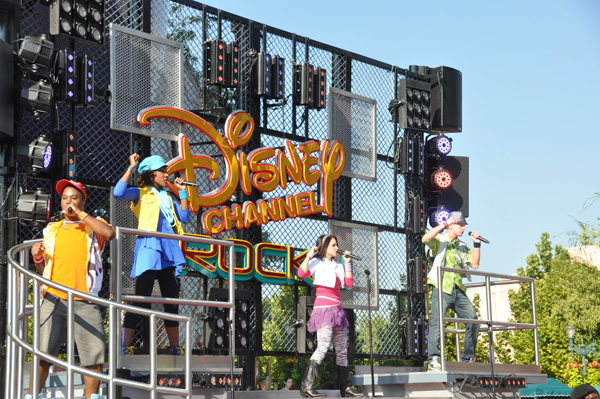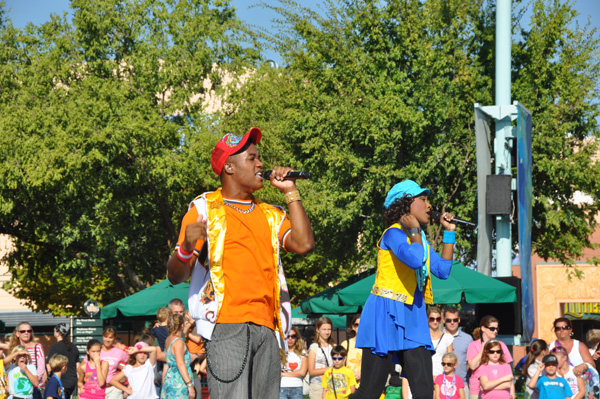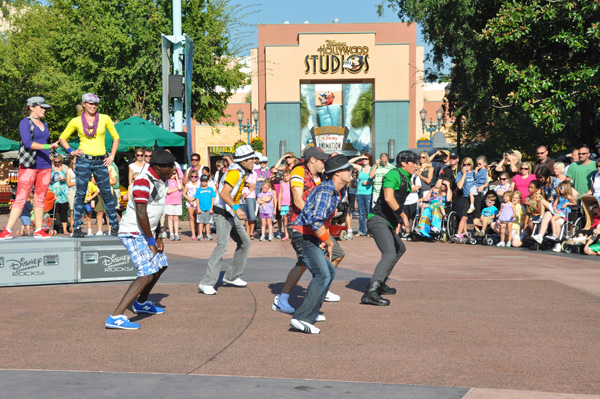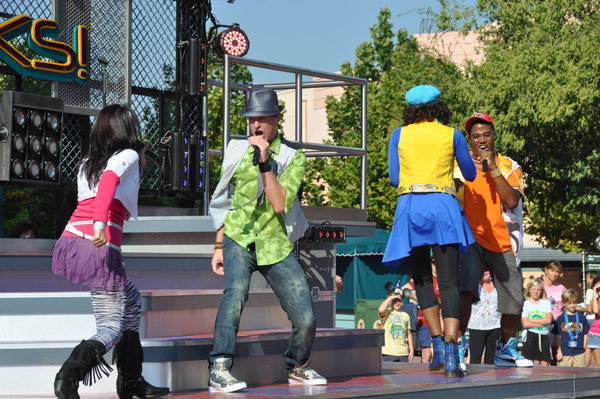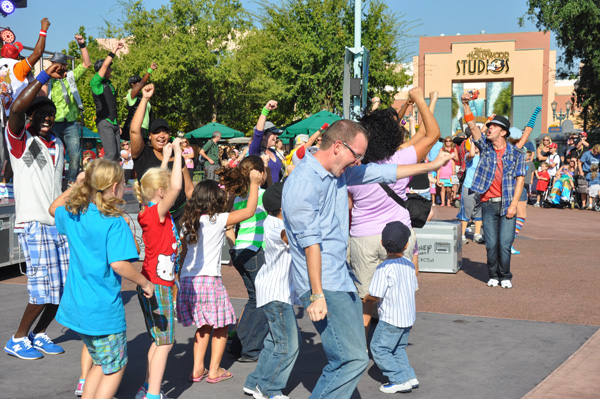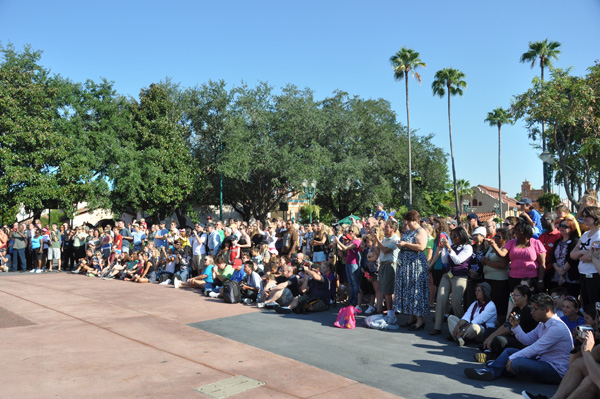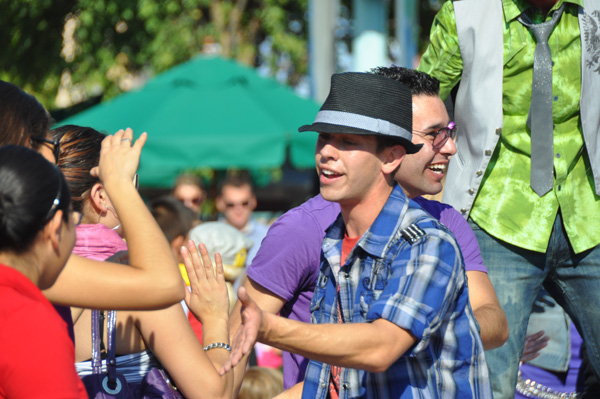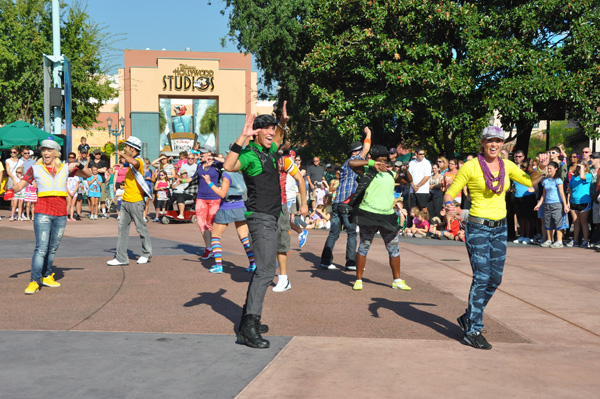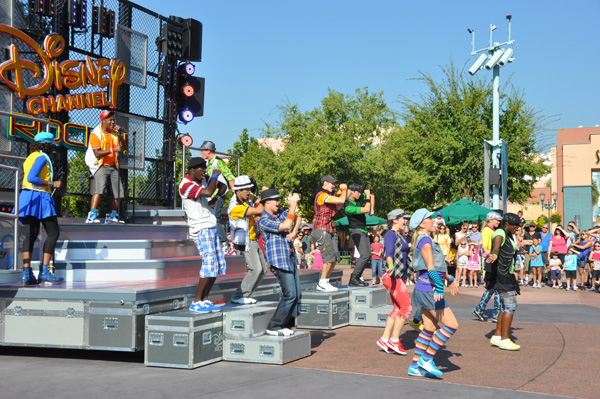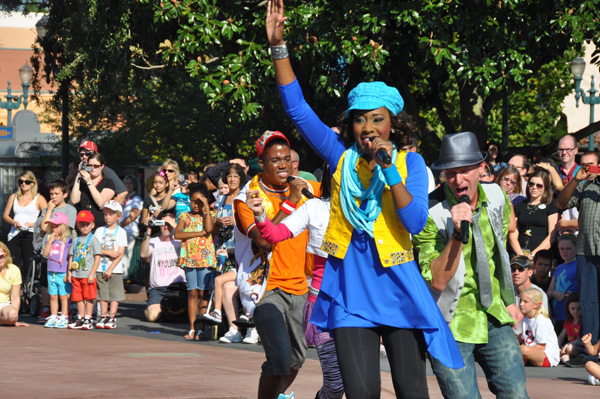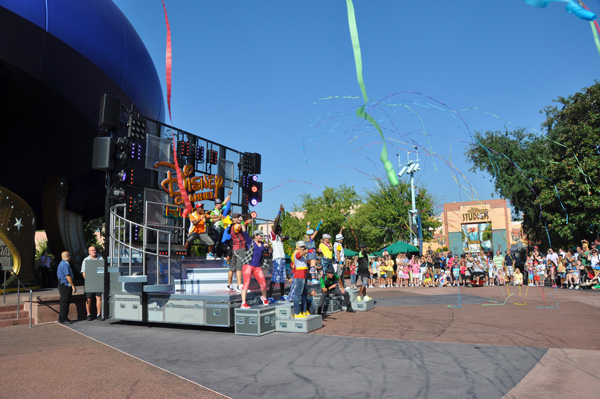 I will give credit to the singers and dancers in this new show.  They danced their hearts out today.  It would be great if they keep up this energy level.  At times in the past with the previous show they didn't put a lot of energy into it.
Tip: Get there in time to be up against the ropes on the ground if you want a good spot to see the show.  Once the stage is in place the cast members walk the crowd around to face the stage. Also pay attention where the tape is on the ground so you don't have to move to another spot.
They do ask for guests from the audience to perform one of the dance numbers. The shows times for Disney Channel Rocks! at this time are at 10:00, 11:00, 12:00, 1:00, 4:30 and 5:30 daily. Be sure to check the Times Guide for daily show times information.
Let me know what you think of this show. I won't be in a hurry to see it again.
Category: Disney World