The Orlando International Dragon Boat Festival was held at Walt Disney World in Florida Oct 16th, 2010.  This was the 3rd year for this great event. The races were held at Downtown Disney with the start line down by Cap'n Jack's restaurant.  The finish line was near the House of Blues boat dock.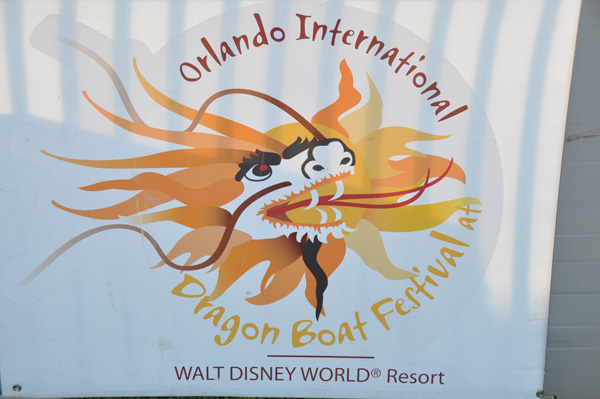 It was nice to see more competitors and spectators at this unique event.  I have been to all 3 races and it gets more exciting every year.  This year we got there early enough to see the first race.  The sun was still rising  and it made it hard to see the racers until they got closer to the viewing area.  The participants come from all over the United States and some have traveled from overseas. The thing I like best is you can see the super athlete as well as the person that just enjoys rowing to improve their health.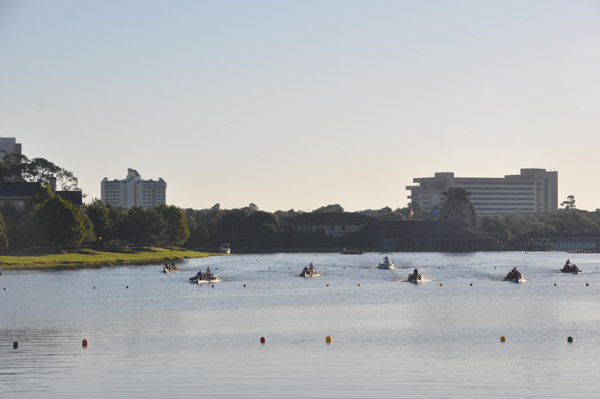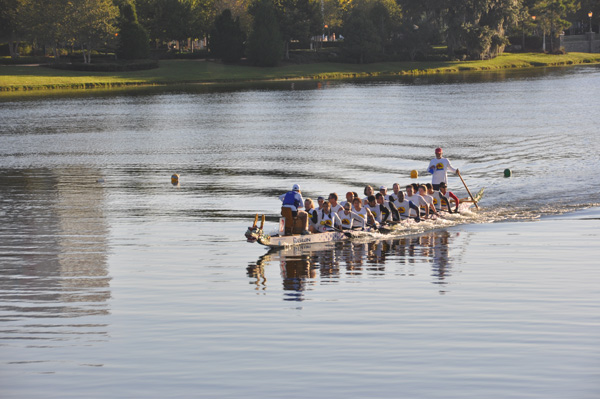 Each team requires 20 paddlers, 1 drummer and 1 steerperson.  It is exciting to watch them row with precision.  The drummer on the front determines the pace at which the paddlers row. You can hear the beats echoing across the lake and the pace picks up the closer they get to the finish line.  This year the drummers weren't as colorful in their dress as in years past. It really is amazing watching the steerperson try to get the boat turned around.  I could never do that without falling in the lake.
The boats are very colorful with the highly detailed dragon head and tail.  They also had a special boat representing the MD Anderson Cancer Center Orlando.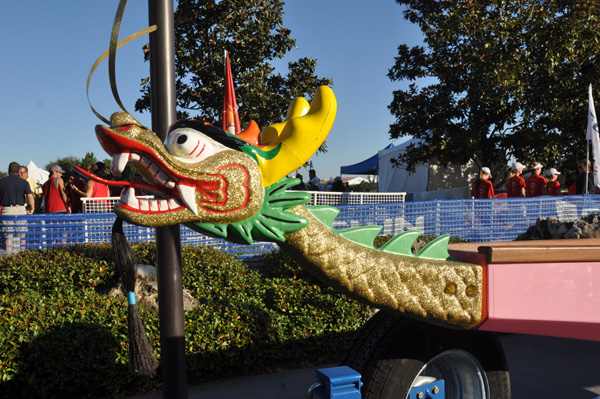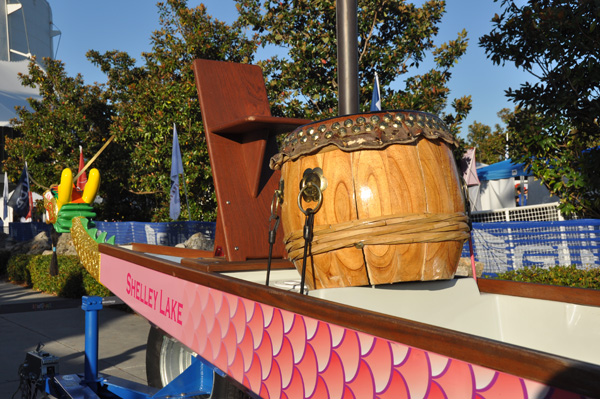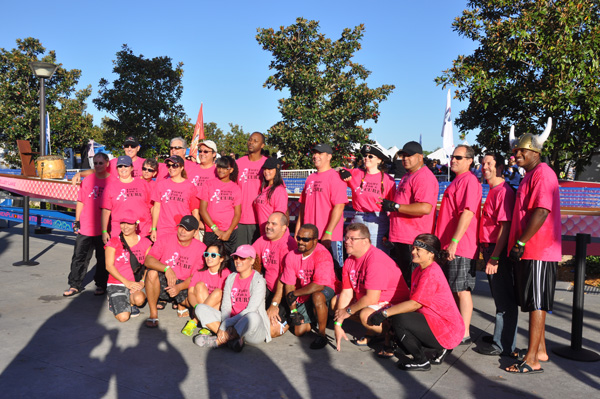 We walked around and watched the participants getting ready for their racing.  I thought the group that was giving each other massages was the best!  You could feel the energy as the groups walked down the boat ramp waiting to enter their boats.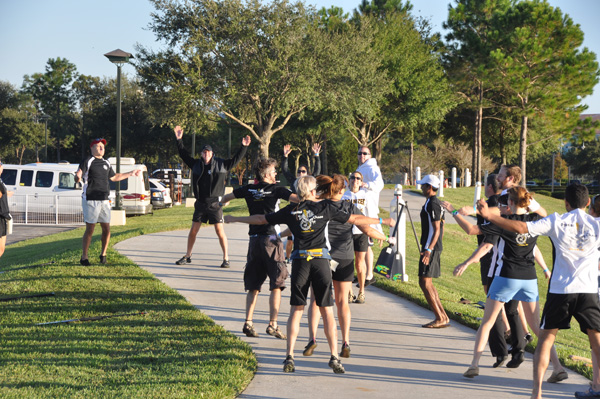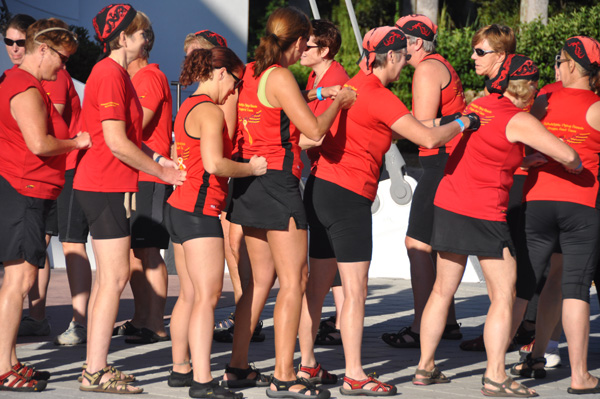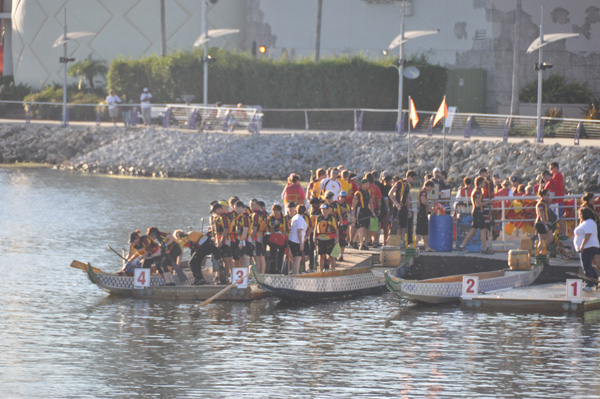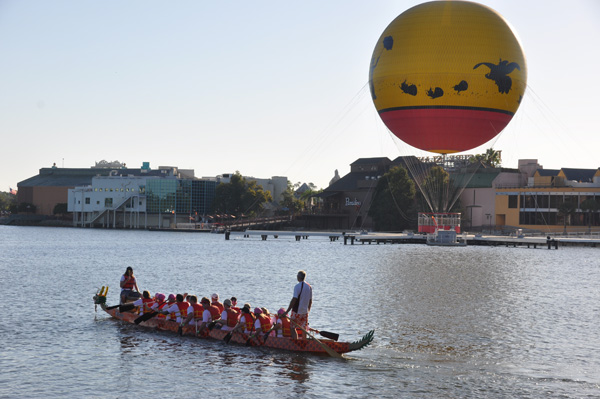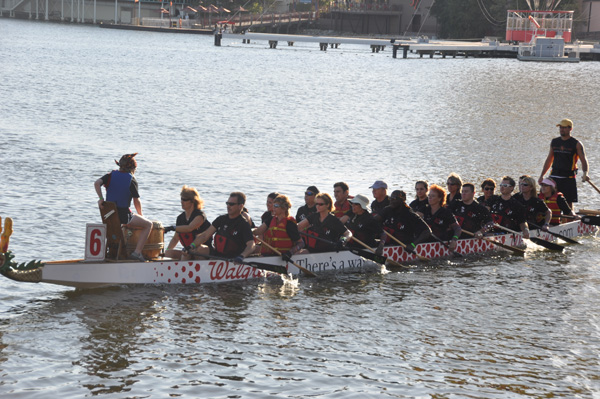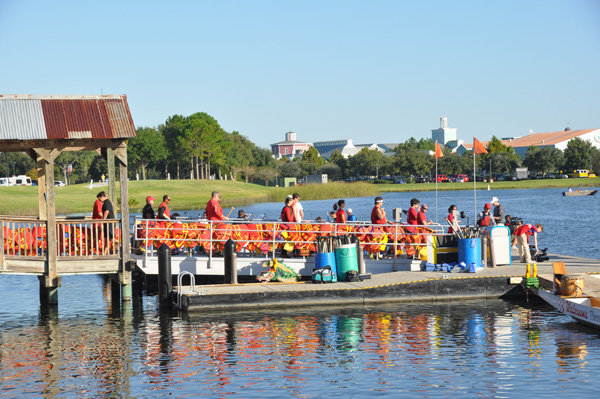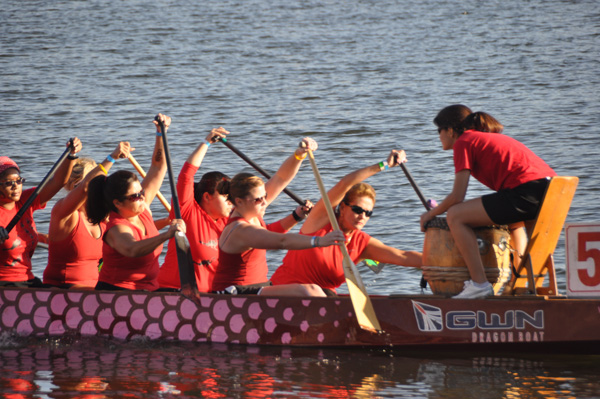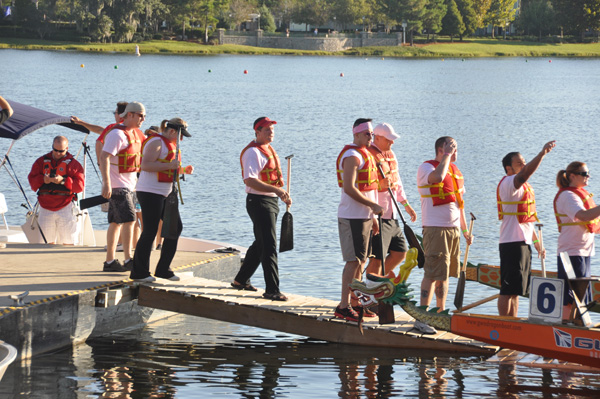 This event is held yearly at Downtown Disney at Walt Disney World.  If you get the chance next year I highly recommend stopping to enjoy the races.  You can view the race results here. Until next year!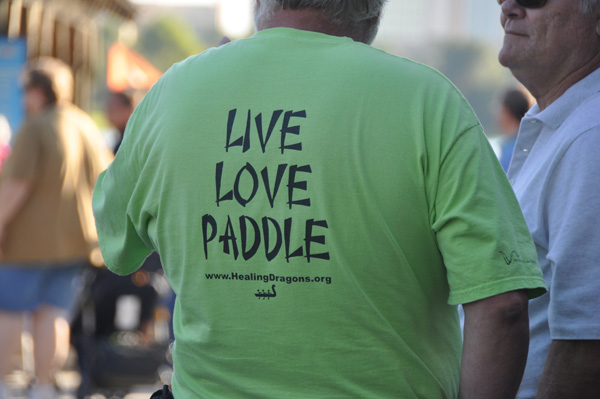 Category: Disney World