Last week we went to the 2010 opening of Halloween Spooktacular at SeaWorld Orlando.  Halloween Spooktacular is held October 9. 10, 16. 17, 23, 24, 29, 30, 31, 2010 and begins at 12 pm.  This is a great way for families to trick or treat without the added cost of a special ticket for the event.  It was great seeing all the children in their costumes, but keep in mind it can be hot so you might want to have a different costume if you are visiting from areas where it is typically cooler for Halloween.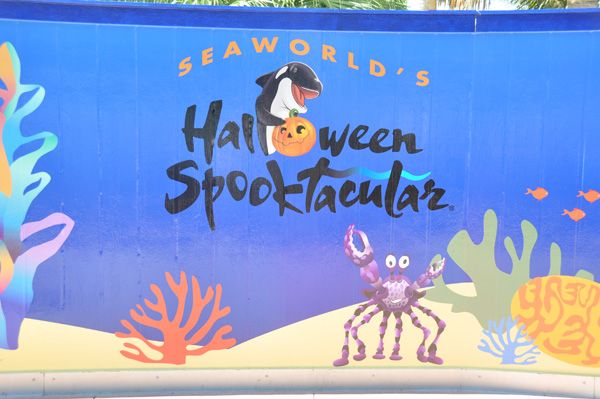 We started our day by arriving at park opening and viewing the Shamu show. We have seen the show in the past but wanted to see if the changes they had made would change how we felt about the show. I know this is a hot issue to many but I still feel that there is something to be learned from the killer whales and SeaWorld is doing a great job at getting the message out about wildlife conservation. We missed seeing the new baby whale that was born later that day.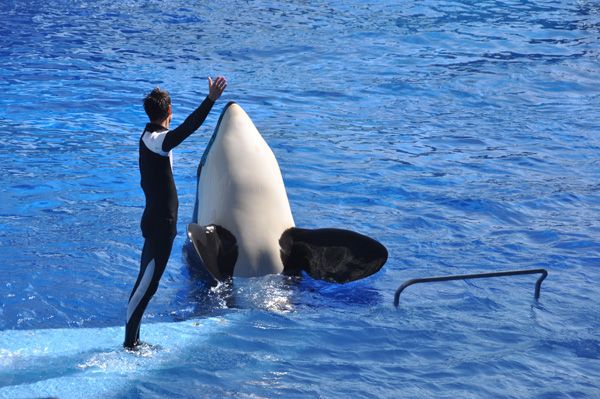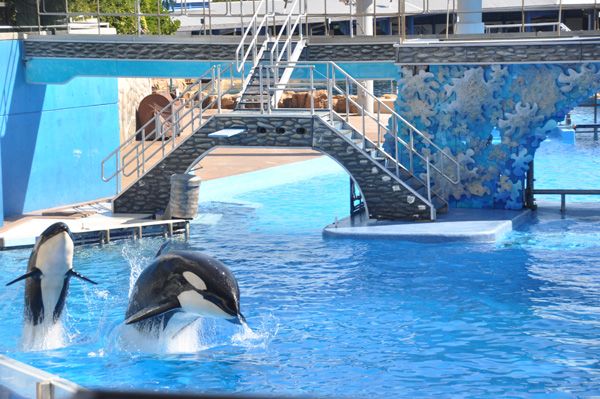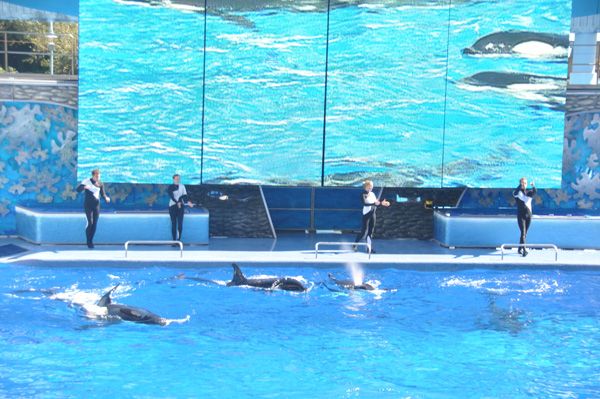 I also got to do something I had never done before at SeaWorld.  I have never seen the underwater viewing area for the whales.  It was great to watch them swimming around.  I could have sat there for a long time just watching them.  It does tend to be very popular right after a show so you might want to visit while the show is going on or wait until the crowds have left the area.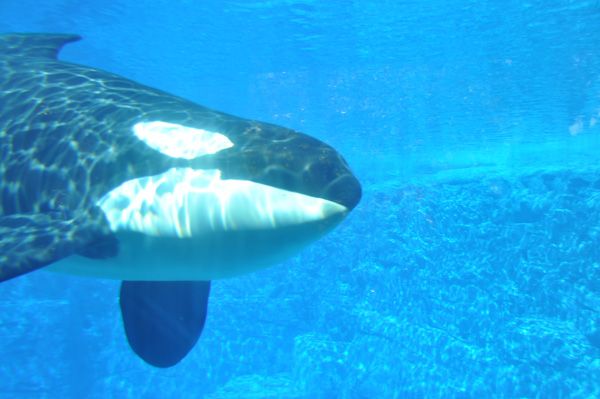 We decided to eat lunch before walking the path where Halloween Spooktacular was held.  The food was forgettable and the lines were long at the Seafire Inn.  After lunch we could see that they had some of the trick or treat locations set up in the park.  We asked where we could get the trick or treat bags, they directed us back to the front of the park.  Note to self: bring own bag next year.
I went to this event last year on opening day and the crowds weren't too bad.  This year it looked like they had doubled in size.  We were there shortly after noon and the lines were already long at the trick or treat stations. You might want to prepare your children for the fact that they might have to wait in line because I saw lots and lots of frustrated children. They do give you a map when you enter the area.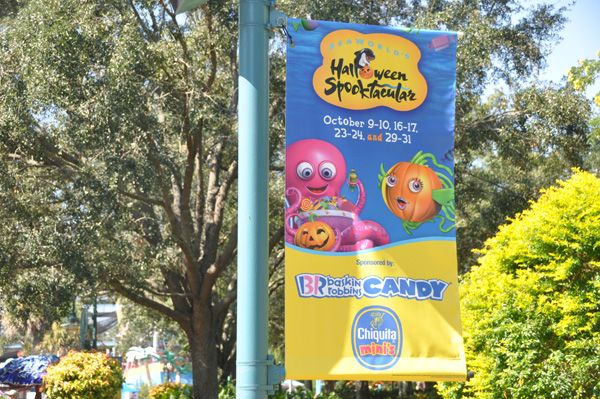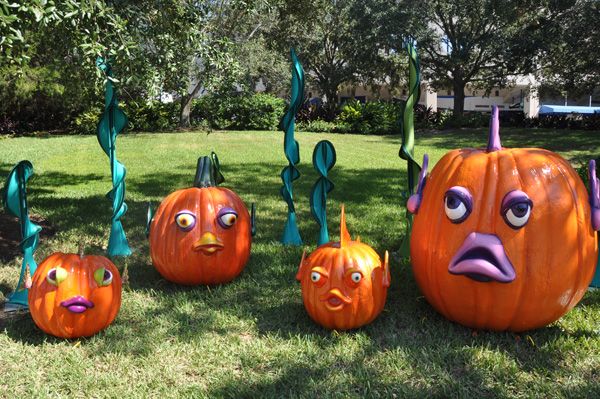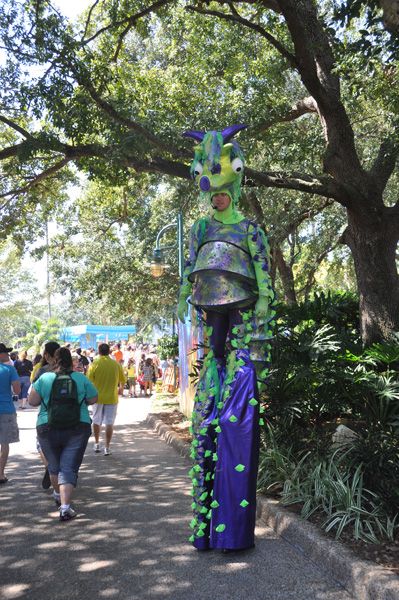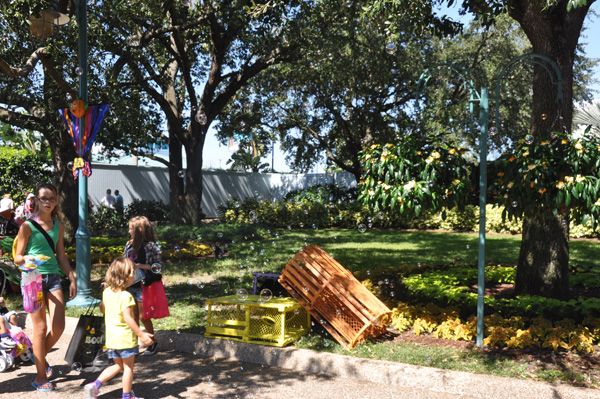 If you have a camera be sure to cover the lens when you are walking by the bubbles.  Soap bubbles and camera lenses are not a good mix.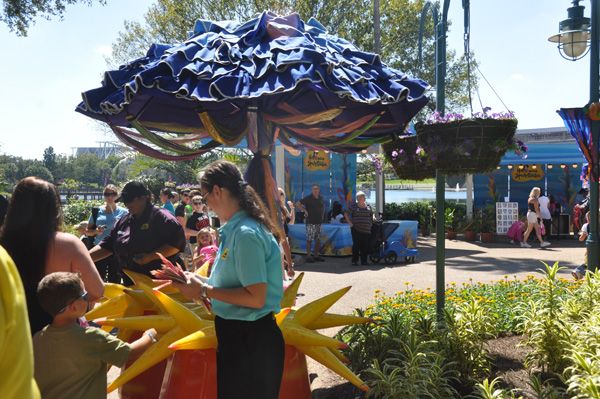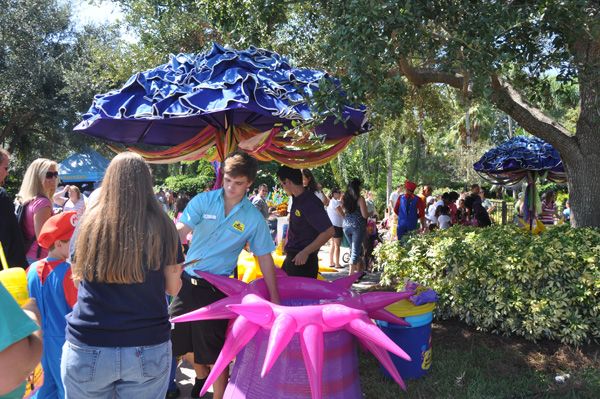 We only found one place that was handing out chocolate candy.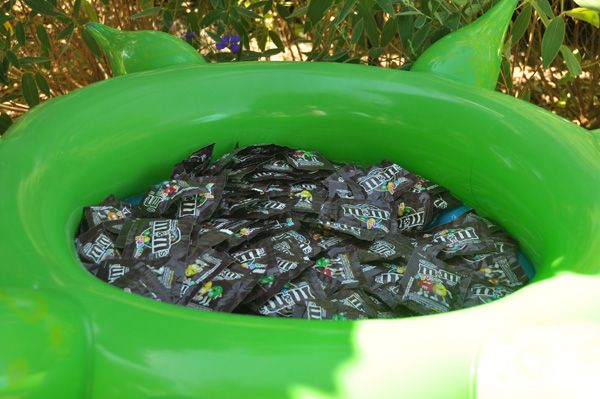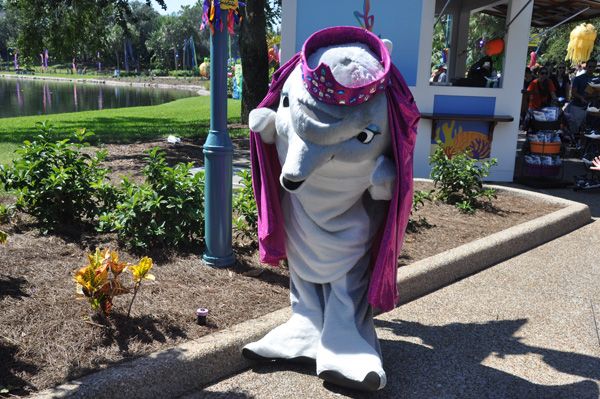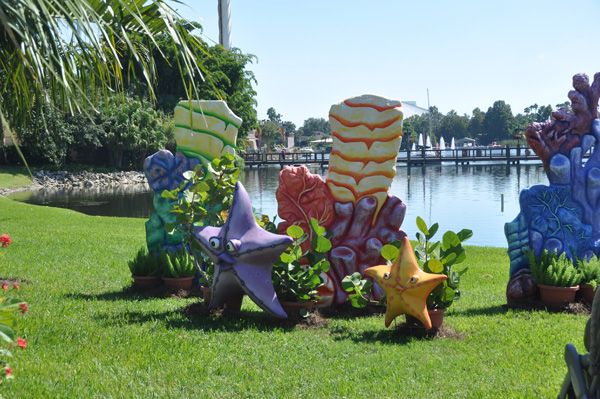 There were plenty of characters to meet during the event.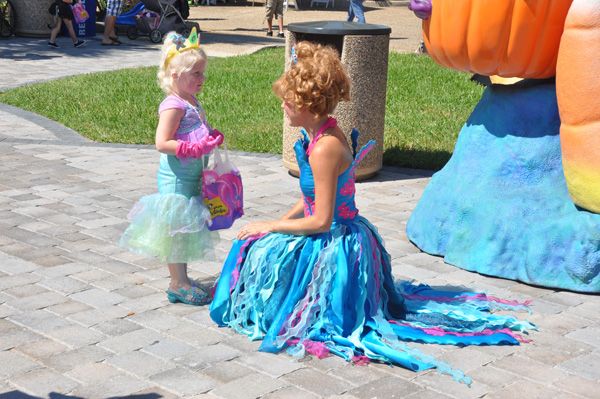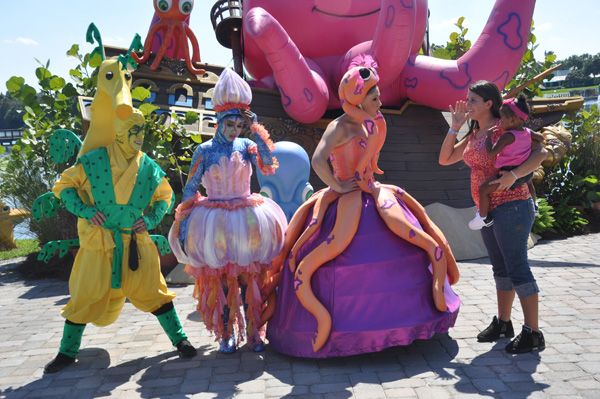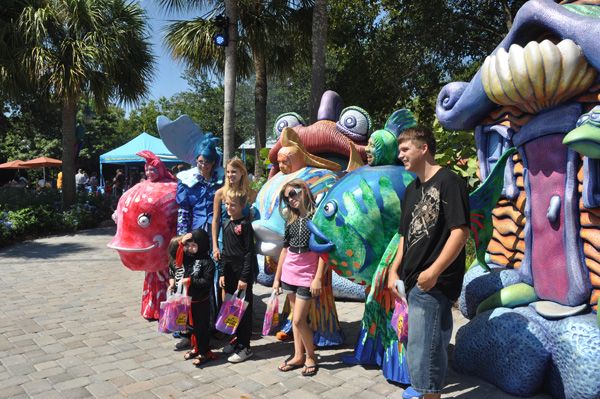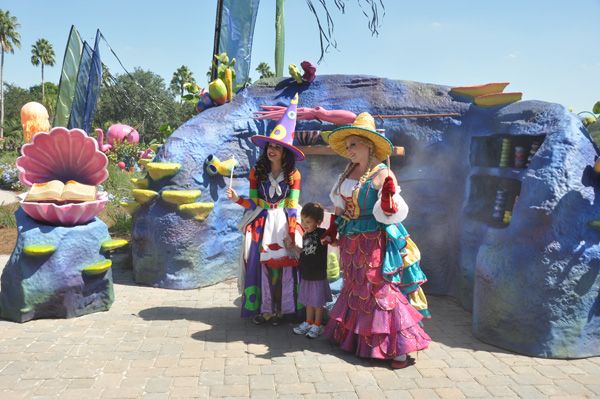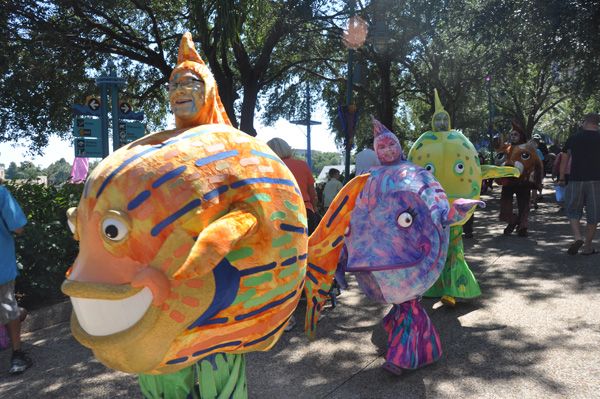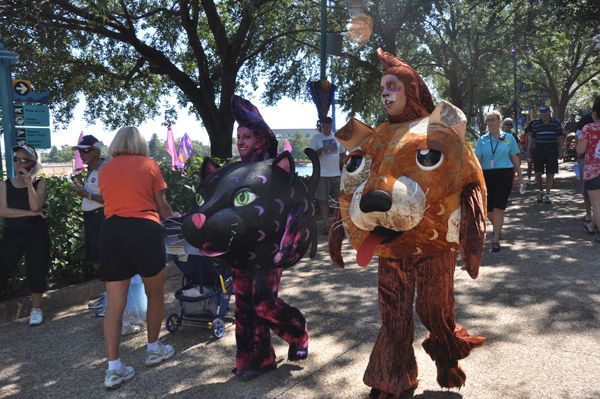 By the way, what ever happened to saying thank you when someone gives you candy? We seldom heard anyone say it to the people handing out the candy. Did I miss the memo that we don't have to thank someone when they do something nice?
We made it to the end of the path where they had the maze for Abby Cadabby. This is fun to walk through and read all the signs.  There were plenty of places where you could take a family photo with the Halloween theming.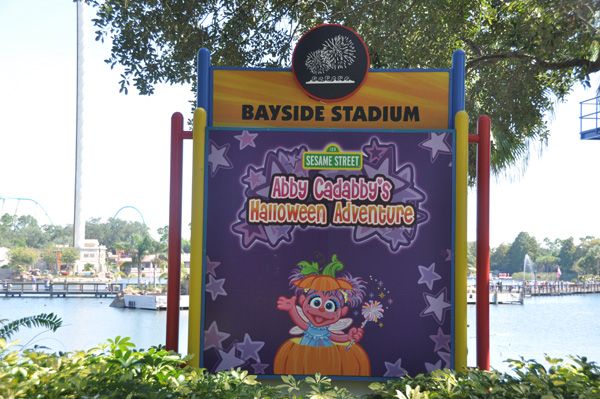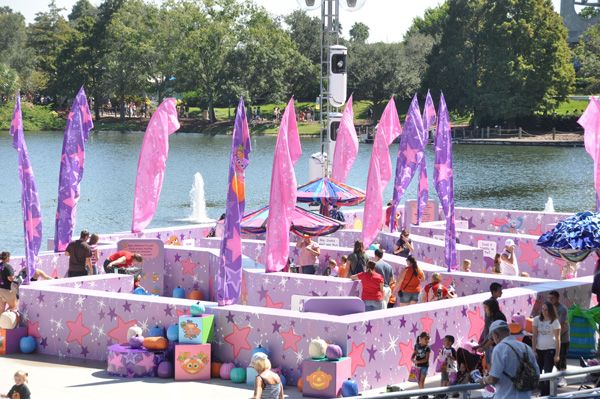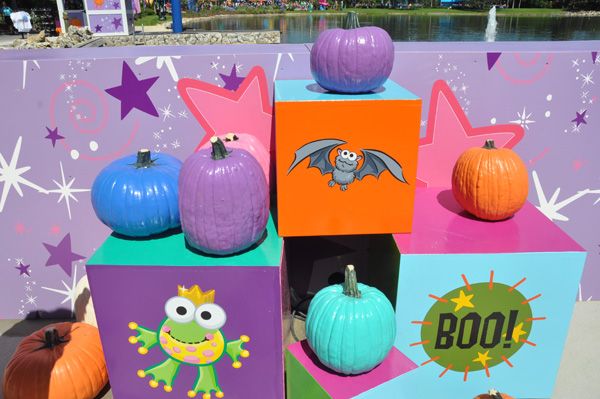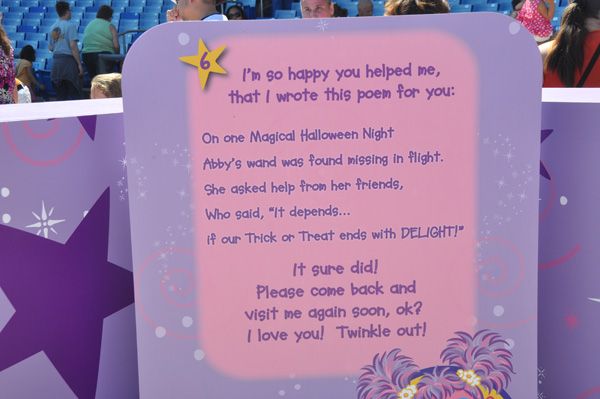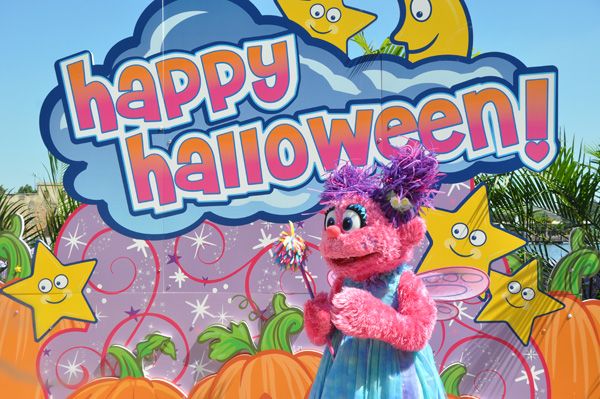 We took the time to get our photo taken with Abby Cadabby.  There is a charge for this.
There also was a cookie tent where you could buy a kit and decorate a cookie.  It came in a nice plastic box along with a drink for $5.00.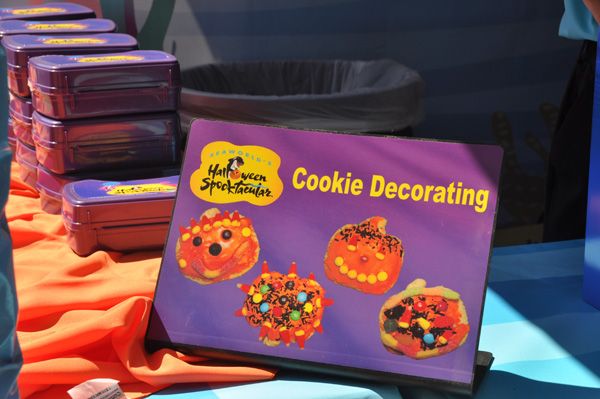 I am sure we will be going back again before Halloween Spooktacular ends.  I would love to experience it with my granddaughters.
Disclosure: As of December 2009, the Federal Trade Commission requires disclosure of any payments or considerations.  Sea World provided us with 2 park tickets, free photo and cookie.
Category: Sea World