Discovery Cove, the all-inclusive boutique park across the street from SeaWorld Orlando, celebrated its 10th Anniversary this year.  On Wednesday, October 13th, the park announced the building of a new area behind the Dolphin Encounter called the Grand Reef.  This new area will supplement the popular tropical reef where guests can snorkel with over 10,000 tropical fish, rays, sharks, and barracuda.  Update April 7, 2011: SeaWorld released a video showing construction progress of their new Grand Reef.  Update June 1, 2011: SeaWorld announced the new tropical reef will open on June 10, 2011.  Continue after the break for full details and videos.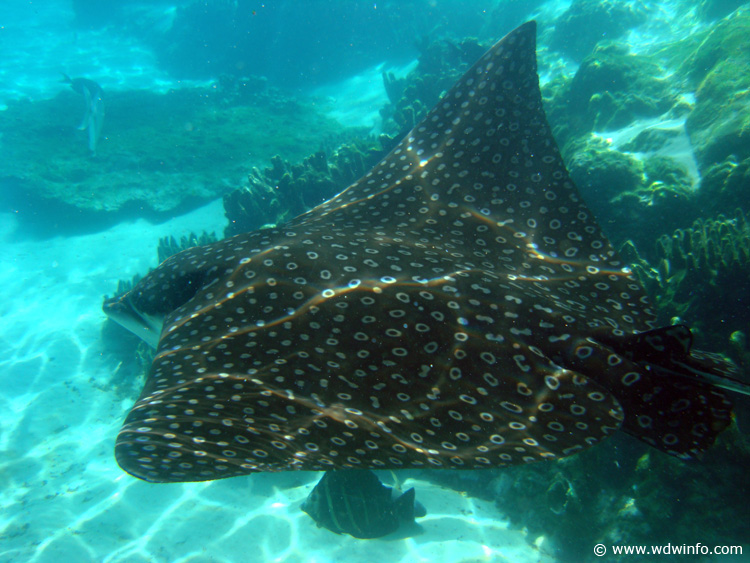 April 7, 2011: In this video provided by Discovery Cove, Iulia Lopez Siemen, Project Manager for the Grand Reef, shows the window installation in the new shark habitat.February 25, 2011: In this video provided by Discovery Cove, Stewart Clark, Vice President of Discovery Cove, shows the construction of their new pool area.
Original Article from October 13, 2010 follows: In the video below, Stewart Clark, vice president in charge of Discovery Cove, describes the Grand Reef with new animals, encounters and adventures – suitable for all ages and abilities.  There will also be a "signature experience" called SeaVenture where guests don diving helmets to take an underwater hike through the reef.  It sounds just like Captain Nemo's crew in "20,000 Leagues Under the Sea!"  Awesome!
Edited to Add: Discovery Cove released additional information saying the SeaVenture excursion will be an add on feature not included in regular park admission.  The cost will be $59/participant for an hour long experience with up to 6 people total.
This is exciting news.  Our family visited Discovery Cove during our August 2010 summer vacation, and snorkeling in the tropical reef was one of the highlights of our visit.  I floated above a spotted ray, followed it during its peaceful glide, and was totally immersed within its world.  After our dolphin interaction, we made a beeline back to the coral reef to explore more of its coral formations and grottos.  Before we knew it, we lifted our heads from the water to be told the park was closing.  I can't wait to go back, and see what new additions they have in the Grand Reef.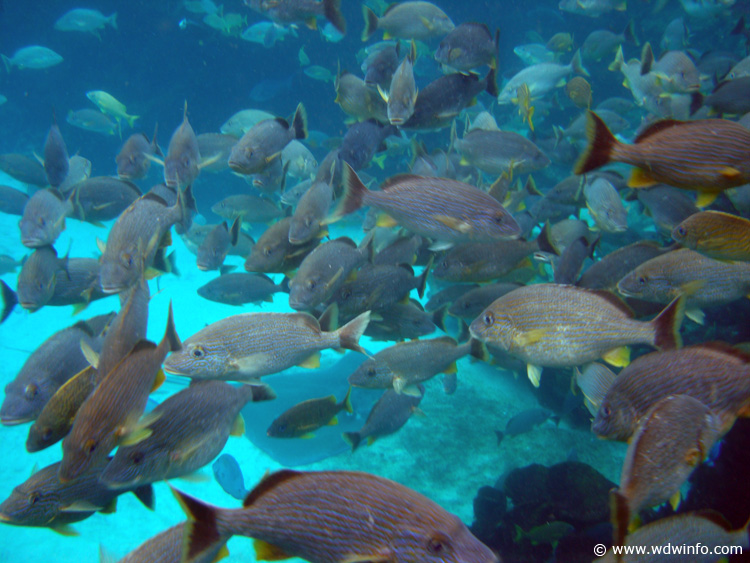 Admission prices for Discovery Cove through the remainder of 2010:
Seasonal rates for Discovery Cove experience with dolphin interaction start at $199 (rates for those who prefer to not to swim with a dolphin and guests age 3-6 start at $99).  Discovery Cove is open from 9:00 am-5:30 pm, and admission price includes parking, continental breakfast and buffet lunch, unlimited snacks and beverages, including wine and beer throughout the day.  Each guest is also provided a souvenir photo of their party, his/her own swim vest or wetsuit, towel, and swim gear, including a snorkel, mask, fins and eco-friendly sunscreen.  Private lockers and dressing areas feature Crabtree & Evelyn bath products.  Finally, admission also includes a pass for 14 consecutive days of unlimited admission to either SeaWorld or Aquatica in Orlando or Busch Gardens Tampa Bay to be used during the vacation. Guests can upgrade to the Ultimate Package which includes admission to all three for an additional fee.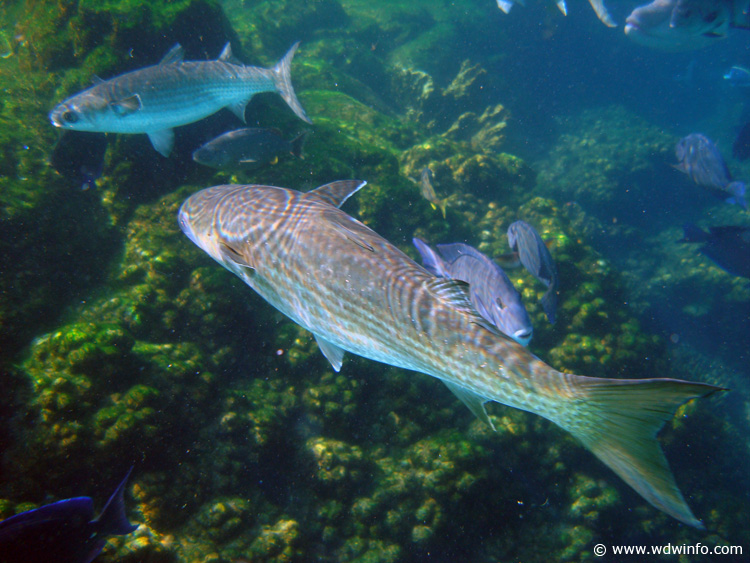 Stay tuned to the DIS Unplugged blog for a full report from our family's day at Discovery Cove this past summer.
In other news from SeaWorld Parks and Entertainment, Busch Gardens Tampa Bay officially confirmed the building of a new cheetah-themed roller coaster slated to open in 2011.  Additional information, including virtual ride-through videos can be found on the Busch Gardens website.
What do you think of Discovery Cove's announcement?  Have you been to the park?  Do you plan on going?  Log in with your DISboards username and password to leave a comment below.
Category: Sea World