I recently had the opportunity to speak with Karlos Siqueiros, a manager in Concept Development for Food Operations at Disneyland.  Karlos and his team are responsible for all of the specialty food items in the park, from popcorn buckets to celebration cakes, but one of their biggest culinary creations never gets eaten.  Read on to find out more and be sure to scroll to the bottom for the full interview.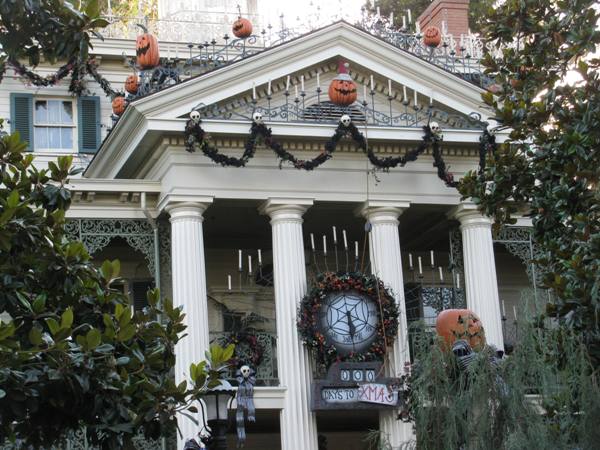 For the last ten years, Jack Skellington has taken over the Haunted Mansion at Disneyland AND for the last ten years, the bakers at Disneyland have created a 500-pound gingerbread house as the centerpiece to the ballroom scene.  This year is no exception.
Bakers spend three weeks building and constructing the house and another three days installing it.  This year, the gingerbread house is actually a tombstone in the shape of the Haunted Mansion.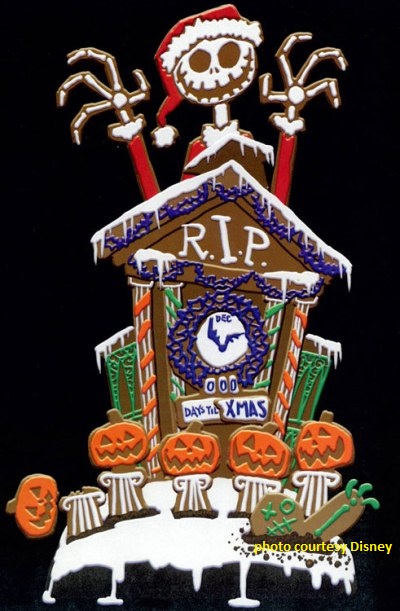 for the entire interview with Karlos Siqueiros, in which he shares more about the gingerbread house (including some ghostly secrets) and talks about some current and upcoming specialty food items.
Bon appetit!
Category: Disneyland