SeaWorld Orlando had a new family member join them on Saturday, October 9 when the 34-year old killer whale named Katina gave birth to a 7-foot long, 350-pound calf.  Continue after the break for SeaWorld's video of the birth.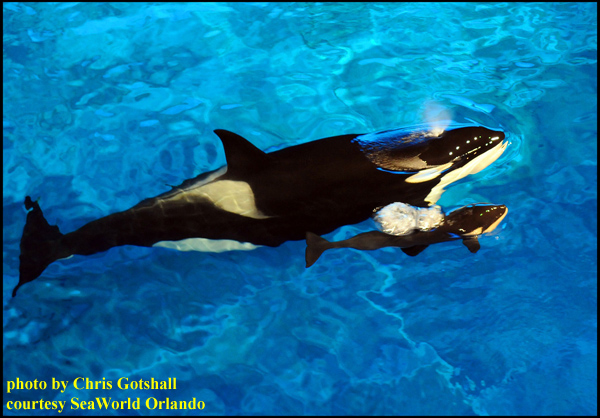 Image: 34-year old killer whale Katina swims with her new calf as it takes one of its first breaths.
The baby killer whale was born at 7:08 pm after a 17 month gestation period, and SeaWorld veterinarians and trainers are encouraged by the mother and calf's health and progress as they observe the bonding period.  "It's a terrific day for all of us at SeaWorld," said Kelly Flaherty-Clark, curator of animal training.  "Katina is an experienced mom and she appears to be bonding quickly with her baby."
This is Katina's seventh calf, and the gender of the baby will be determined at a later date.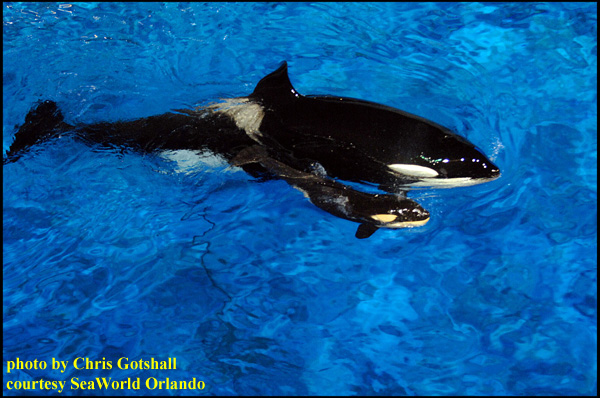 Image: Katina swims with her new calf at SeaWorld Orlando.
Category: Sea World