There are several reasons why many of us have made the move to Florida.  An event like the 1st annual Walt Disney World Swan/Dolphin Food and Wine Classic is one of them.  Nothing is better than getting to dine outside in October! The weather was perfect on Friday when I attended the event.  It was a great way to enjoy the wonderful food, wine and music.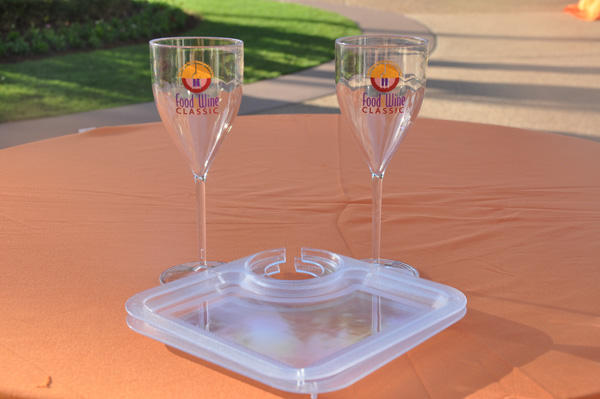 The 1st annual Walt Disney World Swan/Dolphin Food and Wine Classic was held Friday, October 8 and Saturday, October 9.  Epcot's International Food and Wine Festival has been going on this month also, so this new event is a great addition to the other "foodie" offerings in the area.  The Classic was held in the area between the Swan and Dolphin hotels.  There were plenty of booths from the Swan/Dolphin restaurants and you could sample their food and wine offerings. The lines were long but did start to thin when the sun went down.
There were also many great educational classes available to learn more about wine, beer, champagne, and sake. You were given the chance to learn from the experts at the Walt Disney World Swan/Dolphin. If you purchased the unlimited option, you received one free class along with your admittance to the Classic.
A few different options were available to help you get the most out of the event.
One and two night hotel packages starting at $169 per night included a beverage seminar for two plus unlimited food and beverage samplings at the Food & Wine Classic (food and beverage stations were different each evening).
Advance purchase of event-only tickets were $50 and included one seminar and unlimited food and beverage samples on the causeway.
Food and wine samplings could also be purchased a la carte on the day of event. Tickets were $2 each or 25 tickets for $45; or you could purchase a bracelet for $50 which allows you unlimited food and beverage samples.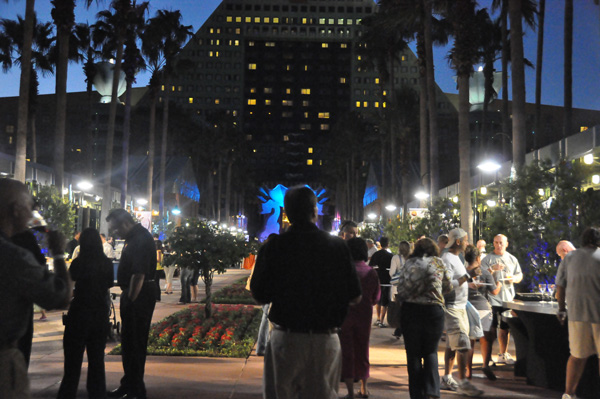 The most popular booth seemed to be Shula's Steak House where you could pick your own steak and have it grilled.  It was served with a creamed spinach that was to die for!  That is saying something for a vegetable that most people don't care for. There was a very long line at this booth all evening.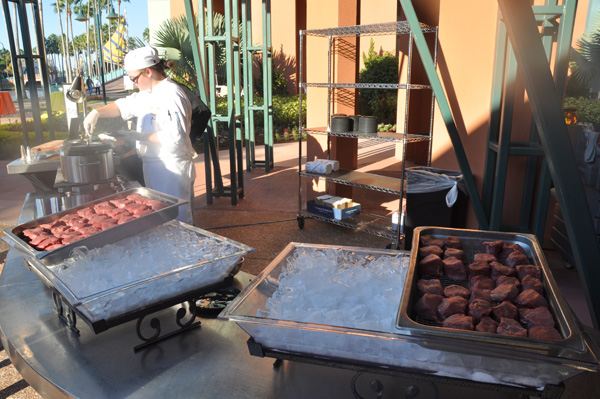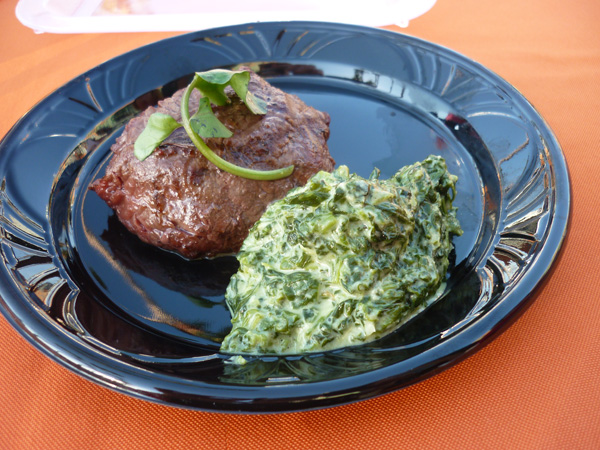 Some of the booths really thought out of the box.  The most popular item at our table was the "deconstructed shrimp cocktail."  We had plenty of laughs trying to suck the contents out of the tube.  I will never look at a shrimp cocktail the same way again.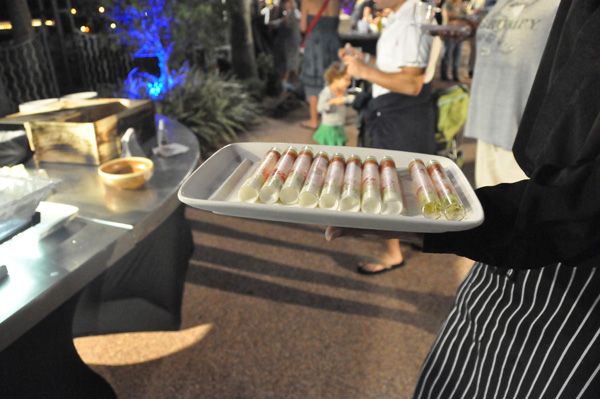 There was plenty of food to choose from. I didn't hear any complaints on the food quality at our table. If you are going to attend, I recommend buying the unlimited option.  You will get a wristband to show at the various booths. The food was priced by how many tickets it required, but those tickets can go quickly and are something you have to hold onto.  We thought the wristband worked much better.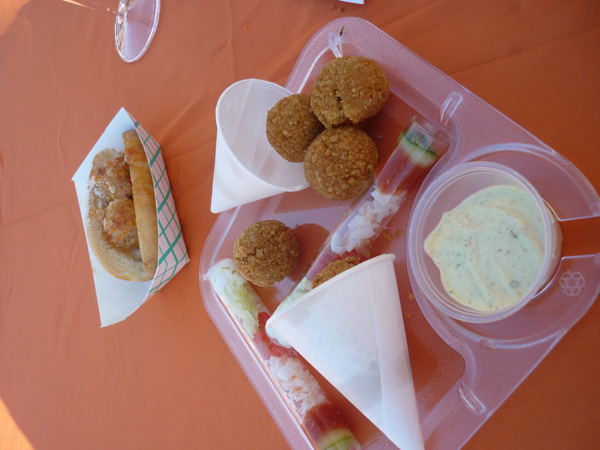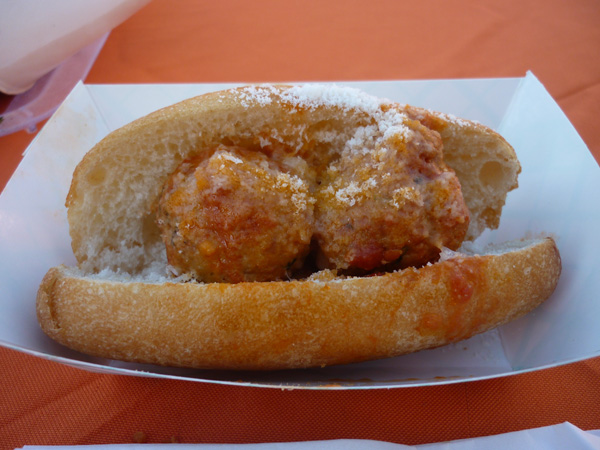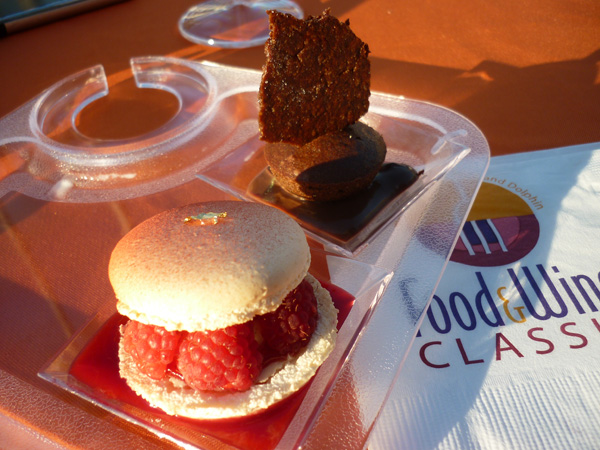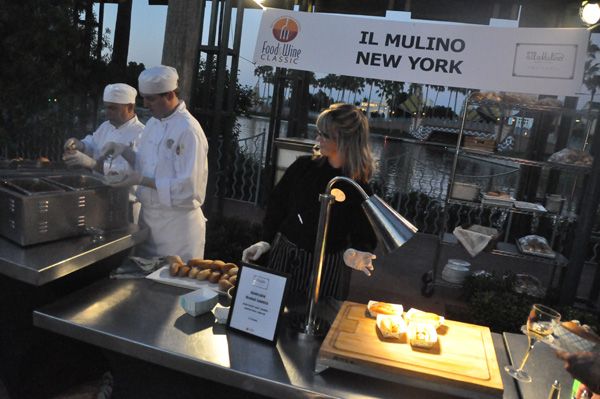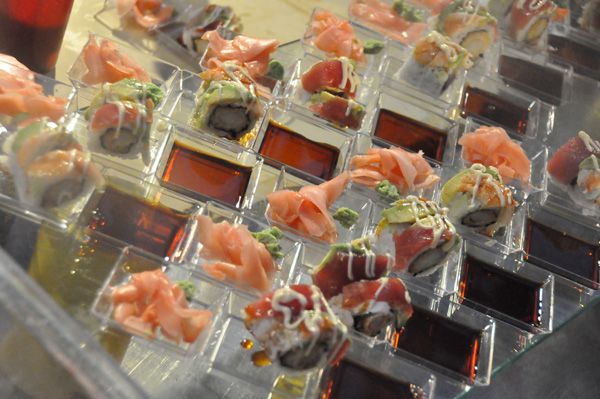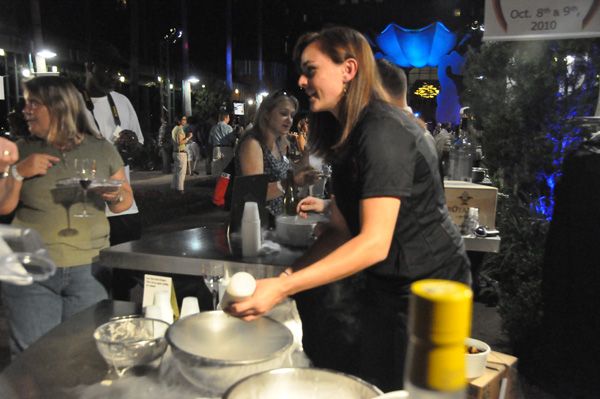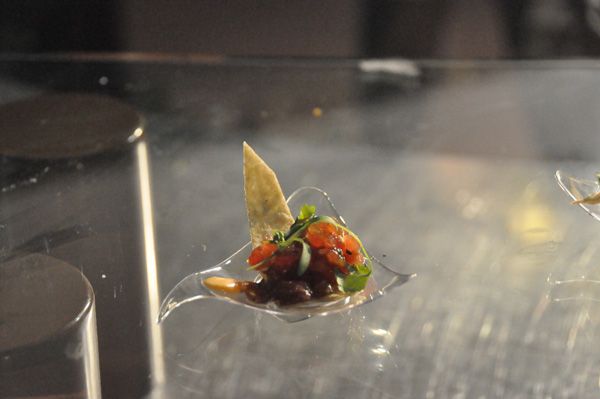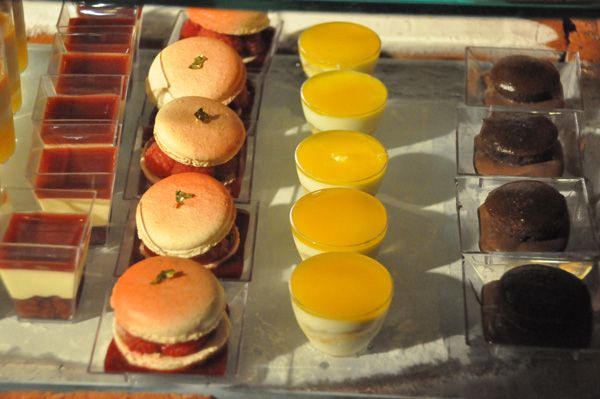 The dates have been announced for 2011. It will be the same weekend as it was this year. Parking is available at both hotels for a fee.  If you plan on drinking, you might want to consider a room at the Swan/Dolphin. Please don't drink and drive! They offered a great package this year and I would expect them to offer something similar next year.
Mark this event on your vacation calendar for 2011.  I will see you there!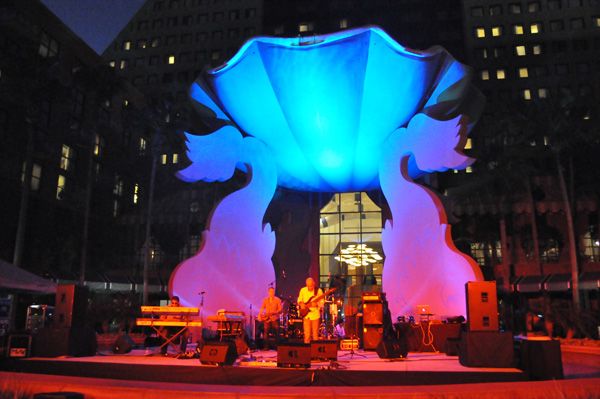 Category: Dining, Disney World