On Saturday, October 2nd, 2010 runDisney held the first ever Halloween themed 5k through the Magic Kingdom.  Participants were encouraged to don costumes for a family fun run down Main Street, U.S.A. and through all the lands of the theme park.  My daughter and I were two of the competitors that day, and you can follow along on a video tour through the course after the break.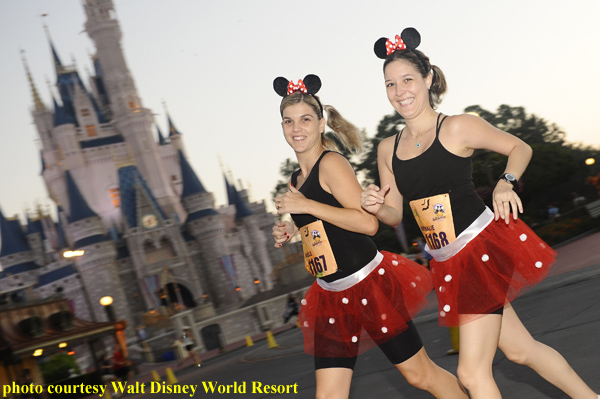 A couple months ago, I proposed running Mickey's Halloween 5k with my daughter as incentive to get more active.  Evie jumped at the opportunity to go to Walt Disney World and run through the Magic Kingdom, and we trained for weeks for the race.  On race day, we arrived at the Ticket and Transportation Center at 6 am to take our place in the starting corrals.  Evie was a little nervous about the possibility of being "swept" from the course if she didn't maintain a 16 minute per mile pace.  However, once the race started Evie couldn't be happier, and the sweepers were left far, far behind.  She was wide-eyed taking in all the sights, and I would hear squeaks of "Oh, wow!" or "This is so cool!" from my running partner.  Watch the video below for highlights from the course.
I've run a number of races at Walt Disney World, but this was one of the most fun.  I loved that such a large chunk of the course (over a third) was in a theme park – my favorite theme park, the Magic Kingdom, no less.  Seeing characters dressed up for Halloween such as Chip and Dale in Keystone Cop and robber outfits, Goofy regaled as a pirate, and Stitch dressed as Elvis Presley was a hoot.  However, hearing the wonder and excitement as Evie completed the race was what made it the most memorable.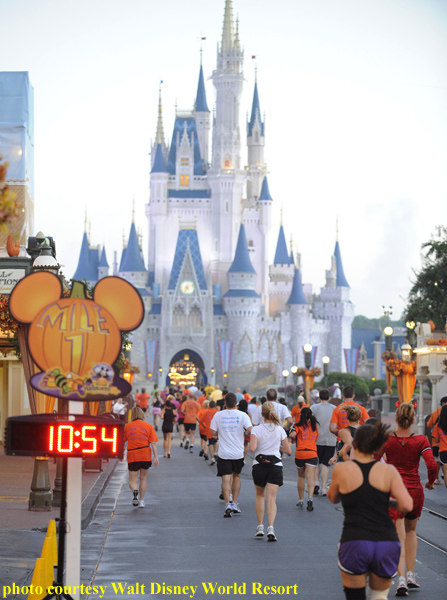 Mickey's Halloween 5k was one of the events scheduled during the Inaugural Disney Wine and Dine Half Marathon Weekend.  Be sure to check back for Frank Chahulski's report with his perspective running the Wine and Dine Half Marathon as well as my video tour of that new runDisney race course.
Disclosure: As of December 2009, the Federal Trade Commission requires disclosure of any payments or considerations.  runDisney provided complimentary race entry to Mickey's Halloween 5K for both Dave and Evie Parfitt.
Category: Disney World