Recently, D23 held its first Destination D focusing on 55 years of Disneyland.  Destination D, which was held at the Grand Ballroom of the Disneyland Hotel, will alternate each year with the hugely successful D23 Expo and will focus on a new topic each time.  Plans are already in the works for an East Coast Destination D event focusing on 40 years of Walt Disney World to be held next spring in Orlando.
Since the event in Orlando may repeat or have some similar presentations, I'll try not to spoil it by giving you too many details.  Click here for some highlights from the first day, and read on for highlights from the second day and some final thoughts.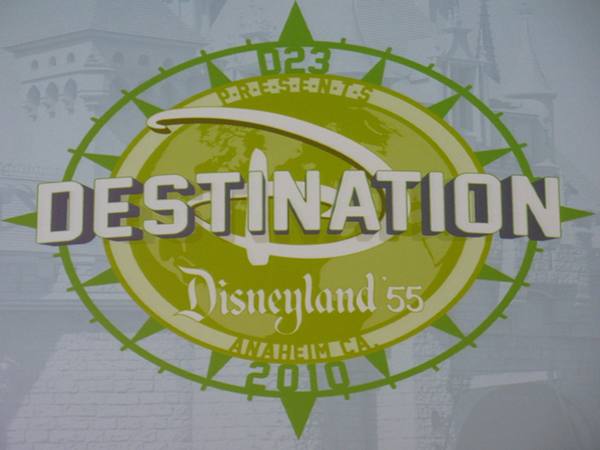 The second day started with Archivist Rob Klein and Disney authority Tim O'Day presenting "Disneyland Through the Eye of Television".   They shared some classic footage from the original television anthology, as well as some promotional spots from the 60's and 70's, plus a commercial from the 80's that should have never again seen the light of day.  The spot featured many of the audio-animatronics in the park with a scary rendition of "I'm So Excited".  It was bad enough watching the Country Bears ("I'm so excited…") or the animals from America ("I just can't hide it…") sing, but when Abraham Lincoln ("I'm about to lose control and I think I like it") joined in for the finale……sacrilege….but amusing, none the less.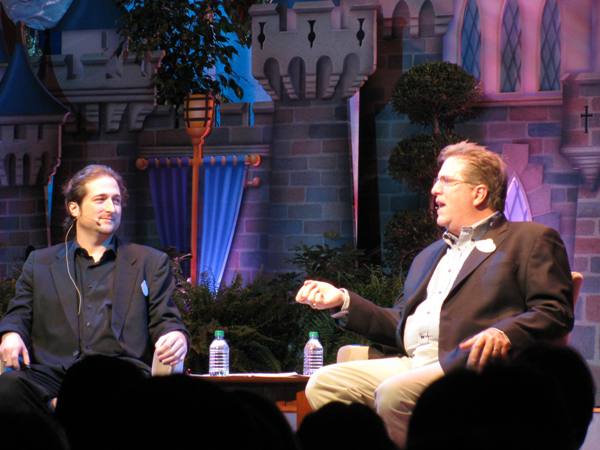 Next, Dave Fisher presented "Disney Undiscovered" featuring sketches from Disney Imagineers that never made it to the Parks.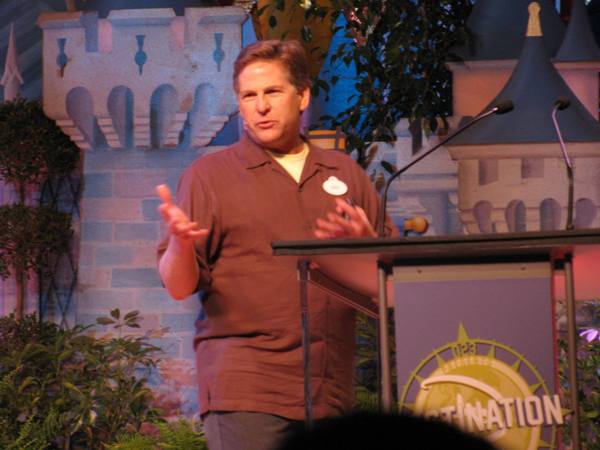 He also announced that a replica of the Rock Candy Mountain designed for 1957 Fantasyland will be built and put in one of the shops on Buena Vista Street in the redesigned Disney California Adventure.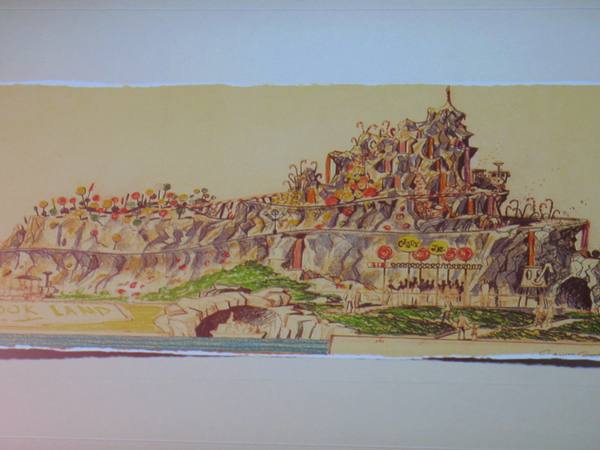 Then, Chief Archivist Dave Smith shared some vintage photographs from "Disneyland: The Way We Were".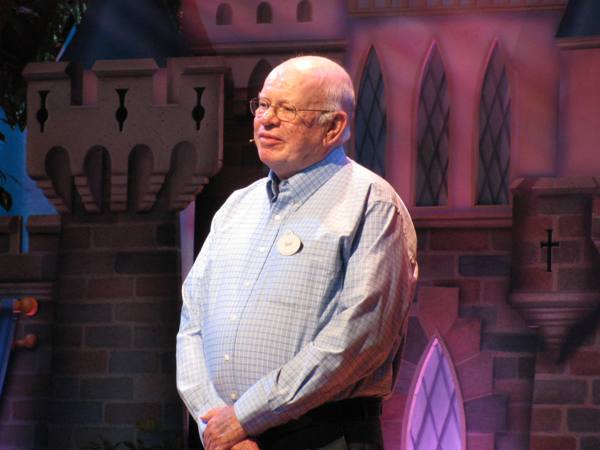 He included pictures of some forgotten attractions and some rare construction photographs, including these from the Mark Twain and Sleeping Beauty Castle.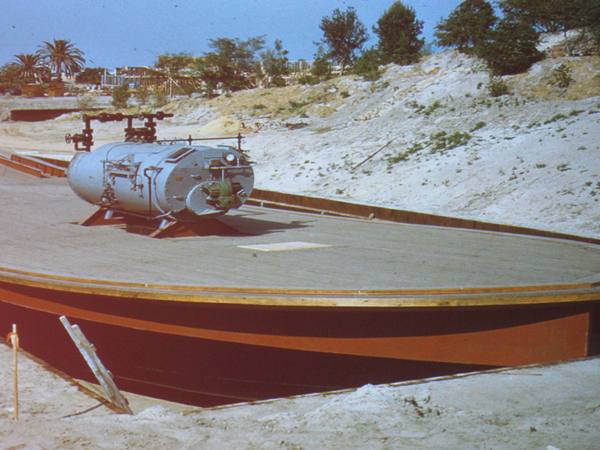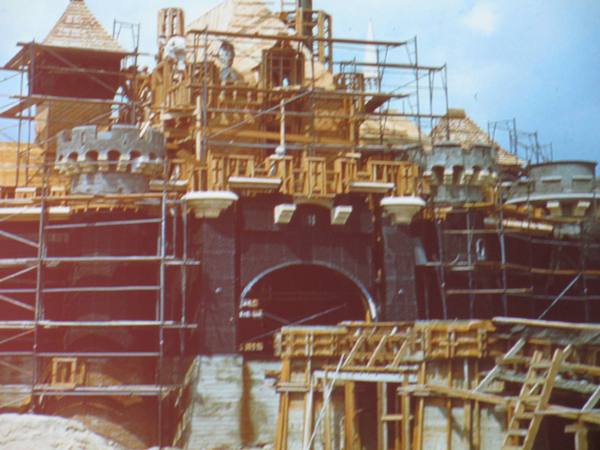 Smith even shared a picture from his personal collection…see if you can figure out which one is a younger Dave Smith.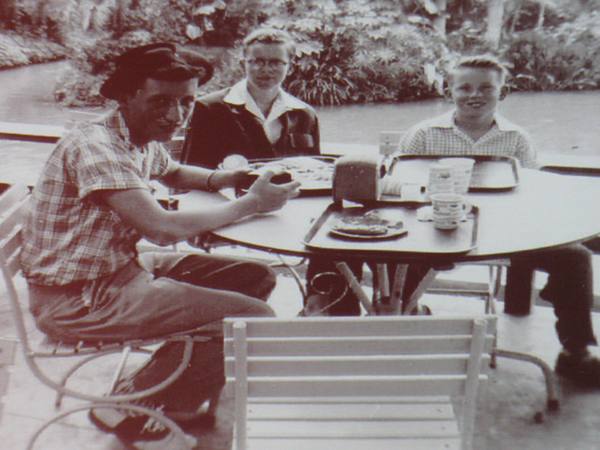 Following the lunch break, Tim O'Day returned and took us through "Disneyland: The Happiest Place in Pop Culture".  He talked about how Disneyland is ingrained in our popular culture, from movies to television and how it has even affected how other companies treat their "guests".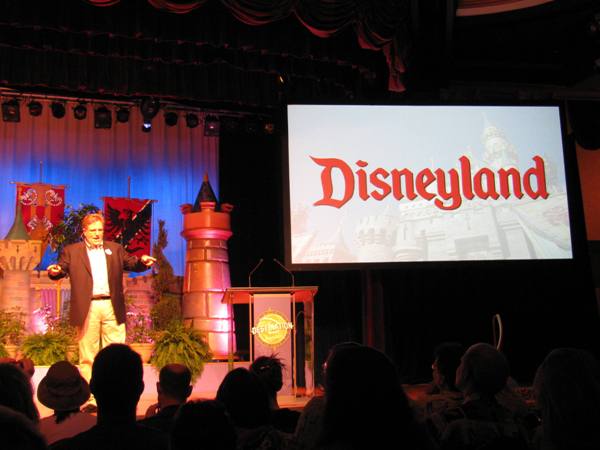 And now the moment you've all been waiting for: A Word from the President
<chirp, chirp>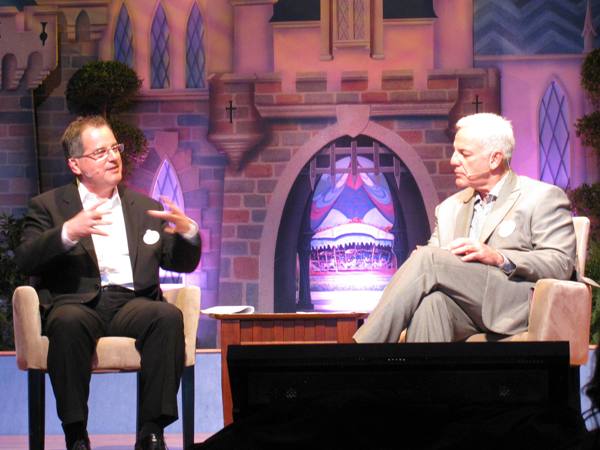 Why, yes…those were crickets you heard.
There was no big announcements from Disneyland Resort President George Kalogridis at Destination D, just discussion of his work history and excuses as to why the Peoplemover could never return.  But the worst part of this little chat….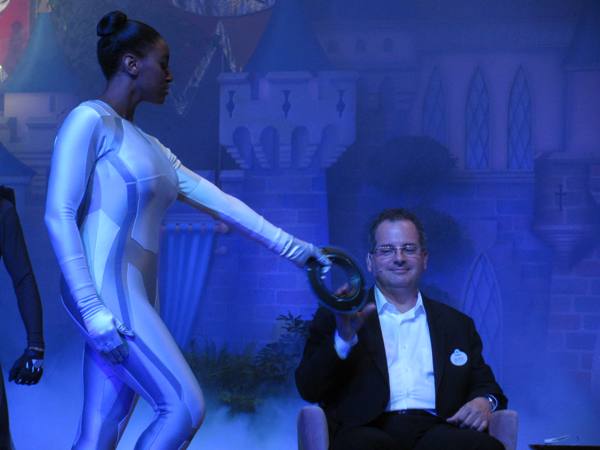 …nope, not the freaky ElecTRONica interruption….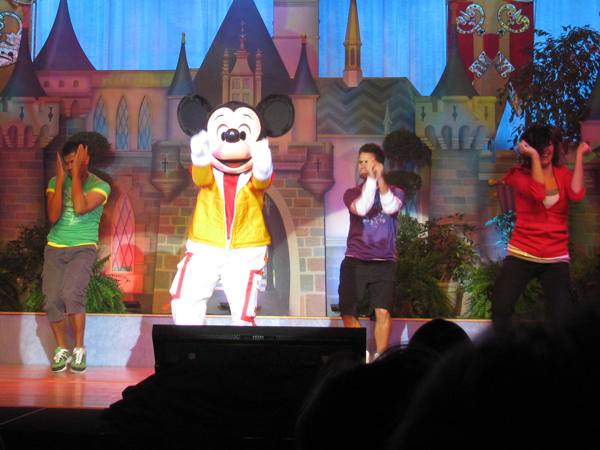 …nope, not even the freakier talking (and dancing) Mickey Mouse interruption….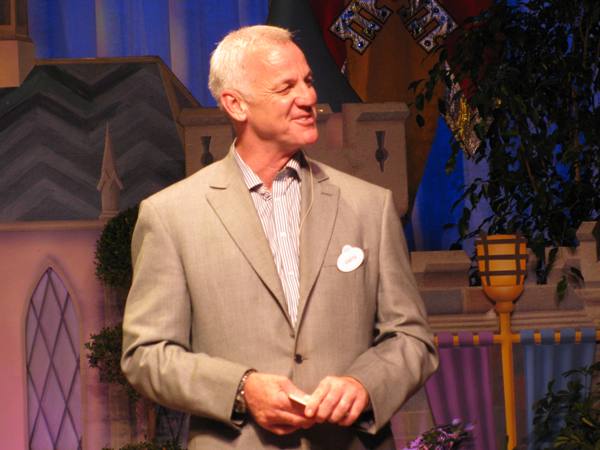 …the worst thing about the George Kalogridis presentation was KABC's Garth Kemp.   Kemp (technically) works for Disney, but knew nothing of Disneyland, making references to the "FastTrackPass" and the "Auto-topia" attraction.  Worse yet, he kept referring to the free tickets to Disneyland he received for doing the interview.  I think, by choosing Kemp, D23 wasted  an opportunity to give us some insight from the man in charge of the Disneyland Resort.
Following our final break, Dave Smith and Tim O'Day returned along with Imagineer Tony Baxter and Media Preservationist Ed Hobelman for "The Wonderful World of Vintage Disneyland-In Color!", which featured some rarely seen color footage from 1950's and 1960's Disneyland.  As a bonus, Hobelman showed us some newly rediscovered footage of Walt Disney that is purported to be the last thing that he filmed just prior to his death.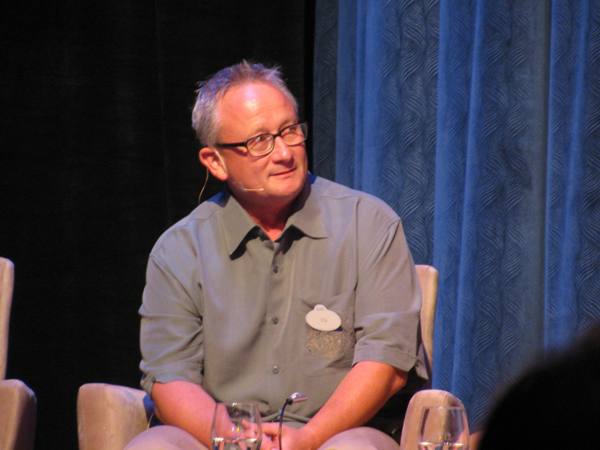 Finally, we were treated to a screening of the 1956 People and Places featurette, "Disneyland, U.S.A.".   Following the film, Tim O'Day sat down with former Disneyland tour guide Geri Bumpass and Disney Legend Jack Lindquist for some thoughts about their time at Disneyland.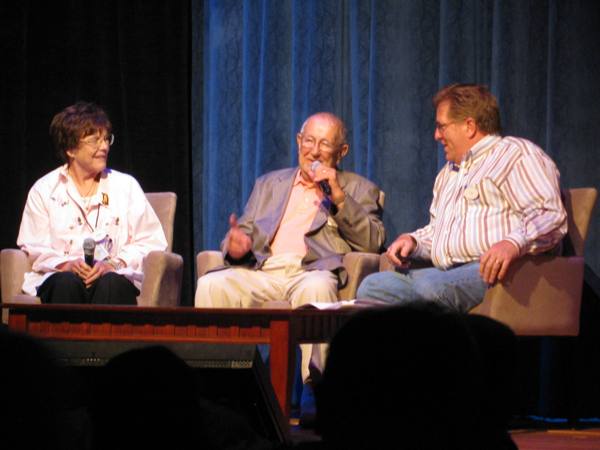 And just like that, the very first Destination D came to a close.
I intentionally didn't mention the price before now, because I didn't want you to form an early opinion, but for me, the $125 price tag was a bargain.  In fact, I would say that the presentations from the first day alone would have been worth that.
There were a lot of great things about Destination D, but there were also some things that D23 still needs to work on.  Number one for a lot of people-the lines.  We had to wait in a line to get into the Ballroom three times each day.  D23 also had quite a few complaints with lines during the Expo last year.  Given the long days of Destination D, breaks were needed, so I'm not sure how the lines could have been avoided.
The other problem that D23 continues to have, is that they tend to…how do I put this delicately…peak too soon.  At the Expo, it was the Walt Disney Pictures presentation with all the big Hollywood stars.  It was held on Friday afternoon with two full days of Expo to go.  This time it was the wonderful concert with Richard Sherman that was held on the first night.   I don't know the logistics of putting all this together, but as a fan, that concert would have topped off two days of presentations quite nicely.  In fact, I think Friday got more that its fair share of high-end presentations (Mouseketeers and Imagineers) and Saturday was short-changed.
That said, Steven Clark and his team put together a great event and I can't wait to see what they have in store for the Walt Disney World fans come Spring 2011.
Category: Disney World