This weekend D23 held its first Destination D focusing on 55 years of Disneyland.  Destination D will alternate each year with the hugely successful D23 Expo and will focus on a new topic each time.  Plans are already in the works for an East Coast Destination D event focusing on 40 years of Walt Disney World to be held next spring in Orlando.  
Destination D: Disneyland '55 featured 16 1/2 hours of presentations and entertainment spread over two days at the Grand Ballroom of the Disneyland Hotel.  Since the event in Orlando may repeat or have some similar presentations, I'll try not to spoil it by giving you too many details, but read on for some highlights from the first day's events.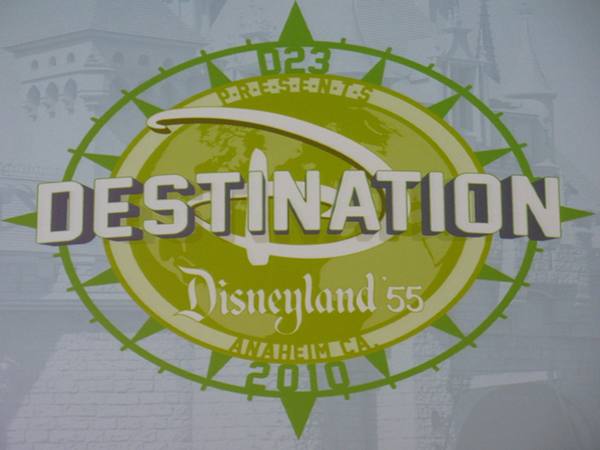 After a brief welcome by Steven Clark, the Head of D23, we were treated to a presentation called "Weird Disney" by Archives Director Becky Cline and Disney historian Paul F. Anderson.   Anderson was a crowd favorite with a wonderful sense of humor and lots of great information.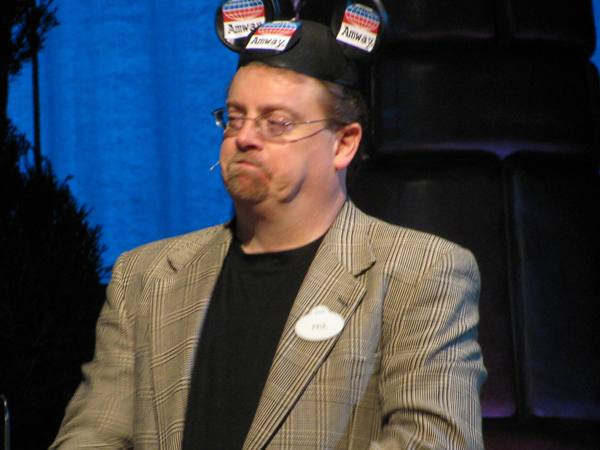 Next, Tim O'Day, author and former Disney Public Relations executive, hosted the "Mickey Mouse Club 55th Anniversary" which featured the reunion of eight original Mouseketeers, including Bobby Burgess, Sharon Baird, Cubby O'Brien and Karen Pendleton.  We were treated to some great stories and some rare footage of opening day at Disneyland, including some color footage of the dress-rehearsal.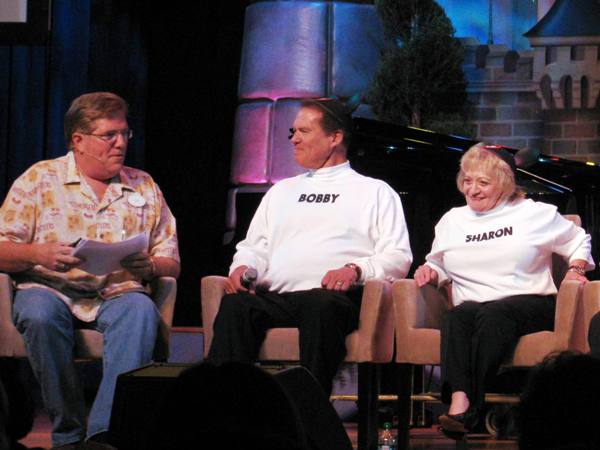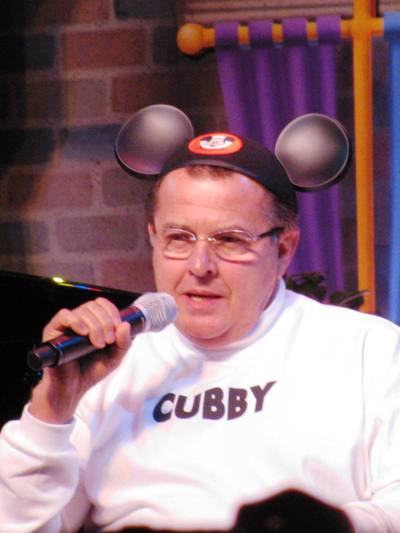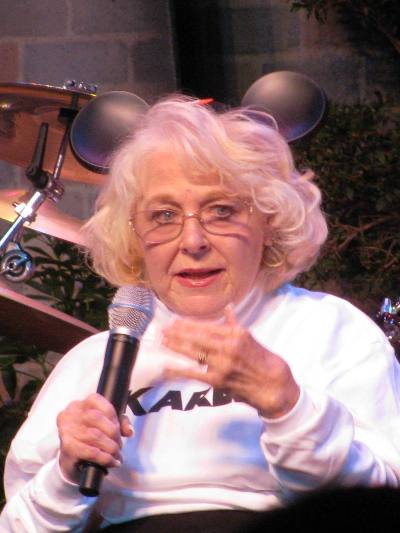 During the lunch break, the Mouseketeers were available for autographs.  But first, historians Stacia Martin and Paul F. Anderson along with Archivist Rob Klein presented "From Quirky to Collectible: The Wonderful World of Disneyland Merchandise".  I'm not sure if this presentation suffered by its time slot (following the Mouseketeers), but I felt this was one of the weaker presentations.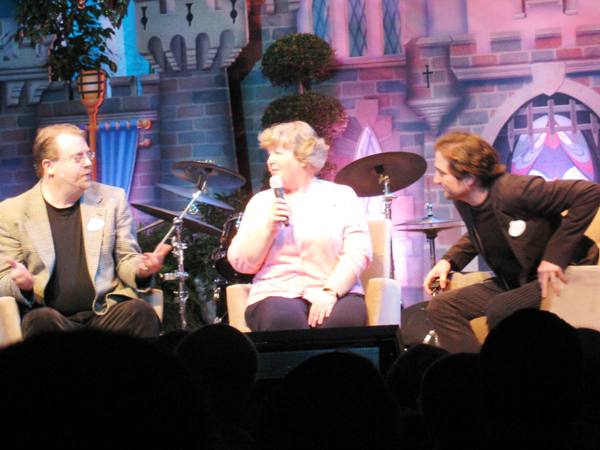 Following the lunch break, Imagineer Tom Fitzgerald talked Star Tours.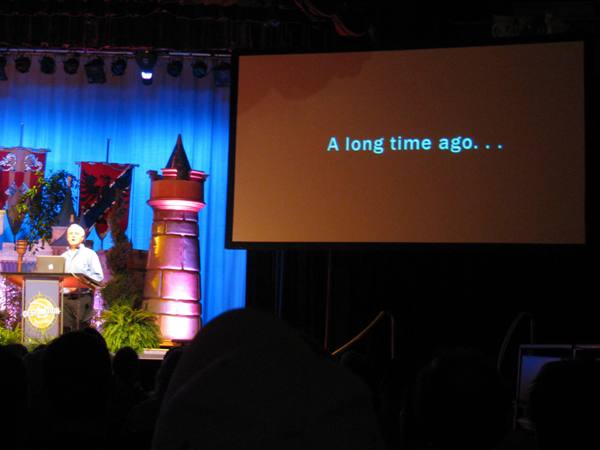 Fitzgerald went through the development of the first Star Tours, including some behind the scenes photographs.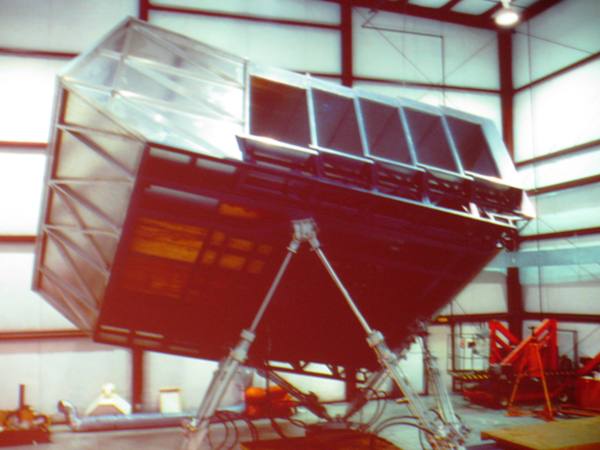 He also talked a little about the upcoming Star Wars: The Adventures Continue.   He was pretty vague, but did reveal some of the new characters, including the new pilot, Ace.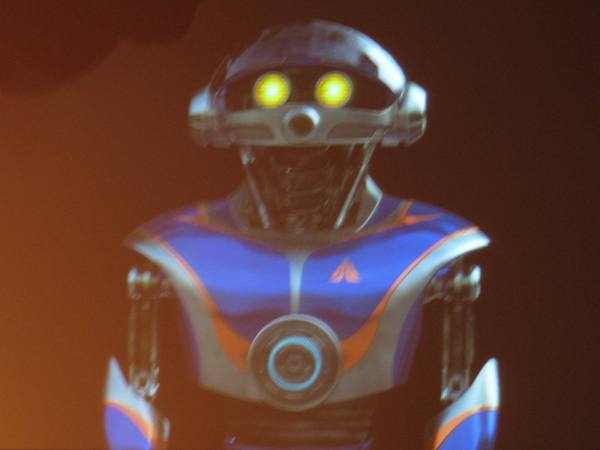 Historian Paul F. Anderson returned once again and took us through the impact the 1964 New York World's Fair had on the Disney theme parks and theorized what the Parks would be like if Disney had not been involved in the Fair.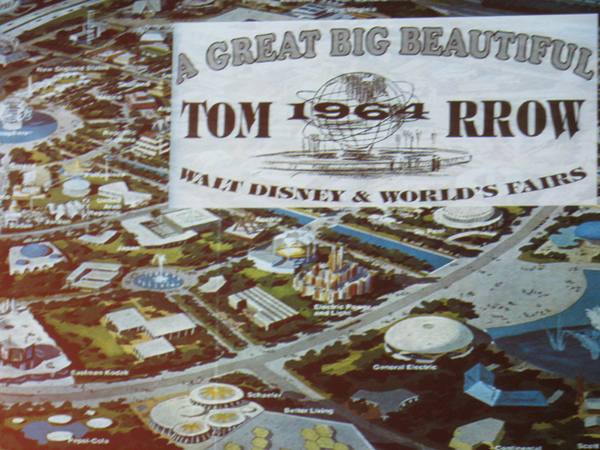 The final presentation of the afternoon was hosted by Disney Legend Marty Sklar and featured a panel of four Disney Imagineering Legends and four current Imagineers.  
X Atencio talked of his involvement with Pirates of the Caribbean and Bob Gurr told some amusing stories about the Monorail.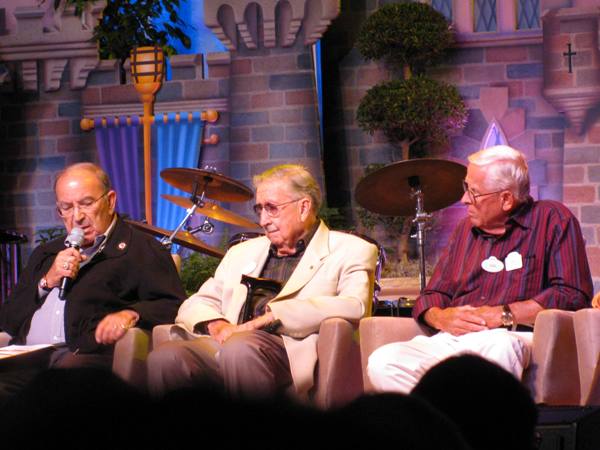 Alice Davis told a funny story about sneaking into Disneyland, which her (future) husband (Disney Legend) Marc Davis was none too happy about.  The Imagineers chatted for close to 2 hours…and would have continued if they hadn't been told their time was up.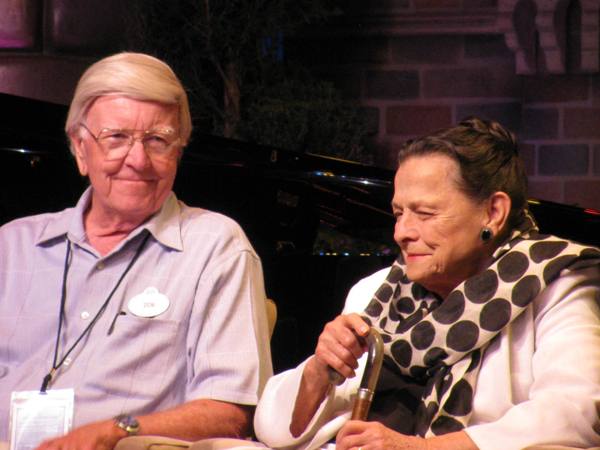 Following the dinner break, we were treated to "E-Ticket: Music from the Disney Parks".  The concert began with Richard Sherman on the grand piano, playing many of the songs that he and his brother Robert composed, including The Enchanted Tiki Room, The Carousel of Progress and The Many Adventures of Winnie the Pooh.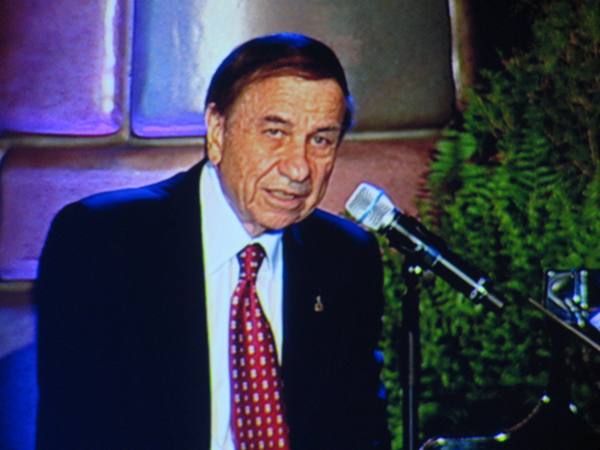 The concert continued with special guests John Tartaglia, Wilson Cruz, Tracie Thoms and Michael Urie.  Tartaglia did an amusing rendition of "Grim Grinning Ghosts".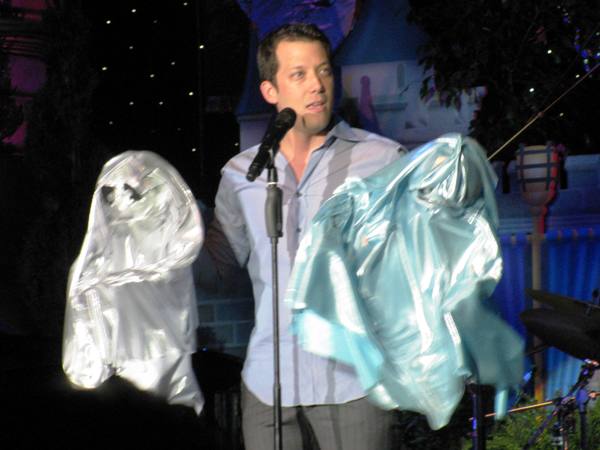 D23's own Jeffrey Epstein even got into the act and sang "A Whole New World" with special guest Ana Ortiz.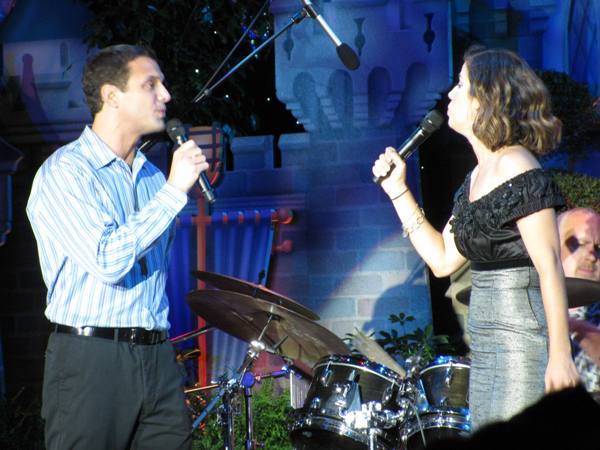 The concert concluded with the cast joining The Melo-D 23 choir onstage for "It's a Small World".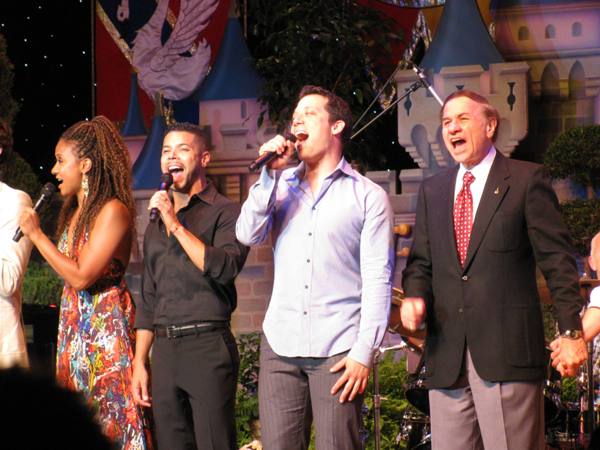 And so Day 1 ended….Mouseketeers, Legendary Imagineers and a concert featuring Richard Sherman…what could possibly top that on Day 2?  Click here to find out.  Also check out Dave Parfitt's interview with performer John Tartaglia.
Category: Disneyland