Recently, I had the opportunity to chat with Steven Clark, the Head of D23: The Official Disney Fan Club.   He discussed the origins of D23, gave me some insight about this month's events and talked about the future of D23.  Read on for some highlights from the interview or scroll to the bottom for audio of the entire interview.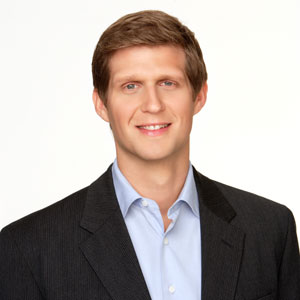 Steven Clark's "day job" is overseeing the archives and corporate internal communications, but Disney CEO Bob Iger came to Clark's group for ideas.  Iger told him he was constantly being asked by fans and shareholders why the company didn't have an official fan club.  According to Clark:
"I don't think anyone in the company had really thought about the fact that we didn't have a fan club. The fan experience has always been enjoyed by segments of the Disney company.  What I mean by that is Parks & Resorts has Disney Vacation Club and the Annual Passholder program, the Studio has Disney Movie Rewards, and Disney Consumer Products has Walt Disney Collectors Society, but there was no organization that allowed people…a chance to celebrate their love of all things related to Disney under one roof.  And that's what D23 offers."

D23 has a couple big events at the Disneyland Resort coming up in September.  On September 24th and 25th, they'll be holding Destination D, which will alternate with the D23 Expo.  This year Destination D focuses on Disneyland in celebration of its 55th birthday.  Clark talks about some of the presentations, including the concert featuring Disney Legend Richard Sherman:
"Weird Disney that Becky Cline and Paul Anderson are doing is really a lot of fun.  Another one that's great is, Rob Klein, who's one of our archivists, he's doing Disneyland Through The Eye Of Television.  He's got some great footage, from the rare and unique to just the total oddball.  But one of the things that I think is pretty exciting and something that we really have been able to pull together an amazing array of talent is the concert on Friday evening, E-Ticket: Music From The Disney Parks.   For people who really enjoy park music, from the past and the present, I think this is gonna be a great stroll down memory lane and a celebration of songs that people are really going to be able to sing along with."
Listen to the full interview at the end of this article for more information about the event, including an exclusive "taunt" for The DIS.

To round out the weekend, on September 26th, D23 will challenge participants with its Great Disney Scavenger Hunt.  The 5-hour event will have fans scouring the entire Disneyland Resort, including both Parks.  Clark offers some tips for the teams:
"Make sure you have your guide map and know your way around the park and pay attention to details."
Jeffrey Epstein (D23's DisneyGeek) adds: "One thing that's very key is that they should DEFINITELY read all the clues before you leap and run out of the convention hall. People may have an impulse to go somewhere, but that impulse may not the best one, they should probably take a moment and assess before they jump in."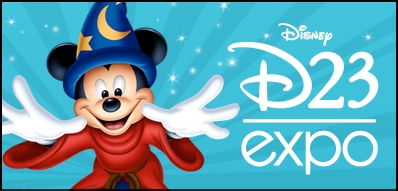 Tickets just recently went on sale for the 2011 D23 Expo.  I asked Clark if there was any way to top the excitement and surprises of the first one:
"I'll be the first to admit the first Expo even blew me away.  I knew what was gonna happen, for example in the Studio presentation, and I was sitting there–I was screaming when Johnny Depp came out, I'll admit that.   It was an extraordinary moment, I think,  in Disney history.  Sometimes you don't think about things that happen in the here and now as historical, but they are.   Today we are creating Disney history.  And the next Expo will be just as fantastic as the first."
Listen to the entire interview below for more details about the Expo, plus information on other upcoming D23 events, including Magic & Merriment at Walt Disney World.
Clark shared some final thoughts:
" I hope that our members will really go out there and share their enthusiasm for Disney with their friends.  We really want to include as many of our Disney fans out there as possible in the club."
to listen to my interview with Steven Clark.
Category: Disney World, Disneyland