Starting this weekend Halloween takes over Disneyland.  The decorations, merchandise and window displays are beginning to show up and the Haunted Mansion and Space Mountain are in the middle of their holiday makeovers.  Read on for more details on HalloweenTime at the Disneyland Resort.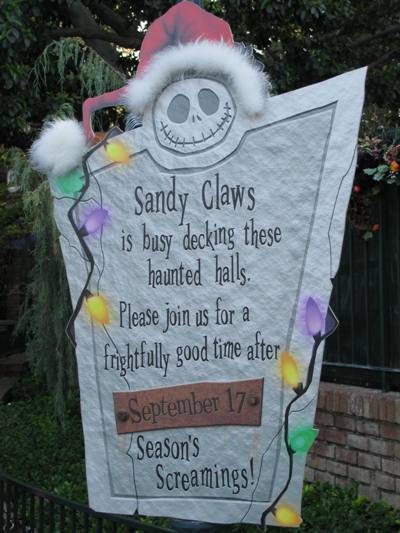 Starting September 17, HalloweenTime will officially begin at Disneyland with the annual return of Haunted Mansion Holiday.  Be sure to check out the real gingerbread house that the Disneyland bakers install in the ballroom scene.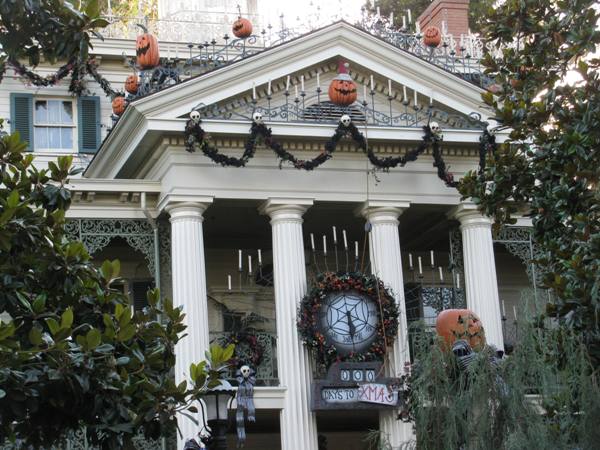 Jack Skellington has been taking over this classic attraction since October 2001.  The Nightmare Before Christmas overlay will be in place through the end of the year.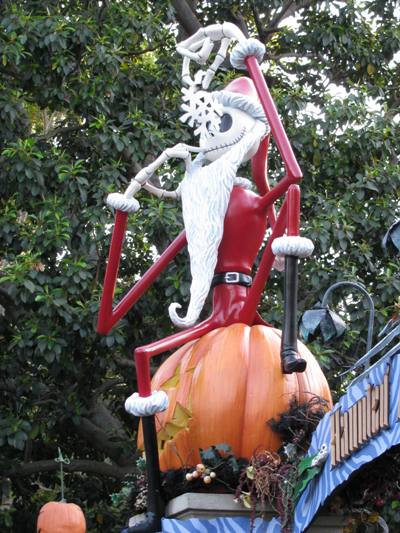 September 17th also marks the return of Space Mountain Ghost Galaxy which premiered last year.   My son and I rode this last year on his 6th birthday.  He loves Space Mountain, but he found the Ghost Galaxy version scary.  I just thought it wasn't very well done and hope some improvements are made this year.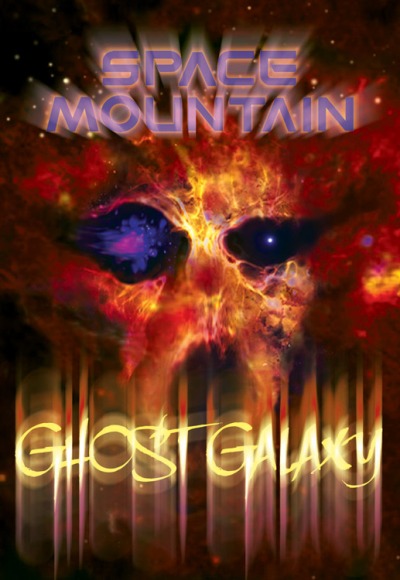 Finally, something new this year as Mickey's Halloween Party moves from Disney California Adventure over to Disneyland Park.  This year's party not only includes lots of candy, but also gives you exclusive access to the Halloween Screams fireworks show.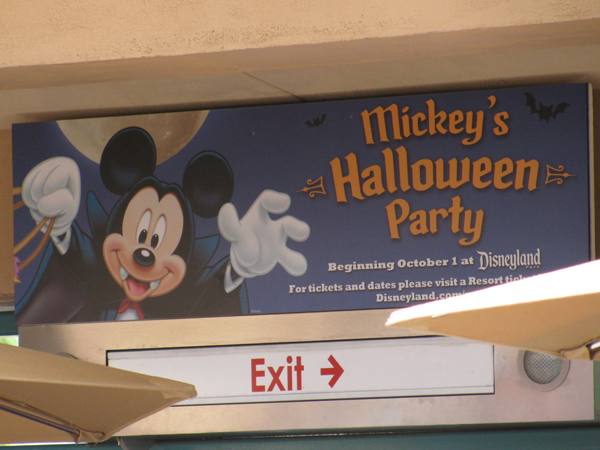 Tickets for Mickey's Halloween Party range from $49 to $59 depending on the date of the party.  The party will be held October 1, 5, 8, 12, 15, 19, 22, 26, 29 and 31.  Some of our Disneyland Correspondents will be in attendance at one of the earlier parties and will of course be reporting back to you here on the DIS Unplugged Blog.
Category: Disney World