A Total Recall of his Forbidden Journey
Part 2 of 3: Does Whatever a Spider Can
In Part 1 of my interview with theme park designer Thierry Coup, Vice President of Creative Development for Universal Creative, he discussed his background in film special effects and his early years as a theme park attractions designer with Walt Disney Imagineering.  In the second part of our conversation, Thierry Coup talked about moving to Universal Parks and Resorts as part of the creative team who developed Universal's Islands of Adventure.  After the break, he outlines the development of the popular Amazing Adventures of Spider-Man 3D attraction that is described on the DIS with this line, "whatever Universal paid the designer of this attraction…it wasn't enough!!"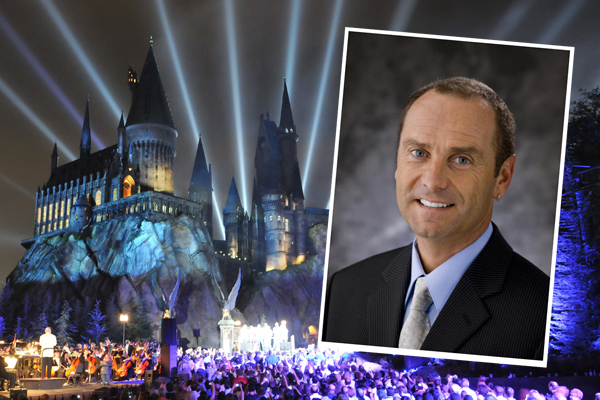 Image: Hogwarts Castle during the opening festivities of the Wizarding World of Harry Potter; inset: Thierry Coup, Vice President of Creative Development, Universal Creative. Photos courtesy of Universal Orlando Resort; montage by Dave Parfitt.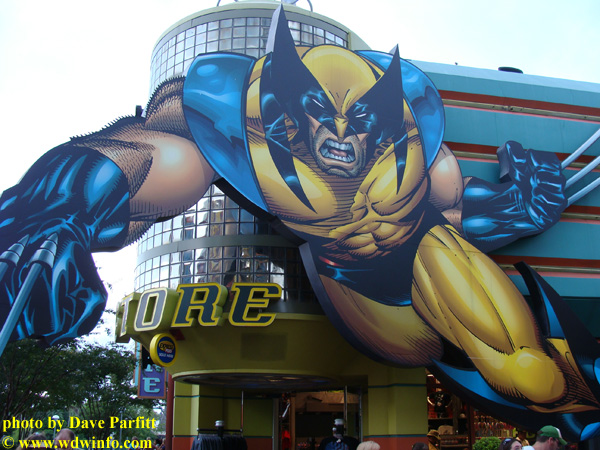 Thierry Coup was hired by Universal as part of the creative team designing Islands of Adventure – specifically  to be the overall creative director for Marvel Super Hero Island.  Ultimately most of his attention focused on development of The Amazing Adventures of Spider-Man attraction which Coup described as "my baby from the start."  Spider-Man was innovative at the time because it incorporated the classic dark-ride with new technology such as 3D imagery, new special effects, and elaborate sets – sensory overload is an understatement for this ride.  "It's really a blend of all the tricks that were used in dark rides in theme parks and we incorporated all the new technology with it," said Coup.  The attraction was the first to ever combine a roving vehicle on a motion base to take guests into a 3D film with giant scenery and live action effects to create a seamless world.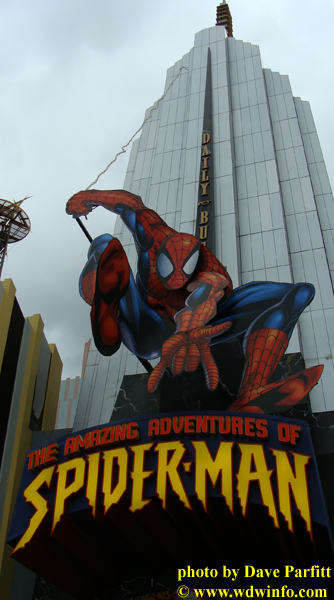 Spider-Man has won numerous industry awards including the Thea Award for Best Attraction by the Themed Entertainment Association in 2000 – considered the top award in the theme park industry.  It has also won Amusement Today's Golden Ticket Award for best dark ride seven times, and the Teddy Award for best theatrical design in any theme park.  Coup said, "It has really been an amazing adventure, and I think the guests still today – even though it's been open for 11 years now – all the guests are still having the best time as they ride the attraction."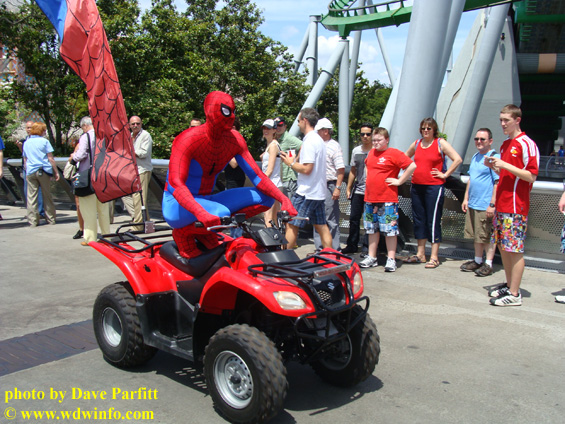 The design of The Amazing Adventures of Spider-Man certainly influenced the development of the signature attraction in the Wizarding World of Harry Potter, "Harry Potter and the Forbidden Journey."  Coup noted:
"In Spider-Man, we bring the action close to the guests with this 4D sensation where you actually have 3D imagery come and touching the guests, and you can feel… with sensory… you can feel the heat, you can feel the water, you can feel the action that is happening in front of you or around you.  In Harry Potter and the Forbidden Journey, we're actually able to take you right there into the action with this new ride system.  We don't actually have to bring the action to you, we can take you right in the middle of it, so close to it, unlike anything that has been able to achieve before."
Stay tuned for the third and final part of my conversation with Thierry Coup, where he discusses development of the Wizarding World of Harry Potter, working with author J.K. Rowling, addresses some criticisms, and talks about potential expansion of the new land.
Category: Universal / Sea World, Universal Orlando