It's that time of the year at Magic Kingdom in Walt Disney World.  I love when Disney decorates the parks! Overnight the park is transformed and decorated for Halloween. It makes me think that cooler days are coming to Florida.  This is done to prepare for the Mickey's Not So Scary Halloween Parties that are held September to November.  They also have the Alice and Mad Hatters Treat Party decorations up.  We always head here first.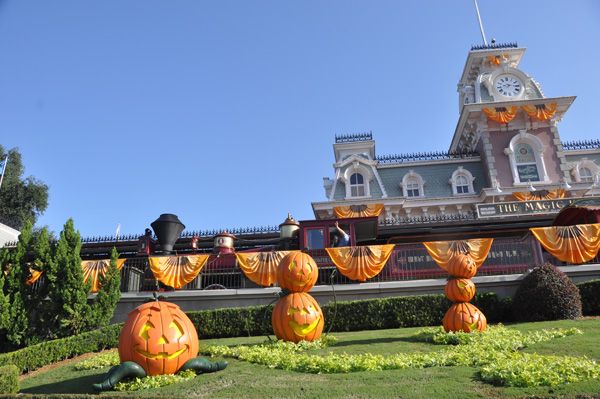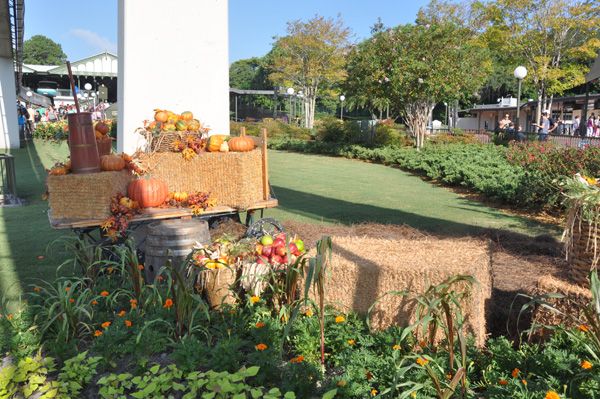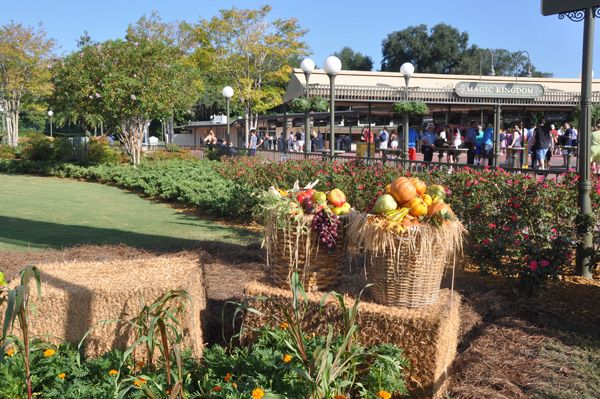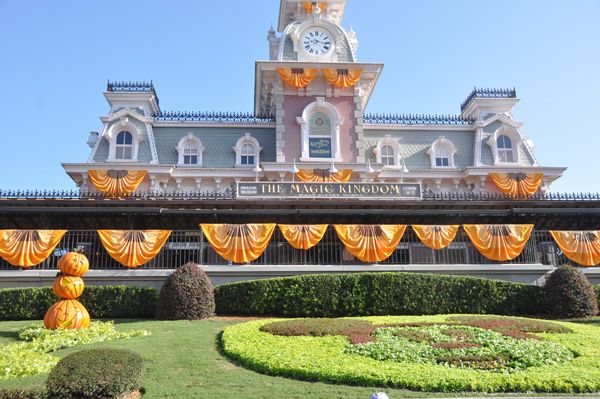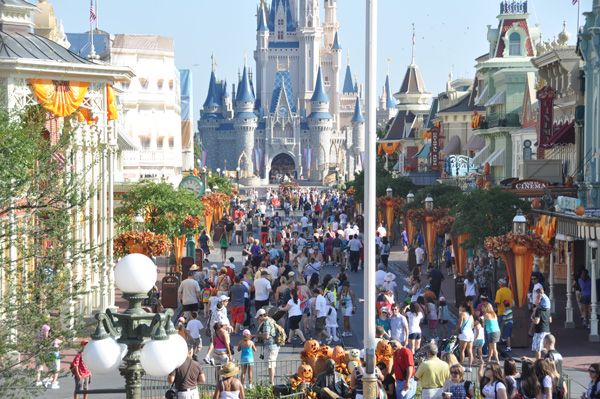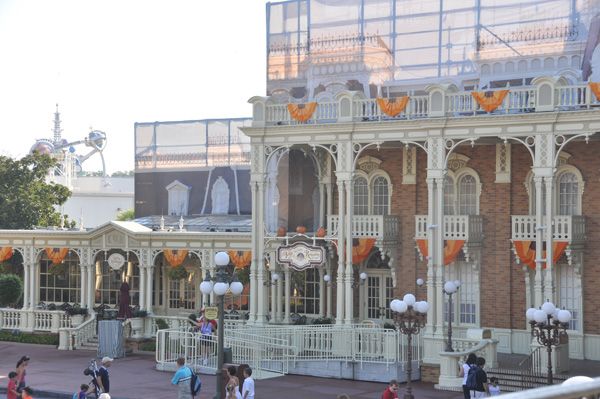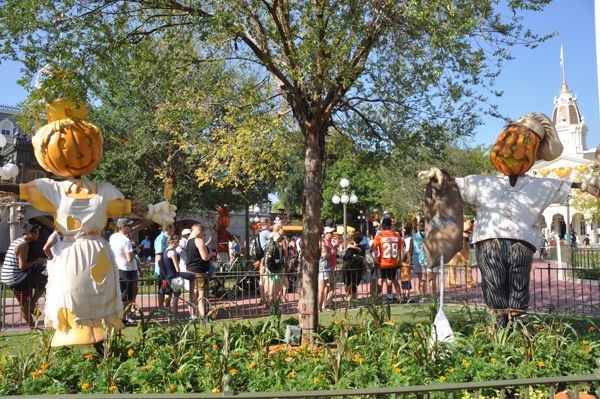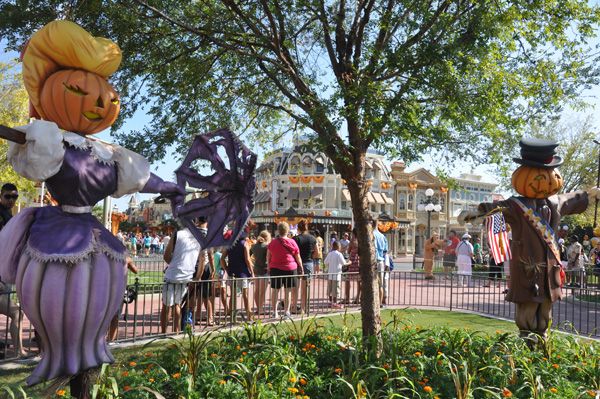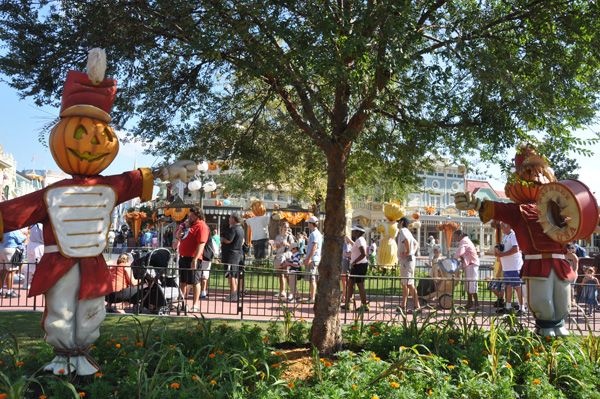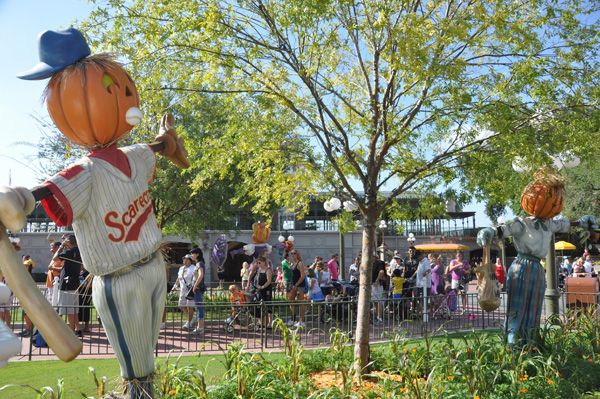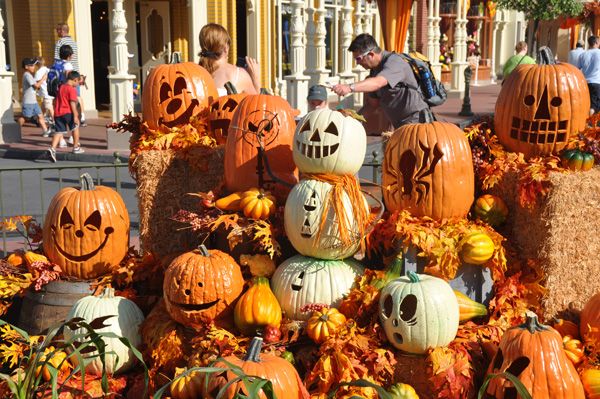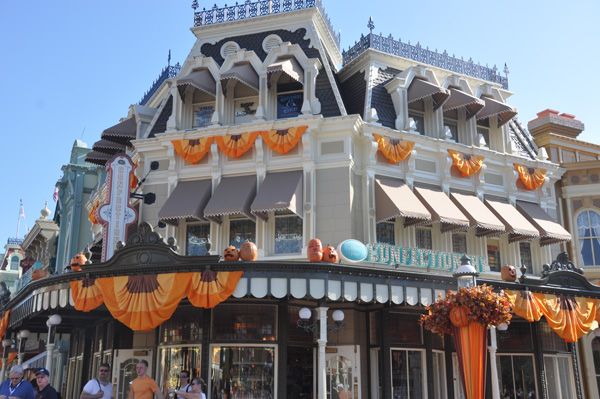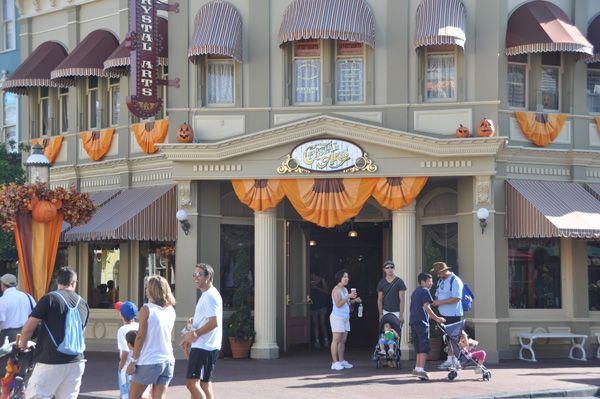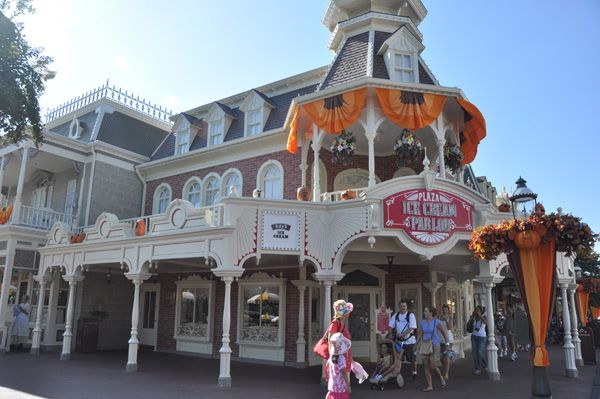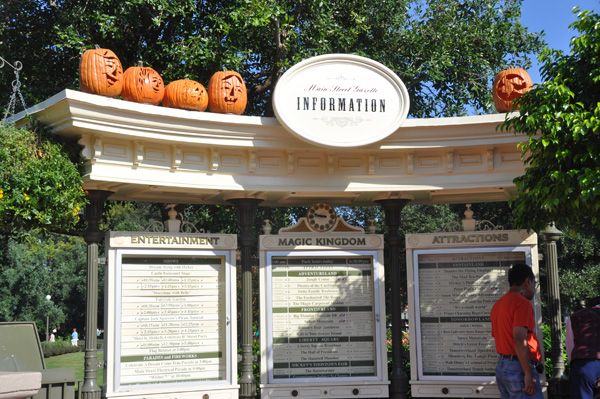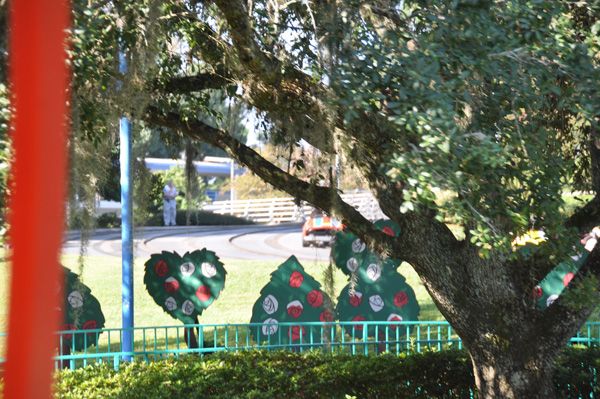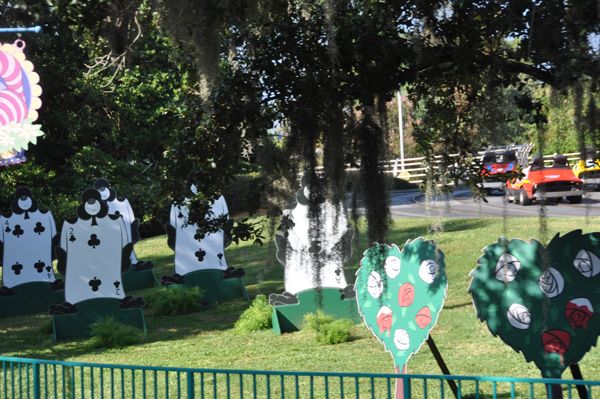 If you like to do advance planning before you go the Halloween party be sure to check out last year's party map.
While I was walking around the park I thought I would take some pictures to update the park construction going on.  Lots of things being refurbished at Magic Kingdom. If you want to see the progress being made be sure to look at my previous blog.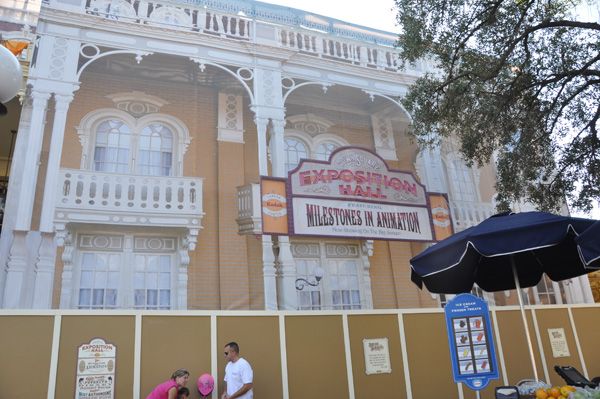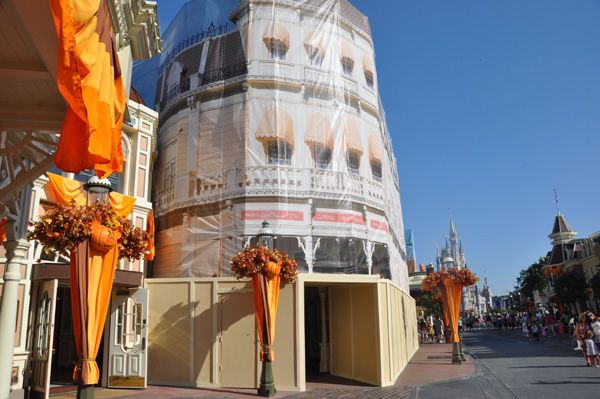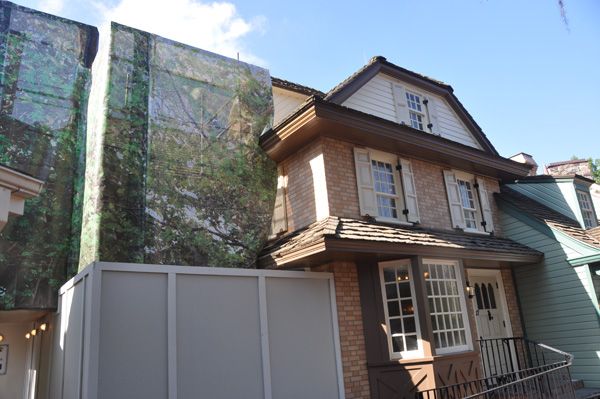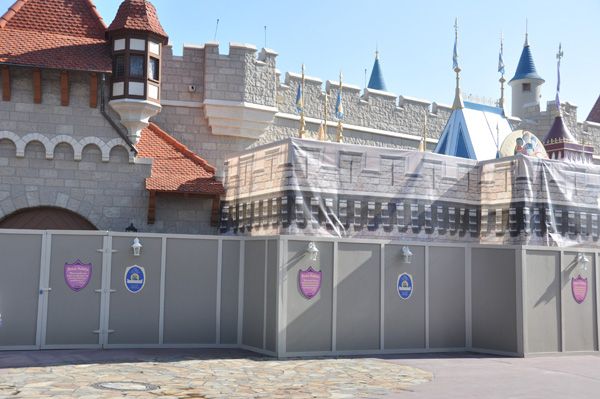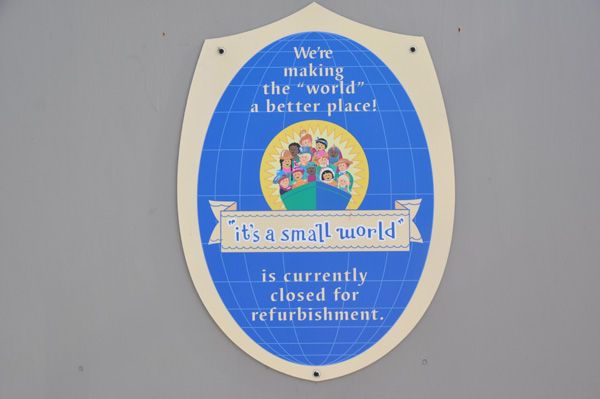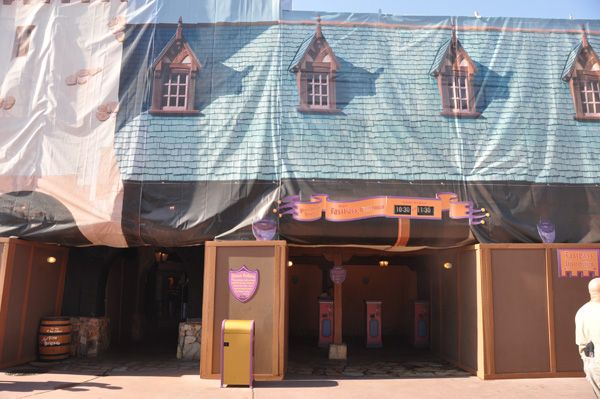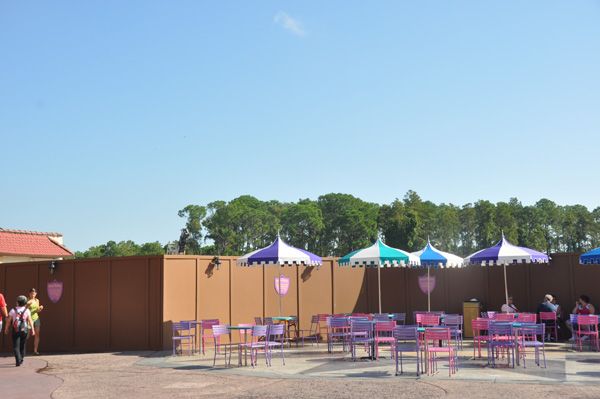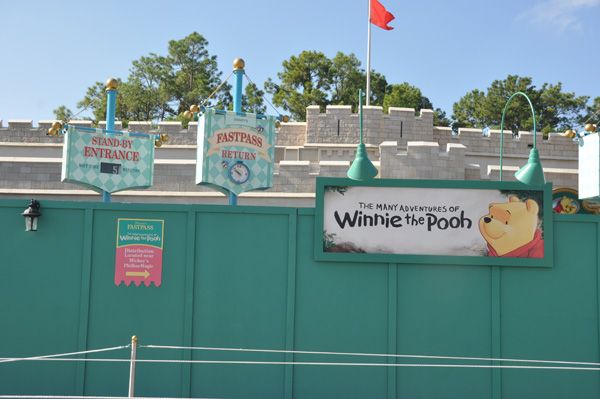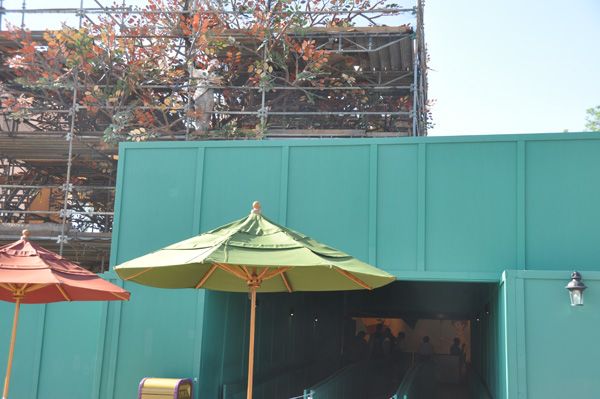 Can you spot the cast member in the tree?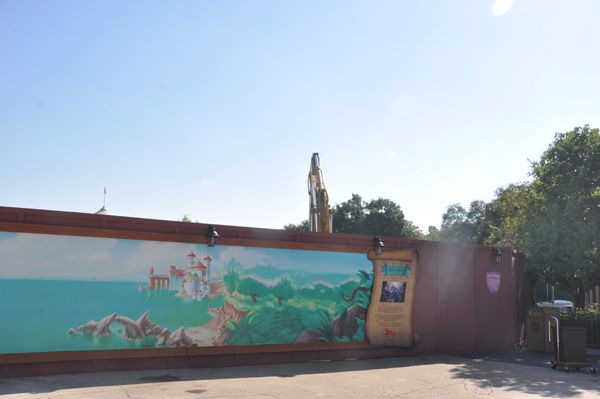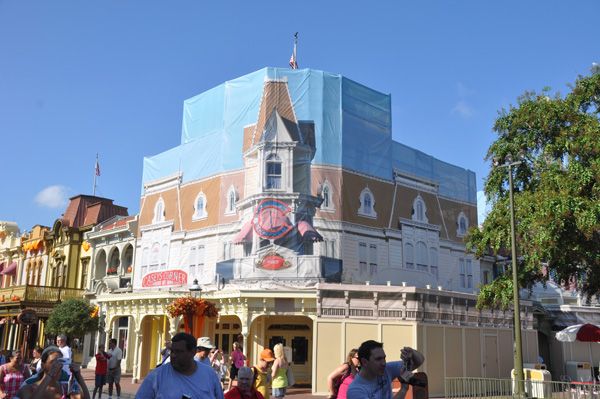 Even with all the work going on at Magic Kingdom, it is still a magical place to visit.  It never fails to put a smile on my face.
Category: Disney World