Best Friends Pet Care at Walt Disney World opened its doors today, offering a luxury, full-service pet resort with a wide range of activities, amenities and extras. Located across from Disney's Port Orleans Riverside Resort, this 50,000-square foot complex includes accommodations for up to 300 dogs, cats and pocket pets. It also includes a full-service grooming salon and two 1,100- square foot doggy day camp rooms.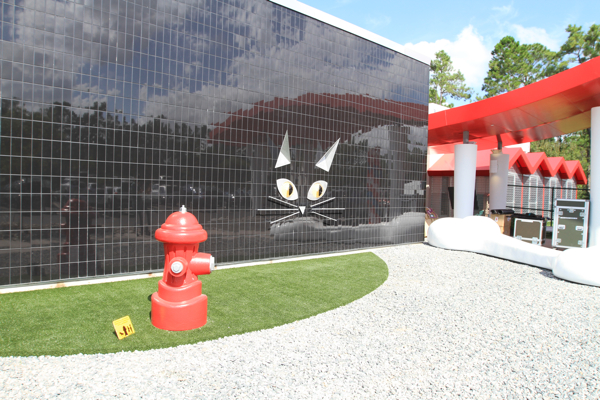 The outdoor areas consists of 10,000 square feet of covered patios and play areas and a 25,000 square-foot private dog park, which is reserved exclusively for the use of the Best Friends guests.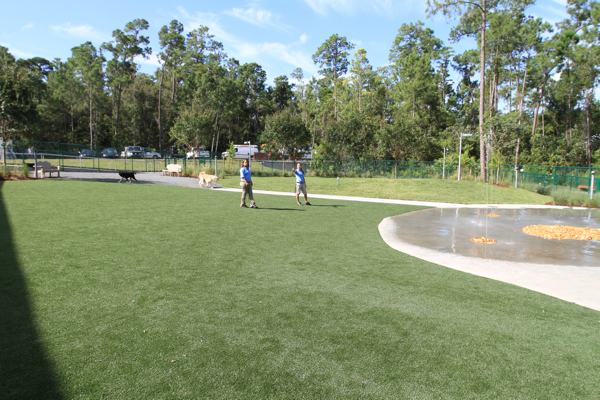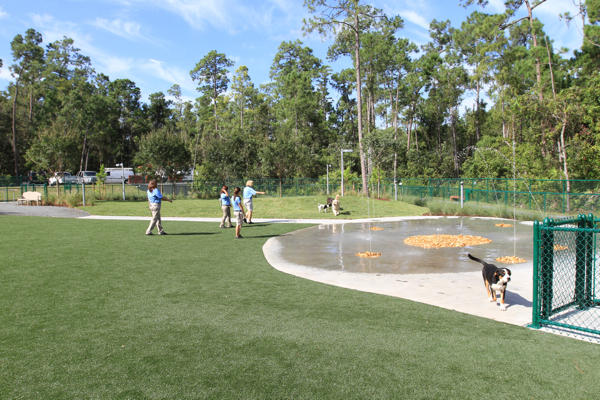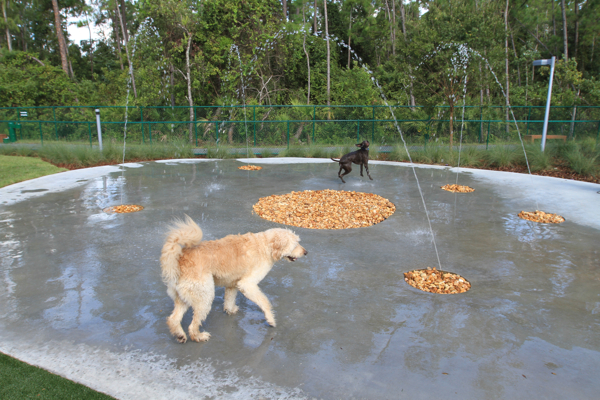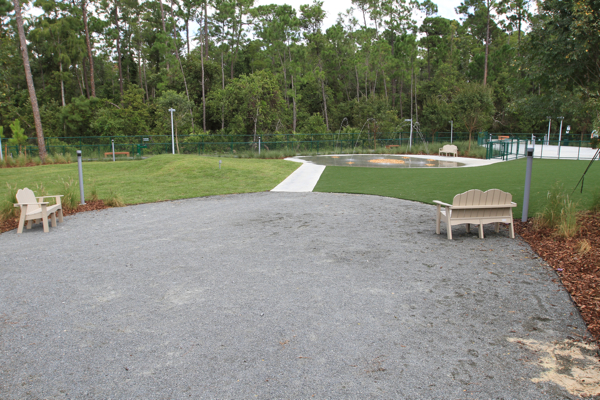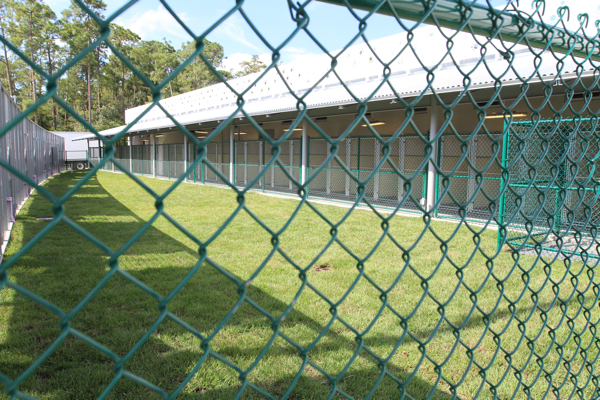 Let me start by saying that my wife and I are the owners of two very spoiled dogs, Bailey and Zoe (Miniature Pinschers). Before our children came into the world, our dogs were the babies of the house, and my parents referred to them as the Grand Dogs. Even now with children in the picture, our vacation plans still include the question, "What are we doing with the dogs?" Asking someone to watch our youngest dog, Zoe, reminds me of what Dennis the Menace's parents went through when calling the list of past babysitters. She's a sweet dog, but I swear she needs doggy diapers. For the past few years, we've been leaving our dogs at high-end pet care facilities, or so we thought. My opinion of these places have changed after touring the Best Friends Pet Care at Walt Disney World.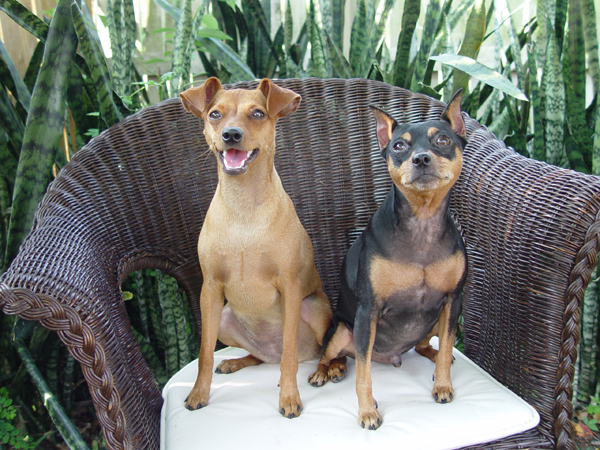 The pet resort offers high-quality overnight boarding and daycare, grooming services and doggy day camp. The doggy day camp room is equipped with a webcam for your viewing pleasure.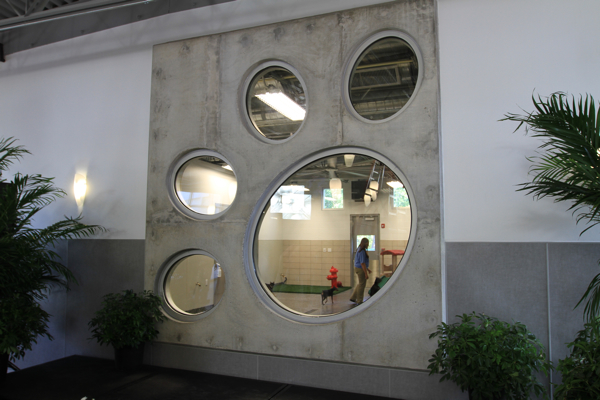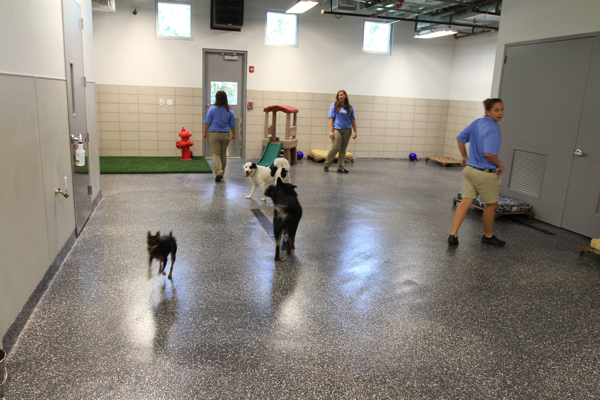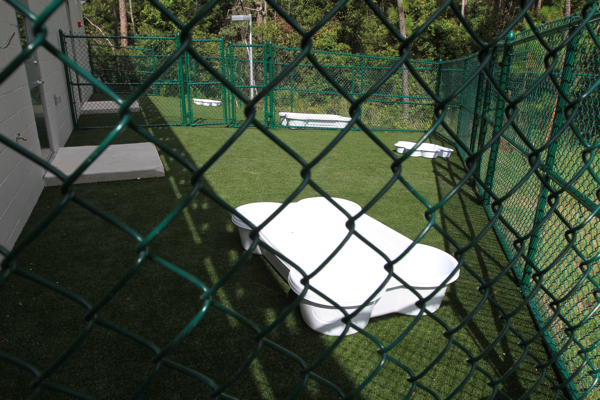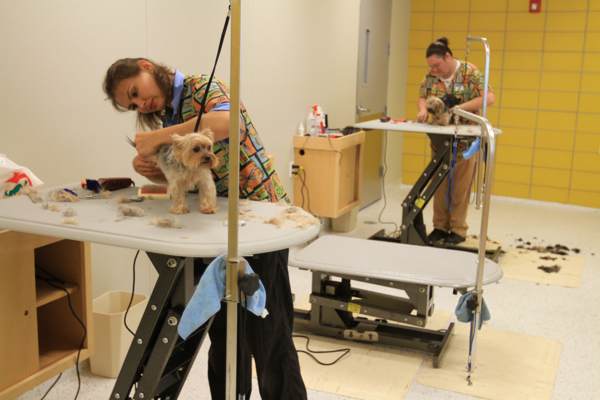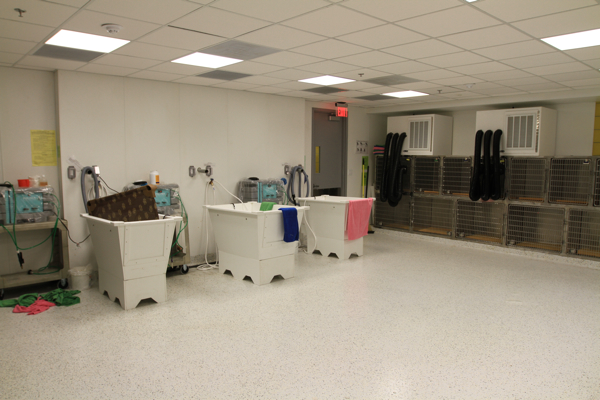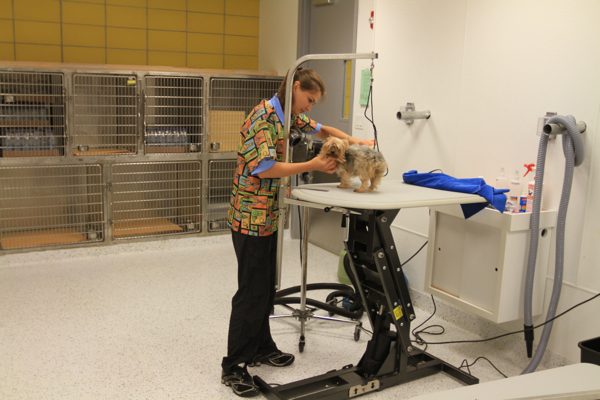 All suites are climate-controlled and include a pet cot for comfort.
For those of you that have sailed on the Disney Cruise Line, and stayed in anything less than an Oceanview Stateroom, this pet resort offers a VIP Suite larger than the stateroom you and your family stayed in during your cruise. There are four 226-square foot super deluxe VIP suites that include a tiled bedroom with glass doors, raised platform bed and a flat panel television. These dogs have a flat screen in their room!! There are resorts on Disney property that still have huge box TV's that you can't even buy at Wal-Mart anymore. The TV stations include Animal Planet and the Disney Channel, unless you bring a DVD for your dog to watch. Each VIP suite also has its own private, covered outdoor play yard. Complimentary activities include: 2 walks, 2 play group sessions, an ice cream treat and bedtime story each day, and a go-home fresh bath (with a 3-night stay). For the owners, you have a webcam available to watch your dog having a better vacation than you. How much? Keep reading…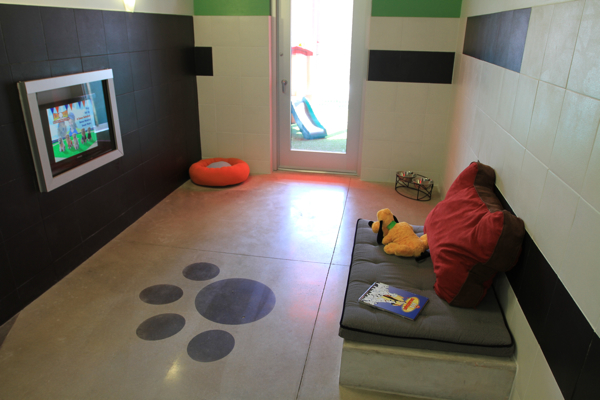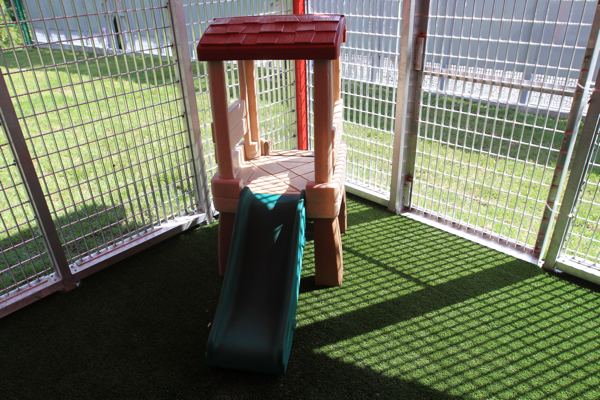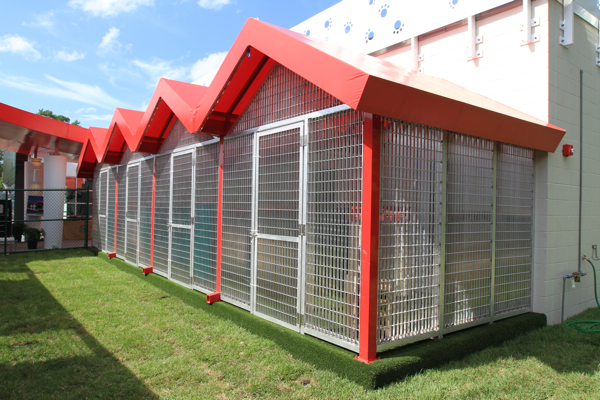 If your dog is not a VIP, the next option down is the Vacation Villa. Poor non-VIP dogs! I think Lindsay Lohan would've taken this option over the room she had in the big house. Each of the 14 villas include a 72-square foot tiled bedroom with a raised platform bed, a flat panel TV, and a 28-foot private outdoor patio. The TV stations include Animal Planet and the Disney Channel.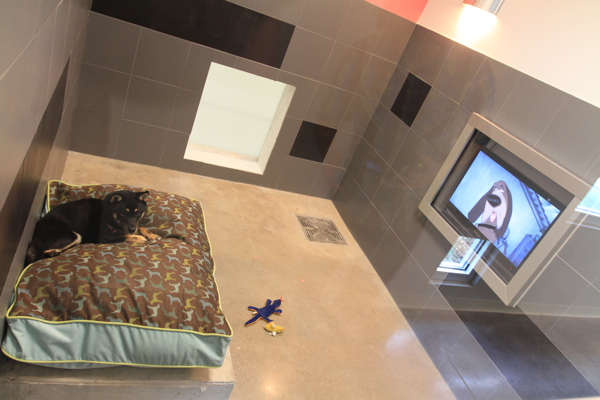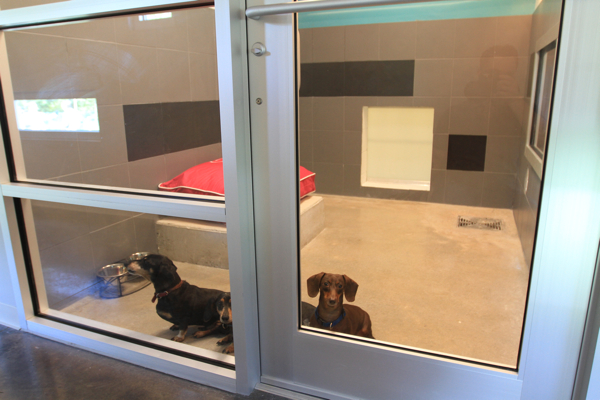 For moderate-type people, like me, there are the Indoor-Outdoor 2-Room Suites. These 36- to 48-square-foot suites include an indoor bedroom with pet cot, and an outdoor patio. One walk is included each day. I wish I could show you a photo of this but they were not allowed. These suites are basically (very nice) cage-type enclosures with the 2nd room being an opening to another suite. In my opinion, these seem very roomy, but I do have two small dogs.
For the value dogs, there's the All Indoor Suites. While still very roomy, I would consider this more of a Kennel-type enclosure with two sections for the dog to move.
This is a luxury facility, so the service provided here will never compare to your local Veterinary boarding or Kennel. It's not even in the same league. The Associates here treat every pet with the highest quality care and attention, no matter what level of boarding you choose.
Here are the boarding prices for dogs:
Indoor Suites: Standard $37 / Resort Guest $34
Indoor-Outdoor 2-Room Suites: Standard $40 / Resort Guest $36
Vacation Villas: Standard $59 / Resort Guests $53
VIP Suite: Standard $76 / Resort Guest $69
*2nd and 3rd pets sharing a standard suite receive 30% off
*2nd and 3rd pets sharing a Villa or Luxury suite receive 50% off
*Hourly daycare rates are available.
In addition to the prices above there are some a la carte offerings for dogs.
Playgroup: $15 for 30 min
Playtime: $8 for 10 min
Cuddletime: $8 for 10 min
Walk & Explore: $8 for 10 min
Bottled Water: $5 per day
Bedtime Story: $6 each
Ice Cream Break: $4 each
Premium Bed: $5 per day
What about the Cats?
I've never owned a cat but the accommodations here seem very nice. The Kitty City sanctuary is located away from the sights, sounds, and smell of the dogs. The entire section holds up to 30 feline guests where they can watch the world through the windows of two or four-level condos. Each condo has a private "relief" area. The four level ones have two. In the photo below you will see that each column has a few openings for the cat to move to different levels.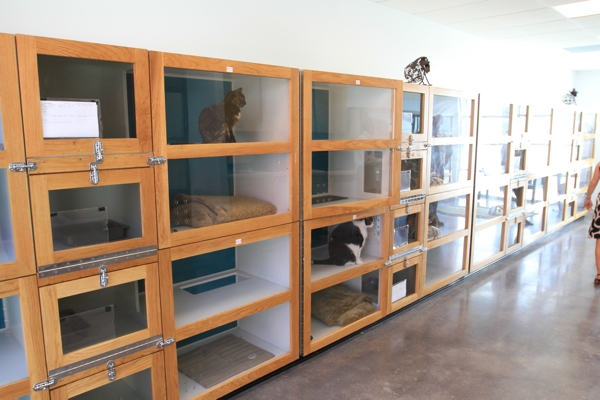 Two level condo with one side area.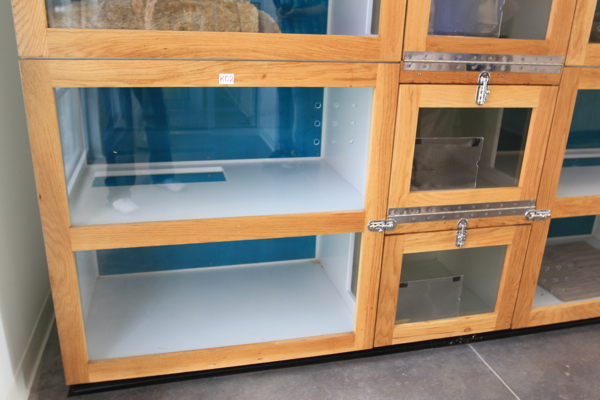 Here are the boarding prices for cats:
Two Level Condo: Standard $23 / Resort Guest $21 / DVC $19
Four Level Condo: Standard $32 / Resort Guest $30 / DVC $28
In addition to the prices above there are some a la carte offerings for cats.
Playtime: $8 each
Cookies & Milk: $3 each
Tuna on a Ritz: $3
Activity Toy: $3 per day
Deluxe Kitty Bed: $5 per day
In addition to dogs and cats, Best Friends Pet Care provides a safe little haven for "pocket pets" such as hamsters, guinea pigs, rabbits and ferrets. Fees range from $12 to $23 per day ($10 to $21 for resort guests) depending on the size and type of pet. You have to provide your own enclosure. Exotics, venomous pets, and primates are not accepted for boarding.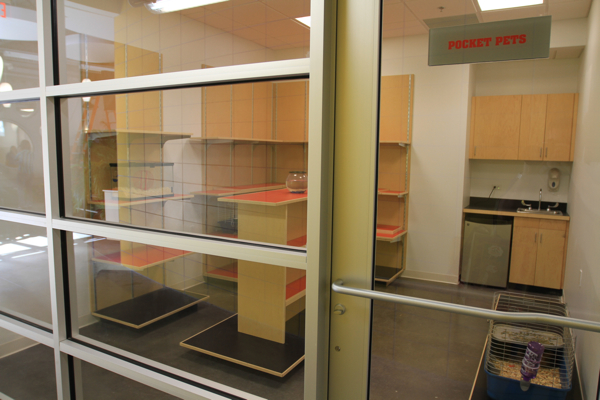 Unlike some boarding facilities, Best Friends Pet Care at Walt Disney World will let you tour the facility. For me, I find comfort in knowing that they have nothing to hide. It is similar to a restaurant having an exposed kitchen for diners to see.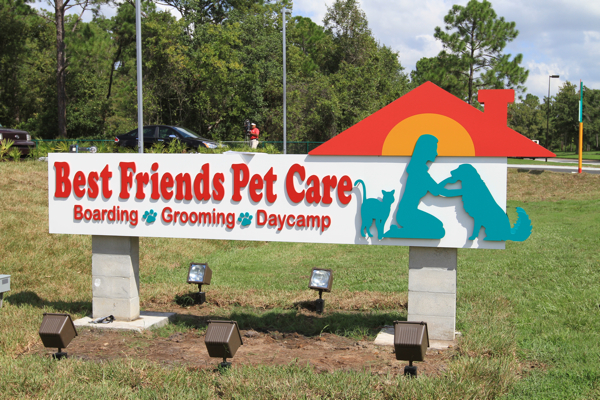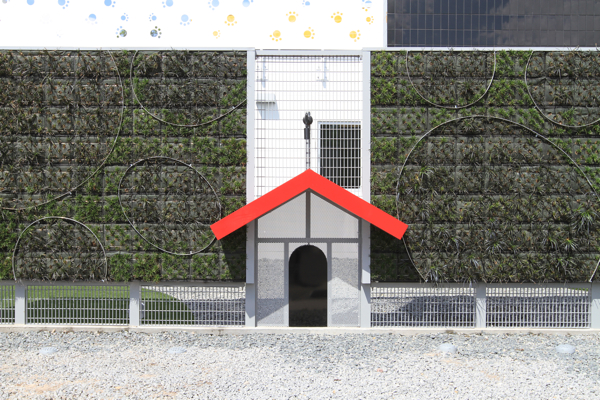 For our next staycation to Disney World, Bailey and Zoe will be taking a short trip to this resort. I'll be sure to let you know how they like it.  For more information on Best Friends Pet Care, you can visit http://www.wdw.bestfriendspetcare.com/
Category: Disney World
I was born and raised in New Orleans and received my degree from Louisiana State University in Graphic Design. I did the WDW College program during the summer of 1997 as a Blizzard Beach Lifeguard. Moved to Orlando immediately after college and started with the DIS shortly after in 2001. I am currently the President of the DIS, including disboards.com and wdwinfo.com, and a member of the DIS Unplugged podcast team. I am the proud father of two beautiful children (Ferris and Finley) and husband to an incredible wife and mother. I have a passion for Art, Design, Technology, Photography, Social Media, and Sushi. Other organizations I am involved with include the Down Syndrome Association of Central Florida and the LSU Alumni of Central Florida.