The current 53 contestants for 2011's Miss America pageant are in Orlando to attend the Miss America Outstanding Teen Competition.  They took time out of their schedule for a day at the Magic Kingdom.  Disney released a video of the women laughing their way down Main Street, U.S.A. towards Cinderella's Castle, and gasping as they met Mickey Mouse, Minnie Mouse, Cinderella and Belle.  Continue after the break to watch the video of the Miss America Princesses meeting the Disney Princesses, and doing the "cabbage patch" with Minnie Mouse.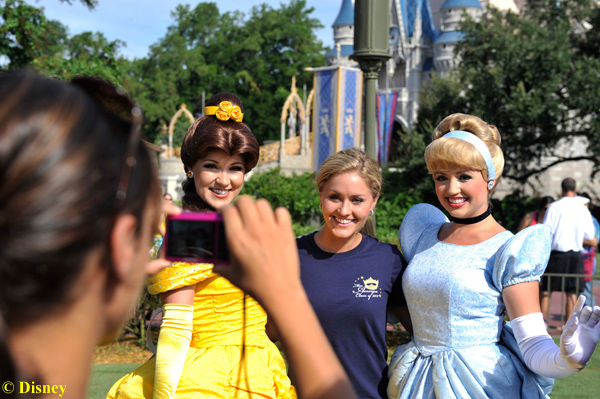 Image: Miss Oregon 2010 Stephenie Steers (center), age 24, of Klamath Falls, Ore., poses for a photo Aug. 27, 2010 with Belle (left) and Cinderella (right) at Walt Disney World's Magic Kingdom (Garth Vaughan, photographer).
The women vie for the Miss America crown on Saturday, January 15th in Las Vegas, NV during the 90th anniversary of the pageant.
Category: Disney World