I'm not much of a cook, so a little over a year ago, I noticed that Boston Market had come out with a line of frozen dinners. I was impressed. For a frozen dinner, they were really good. Of course that meant they were more expensive, but I thought they were worth it. Then I saw in the weekly ads that they were on sale. Almost half off! I stocked up thinking it would be quite awhile before I'd see such a good deal again. I was wrong. They seemed to be going on sale every other week. So even though I probably would have bought them again at regular price, why would I when I knew another sale would be coming? Then one day after heating up the Swedish Meatball dinner, I noticed the noodles were different. The thick, seriously like homemade,  noodles were now thin, flavorless and kind of chewy. I was disappointed, but the meatballs were still really good, just maybe just a tiny bit smaller? Then I noticed less chicken in the Southwest Chicken dinner and the mashed potatoes in the Meatloaf dinner had a gritty texture I never noticed before. Could they be instant? To be honest, I don't know why I was surprised. Yes, I still buy Boston Market dinners. I miss the good noodles and non-gritty mash potatoes, but overall they are still really good frozen dinners. I pass them by at regular price though. I know another sale will come along.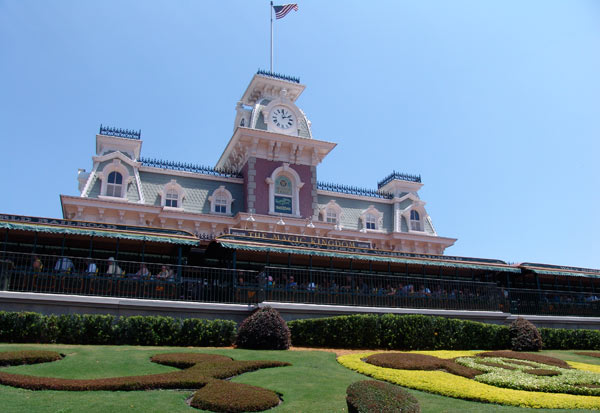 I'm sure at this point most of you are scratching your head wondering why I'm writing about frozen dinners. The slew of discounts that Walt Disney World released on August 16th were no doubt exciting! But, they are also very surprising and I think show a hint of panic as well. Especially when you consider that in early June Disney CEO Bog Iger very publicly announced the impending end of discounts and referenced a plan he talked about in December of 2009 to
wean people off the discounts. And yet now we get an unprecedented release of Free Dining dates all the way into September 2011?! Not to mention, free gift cards and room only discounts too? That's quite the turn around from announcing the end of discounts.
I have no doubt that bookings are way down and Disney needed to do something, but was throwing all the these discounts out there for the short term return really the best answer? Believe me, I don't have anything against discounts. Disney put them out there and I'm happy for everyone that got a great deal. I just wish Disney would have taken a step back and really considered some other options. Options that would not only provide a good value, but that would also be something that  wouldn't inevitably force them to further cut back on the quality that is at the very core of their business. Instead, they took the easy way out, further encouraging a discount mentality and in the case of free dining especially, making it not the exception, but the "norm."  Free dining in September when it's slow and hot in the parks with a possibility of a hurricane is one thing. It is not, nor should it be, the answer to all of Disney's booking issues.
To be sure, I don't think ending discounts is the way to go either. We know all too well that the economy is not turning around as we had hoped it was when Bob Iger made his statement. So, yes, there is a need for discounts, but I believe Disney missed an opportunity here. Rather than free dining, which you can debate all you like, it will force Disney to further lower quality and choices, could Disney have not put some of their very creative minds to it and maybe done an offer with just a table service credit and maybe a snack credit for everyone each day of your trip? Or maybe instead of a free gift card, how about a 25% off shopping pass discount? I know people love the word FREE, but it's only a word. I have every confidence that Disney marketing could have made these offers sound just as good. Or perhaps, given the chance, come up with something even better. I guess we'll never know. In the meantime……anyone want
some slightly gritty mashed potatoes?
Category: Disney World, Editorials