If you want to see something extremely unique, highly unusual, and Disney of epic proportions, then you might just want to get on your computer for a live broadcast of  The World of Color Road Show!  www.WorldofColorRoadShow.com or www.coloresdisney.com for the Spanish version.
Disney has been visiting various cities in California and finding their most interesting sights – and projecting specially themed animation onto them.    In San Francisco, the  theme was "Love", projected on the Palace of Legion Of Honor.   In Sacramento, it was "Nature", shown on their "Old Sacramento" district.  For San Diego, they chose "Water" and projected on the U.S.S. Midway Museum.    To see these, visit DisneyParks YouTube Channel.
For Los Angeles, the final theme will be sky, projected onto the architecturally famous Walt Disney Concert Hall!
I'll be there live tonight, witnessing it in person and bringing you video and photos from the scene.  If you miss it online (it will be telecast through Sunday night), make sure to watch this blog to see it for yourself.  I've been told this is the most elaborate of all of them!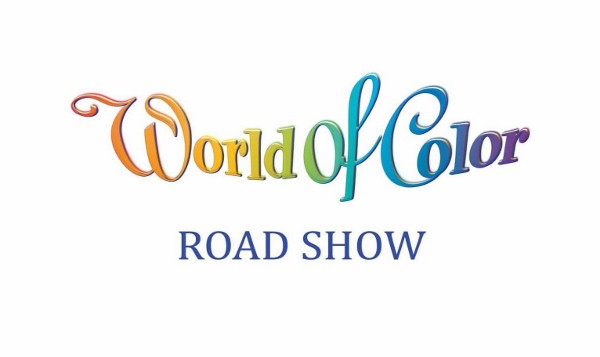 Logo courtesy of Disneyland Media Relations
Category: Disneyland, News
Disneyland Podcaster for the DIS Unplugged