Last weekend, July 23-25, 2010, contestants from the reality shows Survivor, The Amazing Race, and Big Brother were in Celebration, FL at the Celebration Town Center for a reunion.  The event was part of a fundraiser for Give Kids The World.  During the weekend, some of the celebrities took time out to visit SeaWorld's Discovery Cove.  Continue after the break for video and photos of the reality stars' day at Discovery Cove.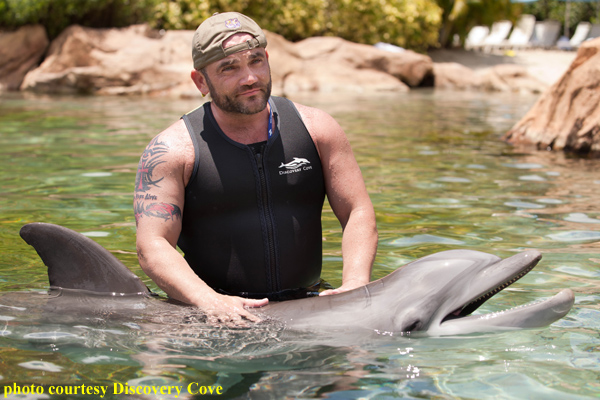 Image: Survivor Villain Russell Hantz with Dexter at Discovery Cove in Orlando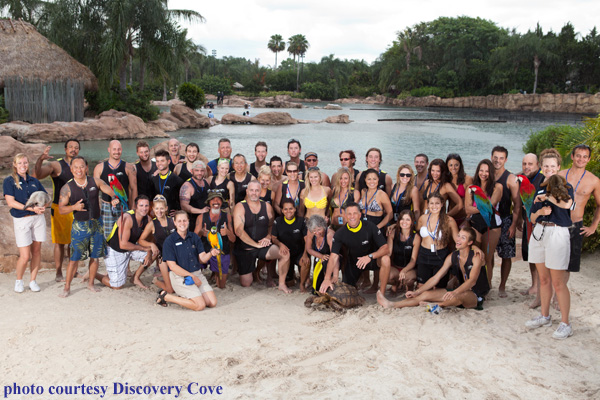 Image: Survivor, Amazing Race, Big Brother reunion at Discovery Cove in Orlando
Discovery Cove is an all-inclusive where guests can swim with dolphins and rays, hand feed exotic birds and relax on white sand beaches.  Dozens of winners, heroes and villains from the reality TV shows got together to get up close to the park's exotic animals.
Survivor: Borneo (Season 1) winner Richard Hatch meets Dexter the dolphin.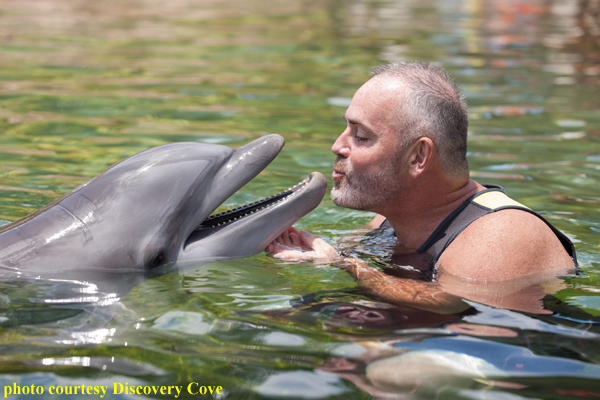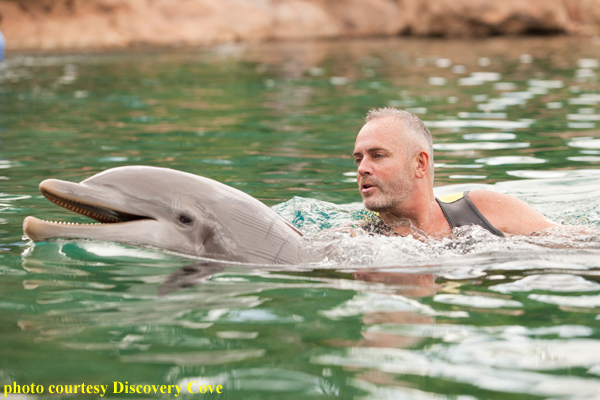 Two-time Survivor Yau-Man Chan (Fiji and Micronesia) and two-time Survivor winner Sandra Diaz-Twine (Pearl Islands and Heroes vs. Villains) with Dexter.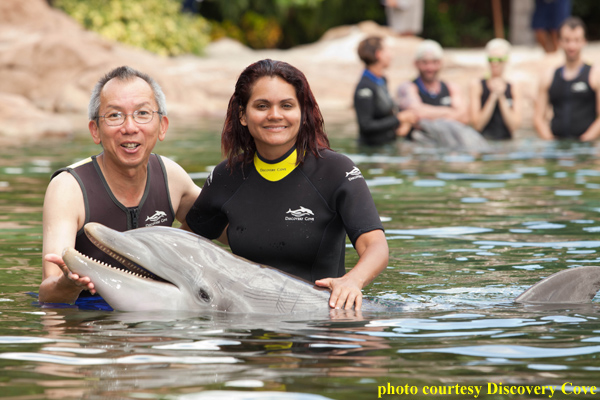 Yau-Man Chan meets Discovery Cove's sun conures.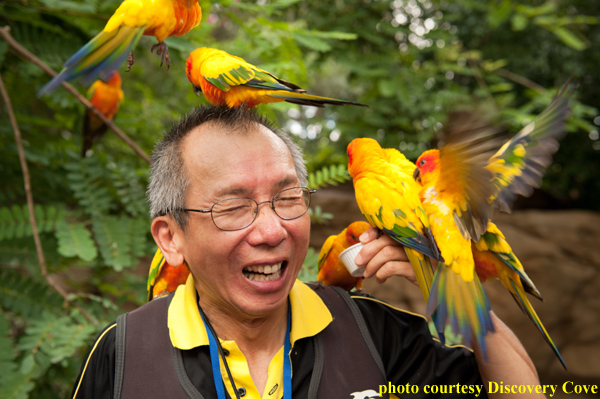 Survivor Panama contestant Terry Deitz swims with dolphins.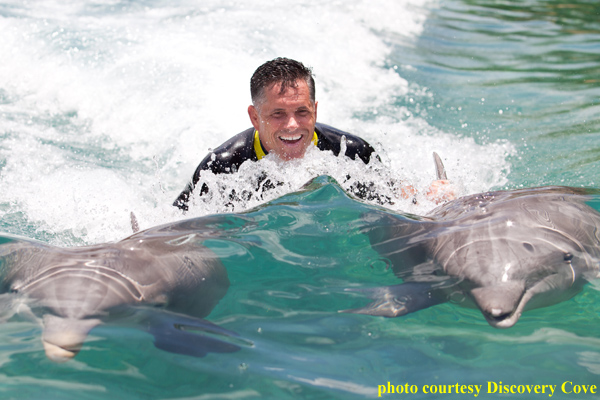 Survivor Villain Courtney Yates (Survivor China and Heroes vs. Villains) meets Discovery Cove's tamandua, Cypress.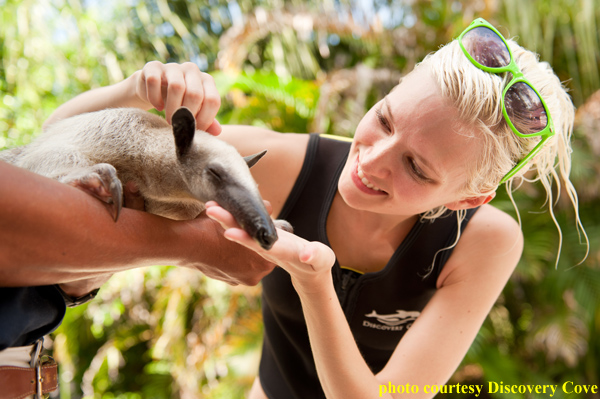 Survivor China winner Todd Herzog with Dexter.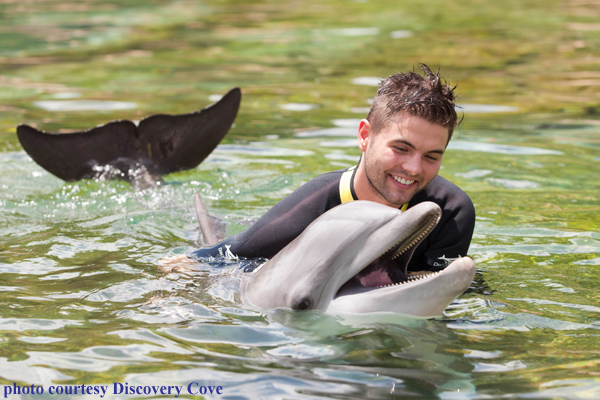 Survivor Villain Russell Hantz (Survivor Samoa and Heroes vs. Villains) meets a black palm cockatoo.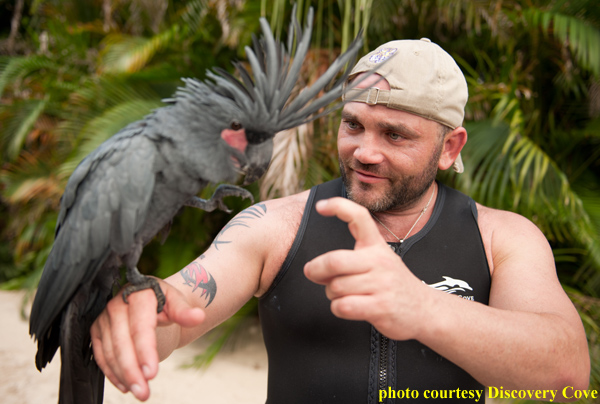 Survivor winner Natalie White (Survivor Samoa) with Dexter.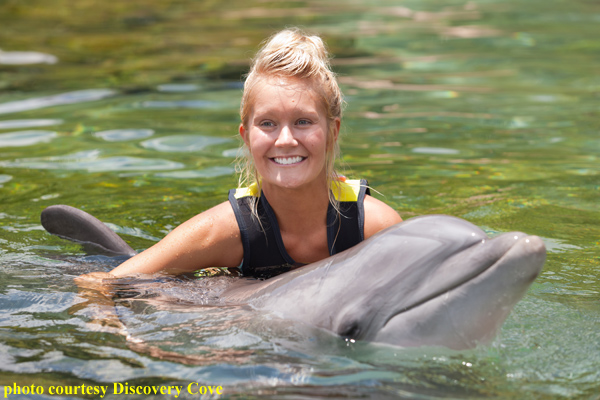 Amazing Race Winner Jordan Pious races Discovery Cove's tortoise, Mor.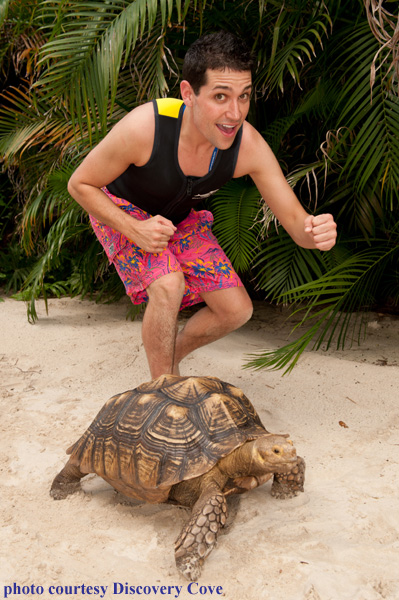 Category: Sea World