I've noticed lately that a lot of people don't seem to do much planning or research when they visit the great attractions here in Central Florida.  To remedy this, I thought I would do a series of blogs about the different theme parks and attractions at Walt Disney World, Universal Orlando, and Sea World for those guests visiting for the first time. If you are a seasoned veteran, hopefully you will learn something new also! Read on to learn a little more about one of Disney's water parks, Blizzard Beach.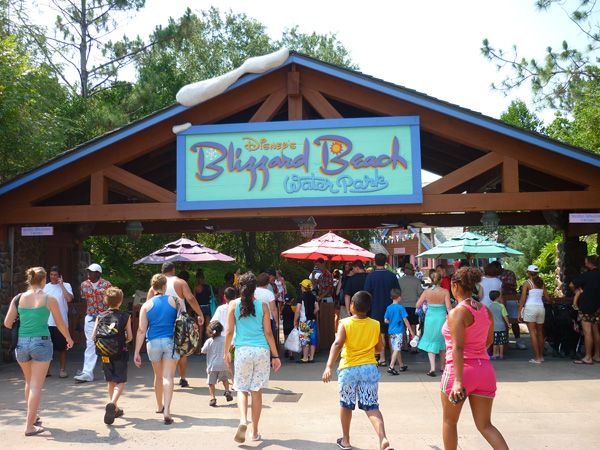 Every Disney attraction has a "story" that explains the theming of an attraction.  Blizzard Beach was created when a freak snow storm happened only on the western edge of Walt Disney World.  Very quickly Disney decided to put up a ski resort. Before the first skier could experience the snow, it had turned into slush. The water that melted gave them the idea to turn it into a water park.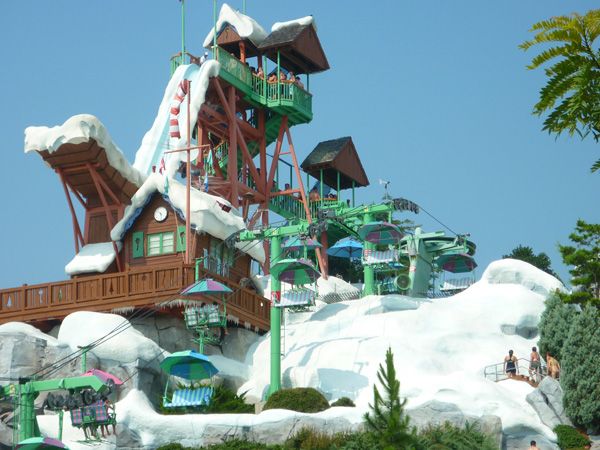 Blizzard Beach is easy to reach by car or by Disney resort transportation. I would plan on at least an hour to reach Blizzard Beach if using Disney transportation.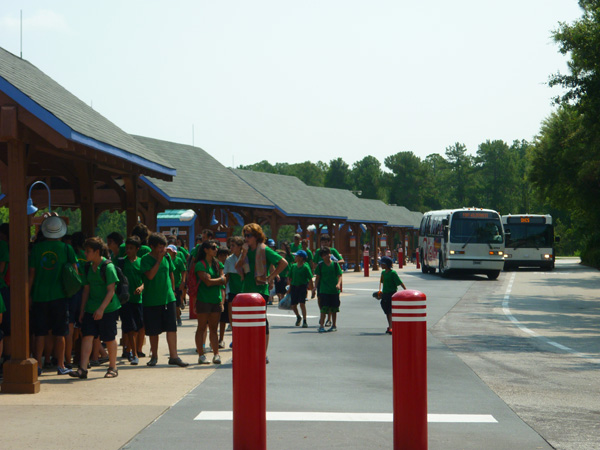 The first thing I noticed was the line at the ticket window to purchase tickets.  They do have several ticket machines to the right of the line that were not being by guests. You might want to check them before waiting in the line. It is even better if you can purchase your tickets ahead of time, that way you don't have to wait in the hot sun to enter the park.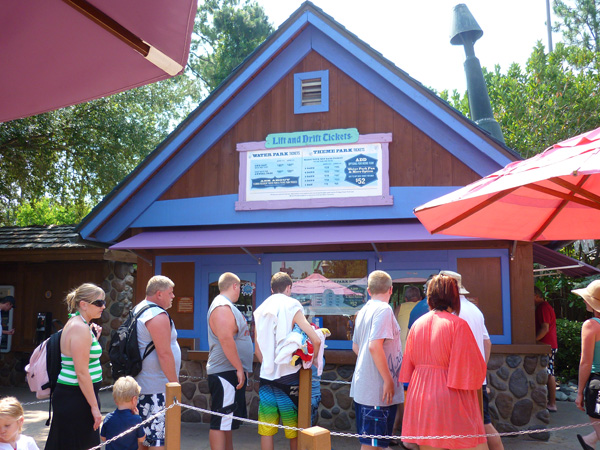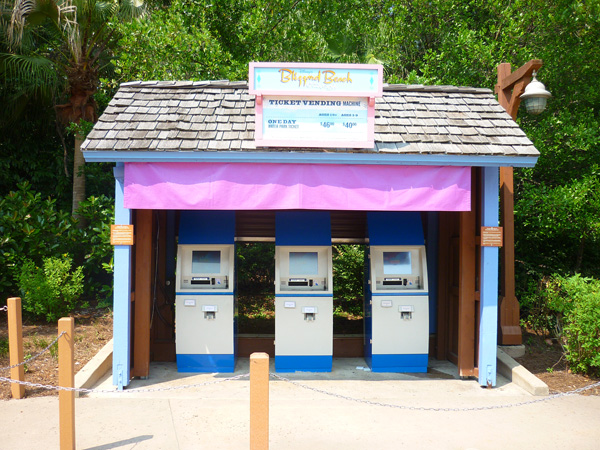 On the left after the turnstiles is a stand to purchase an unlimited drink mug for the day.  They also offer just a day sticker if you already have a Disney water park mug. This is a great value, especially when you need to keep hydrated in the hot Florida sun.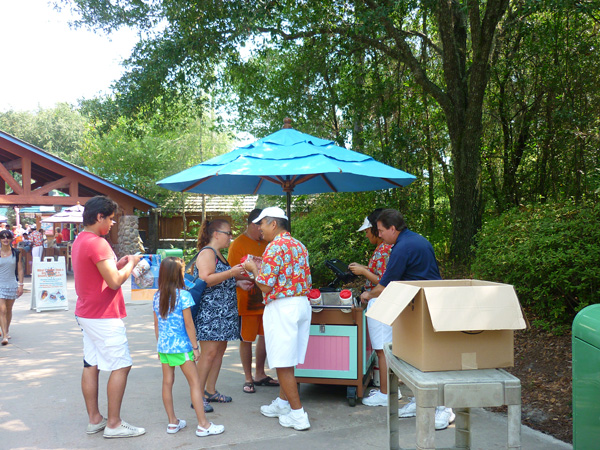 Disney does allow you to bring in your own food and drink.  You can bring in coolers, but you can't bring in a wagon. You are not allowed any glass containers or alcoholic beverages.  The container's size must be smaller than 24" length, 15" wide, and 18" in height to be allowed. This size will fit in the large lockers for rent.
If you don't feel like taking your own towels, there is a towel rental station at Blizzard Beach.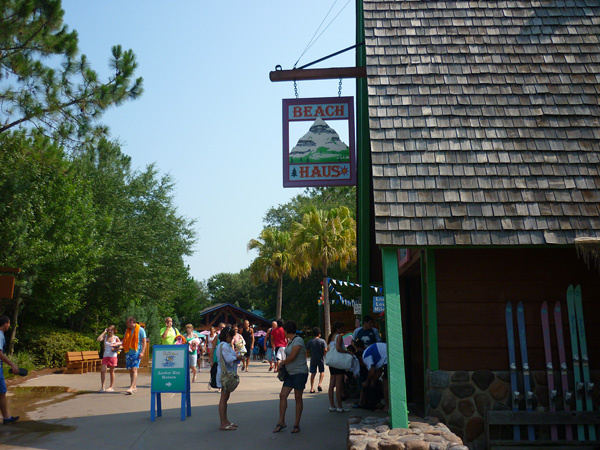 Blizzard Beach is perfect if you are looking for a shady spot. They also offer a number of Polar Patios for an additional charge. They book quickly on hot days.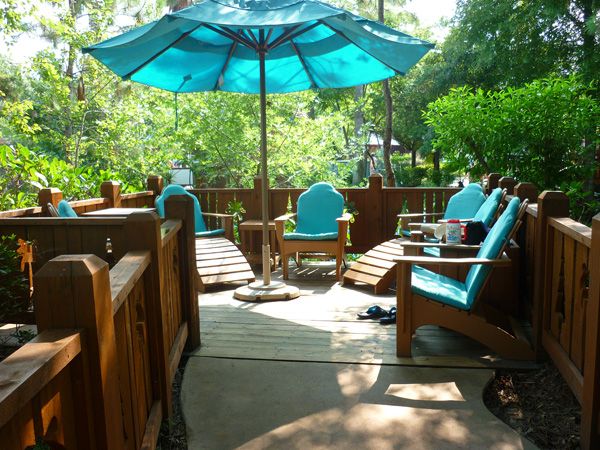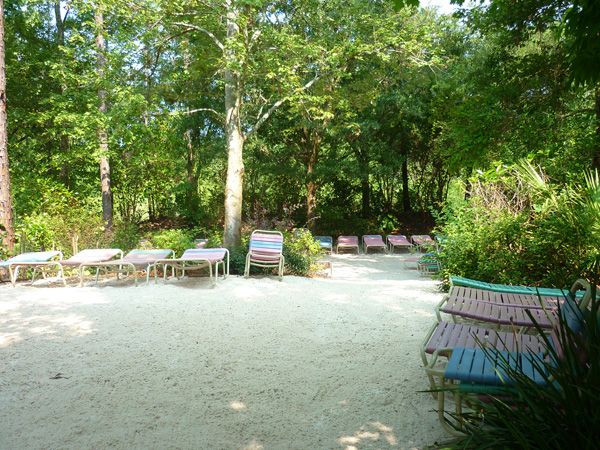 If you are looking for a place to eat, the Lottawatta Lodge offers a great selection. There is also a mini donut stand near the Lodge.  It's a tradition for many to indulge in these delicious donuts. If you should need First Aid it is located next to the Lodge.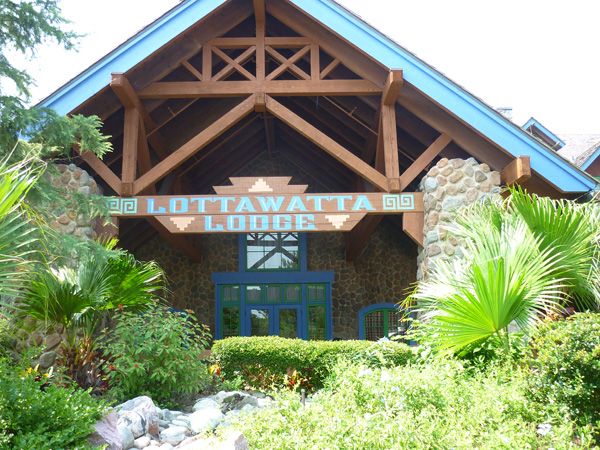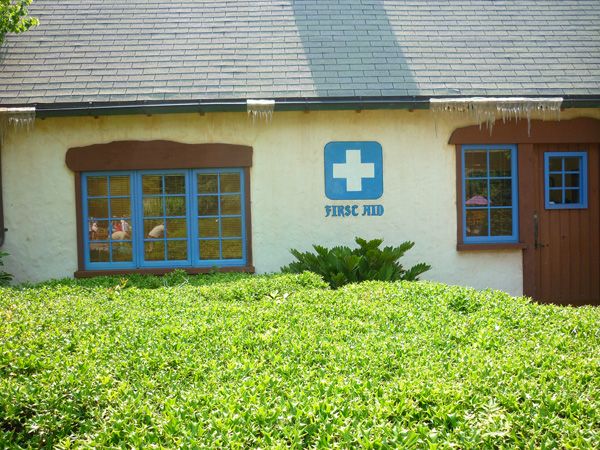 If your plans include Walt Disney World this summer, I hope that you decide to visit Blizzard Beach. With a little advance knowledge you will be floating around the lazy river before you know it.  Be sure to pick up a park map on your way in.  You will have a great time!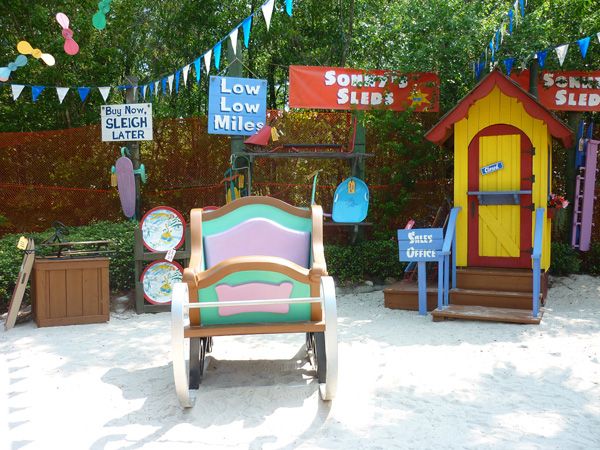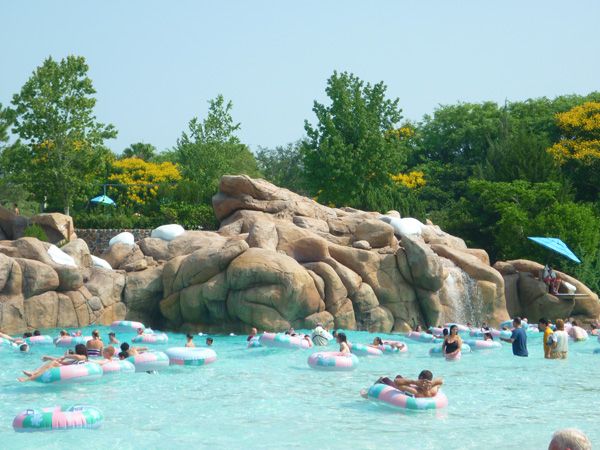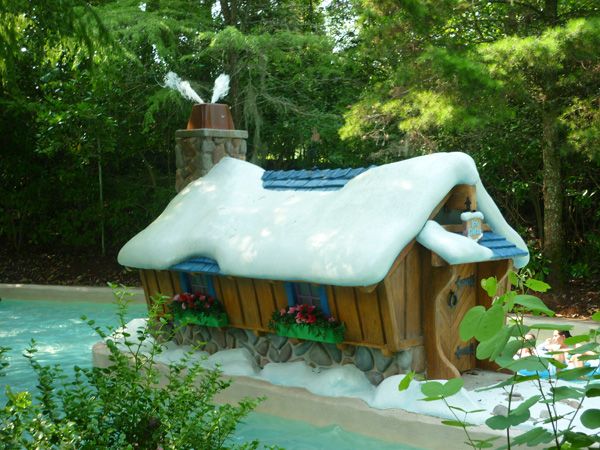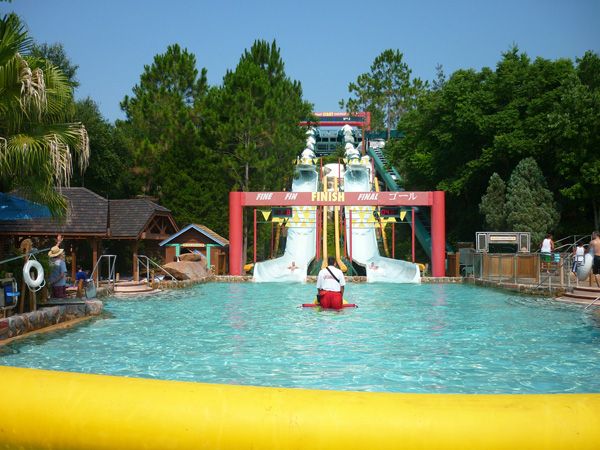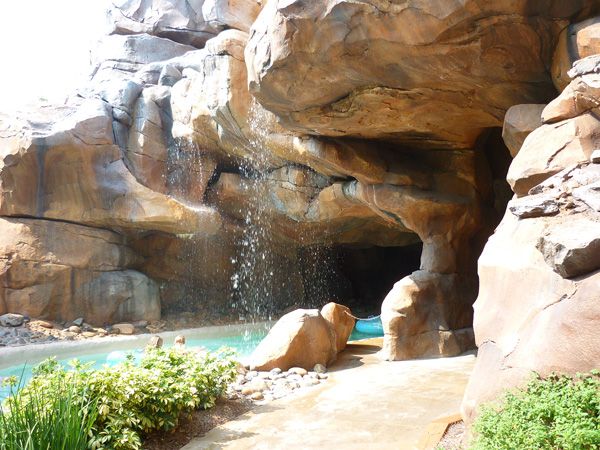 Category: Disney World