You conquered a roaring Yeti, flying elephants, and spitting camels.  You met a 6-foot mouse, bedazzled princesses, and a bear named Pooh.  You splashed each other in the resort pool, sped down waterslides, and maybe even rode on a water mouse.  So what's left to do?  Maybe you forgot Central Florida's other theme.  Of course Orlando is famous for theme parks, but one of the most popular "themes" among tourists is shopping.  Within the perimeter of the seven theme parks of Walt Disney World, Universal Orlando, and SeaWorld are 12 shopping malls and outlet centers.  Karen Fluharty, Senior Vice President for Prime Outlets Orlando described what they have to offer the area tourist.  I've stopped at the Prime Outlets many times on a trip to Orlando – usually to see what's on sale at the Disney Character Warehouse or Crocs outlet.  Continue after the break for more of my conversation about "the shopping theme park" with Prime Outlet's Karen Fluharty.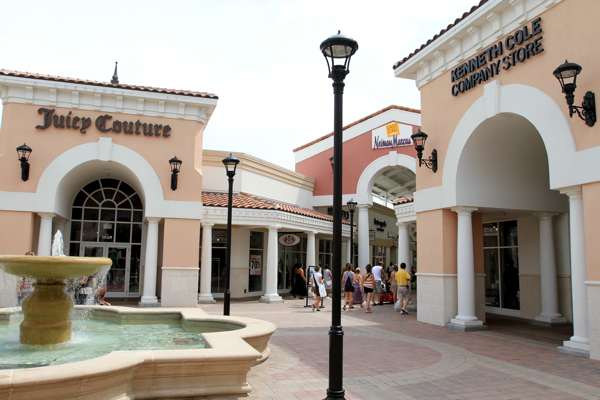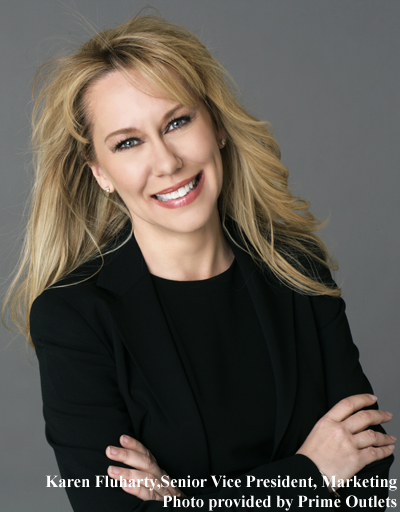 "We are dedicated to creating an unparalleled shopping experience for both U.S. shoppers and those visiting from abroad", said Fluharty.  In order to create that environment, Prime Outlets took the contemporary aspects of a high end shopping center: beautiful architecture, covered walkways, a family friendly environment, combined it with unique brands, and incorporated them into an outlet mall.  When my family visited the center, we were always struck by the fountains, tiles, and walkways – the feel is akin to an upscale shopping mall instead of a discount outlet center.  Prime Outlets invested $300 million dollars into the property before it opened to the public in May 2008.  The center currently contains 170 stores including 25 new merchants that opened since spring of 2009.  According to Fluharty, the stores typically have a savings of 25-65% everyday.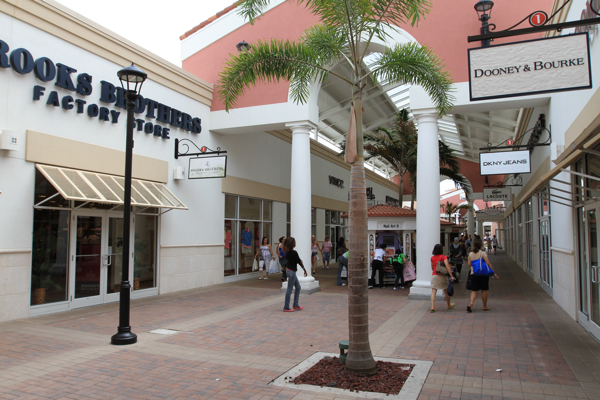 For those families who have traveled to Orlando many times and experienced all the theme parks, they often look for alternative activities.  Our family would often take a half day to shop at the center because we had extra time on vacation that we did not typically have at home.  We also found a different mix of stores at Prime Outlets that we did not see back home.  Fluharty said they try for a mix of brands across the entire spectrum so there is something that appeals to everyone's tastes, and she commented "There are brands you don't find at other outlet centers such as: Thomas Pink, Ed Hardy, Calypso St. Bart, Crocs, Facconable, Hershey's, Kipling, the only Neiman Marcus Last Call location in the area, and one of only 2 Victoria's Secret outlets in the world."  [Note: I cannot personally speak to the discounts in the Victoria's Secret outlet as I have not wandered into that attraction… I mean, store.]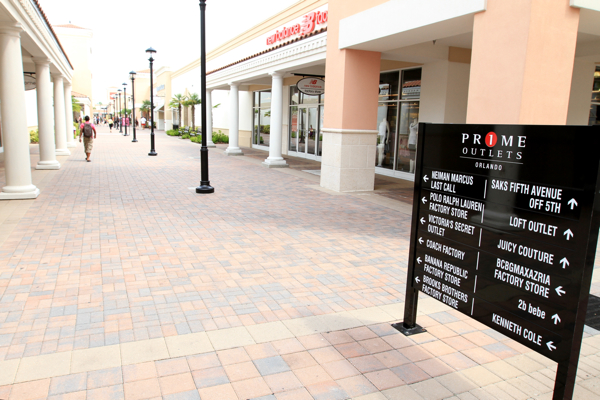 Something I did not know from our casual stops to the center is that there are a number of special events at Prime Outlets over the course of the year.  Most of these events are special sales that coincide with the major holidays including President's Day, Memorial Day, 4th of July, and Labor Day.  However, the largest event is a midnight madness sale on "Black Friday" (the Friday after Thanksgiving).  Stores open at midnight, and customers are encouraged to shop in their PJ's at the pajama jam.  I don't know – are pajamas really all that different than what the 20-something crowd typically wears anyhow?  Nevermind, that's for another article.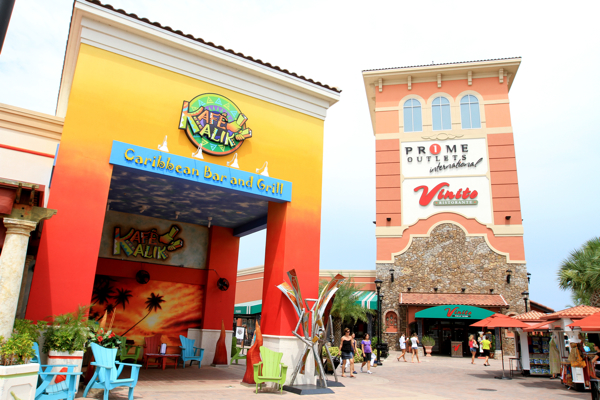 If one wanted to make a day of shopping, there is a day spa on the property, two sit down restaurants (Kafe Kalik: Caribbean Bar and Grill and Vinito Ristorante), and a food court anchored by DIS Unplugged Podcast favorite Five Guys: Famous Burgers and Fries.  I have not personally tried either of the two sit down restaurants, but if any of our readers have dined at either one of them, please comment below.  Fluharty noted the spa and dining establishments make for a stronger, well-rounded shopping experience.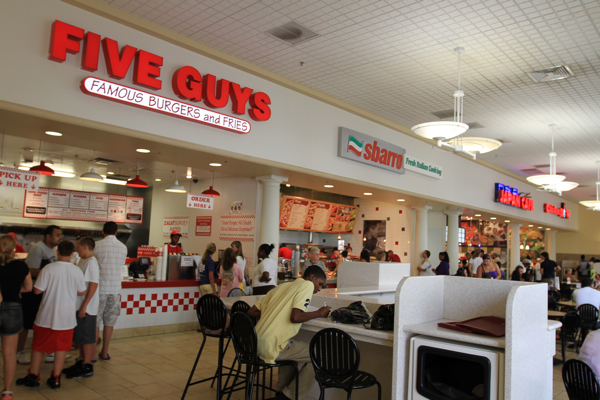 While it's true there's more to Prime Outlets Orlando than the Disney Outlet, I'm sure our family will continue to go back to find deals on theme park merchandise.  The Disney Character Warehouse is a great place to pick up a t-shirt or sweatshirt for 70% off if you do not mind having last year's date on it (maybe you neglected to purchase it on your last trip).  I have come down for a number of Disney running races year after year, and I can often find last year's race shirt marked way, way down.  Items from the previous year's special events such as the Epcot's Flower and Garden Festival or the International Food and Wine Festival can often be found at the store too.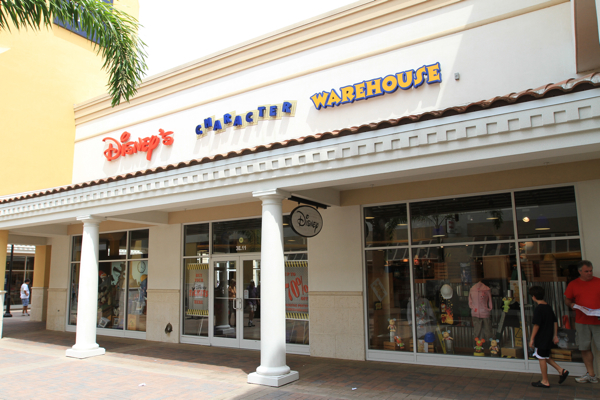 Great deals on Disney holiday items such as Halloween or Christmas (and their associated holiday parties) can be had out of season as well.  Therefore, your summer vacation can be a very good time to pick up that Christmas ornament you could not bring yourself to buy at last year's Mickey's Very Merry Christmas Party.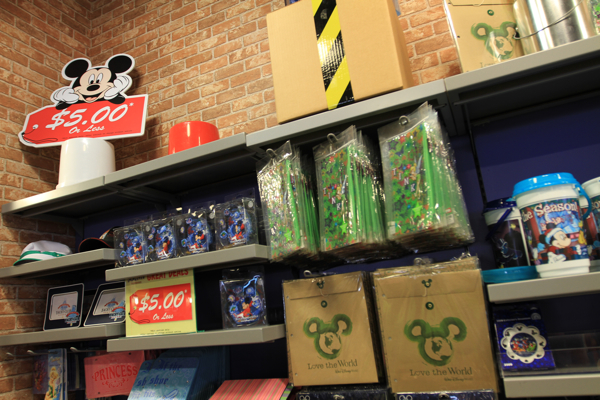 So what do you think?  Do you take time out of your vacation to do a little shopping or bargain hunting?  Or do you consider shopping part of your vacation instead of taking time away from it?  Let us know what you think and log in with your DISboards username and password in order to leave a comment below.
Photos by Corey Martin
Category: Disney World