The Taste of Africa Street Party started today at Disney's Animal Kingdom. The Street party will run from July 9 to July 24, 2010.  The party starts right after Mickey's Jammin' Jungle Parade and runs until park close, even on Extra Magic Hours evenings.  All of the fun is in Harambe Village.
I was looking forward to this event, but wasn't sure what to expect. I used to live in Africa and always feel so comfortable when I am in the Africa area of Animal Kingdom. We watched Mickey's Jammin' Jungle parade (starts at 3:45 pm daily). After the parade we headed over to ride the Kilimanjaro Safari. By the time we were done with the Safari, the party was in full swing!
We enjoyed the music group and singer playing in front of Tusker House. They had DJ Khalifa on top of one of the buildings in the Mombasa Marketplace.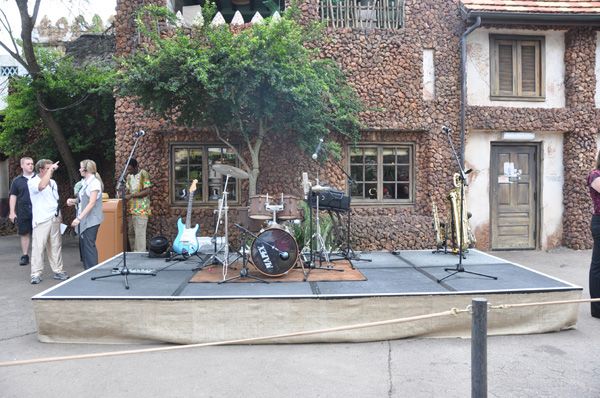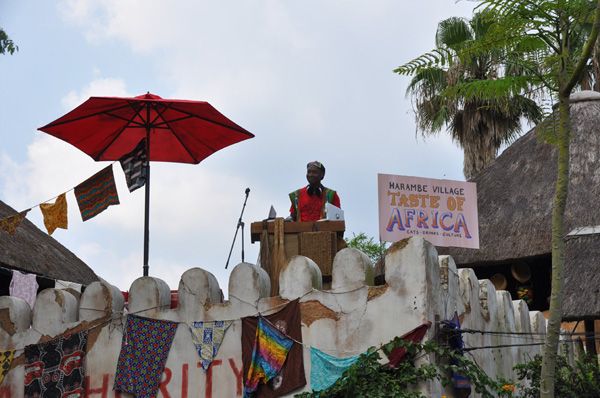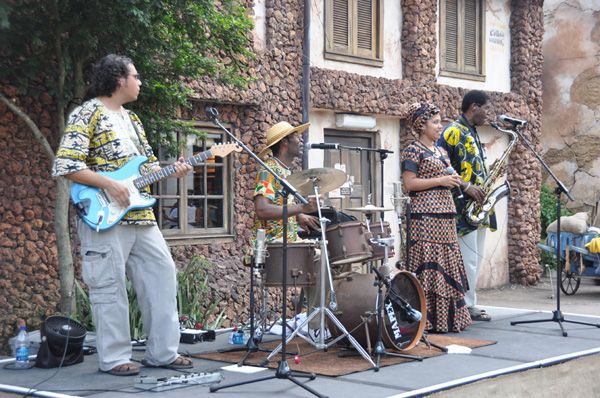 They had a working display of how to juice sugar cane. Lots of people came up and tried to juice it but quickly found they needed muscles to make it work.
In the Tamu Tamu courtyard there was a Beer and Wine Walk.  The cost for four samples of beer or wine for adults was $9.00 and children had the option of juices for $4.  You are given a brochure that the Cast Member stamps when you get a sample. There are wines available from the Cape Town, Stellenbosch, and Paarl area of Africa. The beer samples were from Morocco, Kenya, and Ethiopia.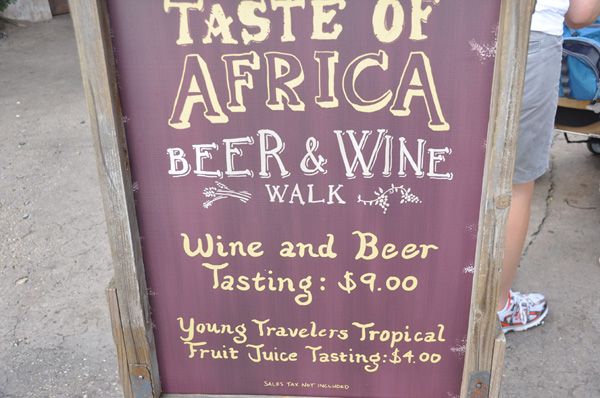 Cape Town offered Sebeka Sauvignon Blanc, Porcupine Ridge Merlot, Red Wolftrap Blend, Man and Vintners Chenin Blanc. Stellenbosch offered Man Vintners Pinotage, Neil Ellis Sincerely Sauvignon Blanc,  Man Vintners Shiraz, and Neil Ellis Chardonnay. The Paarl region featured Fairview Viognier, Fairview Pinotage, Goats Do Roam White Blend, and Glen Carlou Classique. You can order many of the wines from Vineyard Brands to enjoy at home.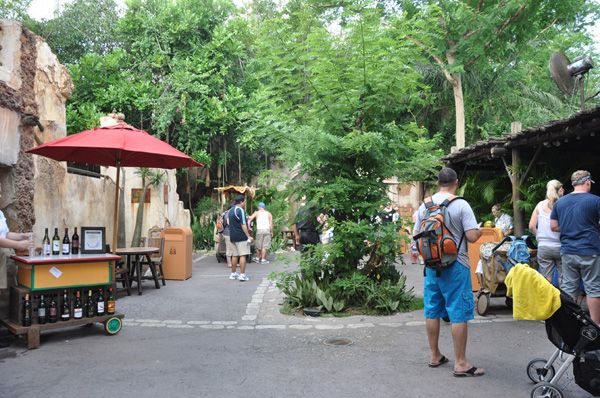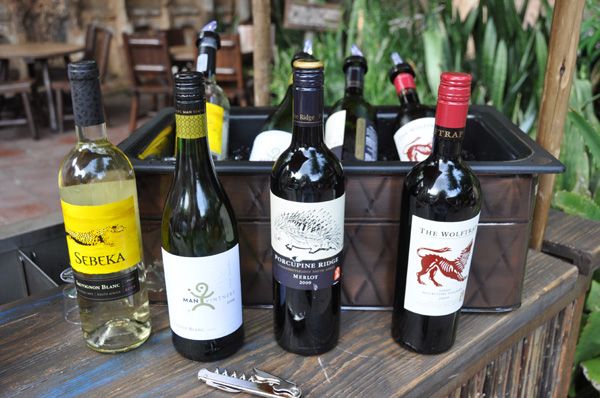 I was excited to try the beer from Ethiopia since that is where I used to live.  The beer table featured St George Pale Lager from Ethiopia, Bedele Pilsner from Ethiopia, Tusker Lager from Kenya, and Casa Lager from Morocco.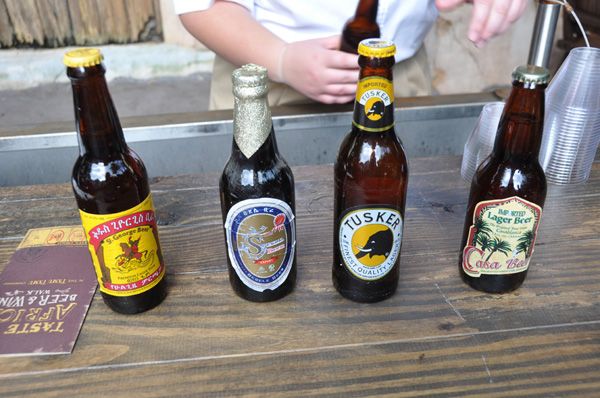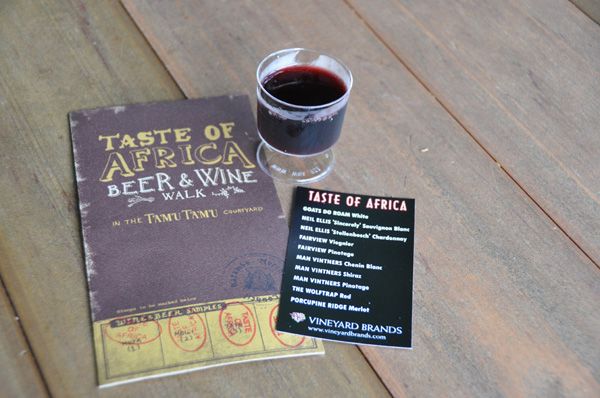 I totally enjoyed my wine and beer and didn't find the price bad at all for the offerings.  The cast members were eager to explain about the different wines and beers. The juice offerings for children are not your traditional juices from an "American" supermarket. My daughter didn't care for several of them.
We watched a cast member demonstrate how to create our own samoas.  They did have them for sale at Tamu Kibanda.  They had a great Avocado Shrimp Salad and Samosas with Mango Chutney. We also enjoyed the Flatbread with dips at Tamu Tamu.  We didn't get the chance to try the offerings at the Kusafiri Bakery. We'll go back soon to try those items!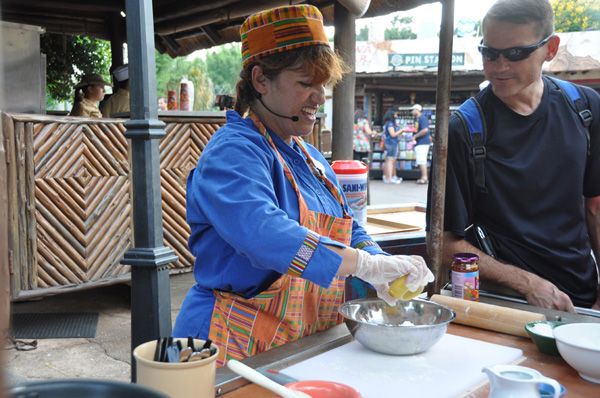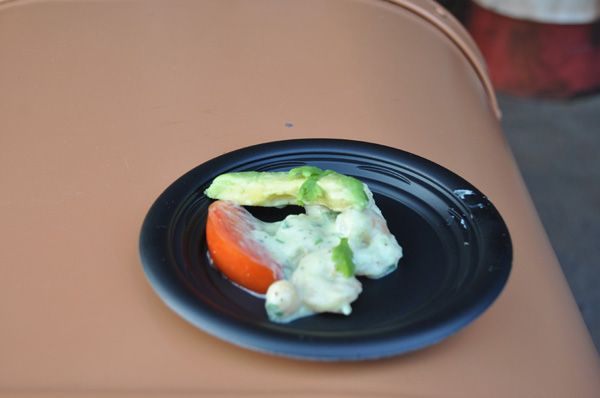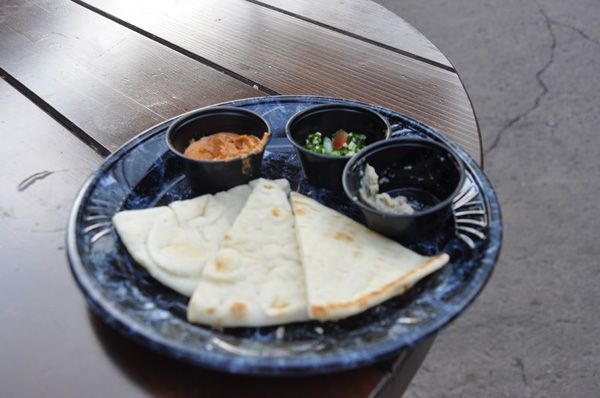 I think this event will be very popular.  I hope they keep it around longer than the scheduled dates. We found it a great way to spend the evening at Animal Kingdom.
Category: Disney World