Disney's official fan community, D23, will hold its fall event at the Disneyland Resort September 24-25th in Anaheim, CA.  Instead of the full scale D23 Expo held in September 2009, a slimmed down "Destination D" event will be offered to highlight the history of the 55th Anniversary of the original Disney theme park.  To cap off Destination D, D23 just announced it will offer the first "Great Disney Scavenger Hunt" on Sunday, September 26.  Continue after the break for details.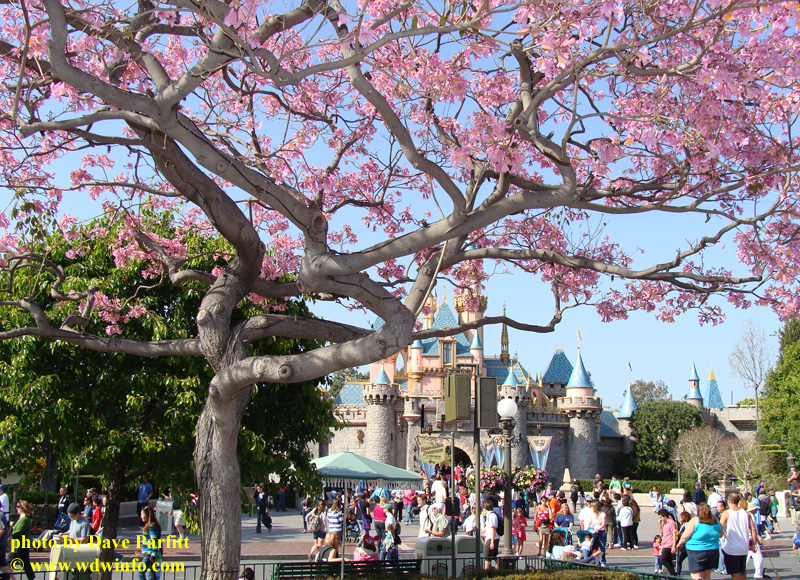 The scavenger hunt will be an all day event encompassing the entire resort from "Downtown Disney to the Disneyland Hotel, from the Matterhorn to Midway Mania" and everything in between.  Competitors will work in teams of up to 4 people.  The Great Disney Scavenger Hunt will begin at 8:45 am at the Disneyland Hotel, and teams will have 5 hours to find all the clues scattered between the resort hotels, Downtown Disney, Disney California Adventure, and Disneyland.  [Note: theme park admission will be required for the hunt, but is not included with the registration entry fee.]  Registration opens on Monday, July 12 and is $50 for a team of D23 members and $75 for non D23 members, and you can book online at the D23 website.  Contestants may book for a team of two to four people – no solo teams permitted.  The person who registers for the Scavenger Hunt will be designated the Team Leader, and only the person who registers needs to be a D23 Member in order to utilize the D23 Member rate.  There will be prizes for the top 10 teams including items from Walt Disney Studios Home Entertainment, the Walt Disney Collectors' Society, Disney Publishing, Walt Disney Records and more.

The Scavenger Hunt is a separate event during the Destination D: Disneyland '55 weekend, and separate admission for both events is required.  Tickets for Destination D cost $125 per D23 member or $165 for admission to both Destination D and one registration for a Scavenger Hunt team.  The two days of Destination D will be filled with panels, presentations, and guest speakers.  Some highlights announced for the weekend include:
Friday, September 24
Imagineering the Magic of Disney
Disney Legend Marty Sklar hosts a panel of Imagineering Legends and current Imagineers.  Bob Gurr (one of our special guests on the DIS Unplugged Podcast Cruise 2.0), Blaine Gibson, Dave Durham, Kathy Mangum, Kevin Rafferty and other Imagineers will share their memories and favorite moments about creating iconic attractions for the theme parks.
E-Ticket: Music from the Disney Parks
As part of the Disney Legends Celebration, D23 Members can attend a concert of music from the past and present of Disneyland Resort.  Highlighting the concert will be Disney Legend Richard Sherman, who — along with his brother Robert — has contributed a multitude of songs to the Disney parks legacy, including "it's a small world," "The Tiki, Tiki, Tiki Room, "There's a Great Big Beautiful Tomorrow" and many more. Performing will be a host of special guests, including John Tartaglia (Avenue Q, Johnny and the Sprites), Ana Ortiz (Ugly Betty), Wilson Cruz (Rent, My So-Called Life), members of the Disney Employee Choir and many more.
Mickey Mouse Club 55th Anniversary
Join original Mouseketeers including Sharon Baird, Doreen Tracey, Bobby Burgess, Karen Pendleton, Sherry Van Meter (Alberoni), Tommy Cole, Cubby O'Brien and Mary Geoff (Espinosa) for a magical walk down memory lane as they recall their favorite behind-the-scenes stories from the classic Disneyland attraction Mickey Mouse Club Circus.
Saturday, September 25
Disneyland: The Way We Were
Join Disney Chief Archivist Dave Smith in exploring vintage images of Disneyland: first some rare color photographs taken during the park's construction, then a look at some gone-but-not-forgotten attractions, shops and restaurants. Throughout this presentation, Dave will reminisce about early visits to Disneyland, taking the audience back to some classic moments in the park's rich history.
The Wonderful World of Vintage Disneyland — In Color!
Media Preservationist Ed Hobelman and Imagineer Tony Baxter share a trove of archival treasures and screen rarely seen color footage of Disneyland from the 1950s and 1960s.
These are just some of the presentations announced at the Destination D event.  Check out the D23 website for full details of Destination D: Disneyland '55.  Tickets to both Destination D: Disneyland '55 and the Great Disney Scavenger Hunt will be available separately beginning at 10:00 am Monday, July 12.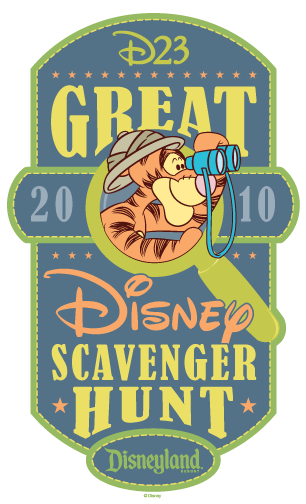 Category: Disneyland