Captain EO, starring the late Michael Jackson opens July 2, 2010 at Epcot in Walt Disney World.  I was able to attend a Walt Disney World Annual Passholder preview today. They didn't allow photos inside the attraction because it was a preview.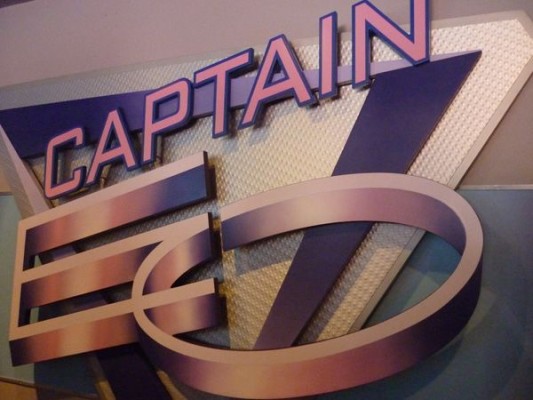 The 3 D music video was in Epcot from 1986- 1994.  That was before my time visiting at Walt Disney World so I was excited to see what all the fuss was about. The video is shown in the Honey I Shrunk the Audience building.  They have changed the carpeting and removed all the references to the former attraction.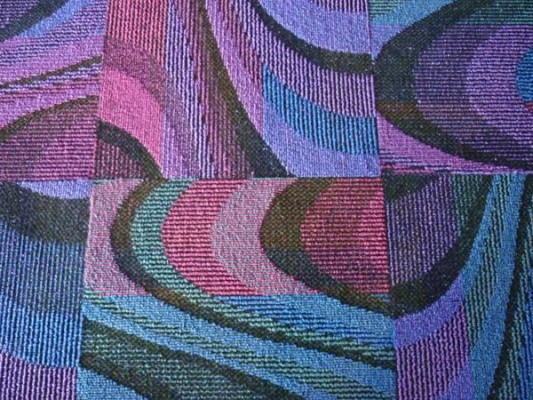 The pre-show takes you backstage with scenes from the making of the video.  You see a young George Lucas, and the director of the video, Francis Ford Coppola. I had heard the comments that this video is so 80's but I didn't find it that way at all.  I also found it a refreshing change from "Honey I Shrunk the Audience".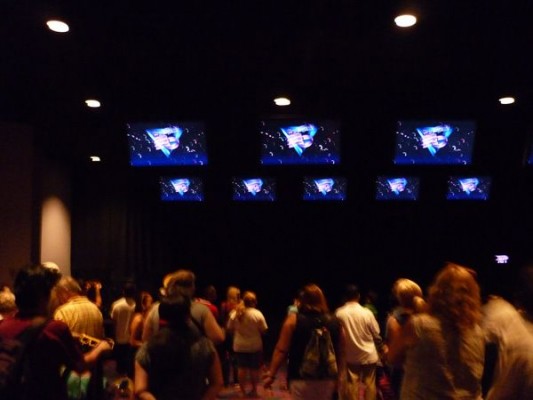 I had seen parts of the video but I didn't see what all the fuss was about.  Seeing it in the theater with 3 D glasses made all the difference in the world.  They are able to use some of the effects from Honey I Shrunk the Audience while you are seated.
I am lucky enough to get to many previews at Walt Disney World.  My goose bump indicator went off today while watching the video. They have a hit with this video!  I couldn't help but think about what a great performer Michael Jackson was.  It is a shame that his life ended so soon.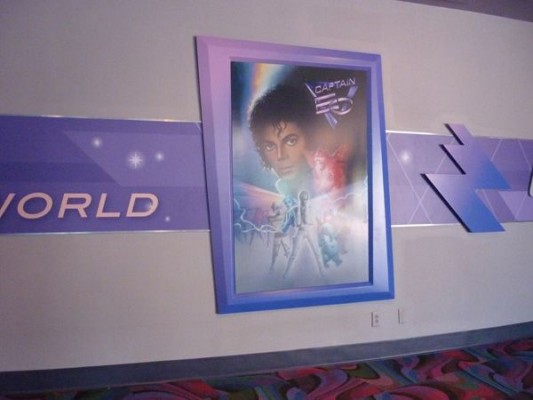 If you are visiting Walt Disney World during this limited run of Captain EO be sure to allow time in your park touring to see this video. Of course Disney was thoughtful enough to put a merchandise cart outside the attraction.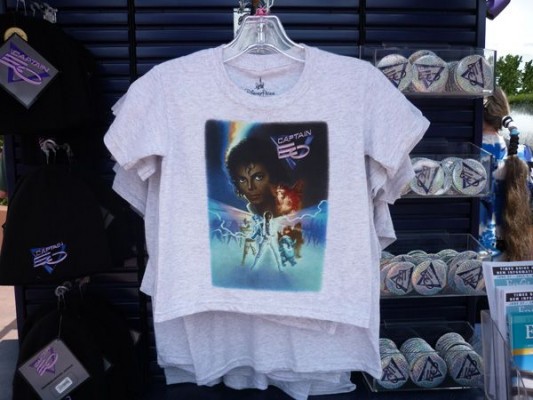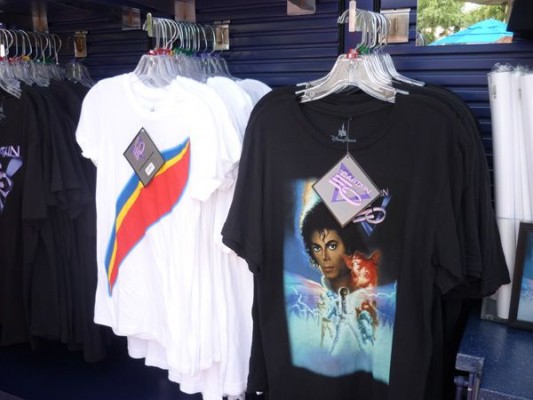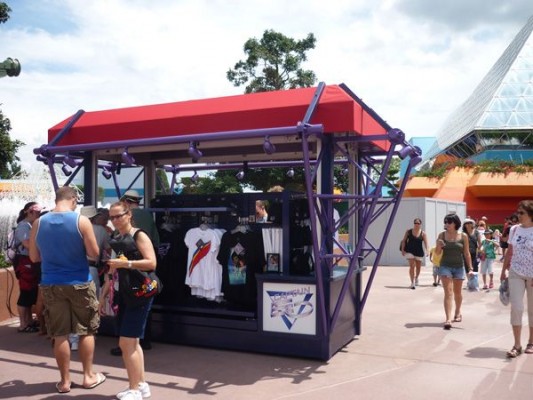 Remember …we are here to change the world!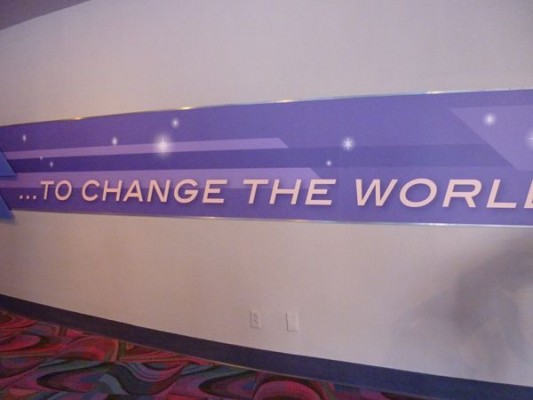 Category: Disney World