Previously I wrote about a private party Disney Destinations hosted for the U.S. Travel Association's International Pow Wow.  Well, not to be outdone, Universal Orlando wanted its opportunity to impress the visiting travel industry delegates from around the world, and show them why their clients should come to Universal when they visit Orlando.  Continue reading after the break for details and photos of the party that included the first glimpses of the Wizarding World of Harry Potter and a special outdoor performance by Blue Man Group accompanied by electronic pop group Venus Hum.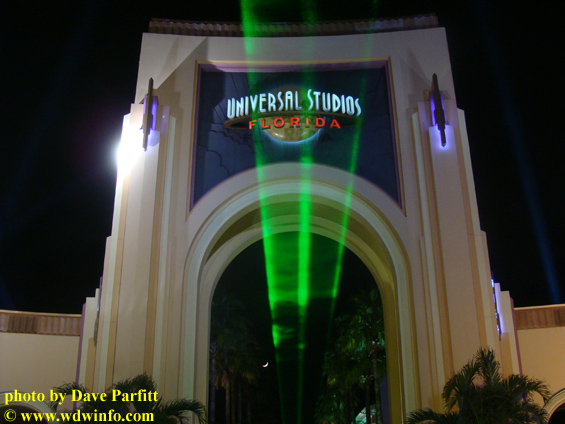 Both theme parks, Universal Studios and Islands of Adventure, were open for the travel delegates during this party.  I was eager to get to the party as soon as I could in order to take another look at the Wizarding World of Harry Potter.  We entered through Universal CityWalk, and loudspeakers blared welcomes to the delegates in many different languages.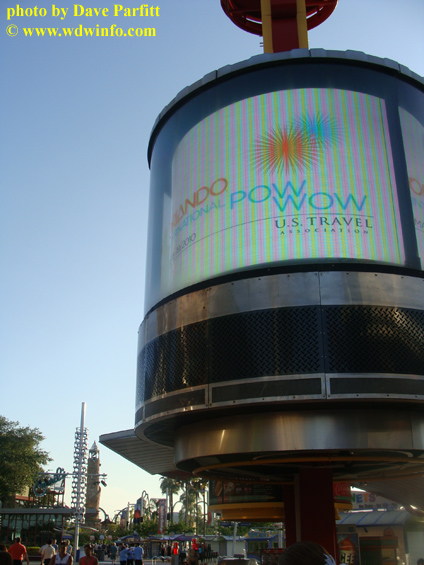 I queued up with the other early arrivals at the Islands of Adventure gate, and we waited for "rope drop" for the party to occur.  I snapped a couple of pictures while I waited.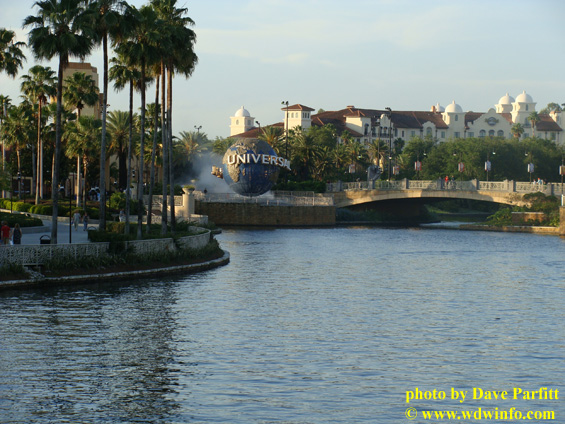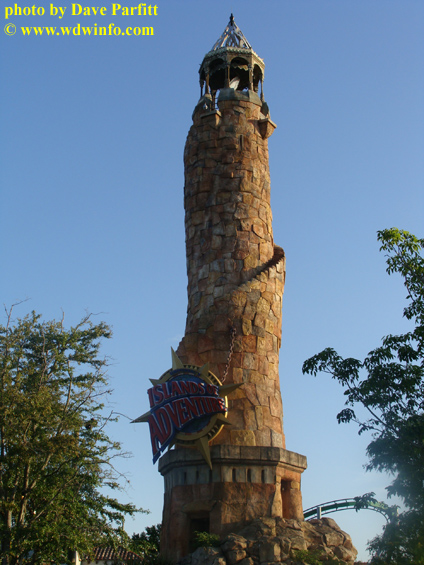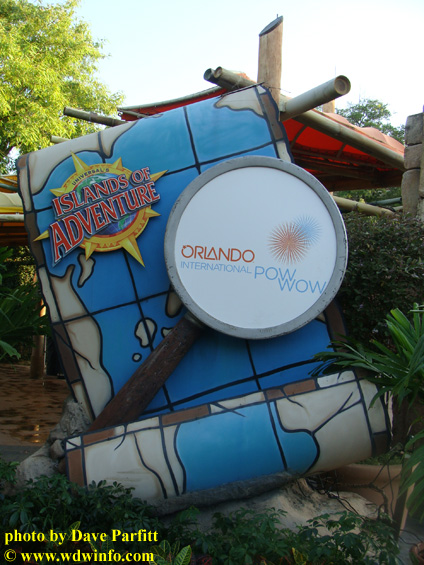 The gates opened, and we were welcomed onto the red carpet.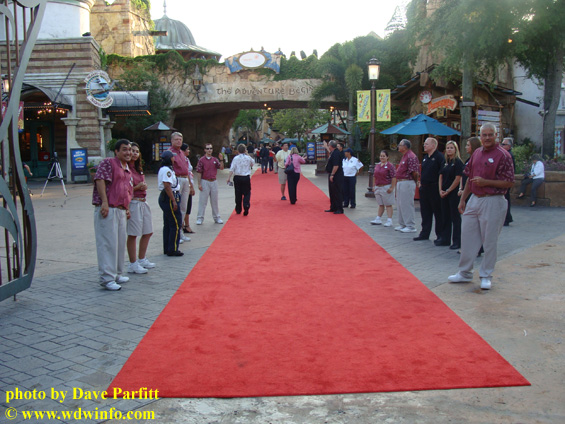 Festive music surrounded us.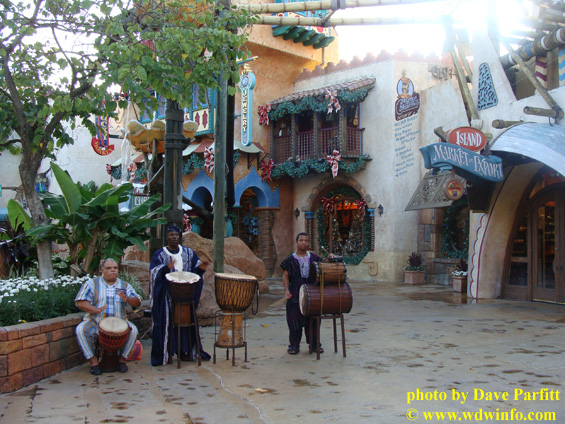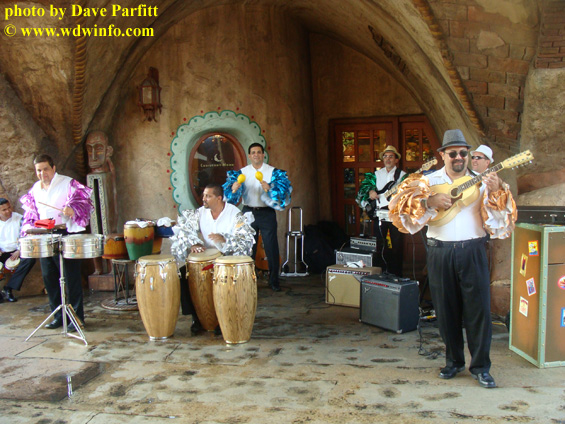 There were lots of 1930's style Adventurer characters out and about in the Port of Entry.  Hmmmm, maybe they should form a club and perform somewhere… might be popular… just sayin'.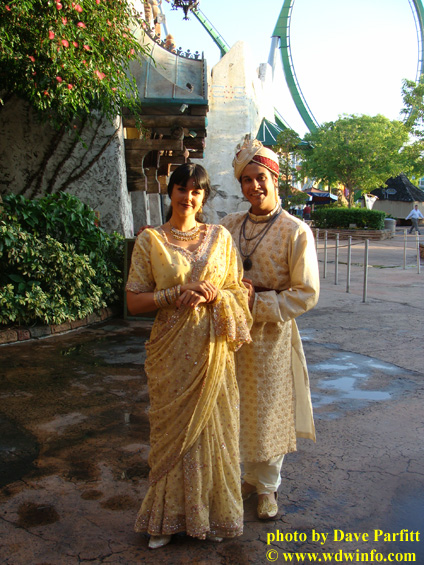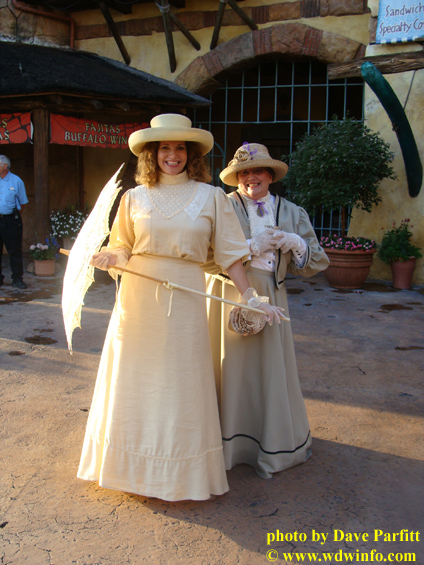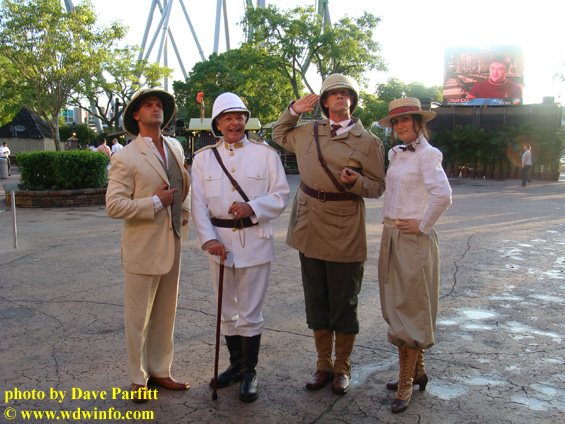 After passing through the Port of Entry, I wanted to make a beeline to Harry Potter – so I made a right to cut through Seuss Landing.  There were many Whos out and about populating Whoville.  Even a Who-band (but not The Who) was entertaining the crowd as they, uh, hustled by to get to Harry Potter.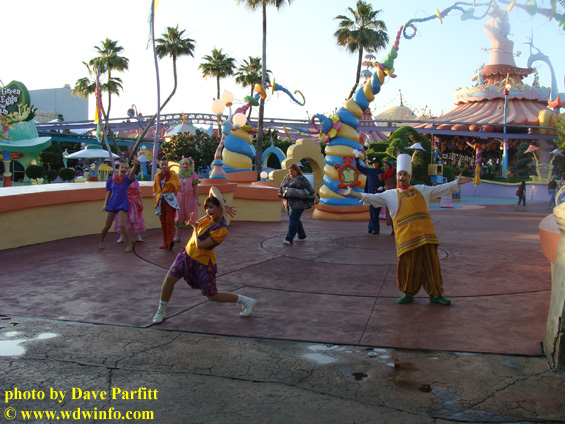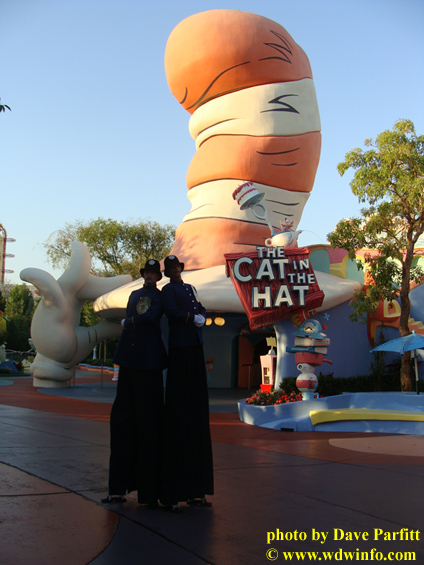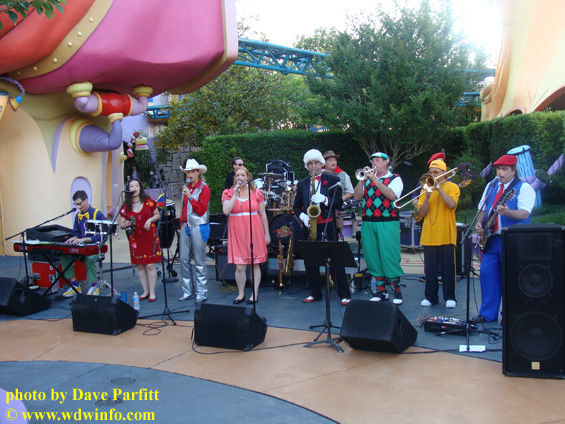 The food displays were themed, but the food was not quite as elaborate as Disney's evening Pow Wow party.  There were wings and burgers and fries.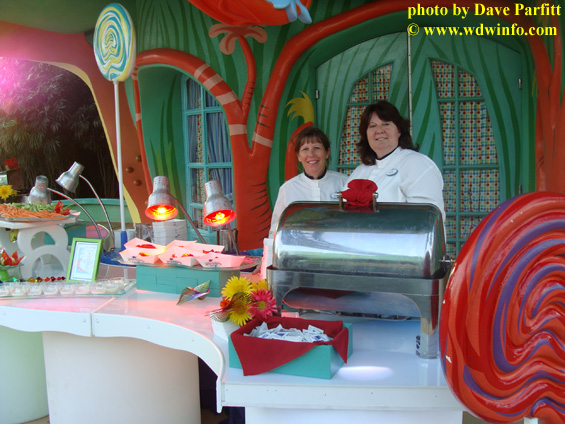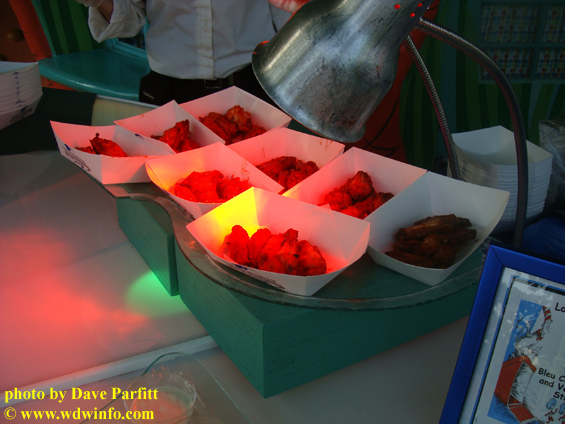 There were some very nice looking food displays set up outside of the Mythos restaurant including a iced seafood bar and fresh greens.  However, nobody (including myself) was stopping for any food.  Everyone had a single-minded focus to get to the Wizarding World of Harry Potter.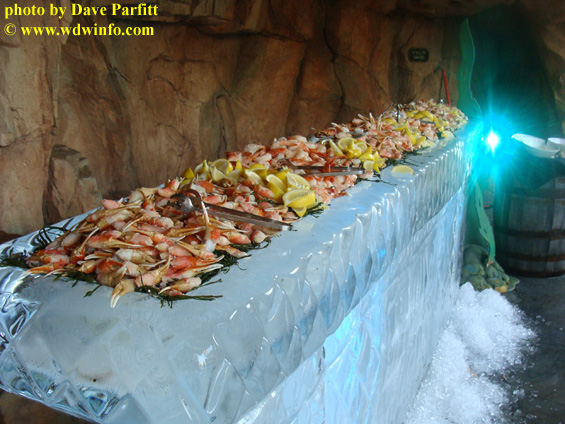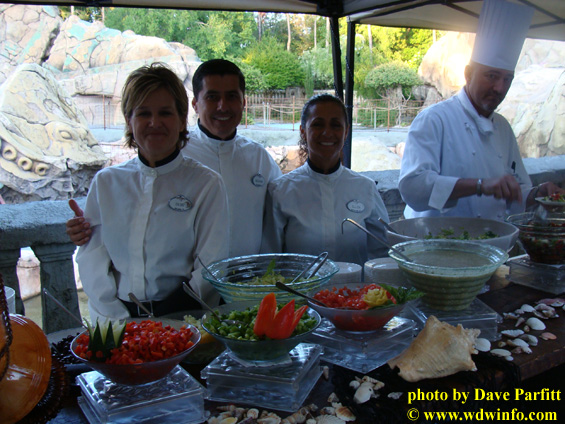 Many street performers were out in The Lost Continent, but, again, the masses were single-minded in their desire to get to Hogwarts Castle.  A dazed and glazed look fell across their eyes, and they would not look right or left to be diverted from their path.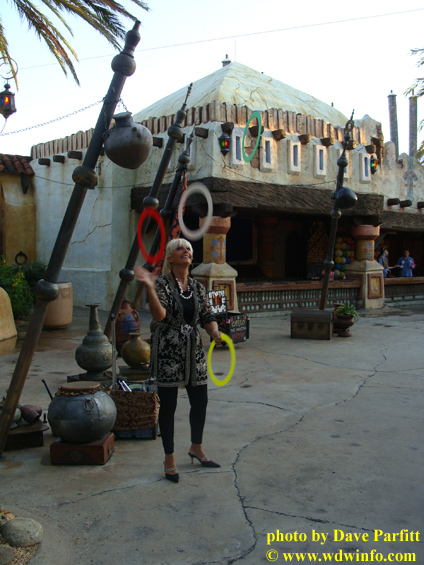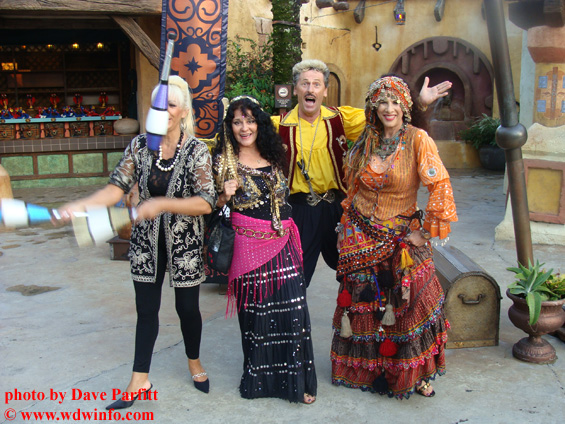 We finally made it to the Wizarding World of Harry Potter.  Mind you, we were one of the first groups allowed into this new land, and Universal was still not letting folks take pictures at that time.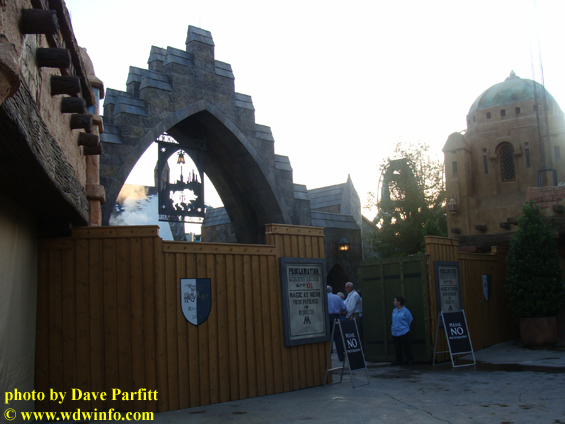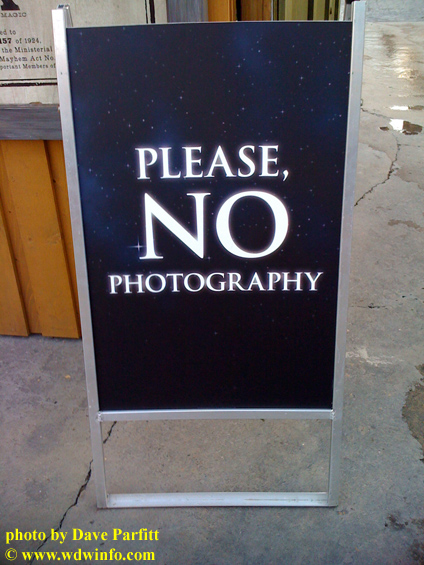 Since the party, there have been a number of soft-openings of the new land, pictures were posted in our photo gallery, and the Grand Opening officially occurred on June 18th.  Therefore, because the new land has been covered in great depth, I'm not going to talk more about it here.  However, I encourage you to take a look at the additional coverage on our site.  I spent approximately two hours in the Wizarding World before heading out to get something to eat.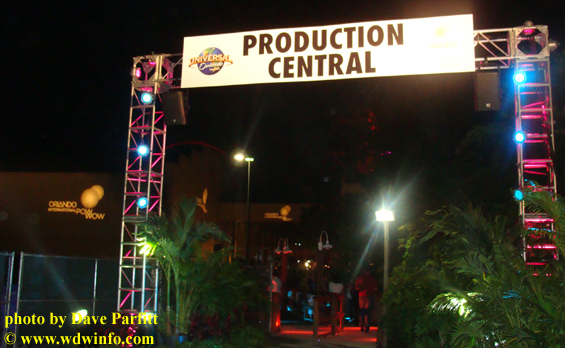 We were directed through a backstage area between Islands of Adventure and Universal Studios in order to get to the music plaza outdoor amphitheater located in front of the Hollywood Rip Ride Rockit roller coaster.  This was fun as Universal had all kinds of characters out for us to take pictures with as we walked through the area including: Marlyn Monroe, the Blues Brothers, Frankenstein and his bride, a film director and his crew filming on the "hot set", Scooby Doo and friends, Marty McFly and Doc Brown from "Back to the Future", Popeye and Olive Oyl, and Austin Powers and friends.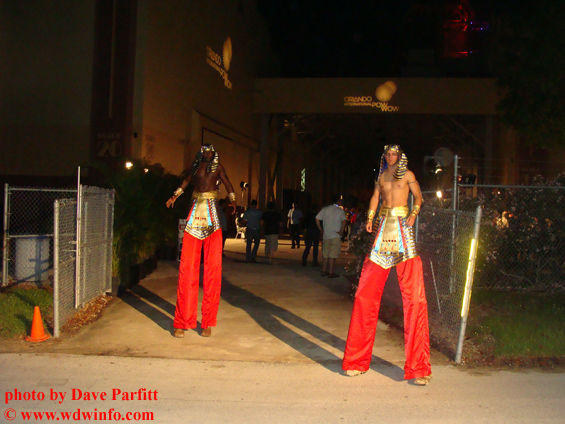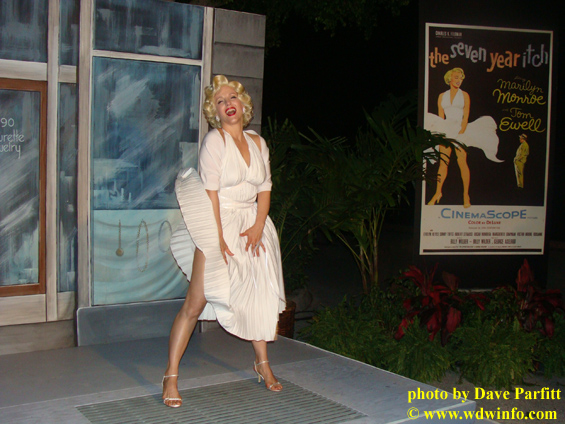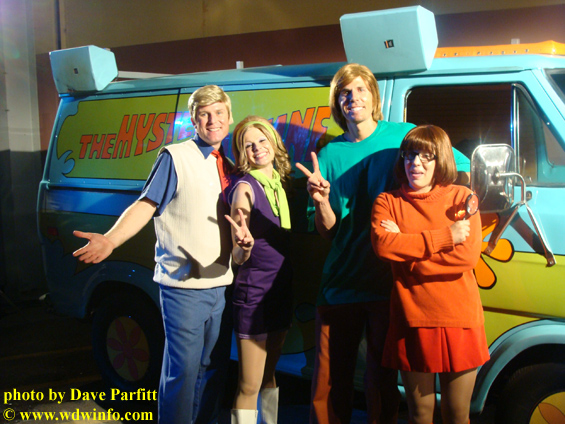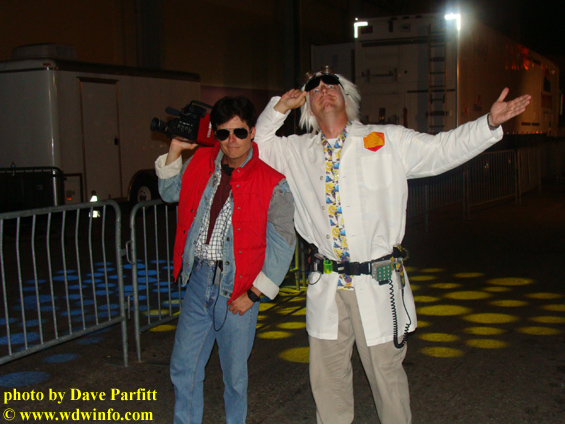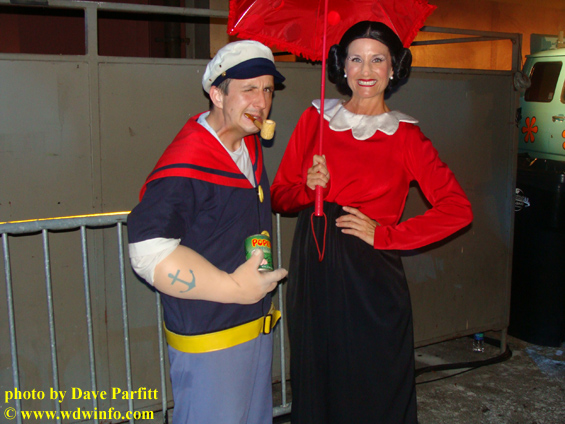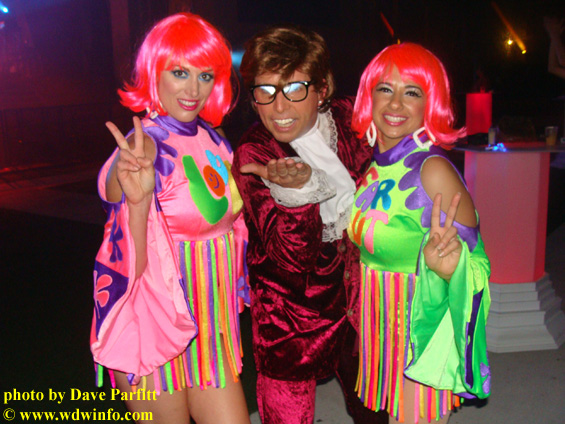 Once in the music plaza, an uber-lounge was set up with drinks, dancers, and desserts.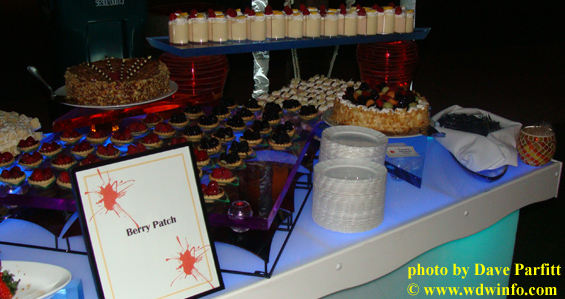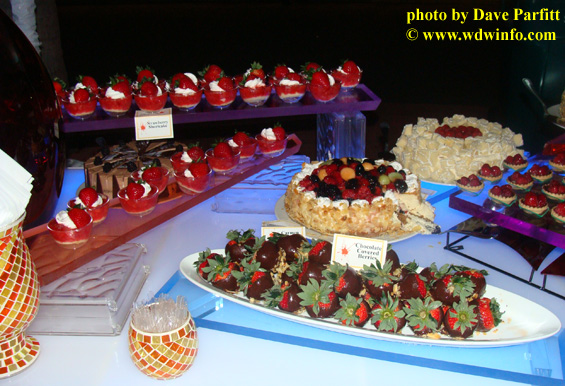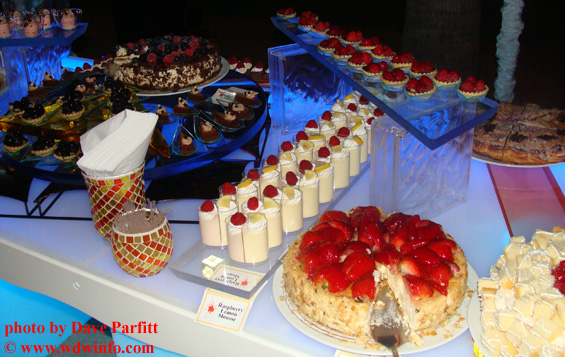 The dancers and atmosphere were decidedly non-"Disney", but I tell you, it was a blast!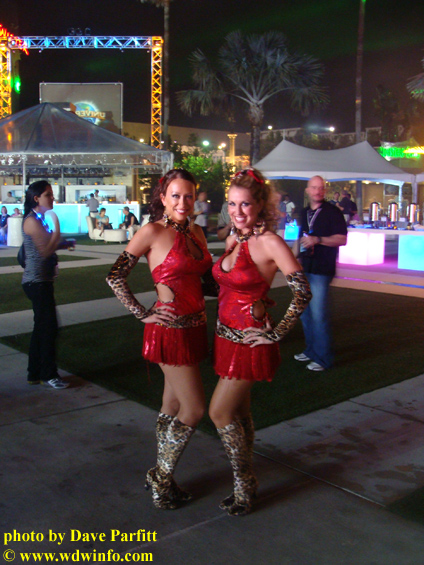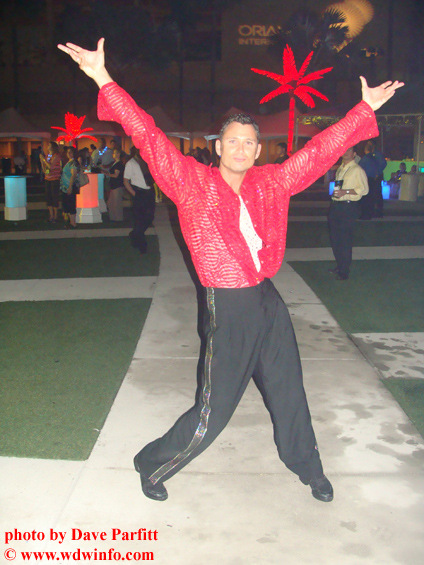 A DJ warmed up the crowd while we waited for Blue Man Group to perform on stage.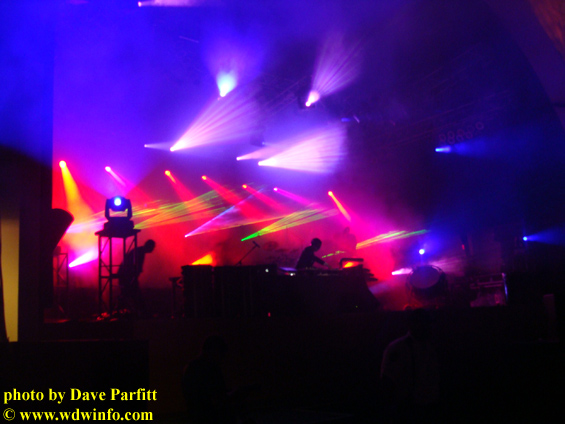 He spun a mix of music that ranged from Schroeder's version of Beethoven on his toy piano to Danny Elfman's Overture/Breakfast Machine from "Pee Wee's Big Adventure" to Rage Against the Machine's "Killing in the Name."  Don't even ask me how he bridged that assortment of music, but it was awesome!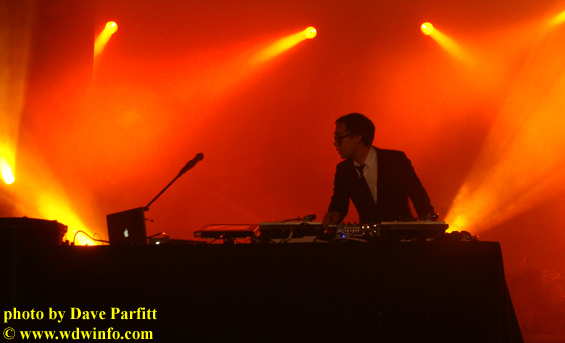 Then Blue Man Group took the stage.  I didn't quite know what to expect as I had never seen them before.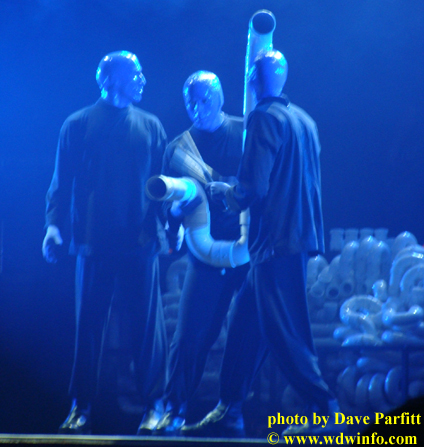 I was captivated and surprised with Blue Man Group.  They put on such an entertaining show full of wit, pop culture commentary, and, of course, percussion.  Their drum beats were hypnotic and mesmerizing.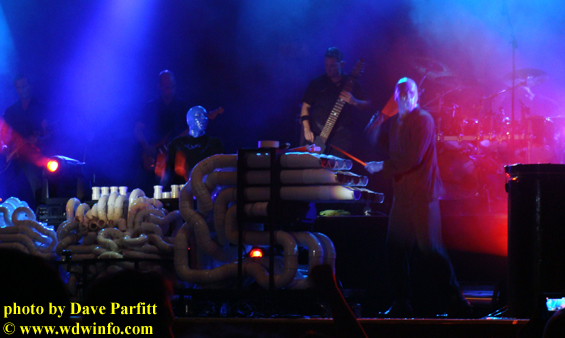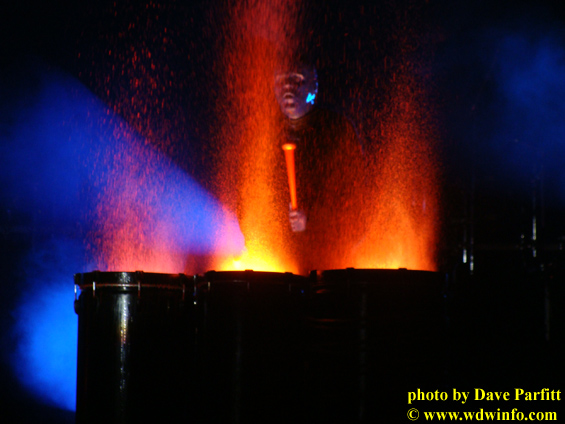 I was surprised at how much humor was in the show, and – while the phrase is overused – the show would definitely appeal to family members of all ages.  While I enjoyed the rhythms of Blue Man Group, I have to say the music was enhanced once the drummers were joined by Venus Hum.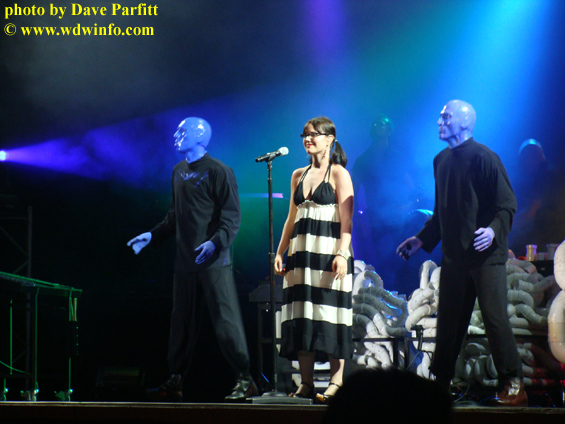 I'm not entirely sure if the pop trio is a regular part of Blue Man Group's show in Orlando, but if you get a chance to see Blue Man Group with Venus Hum – jump at it.  The singer had an ethereal quality that reminded me a little of Bjork in "The Sugarcubes."  Blue Man Group's odd alien forms blended incredibly well with Venus Hum's other-worldness, and were very, very enjoyable.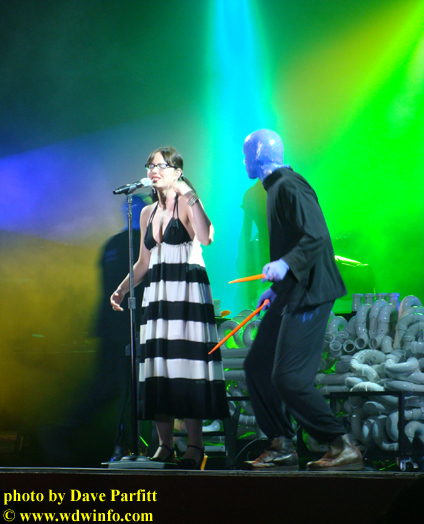 The show Blue Man Group put on for the Pow Wow Party was only a short sample of their full show at Universal.  I never gave much thought to seeing their performance before, but now I will definitely try to catch one of their shows.  When Blue Man Group finished up their set, the party was over, and we all filed out towards the light on the other side of the Universal Studios archway.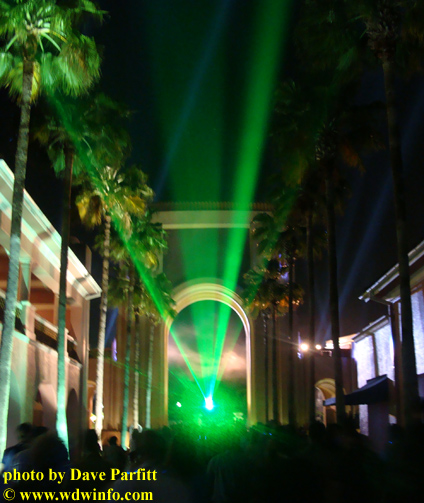 It was a great party, and really put Universal in a good "light."  We had the opportunity to stay at CityWalk, but by this time I was beat and ready to head home.
Category: Universal / Sea World, Universal Orlando