Phineas and Ferb is a very popular Disney Channel show, and folks have wondered when the characters might arrive in the Disney parks.  At a recent Disney event at the 2010 Licensing International Expo in Las Vegas, a Perry the Platypus walk around character was unveiled.  Could we be seeing a walk around Perry in the parks sometime?  Continue after the break for a great video of Vegas singer Wayne Newton performing Perry's theme song with Perry the Platypus.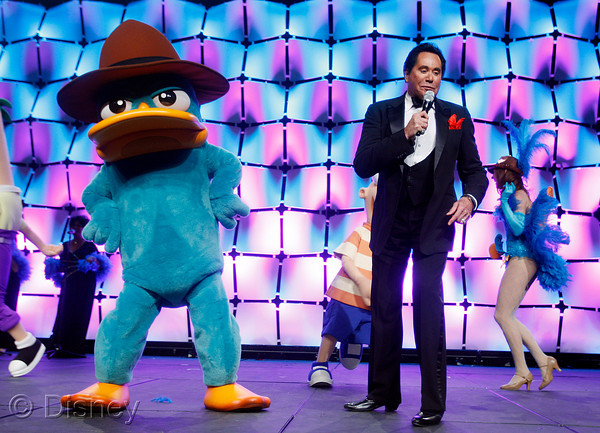 Phineas and Ferb were featured previously in the 2009 Christmas Day Parade taped at Disneyland.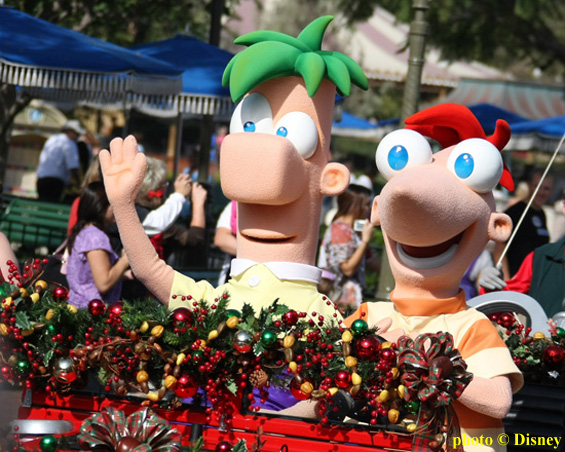 So for you Phineas and Ferb fans out there, maybe there's hope for meet and greet opportunities with these characters in the parks sometime in the future.  The TV show continues to pull in very strong ratings for the Disney Channel – especially among young boys, and Disney is launching a whole new line of Phineas and Ferb merchandise this summer (hence the splashy Vegas-style number to promote the launch).  There are also plans to release a Disney Channel Original Movie in Summer 2011 titled "Phineas and Ferb: Across the Second Dimension."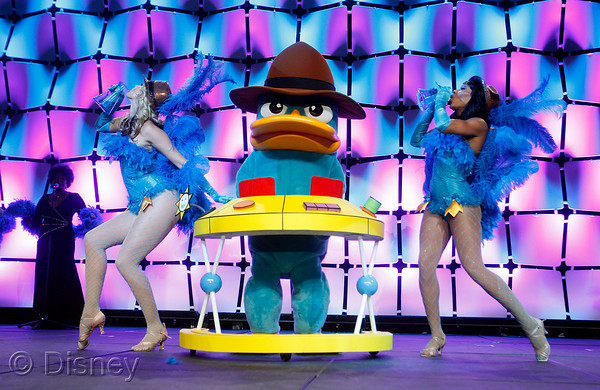 It looks like Phineas and Ferb are going to be with us for a little while anyway, and the walk around characters are already created.  So what do you think?  Would you like so see these characters in the parks?
Category: Disney World, Disneyland, News