Members of the media and special guests were treated to an unexpected surprise during a press conference on Friday, June 11 promoting "What's New and What's Next at Disneyland Resort."  After Walt Disney Imagineer, Lisa Girolami, described the concept of the new "The Little Mermaid ~ Ariel's Undersea Adventure" dark ride, Jodi Benson – the one and only voice of The Little Mermaid – took the stage to perform a medley of songs from the original film.  Continue after the break for more photos of Jodi Benson's performance.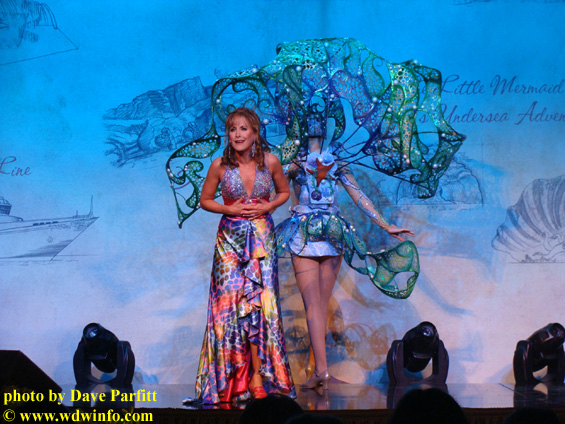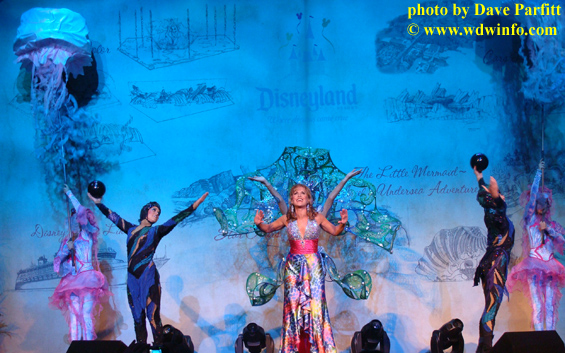 Jodi took the stage to the familiar refrain of "Part of Your World", while a whole undersea world was created around her by costumed dancers and puppets.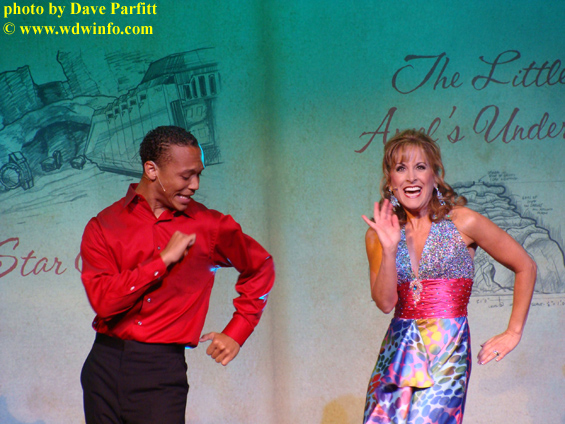 Another performer singing Sebastian's part joined Jodi as they danced their way through "Under the Sea."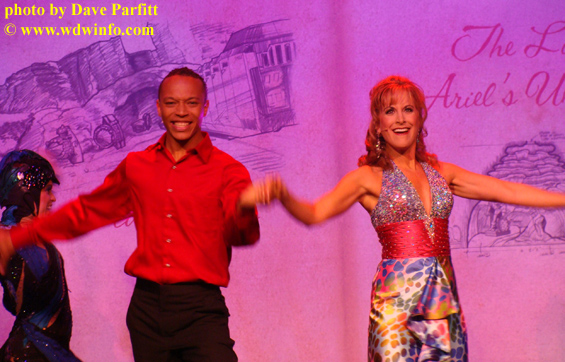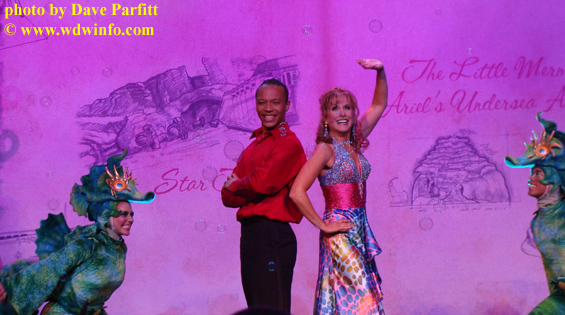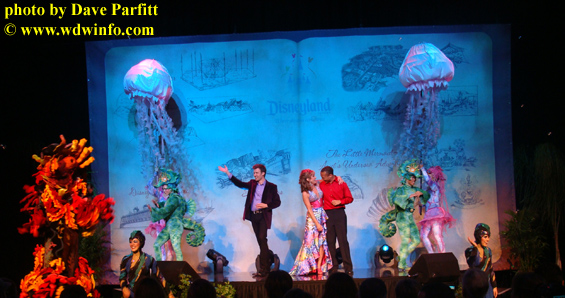 Jodi Benson, and all the performers, had loads of life and energy, and the crowd erupted with cheers and applause when the performance concluded.
Jodi Benson's appearance was, in part, to promote the new attraction under construction across from Paradise Bay in Disney California Adventure.  Imagineer Lisa Girolami is the Director and Senior Show Producer for "The Little Mermaid ~ Ariel's Undersea Adventure."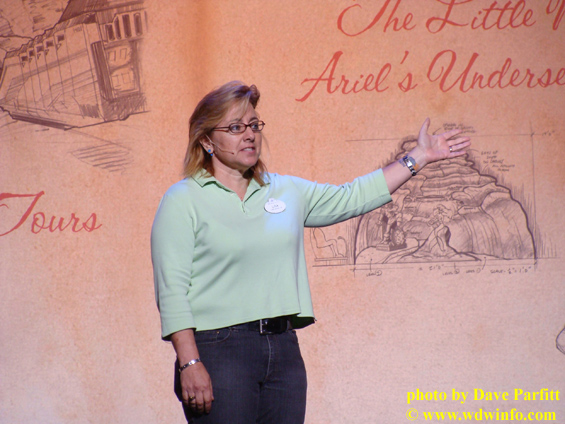 The new attraction is scheduled to open in 2011, and Lisa described how guests will be transported into Ariel's world to experience the scenes and songs from the 1989 film.  A new exhibit in Walt Disney Imagineering's Blue Sky Cellar in the park just opened and has an extensive display of conceptual renderings and models for the attraction.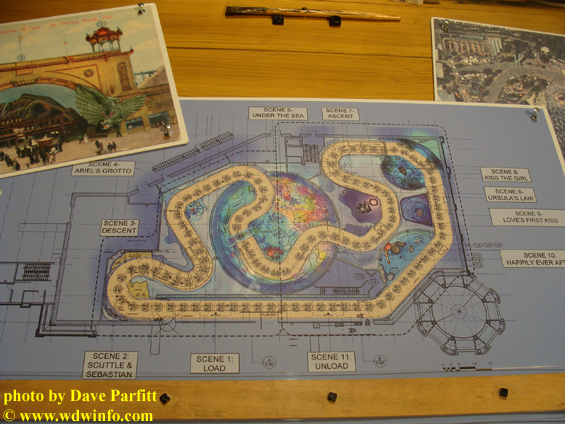 The ride will use an "omnimover" type ride system (similar to Haunted Mansion) to load guests into clamshell vehicles.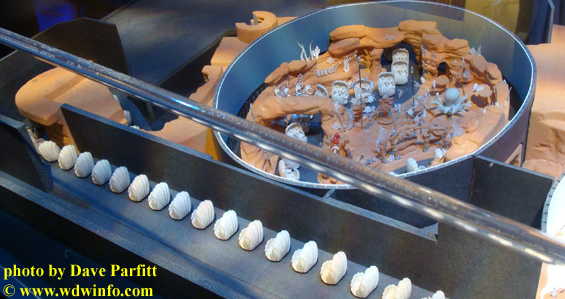 In the beginning of the ride, lighting effects and temperature gradients are designed to make guests feel as though they have been transported under water as they pass through scenes from the film including: Ariel's Grotto,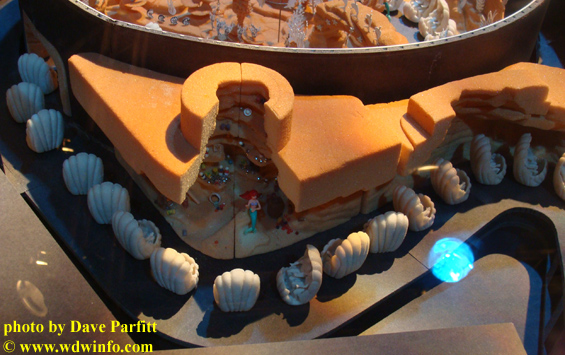 The Crustacean Band performing "Under the Sea",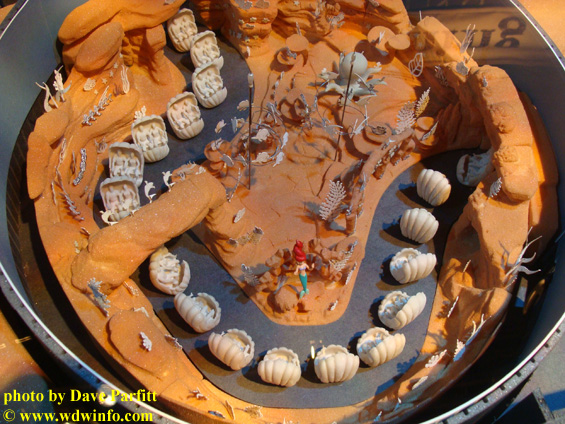 Ursula's Lair, "Kiss the Girl" with Prince Eric, Love's First Kiss, and finally a "Happily Ever After."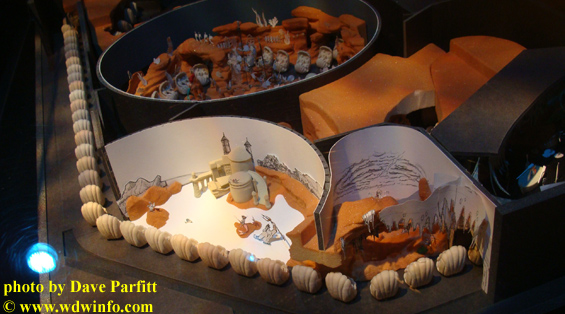 Now that the "World of Color" water fountain show has premiered, the opening of "The Little Mermaid ~ Ariel's Undersea Adventure" is the next step in the overhaul of the Disney California Adventure theme park.  The expansion continues with the 12 acre addition of "Cars Land" opening Summer 2012.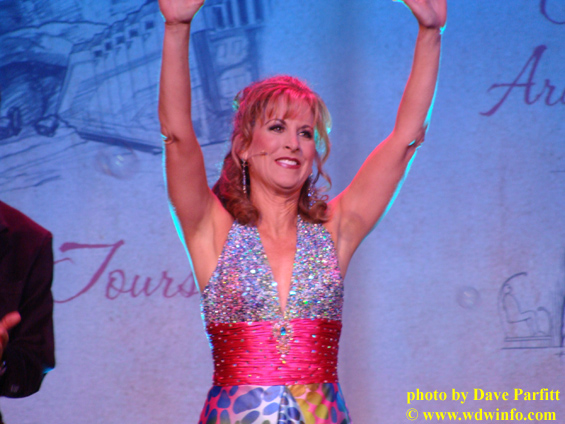 It was a thrill to experience Jodi Benson perform live, and I would encourage any Disney fan to see one of her performances if she happens to appear with a symphony orchestra near you.  In addition, Jodi will appear as one of the special guests on the DIS Unplugged Podcast Cruise 2.0, and will present "An Evening With Jodi Benson" full of songs from the Disney catalog.
Category: Disneyland, News