Interview with Archives Founder and Chief Archivist Dave Smith
The D23 Official Disney Fan Community recently announced a special 40th anniversary event honoring both the creation of the Walt Disney Archives and its Founder and Chief Archivist Dave Smith.  On Friday, June 25, Disney President and CEO Bob Iger, noted film historian Leonard Maltin, and other guests will honor Dave Smith for his work preserving the Disney legacy.  I was able to chat with Dave Smith about how he was tapped by Roy O. Disney to create the Walt Disney Archives, and Dave describes some of the "crown jewels" in the collection.  Continue after the break to listen to and read our exclusive interview with the Disney Legend.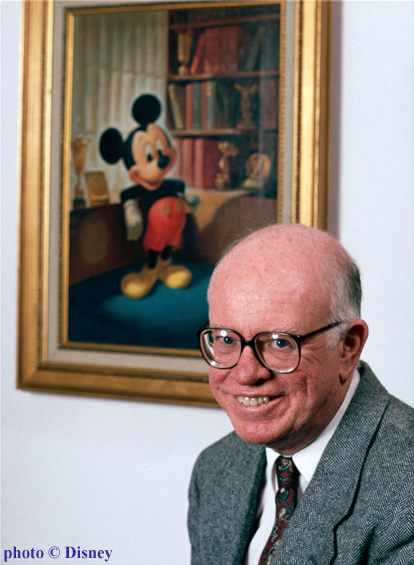 Listen to Dave Parfitt interview Disney Chief Archivist Dave Smith

1. here

.
Dave Smith was inducted as a Disney Legend in 2007, and is currently in his 40th year of working for the company (began June 22, 1970).  In addition to his work as Chief Archivist for the Walt Disney Archives, he has authored a number of books including: the official "Disney Encyclopedia: Disney A to Z" (now in its 3rd edition), he co-authored four volumes of "The Ultimate Disney Trivia Book" with Kevin Neary, he co-wrote "Disney: The First 100 Years" with Steven Clark (Head of D23), and he also edited "The Quotable Walt Disney."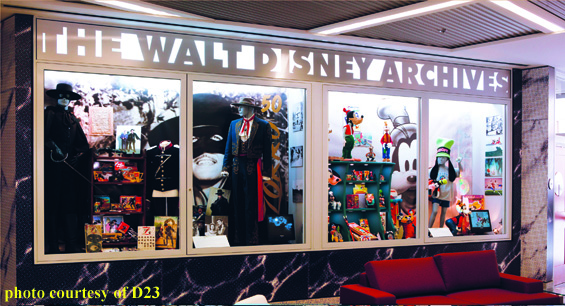 Dave Parfitt: Thanks for joining us, Dave.
Dave Smith: Oh, you're very welcome.
DP: Could you explain to us a little bit what the archives are, what their purpose is, and how big your staff is?
DS: Well, the archives were established back in 1970 to collect and preserve all of the history of Disney.  Disney, as you can no doubt realize, re-uses its past all the time.  We're constantly delving into things we did years and years ago.  With the death of Walt Disney in 1966 and Roy Disney in 1971, this was about the period when Disney was starting to realize all of our old-timers aren't going to be around forever.  While they used to be able to answer all the questions about the early projects, they're not going to be available, so perhaps we should do something to preserve our history.  So I just happened to be in the right place at the right time when they needed somebody.
DP: So how did they tap you to start the archives?
DS: (chuckles) Well, I had done some work with Disney prior to this compiling a Disney bibliography in the late '60's and got to know people at Disney at that time.  So when I heard that they were starting to think about working up an archives program, I thought it sounded fascinating, and I offered my services.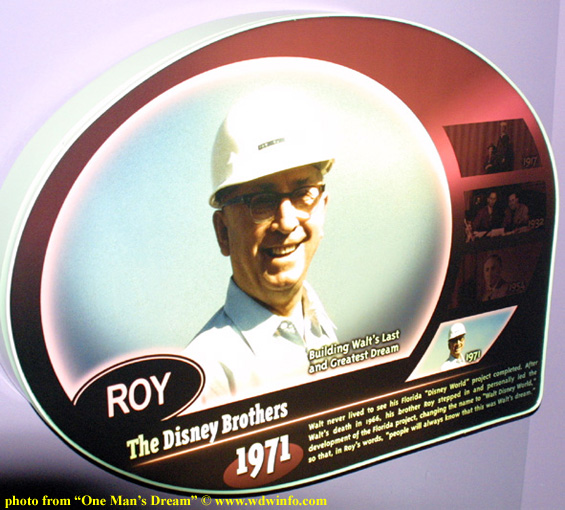 DP: Were you a Disney fan prior to being hired by the company?
DS: Well, I was… I don't know that I was a Disney expert however.  I grew up in Southern California so I visited Disneyland regularly once it opened.  I enjoyed going to the Disney movies, and I regularly watched the Disney television shows.  So I guess that made me a Disney fan, but I never read a book about Disney and I probably didn't know much about the biography of Walt Disney himself.  So I learned all that in 40 years.
DP: Yeah, you've had some time to learn that.  Some time and resources…
DS: (chuckles) That's right…
DP: You already mentioned you were at the company… started at the company really during a critical period.  Walt Disney passed away in 1966, you were hired in 1970, and Roy O. Disney passed away in 1971.  Did you work closely with Roy O. Disney before he passed away?
DS: I did.  He was one of the ones that was instrumental in getting the archives founded, and even hired me to do some work for him on the side which was preparing a Disney family genealogy.  I spent a number of months of my spare time visiting Disney family members around the country and doing a lot of research in libraries and other sources and came up with a Disney family history for Roy.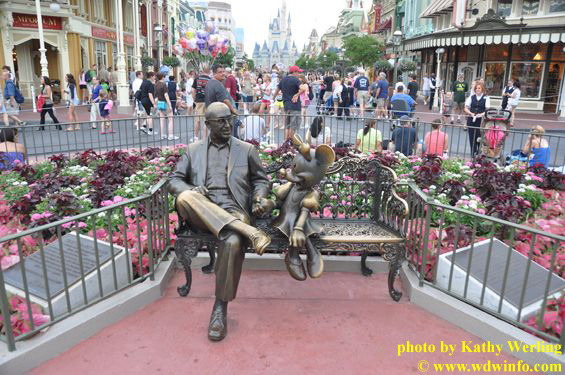 DP: Again, a very quick way to get steeped in the lore of the Disney family.
DS: Exactly, I mean it didn't take me long to realize how huge the family was.  Because Walt and Roy's parents had 9 brothers and sisters each, 9 or 10, so I found out that Walt and Roy had 65 first cousins.  (chuckles) I mean I've got 9, I think that's a little more normal, but that does make for a huge family.
DP: Well, it sounds kind of like the typical Midwestern farm family.
DS: What a lot of people don't realize though is that while there are a lot of Disneys in the United States, most of them are not related to our family of Disneys.  Because ours came over from Ireland to Canada, and Walt's father was born in Canada and remained a Canadian citizen for most of his life.
DP: I had never heard that.  Do you have a typical day like in the Walt Disney Archives?
DS: No, and that is the joy of the job.  There is no typical day.  We don't know when we come in in the morning what we're going to be doing that day.  It sort of depends on what work comes our way.  It might be a new book to proofread.  It might be answering another… well, this week I did 36 pages of questions for "Ask Dave" on the D23 website.  We are constantly acquiring materials – so we have to read everything that comes across our desk about what's going on in the company.  So that we can make sure that we're being sent the materials that we need to tell the history of what's going on in 2010.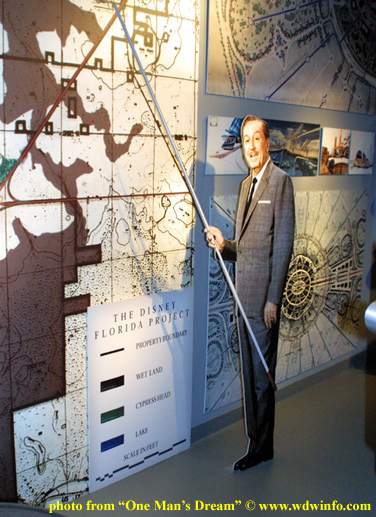 DP: Speaking of materials, I've read that you have records of all of Walt Disney's original correspondence.  That must be an incredibly valuable source of information, and really give insight as Walt Disney was negotiating to execute some of his projects such as Disneyland, pavilions for the 1964 World's Fair, or the "Florida Project".  Is there anything you can share with our audience regarding some of that correspondence?
DS: Well, (chuckles) you would hope that the correspondence would give you information on those but that's not the way that Walt Disney worked.  Most of his work was in meetings, on the telephone, and in person, and in the correspondence, you don't find Walt Disney really opening up his mind and telling about all his thoughts and why he wants to do this and that.  That's just not something that came out in the correspondence.  Now there are revealing letters in the correspondence that are very handy in helping to tell his history.  So those are very useful to biographers.
DP: On one of my previous trips to Walt Disney World in Florida, I had my girls with me at Disney's Hollywood Studios.  They are now 9 and 12.  We wandered into the "Walt Disney: One Man's Dream" attraction, and they were completely mesmerized.  I think they could have spent all day in there, and it wasn't because they were getting out of the Florida heat into the air conditioning.  They loved learning about Walt Disney, and seeing the memorabilia from Walt's life and work.  How involved were you and the Walt Disney Archives in the creation of that attraction?
DS: Well first off, let me tell you how much I enjoy you saying that your daughters really enjoyed that attraction.  The reason we put it in there is because so many kids of today just don't realize that Walt Disney was a person.  They think of Walt Disney as a place or a concept, but they don't really realize there was a man that started the whole thing.  So that's why we decided to work on that attraction, and I was involved on it consulting with the people at Walt Disney Imagineering that were putting it together.  Then we loaned materials from the archives to be used in the exhibit including the reproduction of Walt's original office, his furniture from the Hyperion Studio, samples of early Disney merchandise items, all that material came from our collection.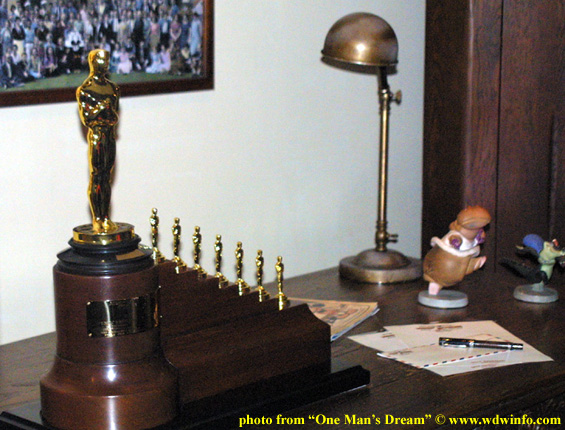 DS: But, probably the thing that's always going to remain in my mind most vividly about that attraction is that I went down to Florida to help install it and we were installing it on 9/11 when we heard the news out of New York.  So that was a scary time.  As I say, that's something I'm always going to remember.
DP: Sure, it must sear it into your mind what you were doing that day.
Our website is primarily focused to serve fans of the theme parks, and to help those fans in planning their Disney vacations.  If some of those fans were able to come to the Disney Archives, what sorts of treasures would fans of Disney travel, be it the parks or the cruise lines, find in the archives?
DS: Well, we realized very early in the history of the archives that the parks were going to be a major part of our collection.  I didn't mention earlier, but we are located at the Disney Studio in Burbank, and we – at the Disney Studio – are collecting the history of the whole company.  If one is looking for the history of Disneyland, it's not down at Anaheim, it's in Burbank.  If you're looking for the history of Disney World, it's not in Orlando, it's in Burbank.  So at the corporate headquarters, we've collected the whole history of the organization.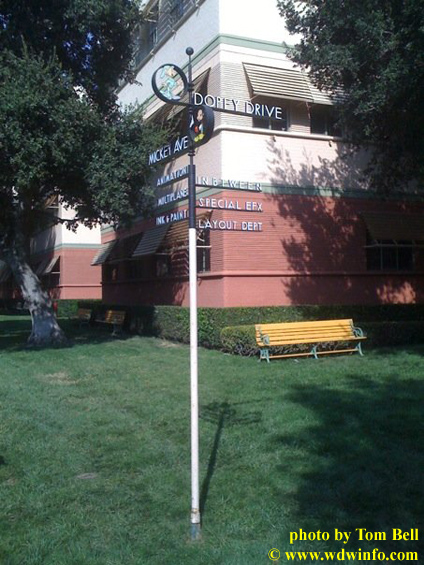 Now, one thing we started early on was a file for each attraction at Disneyland.  We were getting questions like, "How many horses were on the carousel?  How much water is in the moat around the Castle?"  Things like that, and for many of these, we knew we'd seen the answer, but it was not readily available.  So what we did, we set up a simple file cabinet where we put a folder for every single attraction and restaurant in the park and as we got information, whether it was press releases, materials about the grand opening, interviews with the designers, anything that was new went in that file, and we're still adding to those files today as we get new information about the park.  It's turned out to be a very useful collection.  Of course, as we've added new parks, and we have 11, we have the same files for the attractions at each one of those parks.
DP: That's amazing, those files must be huge actually by this point.  It must be a great resource for attractions that are no more too.
DS: That's very true, and very often we'll get Cast Members from Disneyland coming up here and wanting to learn a little bit about the history of their own attraction where they work.  Maybe they're working on a newsletter for the Cast Members or something like that.  And so the files have become very useful in that way.  As I say, we're adding information to them all the time.  Today I just stuck an e-mail in there that I got from a fan because he had actually done some research on something I'd wondered about.
The castle at Disneyland, Sleeping Beauty Castle, over the entrance has the Disney Family Coat of Arms, and that was not there when the park was originally built.  Someone, thank goodness did the research, and actually checked photographs and found that between June and July 1965 it was put in.  Because there are June photos where it was not there and July photos where it was.  So that was a fact we did not know, and now it's in our Sleeping Beauty Castle file so the next person that asks will have that information.
DP: That's a great story.  Is there anything that you would consider to be the "holy grail" within the Walt Disney Archives?  The thing that if somebody visited the archives you would have to show them?
DS: (Laughing) That's difficult because there are so many different things that are of major interest that it depends on the person.  I mean, what they're going to be interested in… a park person might be fascinated to see Ticket #1 for Disneyland, but someone's that interested in the Disney films doesn't have that much interest in Disneyland and they might like to see one of Walt's Oscars® or the original script for "Steamboat Willie."  So there's lots of "holy grails."  The things that I think are the most impressive for me in the collection are the things related to Walt Disney himself.  Because these aren't the type of things that collectors can hope to have in their own collections.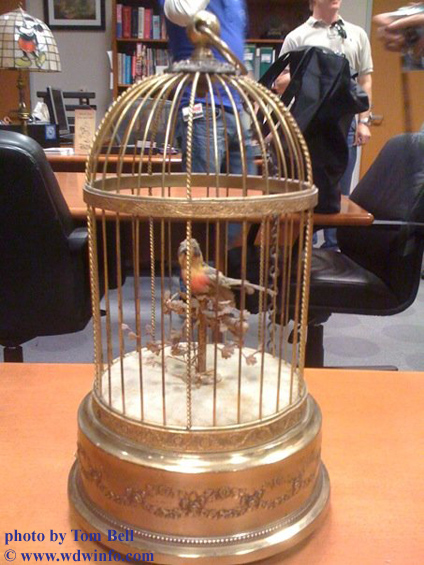 DP: Sure, and it reminds me of the Disney Family Museum that just opened up in San Francisco last year – another place where you can get a lot of history about the man and his family.
DS: Exactly.
DP: While the archives are open to scholars, students, and company use, it is normally off-limits to ordinary fans.  However, recently, members of Disney's fan community D23 have been able to get access to the archives on some limited tours.  How has this experience gone for you?
DS: Oh, I've really enjoyed it.  It's given me a chance to meet a lot of our fans, and these are the fans that are really avid fans too.  I was thinking when we started offering these tours of the Studio and of the Archives that we'd get a lot of people from the local area.  Well we found people that were flying in from Paris, New York, or Seattle just to do a two hour tour on a Saturday morning.  So that surprised me, but we're doing another one this week and I've been involved in all of them – leading the tours of the archives.  As I say, it's been a wonderful experience getting to meet a lot of the fans, and learning what their interests are, and learning how they became involved in collecting or being a fan of Disney.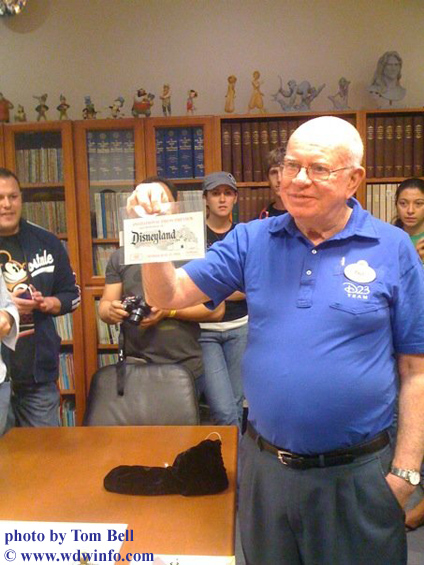 DP: You must be able to find a lot of kindred spirits in the fans that come through.
DS: Oh you do, and I've always felt the Disney fans were very normal people as opposed to – you go to a SciFi convention or something like that (chuckling).  There are a lot of weird people there, but that's not true about Disney (laughing).
DP: You don't have the Disney fans coming through in costumes then?
DS: No (laughs).  The fans are all people that I would love to be associated with.  That I would love to know and it's just a wonderful experience.
DP: That's great.  For those not in California or Florida, where can people go to get more information on the Walt Disney Archives?
DS: Well, the D23 website of course is one of the best sources.  We have an archives section on the website.  I do have my "Ask Dave" column, and I do answer questions for the readers about Disney history.  I get a lot of questions that aren't about Disney history that I can't really answer, but I do try to help whenever they have questions about Disney history.  There are various other things available on that website – including periodic articles written about our history and so forth.  So, the website is open to anyone, but of course, if you want to join D23, then you get the magazine which also has a tremendous number of very fascinating articles about Disney history.
DP: Well great.  Thank you very much for taking the time to speak with us.
DS: You're very welcome.
DP: This has been David Parfitt, senior correspondent for the DIS Unplugged, speaking with Disney Legend and Chief Archivist for the Walt Disney Archives, Mr. Dave Smith.  Thanks for listening.
I would like to thank John Singh for his help in arranging the interview and providing some of the images used in this article.  For more information on the 40th Anniversary Celebration of the Walt Disney Archives honoring Founder Dave Smith, take a look at the events page on the D23 Official Disney Fan Community website.
Category: Disney World, Disneyland, Editorials