Can you teach creativity?  Innovation?  Or are people innately creative and innovative?  What about companies?  To learn how to foster creativity, why not ask someone who has led a few creative projects to successful conclusion?  Why not ask someone whose official title has "creative" in the name (in multiple places actually).  Tony Baxter, Senior Vice President – Creative Development for Walt Disney Imagineering and Creative Executive for Disneyland will deliver the opening keynote address for the Creative Problem Solving Institute conference June 21 in Buffalo, NY.  Continue after the break to get a glimpse into Tony's thoughts on creativity.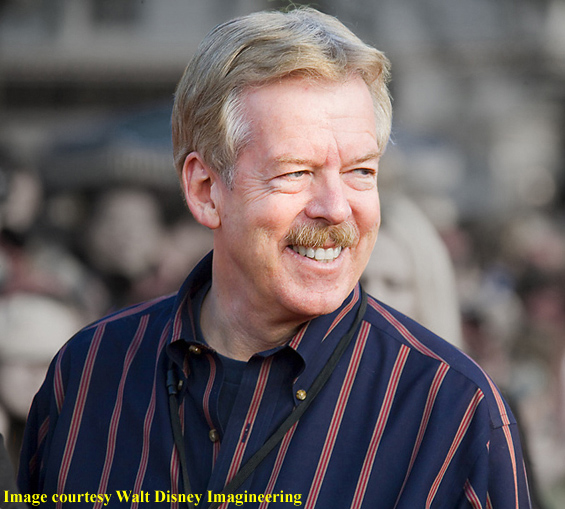 Image: Tony Baxter, Senior Vice President of Creative Development, Walt Disney Imagineering and Creative Executive for Disneyland
Tony has had a 40 year career with the Walt Disney Company that began with scooping ice cream on Main Street U.S.A. at Disneyland, to joining W.E.D. Enterprises (now Walt Disney Imagineering), and ultimately becoming the creative lead for signature projects such as: Big Thunder Mountain Railroad, Star Tours, Splash Mountain, Indiana Jones Adventure, and EuroDisney (now Disneyland Resort Paris).  Tony reflected on his career at Disney, and recognized patterns in accomplishing extremely outrageous or successful projects.  He argues there are attitudinal patterns that cannot be learned or taught, but can be put in place to help ensure a project is successful.  Tony wondered if his years of experience in the creative cauldron of Disney were applicable to the "real world" (as opposed to Disney's Fantasyland), and concluded they were.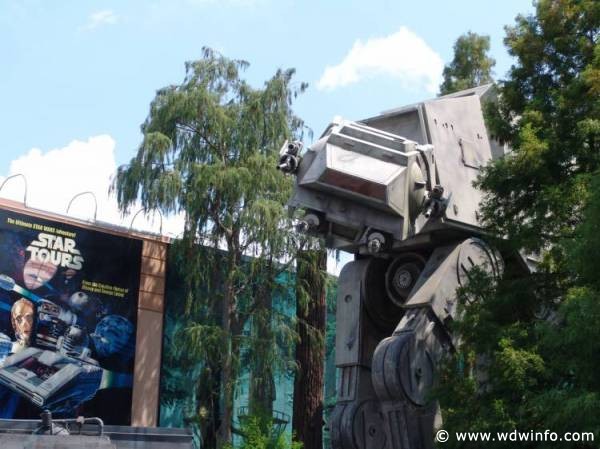 One of these attitudes is "the maverick": people with their own vision who steadfastly follow it.  The Disney Company historically gives the maverick a voice and home to foster creativity.  For example, Disney Legend Vladimir Tytla was considered by many as one of the finest character animators in the business – "animation's Michelangelo."  However, Tytla was a tough guy who used abusive language and irritated his fellow animators.  Ken Anderson (Disney Legend for Animation and Imagineering) went to Walt Disney to express frustration at the way Tytla treated his coworkers.  Walt Disney replied, "What do you think of Chernabog, the God of evil, in 'Fantasia'?  What do you think of Stromboli in 'Pinocchio'?"  Anderson (the art director for both films) replied, "They are some of the most powerful and vicious villains we've ever done."  Walt Disney looked at Anderson and said, "Where do you think all that anger comes from?"  Vladimir Tytla was a maverick who needed to release anger and energy to manifest some of the most powerful imagery ever produced by the Disney Studios.  A maverick is difficult for a company to grapple with because of their abrasiveness and the way they go against the way things typically run.  Yet out of the agitation and irritation often comes a new direction that could secure a company's future.
Tony Baxter pointed out many of these creative qualities were found in Walt Disney too; describing him as a "benevolent dictator."  In addition to being a maverick, Walt Disney was a visionary, a storyteller, and an orchestrator among others.  As his company continued to grow and become large, Walt Disney could no longer fill each of these specific roles, but he would serve as the orchestrator that collected all of these diverse perspectives and personalities together and get them to work harmoniously.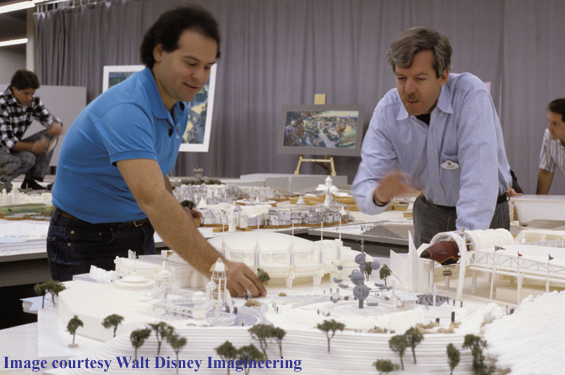 Image: Tony Baxter (right) designing EuroDisney (now Disneyland Resort Paris)
In his role as Senior Vice President of Creative Development, Tony Baxter has adopted these attitudes, and they have led to his own successes and struggles within the company.  At times Tony wears the "maverick hat" leading the company in new directions with new technologies and products that have been successful: the "Indiana Jones Adventure" attraction comes to mind.  However, there are also times where the maverick role pushed the boundaries too far, and Tony needed to pull back and restrain his efforts.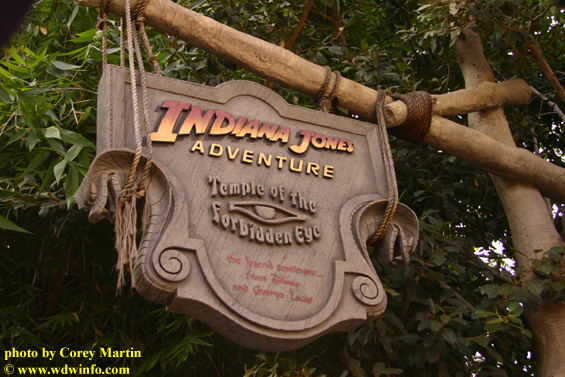 Image: Indiana Jones Adventure in Adventureland at Disneyland
Tony Baxter also serves as Creative Executive for Disneyland; a role he has filled on and off for nearly 25 years.  He enjoys the position because he grew up with Disneyland, and it still evokes powerful feelings that are different from the other parks.  Tony describes Disneyland as "a park that was not manufactured to reproduce something successful.  It was that successful thing that all the other parks have been trying to emulate."  Thus, Disneyland is one example of a wildly outrageous and successful project that is the product of these creative attitudes Tony will be describe in his keynote presentation in Buffalo.  Disneyland can never be duplicated because it was the original "I've never seen anything like this!"  Every theme park since has been a refinement of the original Disneyland concept.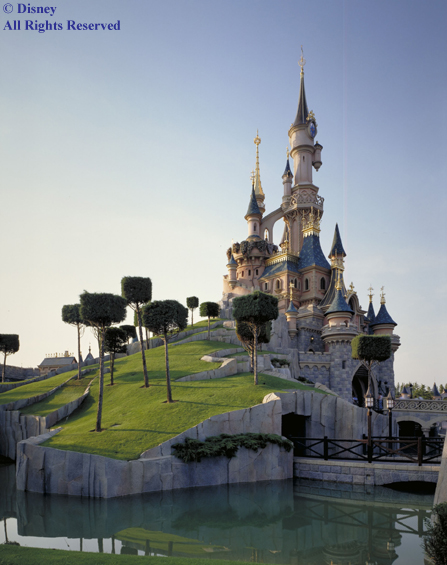 Image: Sleeping Beauty Castle icon of Disneyland Resort Paris
As Tony Baxter rose through the ranks of Walt Disney Imagineering, he was able to do his own refinement of Disneyland when designing Disneyland Resort Paris (then EuroDisney).  However, he describes shepherding the original Disneyland into the future, a park with such importance to the history of the company, as an honor and a monumental duty.  "One needs to preserve what made it great, but, at the same time, keep it relevant to a brand new society that may not have the same built-in predisposition to loving Disneyland," asserts Baxter.  Disneyland is not a museum, it is a piece of entertainment – that's constantly fresh and constantly evolving.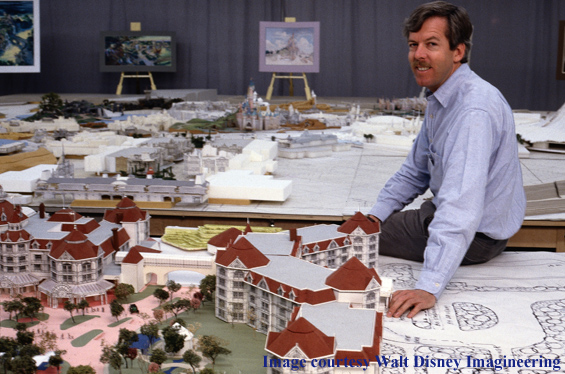 Image: Tony Baxter at Walt Disney Imagineering
If you are interested in hearing more of Tony Baxter's thoughts on creativity, his keynote address is on Monday, June 21st at the Creative Problem Solving Institute in Buffalo, NY.  If you want to hear more about Tony Baxter's 40 year Disney career, stay tuned to the DIS Unplugged and the blog.  Finally, a special thank you to Frank Reifsnyder of Walt Disney Imagineering for his help in arranging the interview with Tony Baxter and for providing images used in the article.
Category: Disney World, Disneyland, News