A TV special showcasing Universal Orlando's new Wizarding World of Harry Potter will air on NBC on Sunday, June 6th from 7:00-7:30pm EST.  The Grand Opening of the new land in Islands of Adventure is scheduled for June 18th.  In the TV special, Universal promises exclusive commentary from the film stars on the new environment.
Previously, a few guests were able to purchase a limited number of Harry Potter "preview packages", and the DIS was among the first to be welcomed inside Universal's recreation of Hogsmeade and Hogwarts Castle.  If you can not wait until Sunday, June 6th for the NBC special, check out all our coverage of the opening of the Wizarding World of Harry Potter on our website including photos, videos, and an entire
dedicated to a review of the new land.  For a sample check out
DIS Founder Pete Werner's
video overview of the Wizarding World after the break.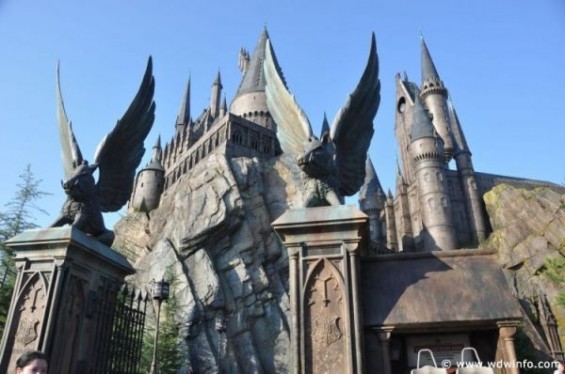 Category: Podcasts, Universal / Sea World, Universal Orlando