We've gotten word from a post on DISboards.com that the price for the much anticipated private cabanas at Castaway Cay will be $499 for the day. This price has not been announced yet and I cannot confirm the accuracy at this point, but I thought it was interesting enough to share.
Posted on the Disney Cruise Line Forum: "My husband and I just got back from a 4 night cruise May 6th 2010. We attended the Captains Corner session and asked what was the cost for cabanas at Castaway Cay. The officer answering the question actually turned to the Captain and asked if he could share this info as the costs had just been finalized, but not announced. The Captain gave him the okay to share…$499 for the day. There will be 16 cabanas on the family beach and 4 at Serenity Bay. He said they would hold up to 8 people and the refrigerator would be stocked with soft drinks. Seems a bit high to me. We have a 5 night cruise booked for May 28, 2011 on the Dream for me, my husband, mother and sister and had wanted to book a cabana but agreed this was just not a great use of that much discretionary income."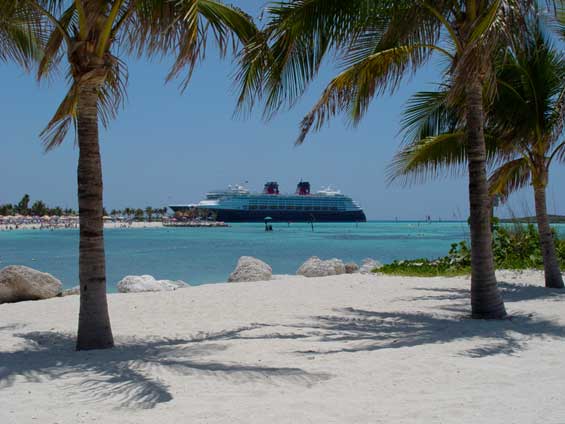 What do you think? Would pay this price to have a private cabana for the day at Castaway Cay? Would you consider sharing with another family?
Category: Disney Cruise Line
I was born and raised in New Orleans and received my degree from Louisiana State University in Graphic Design. I did the WDW College program during the summer of 1997 as a Blizzard Beach Lifeguard. Moved to Orlando immediately after college and started with the DIS shortly after in 2001. I am currently the President of the DIS, including disboards.com and wdwinfo.com, and a member of the DIS Unplugged podcast team. I am the proud father of two beautiful children (Ferris and Finley) and husband to an incredible wife and mother. I have a passion for Art, Design, Technology, Photography, Social Media, and Sushi. Other organizations I am involved with include the Down Syndrome Association of Central Florida and the LSU Alumni of Central Florida.