The DIS Unplugged recently announced our special guests for the second DIS Unplugged Podcast Cruise departing December 12, 2010.  Those traveling with us will experience an exclusive "Evening with Jodi Benson" filled with songs and stories from her illustrious career.  We will also be joined once again by our good friend Lee Cockerell and two Disney Legends: Bob Gurr and Charles Ridgway.  We hope you can join us on the special four day cruise on the Disney Wonder.  If you have not yet made reservations, you can check here for no-obligation pricing on what is sure to be a very special cruise.  Continue after the break for biographies on all four of our special guests.

Jodi Benson: Voice Actor and Singer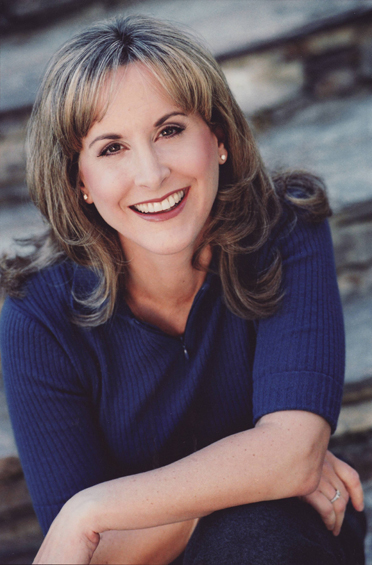 Jodi Benson is best known as the voice of Ariel in Walt Disney Pictures 1989 animated film "The Little Mermaid."  In addition to voicing Ariel in every Little Mermaid film and television episode, she has provided voices and appeared on screen in numerous Disney films.  She is thrilled to bring Barbie to life in "Toy Story 3" with Michael Keaton as her Ken.  Other Disney films include: Tour Guide Barbie in "Toy Story 2", Patrick Dempsey's assistant Sam in "Enchanted", Anita in "101 Dalmations II", Lady in "Lady and the Tramp II", and Weebo in "Flubber", among others.  Jodi has appeared on Broadway, and received a 1992 Tony Award nomination for Best Actress in a Musical for her role as Polly Baker in Gershwin's "Crazy for You."  She is currently the resident guest soloist for the Walt Disney Company/Disney Cruise Line and ambassador for feature animation.  On the concert stage, Jodi appeared as guest soloist at the Kennedy Center Honors for Ginger Rogers, Rodgers and Hammerstein, and Walt Disney: 75 Years of Music at The Hollywood Bowl with conductor John Mauceri.  Jodi has performed with symphonies all over the world, including The National Symphony, Buffalo, Chicago, Cleveland, Dallas, Philadelphia, San Francisco, and Tokyo Philharmonic.  She starred in Disney's "Pocahontas" premiere in Central Park, "The Hunchback of Notre Dame" premiere, Walt Disney World 25th Anniversary Spectacular, and Disney's 100 Years of Magic.  During the DIS Unplugged Podcast Cruise 2.0, guests will be treated to "An Evening with Jodi Benson" where she will discuss her voice and screen acting career and perform a selection of Disney songs.
Lee Cockerell: Retired Executive Vice President, Operations, Walt Disney World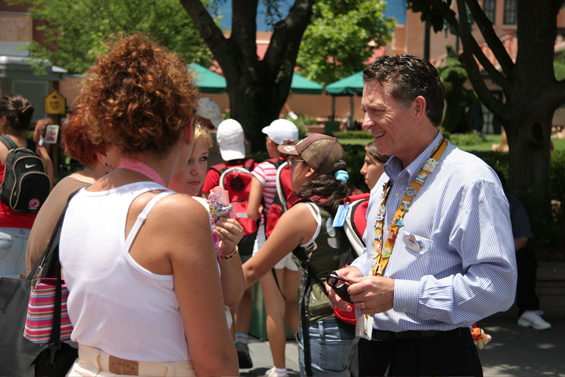 Lee joined the Disney Company in 1990 as part of the opening team for Disneyland Paris (then EuroDisney).  He rose through the executive ranks ultimately becoming Executive Vice President of Operations for the Walt Disney World Resort responsible for the running of all 20 resort hotels, 4 theme parks, 2 water parks, Downtown Disney, Wide World of Sports Complex and a cast of over 40,000.  He served in that role for over 10 years.  Lee Cockerell has a window in the Magic Kingdom on Main Street U.S.A. that reads "The Main Street Diary: True Tales of Inspiration, Lee A. Cockerell, Editor-in-Chief".  Appropriate because upon retirement in 2006 Lee authored the book "Creating Magic: 10 Common Sense Leadership Strategies from a Life at Disney" that inspires business leaders worldwide, and has been translated into 10 different languages.  Lee is a popular keynote speaker giving talks on leadership management and professional development on behalf of the Disney Institute.  Lee is a good friend of the DIS Unplugged, and spoke at the first DIS Unplugged Podcast Cruise in May 2009 as well as DISapalooza in December 2009.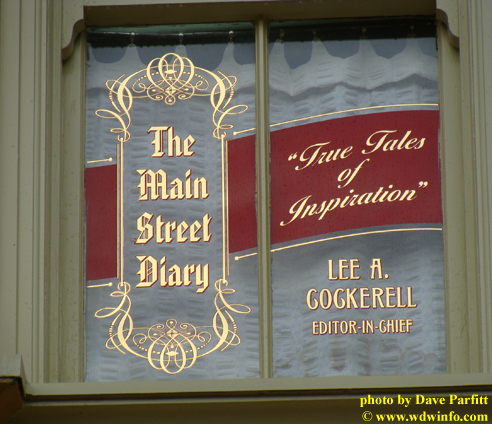 Bob Gurr: Disney Legend (inducted 2004) Imagineering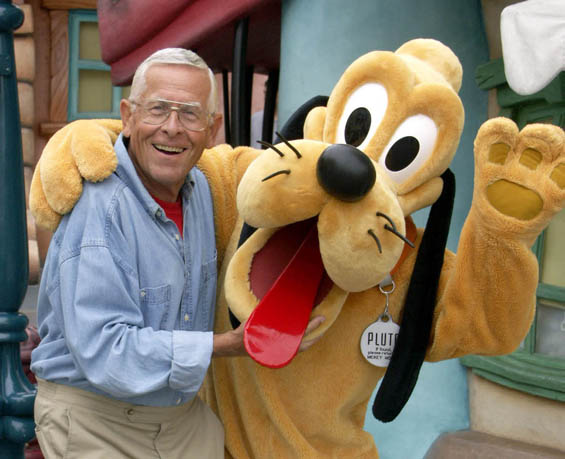 "If it moves on wheels at Disneyland, I probably designed it," quipped the Disney Legend.  Bob Gurr was an Imagineer for nearly 30 years, and developed over 100 designs for iconic attractions including: the Disneyland Monorail, Matterhorn Bobsleds, miniature cars of Autopia, Flying Saucers in Tomorrowland, antique cars and double-decker buses of Main Street U.S.A., and the original Abraham Lincoln audio-Animatronic figure for the 1964-65 New York World's Fair, to name a few.  However, Bob could not be solely confined to Disney, and adhered to Malcom Forbes philosophy of life, "while alive, live."  In 1981 he took early retirement from Walt Disney Imagineering to start his own firm and "do something completely different."  He created a UFO that hovered over the closing ceremonies of the 1984 Los Angeles Summer Olympics, and animated "spiders" for the celebrated Jacksons' "Victory" tour.  While consulting for the Universal Studios Hollywood theme park, he developed fantastical beasts such as King Kong and Conan's Serpant.  In addition, Bob's feature film work includes the animated T-Rex figure featured in Steven Spielberg's "Jurassic Park" and the mechanical monster for "Godzilla."  Bob also engineered the Sinking Ship in the Pirate Battle Show in Las Vegas for Steve Wynn's Treasure Island Hotel.  In 1999, Bob was honored with the Themed Entertainment Association (THEA) Lifetime Achievement Award.
Charles Ridgway: Disney Legend (inducted 1999) Public Relations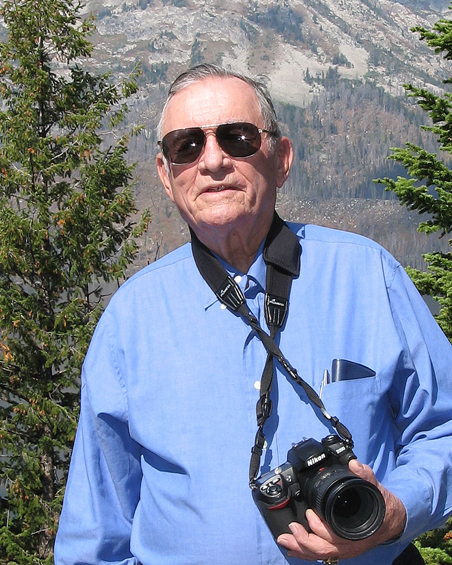 Writer, reporter, editor, photographer, and nationally known press agent recognized by the Walt Disney Company with a window on Main Street U.S.A that reads "Ridgway Public Relations, Charles Ridgway, Press Agent, No Event Too Small."  He made his first "visit" to Disneyland three months before its opening in 1955 when he snuck a six-year-old neighbor boy under the fence for a feature story in a major Los Angeles newspaper.  Eight years later, he signed on as a Disney publicist and spent the next 40 years cooking up ways to get free publicity for the "Mouse House."  For Donald Duck's 50th birthday, he trained 50 Peking ducks to follow the character in a daily parade through the Magic Kingdom.  He moved to Florida in 1970 to help launch the opening of Walt Disney World in 1971, EPCOT Center in 1982, and other Florida theme parks.  Upon retirement in 1994, he consulted with Disney on special projects such as the opening of Disney's Animal Kingdom, the launch of Disney Cruise Line, and wrote his memoir "Spinning Disney's World: Memories of a Magic Kingdom Press Agent" published in 2007.  Charlie currently lives in Longwood, FL, and continues to make travel-writing and digital photography a serious avocation.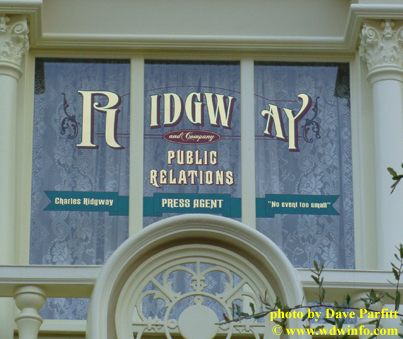 Click Here for more information about the DIS Unplugged Podcast Cruise including no-obligation pricing.  Hope to see you on the Disney Wonder December 12th!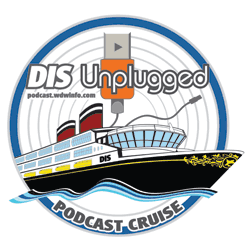 Category: Disney Cruise Line, Disney World, Podcasts