Disney has announced that they will soon open a new 2,000 room resort themed around the history of Disney Animation. Disney's "Art of Animation" resort will open by the end of 2012 and will feature 1120 family suites as well as 864 standard rooms all themed around such Disney animated classics as "Finding Nemo", "Cars" and "The Lion King". The location of the new resort will be adjacent to Disney's Pop Century Resort.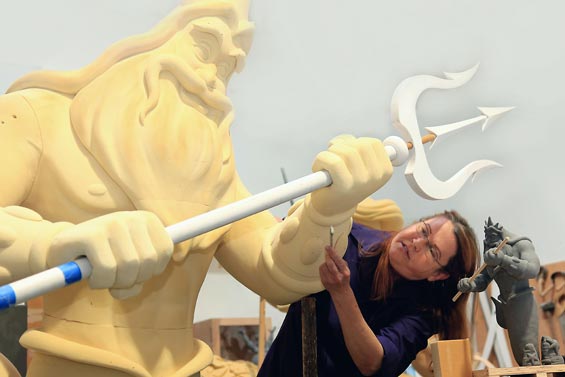 The resort will fall into the "value" range (similar to the All Star and Pop Century resorts), but this marks the first time Disney will open a hotel that features mostly family suites. While it may be a 'value' resort, it should be noted that the current 'family suites' available at Disney's All Star Music routinely command an average nightly rate that is usually more than double the cost of a standard room. A room at Disney's All Star Music during value season is listed at $82 per night, where a family suite is getting $190. Depending on the popularity of these new suites, the availability of 1120 new ones could drive the price down – but it could also drive the price up. This remains to be seen.
This is also a sure sign that Disney considers the worst of the economic downturn behind them. Even though some of the structure of the resort was built years ago (when it was presumed it would be an expansion to Pop Century), this will still add hundreds of construction jobs to the Orlando economy at a time when they are sorely needed.
This marks the 26th resort built at Walt Disney World.
Category: Disney World