Today was the first day that Lotso from Toy Story 3( short for Lots-O'-Huggin'Bear) appeared at Disney's Hollywood Studios at Walt Disney World.  He is replacing the Up characters in the Magic of Animation meet and greet area. He will also be in the Block Party Bash parade.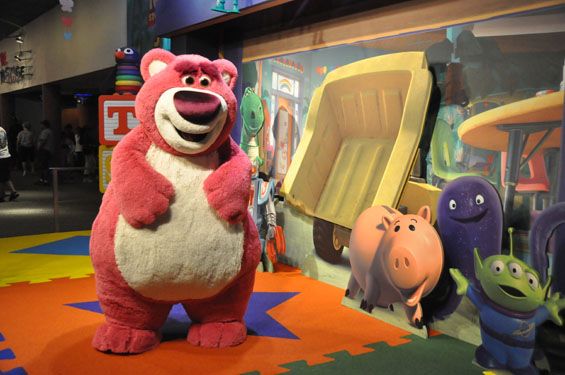 Be sure to check out the little details in his meet and greet area.  I spotted the little green army man on the yo yo string going up and down and the bird flapping his wings.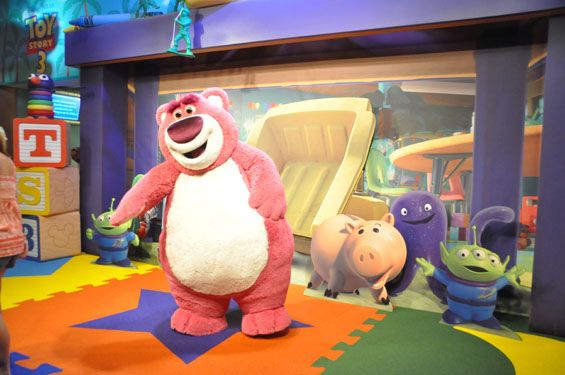 It was also great to see that the character will get down to the child's level when greeting the guests or signing autograph books.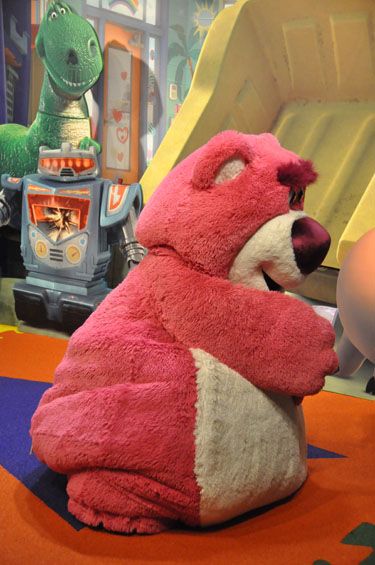 I can't wait to see the new Toy Story 3 movie coming June 18, 2010.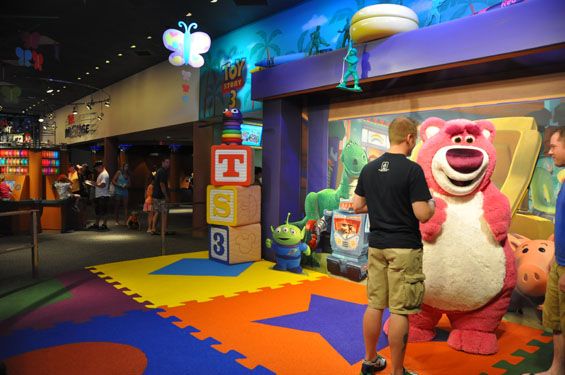 Become a friend on my Facebook page
Category: Disney World