If you are planning a trip to Orlando this summer you might want to consider visiting Sea World. They are offering reduced price tickets for children until December 31, 2010.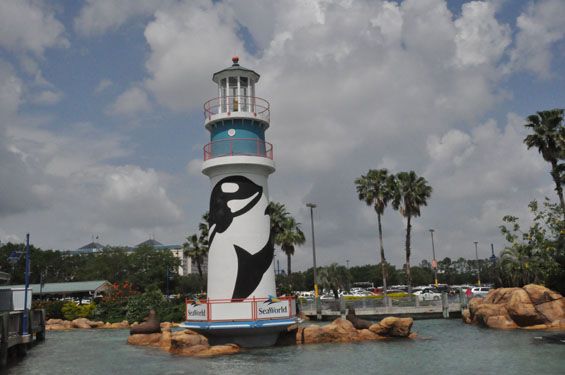 Since the trainer accident there have been many stories about the park and wanted to visit it again. I have mixed opinions about "the animals in captivity" argument. I came away feeling that SeaWorld is a great place to take the family.
Just a word of warning, please be sure to use sunscreen and apply it often when touring in the hot and sunny park.  Also be sure to drink lots of water.  When I was there most of the shows were in the sun and you could feel yourself baking in the sun. I would also wear light colored clothing to help with the heat.
If you are going to purchase tickets I suggest purchasing them online.  SeaWorld has a great system to redeem your vouchers before you enter the park.  You can avoid long lines at the ticket windows.
The first place I like to head is the aquarium at Manta.  I do this while friends are riding this coaster.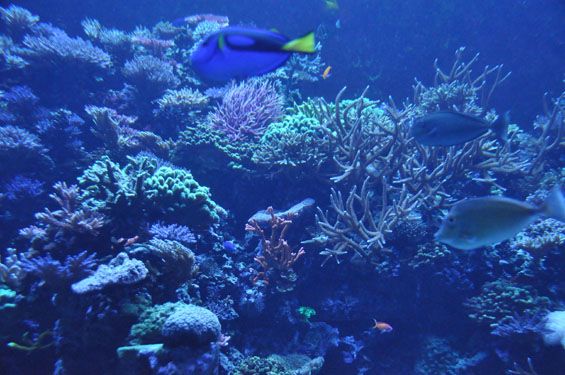 There is an area where you are under the stingrays.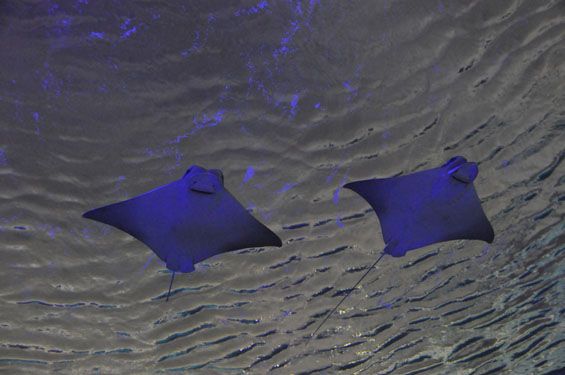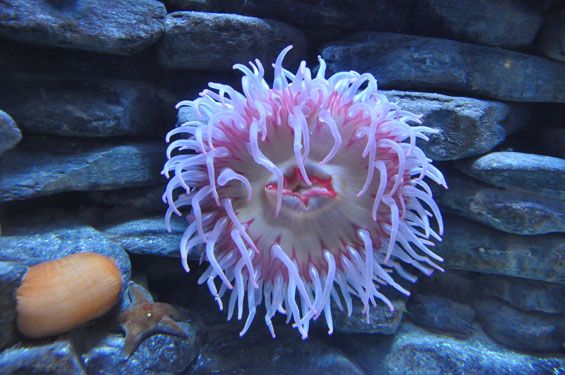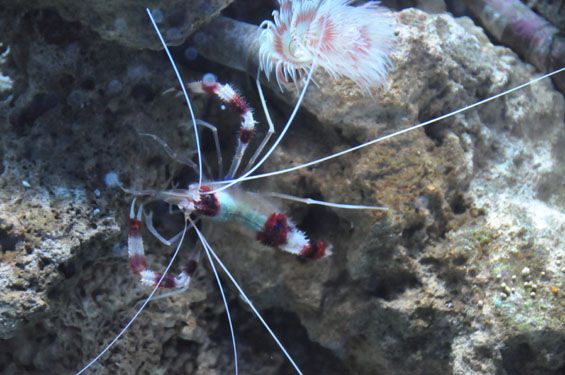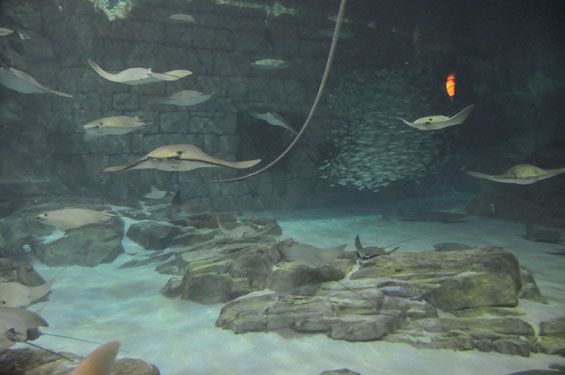 I have been to the park quite a few times but don't always take the time to watch the shows.  I decided to watch several of them and I totally enjoyed them.
Be sure to have your camera ready to capture those spectacular moments with the trained animals.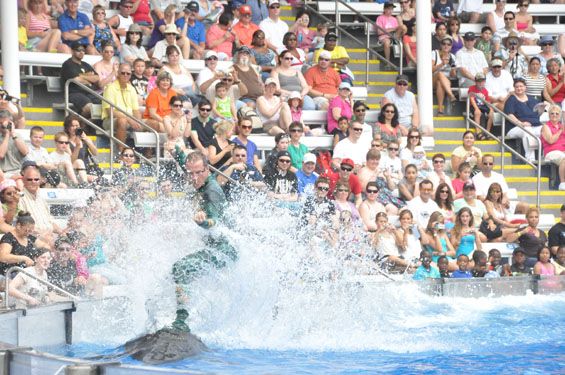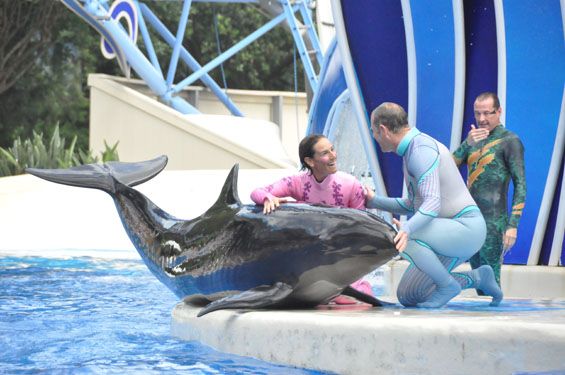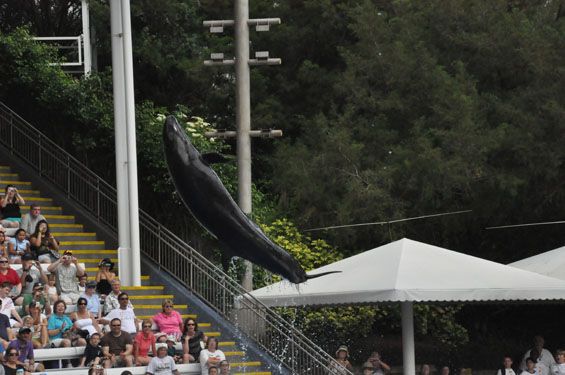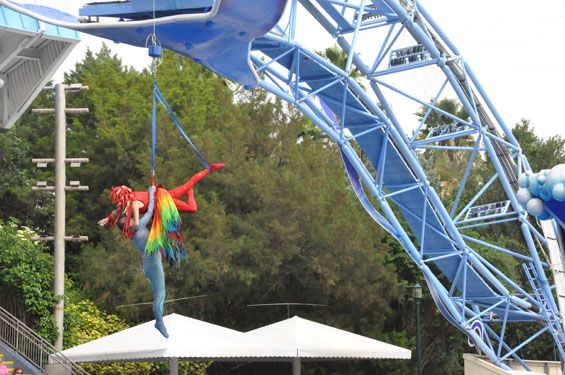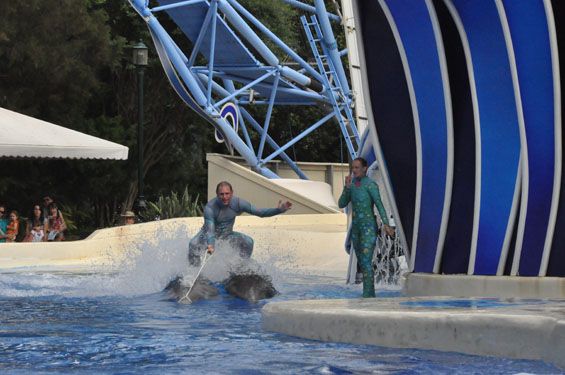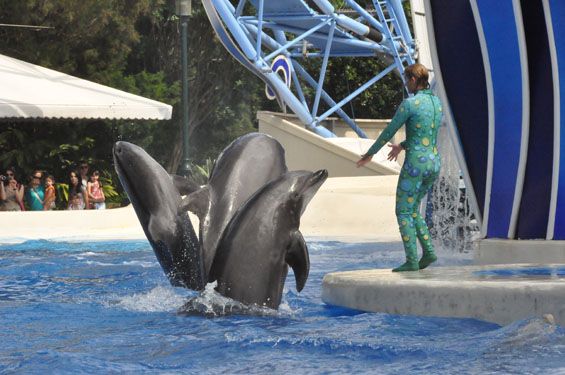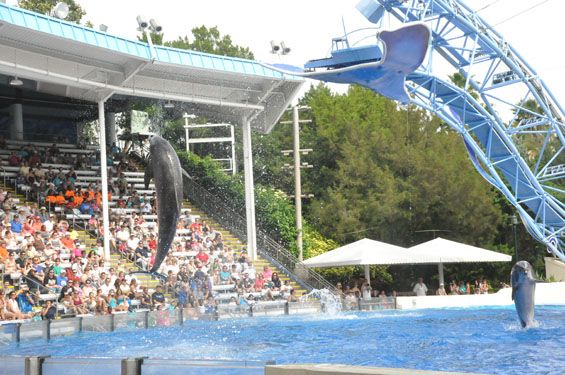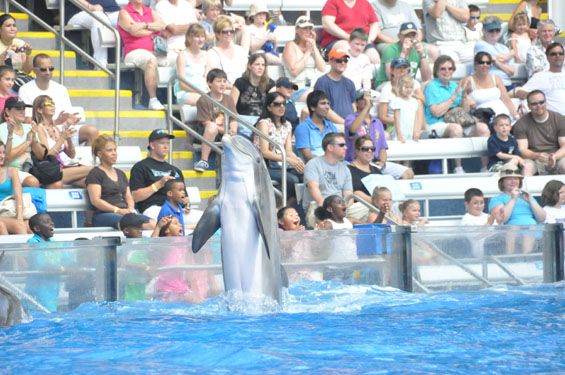 Don't forget to visit the outdoor area where the sea lions are.  I swear this one sea lion was posing for me.  He kept turning his head, like please get my best side.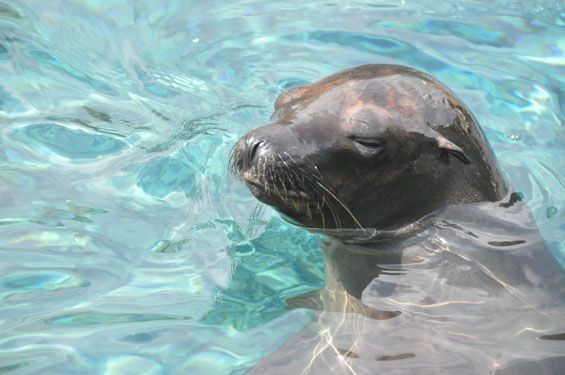 I headed over to the Clyde and Seamore show.  This is a very funny show with sea lions and a giant walrus. The kids in the stadium loved it.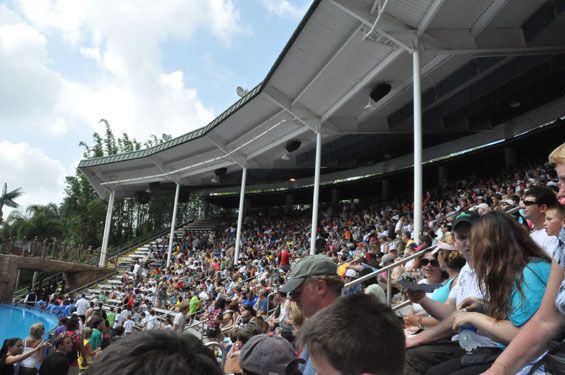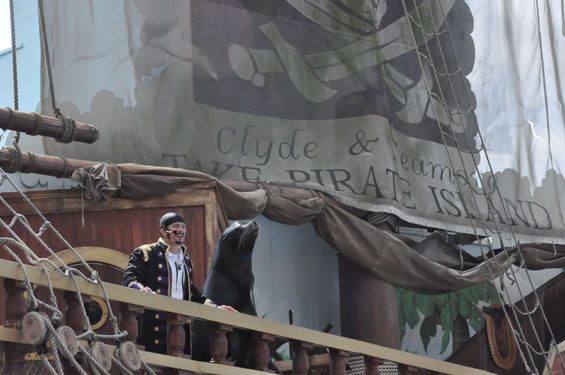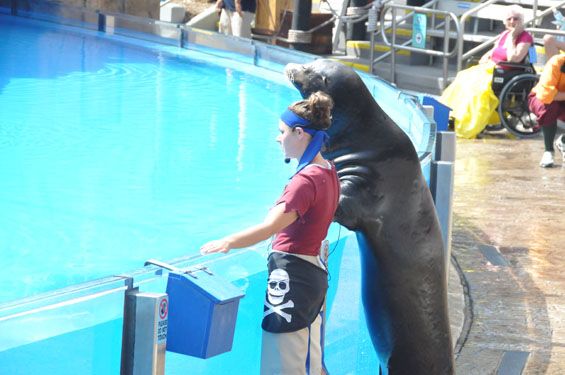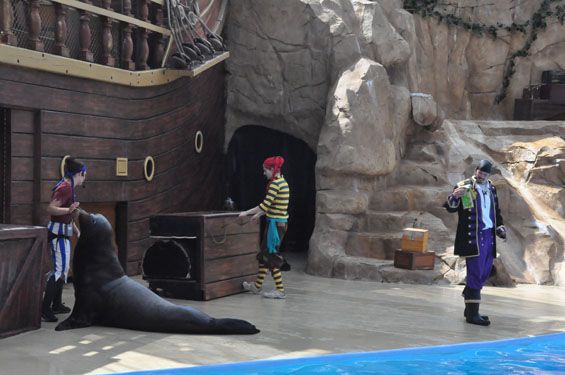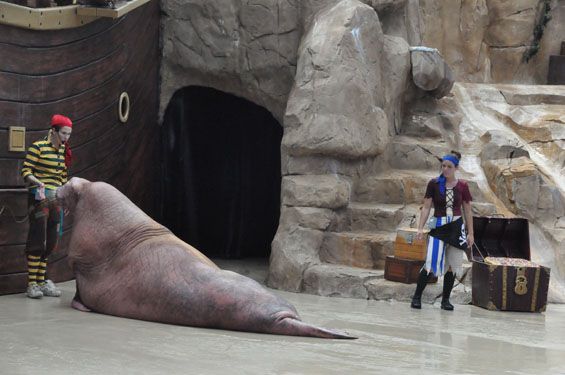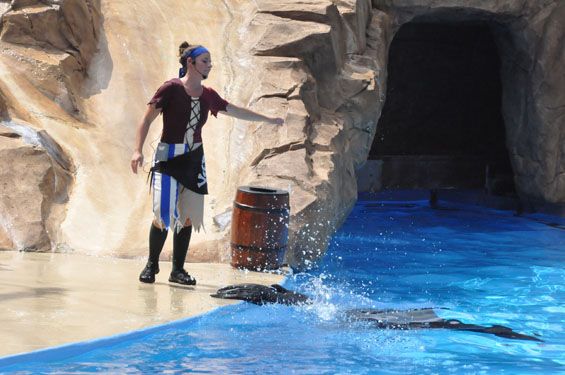 After this show I headed over to the Shark Encounter.  My tip: Don't head there after the Clyde and Seamore show. It gets very crowded since it is next door.  Wait a while and the area has less people. I love how this attraction lets you watch the sharks above you.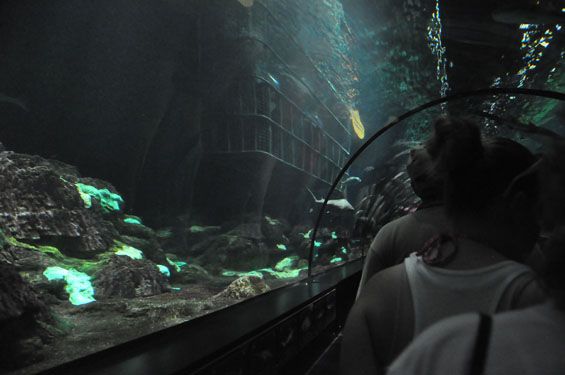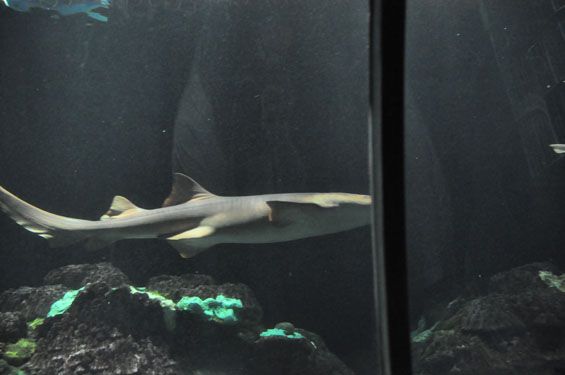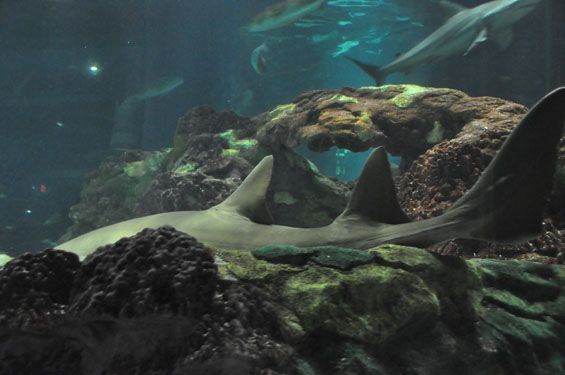 No visit to Sea World is complete without a visit to the Penguin exhibit.  I enjoyed watching people pretending to be penguins.  You are on a moving walkway and glide past their tank.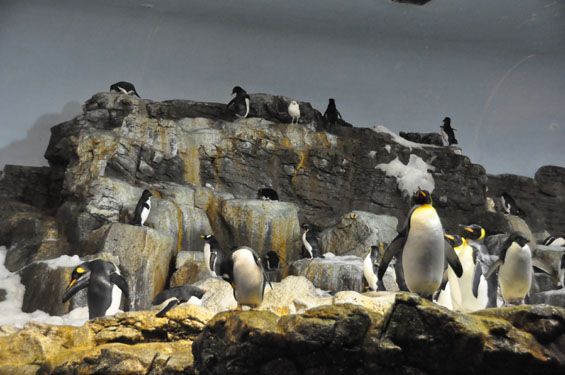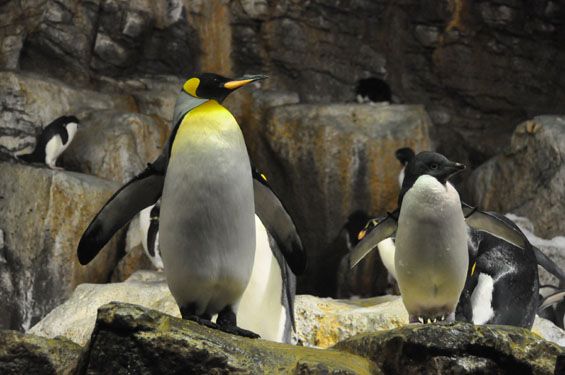 There is plenty more to see and do at Sea World and I'll report on that soon.  I need another excuse to head back there! Please send me your suggestions for fun at Sea World and I'll revisit them.
Become a friend on my Facebook page
Category: Disney World