The construction walls have started to go up in Fantasyland at Walt Disney World for the start of the new Fantasyland expansion.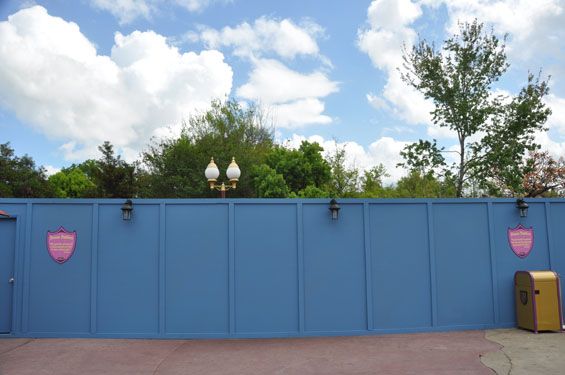 Ariel's Grotto, Pooh's Playful Spot and Scuttle's Landing are now closed. Ariel can now be seen in the Celebrate a Dream Come True Parade and the SpectroMagic parade at Magic Kingdom.  She will also be at the Voyage of the Little Mermaid at Disney's Hollywood Studios.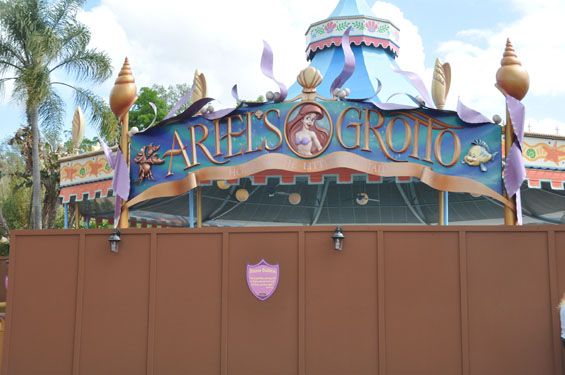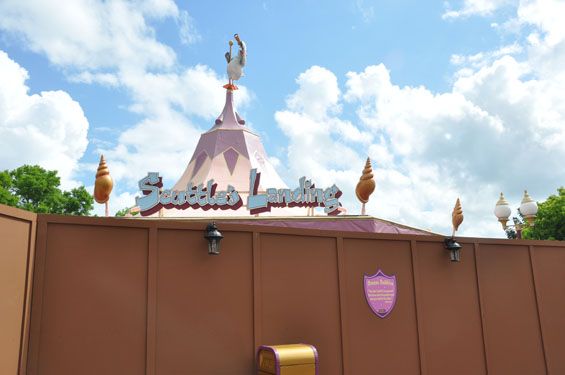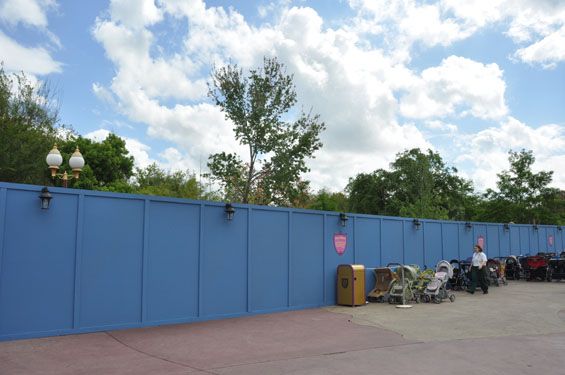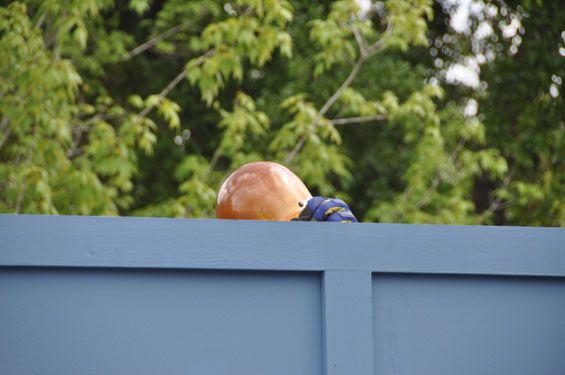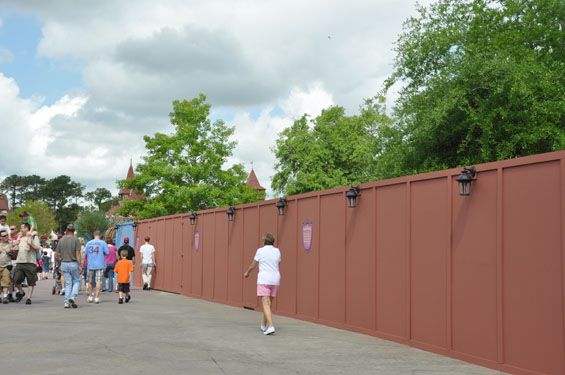 Winnie the Pooh and Friends will appear next to the train station in Mickey's Toontown Fair for meet and greets April 13 – May 8th, 2010.  Starting May 9, Winnie the Pooh and Tigger will appear in Town Square on Main Street for meet and greets.
I stopped by Exposition Hall to see if they had put up the construction walls inside.  I am always amazed at how they can make it look like the walls have always been there. The Storytime Experience moves to Epcot and the Walt Disney Story Theatre is now closed to accommodate future meet and greet experiences. The rest of Exposition Hall will remain open.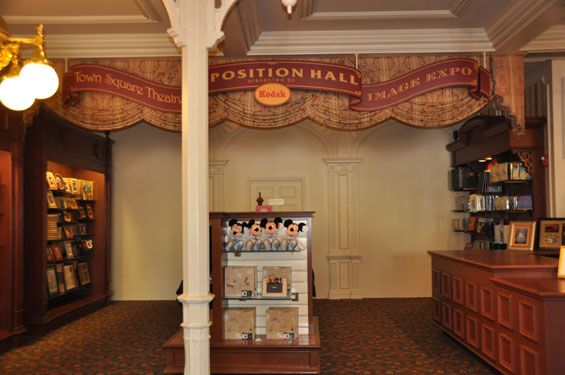 They are still working on the lower walls of Cinderella Castle. You really have to look hard to see the difference unless you are like me looking for signs of construction.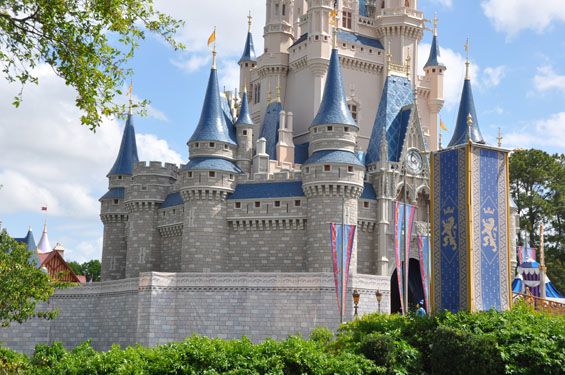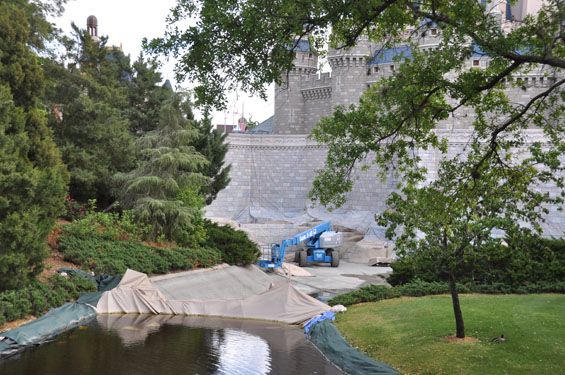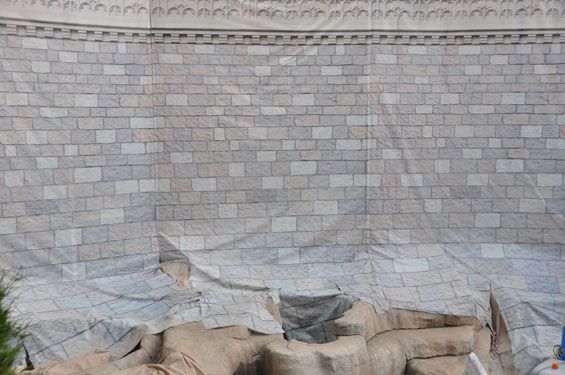 I also happened to see something I had never seen before in all my trips to the Magic Kingdom.  I watched a cast member painting the stones on the bench near Cinderella's Golden Carousel.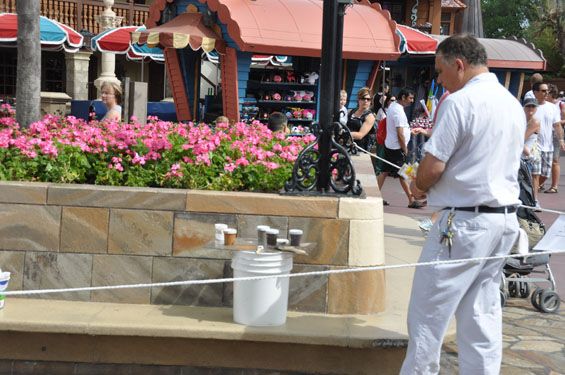 Disney is doing a lot of sprucing up around Magic Kingdom, but it shouldn't interfere with your visit.  I still had a Magical time today.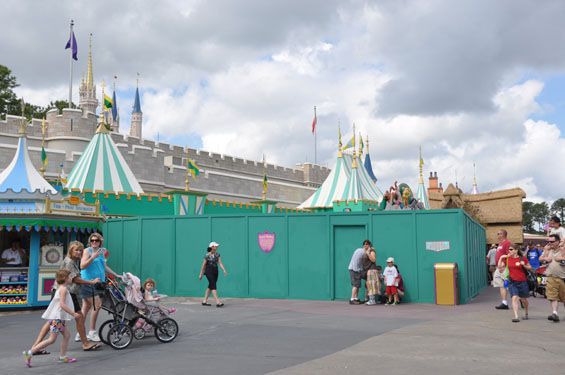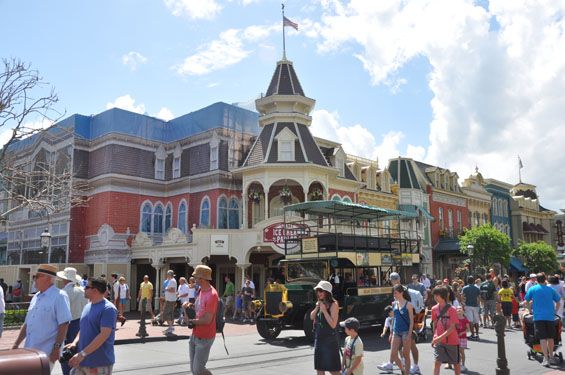 Become a friend on my Facebook page
Category: Disney World