It was a beautiful spring day here in Orlando.  So I did what a lot of locals like to do and I headed to Disney's Typhoon Lagoon at Walt Disney World.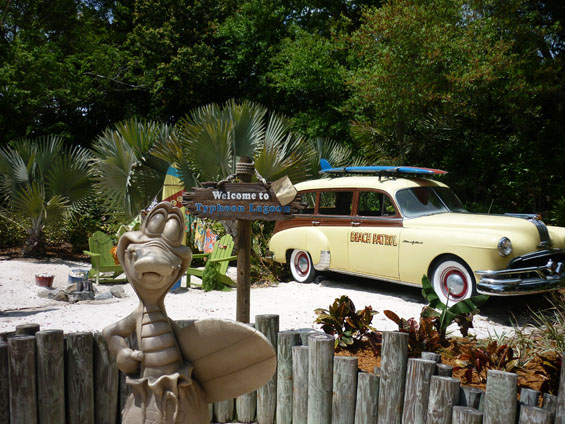 We finally are getting that wonderful weather that Florida is known for.  Most Floridians do not go swimming until the temperatures are in the 80's. I wasn't sure how crowded it would be since it was Easter weekend.
I was pleasantly surprised that there were still chairs and lounges available at 1 PM. We headed to our usual spot and I headed off to see if there had been any changes since I had been there last Fall.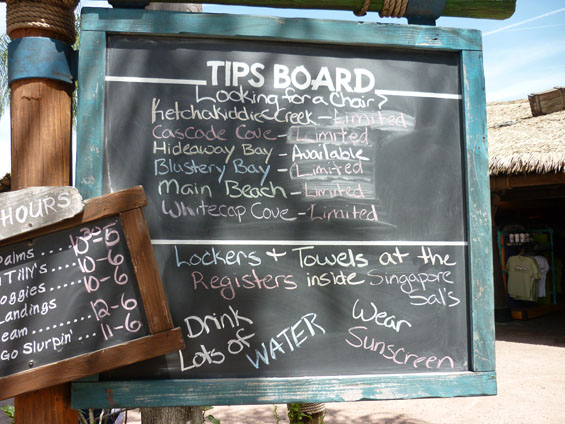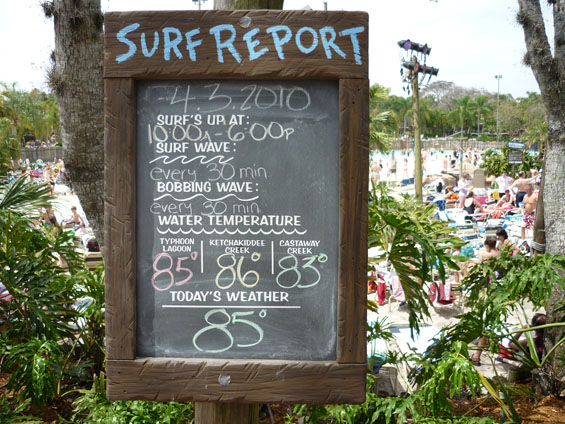 Disney added several new areas for guests last year and they seemed quite popular today.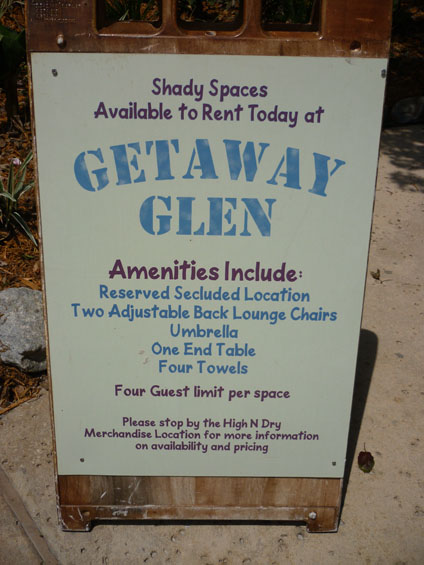 This includes 2 lounge chairs, umbrella, cocktail table and 2 towels. These are available on a same day basis.  No reservations. You will need to go to High 'N Dry Rentals to check for availability.  Cost is $40 plus tax. These are located to the right of the Leaning Palms dining area.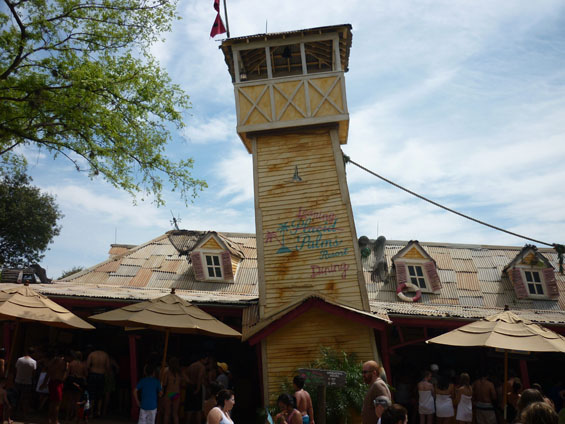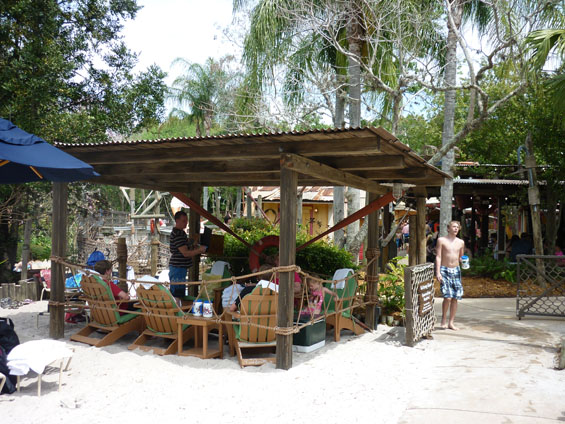 If you have a group these spaces would be a great place to hang out for the day. Four Premium Spaces are available for rental daily. This includes an attendant, private lockers, all day drink mugs, cooler with bottled water, comfortable lounge furniture, tables and rental towels. The Premium spaces accommodate up to six guests. Cost is $250 plus tax for the full day (plus park admission). You will need to go to the High 'N Dry location to inquire about the availability of the Beachcomber Shacks. Advance reservations are currently available by calling 407-WDW-PLAY.  Similar spaces are available at Blizzard Beach.
Typhoon Lagoon offers an all day drink mug that is $10.95.  If you have a old Typhoon Lagoon mug you can bring it back and purchase a new drink sticker for the day. You need to scan the bar code before you can get your beverages and ice.
I love the landscaping at Typhoon Lagoon.  You really feel like you are on a tropical island somewhere.  If you are a fan of old style 50-60's beach music you will love Typhoon Lagoon since it is playing around the water park.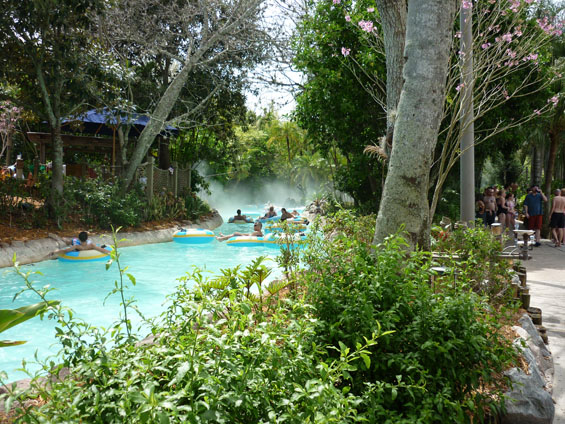 Disney has thought of everything with a special kids area.  There are plenty of water activities for them.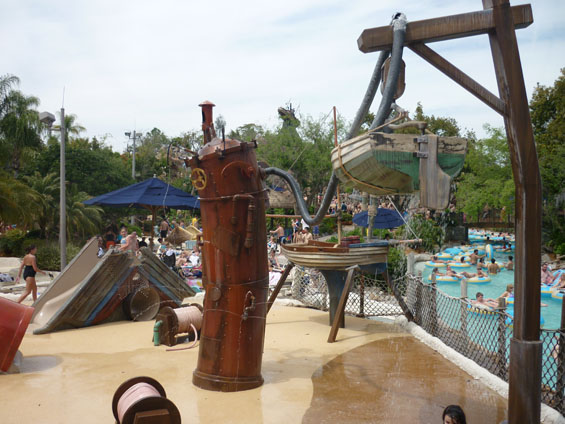 Typhoon Lagoon also has several water slides for you to enjoy.  In spite of the warm weather, the lines were not very long today.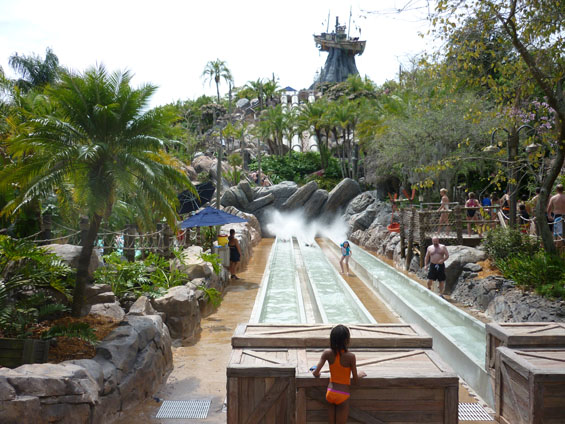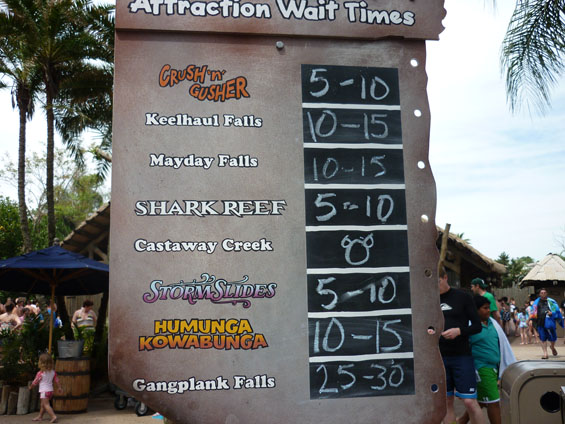 For our family we always head straight for the lazy river.  Nothing beats floating around the park in an inner tub.  Today we tried to steer clear of the spraying water and waterfalls since it was cold.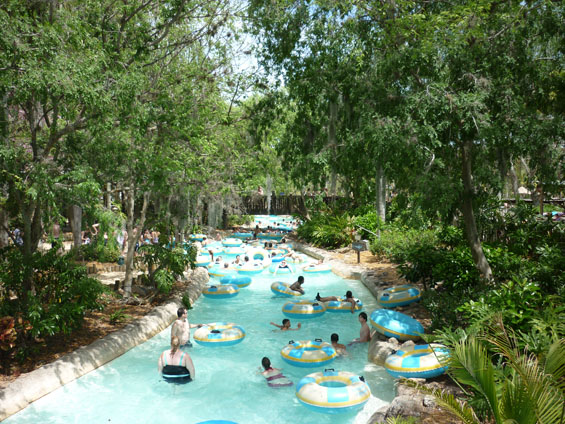 One of my pet peeves at the water parks is when you get a group of 6-8 people holding hands floating down the river.  The inner tubes tend to back up behind these groups. There were a number of these groups today. Also there were a lot of unattended kids swimming in the lazy river. I always wonder where their parents are in the event the kids had a problem?
The wave pool at Typhoon Lagoon is awesome. I love it since I can see what is in the water when a wave hits me. Did you ever go to the beach and wonder what just ran into you? My favorite in the wave pool is when they have the water bobbing, but many squeal with delight when they hear the rush of the water and you know a big wave is about to hit. Be sure to hold onto your kids tightly when the wave rushes past you.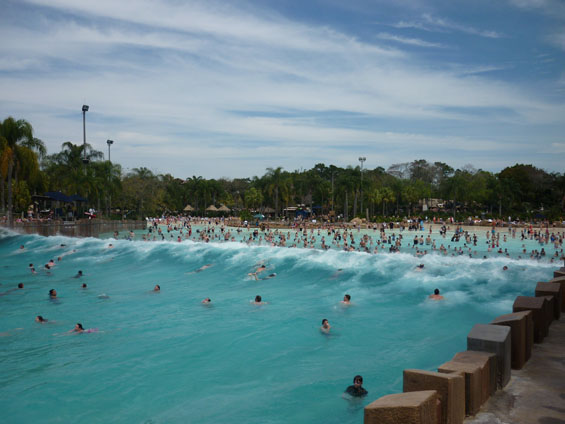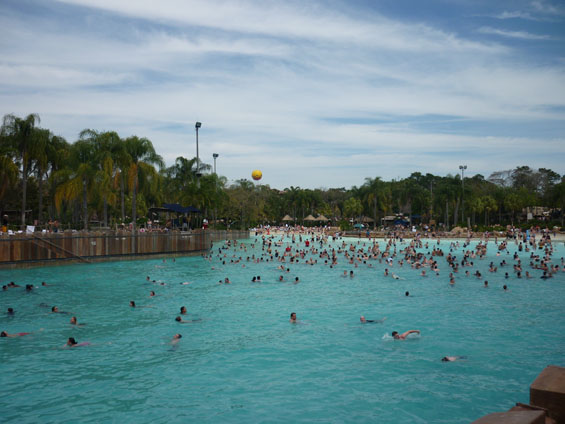 Be sure to bring lots of waterproof sunscreen for the family. Apply it often as it does tend to wash off if you spend a lot of time in the water.  It doesn't take much time in the sun to get a sunburn and you could be miserable for the rest of the day.
If you ever wanted to swim with the sharks you can do that at Typhoon Lagoon. This water is much colder than the pool water so be prepared. Guests may not use their own snorkeling equipment, but equipment is available at no fee at Hammer Head Fred's Dive Shop. 30 minute scuba tanks are also available to rent for $20- ask about SAS(Supplied Air Snorkeling).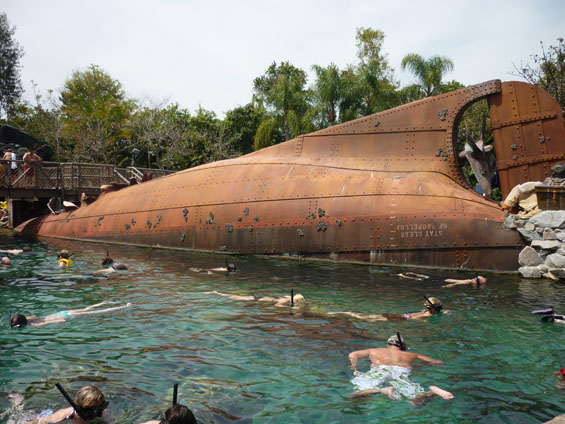 They have character greetings at Typhoon Lagoon also. You can get your picture taken by a Photopass photographer.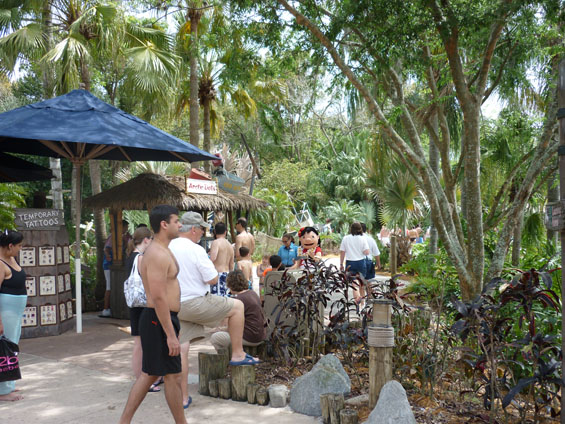 Once you go to a Disney water park you are spoiled and judge other water parks by their standards. I know we will be back many more times this year.  Do you have a trip planned to Typhoon Lagoon?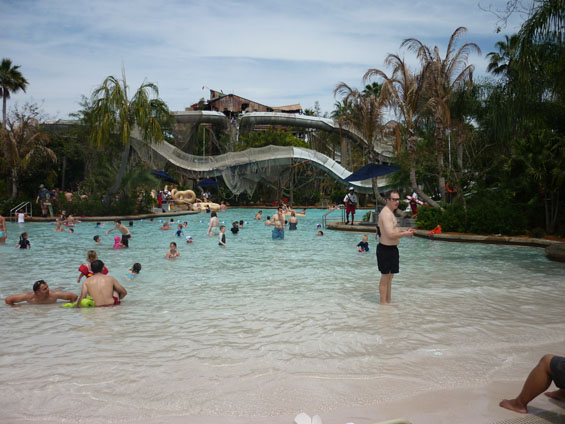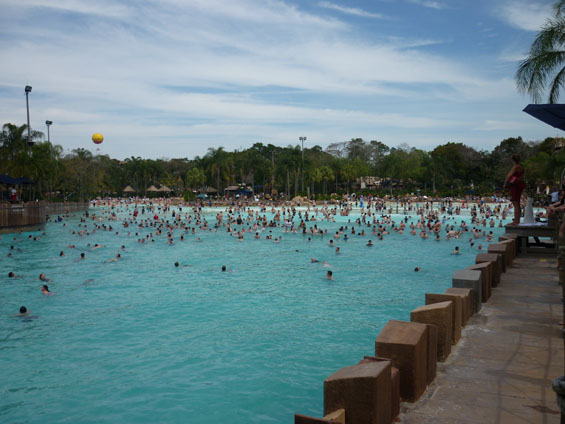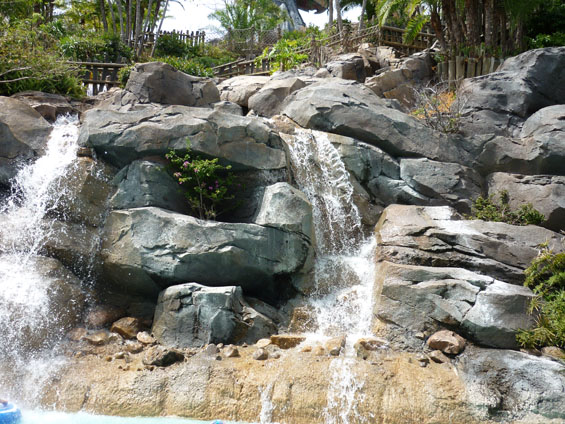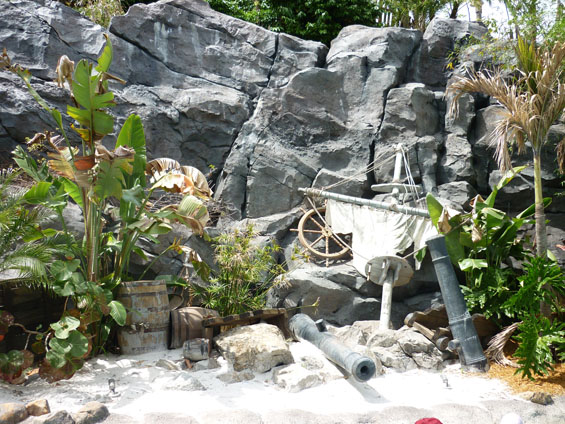 Become a friend on my Facebook page
Category: Disney World