If you ever visit Animal Kingdom at Walt Disney World, I hope you take the time to experience the Maharajah Jungle Trek and the Anandapur Royal Forest.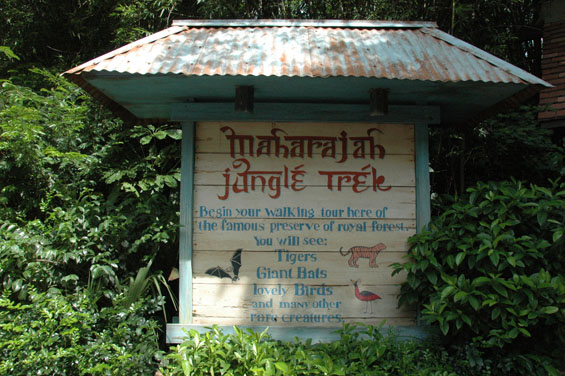 There have been many who complain that Animal Kingdom is not a full day attraction.  If you take the time to explore all the walking paths you could easily spend half a day just doing that at the park.  People sometimes complain that it seems much hotter at this park than the other WDW theme parks.  I have a great way to escape the heat and the people at Animal Kingdom – take some time and explore the Maharajah Jungle Trek.
If you are looking to see tigers in their natural surroundings you won't be disappointed on the trek.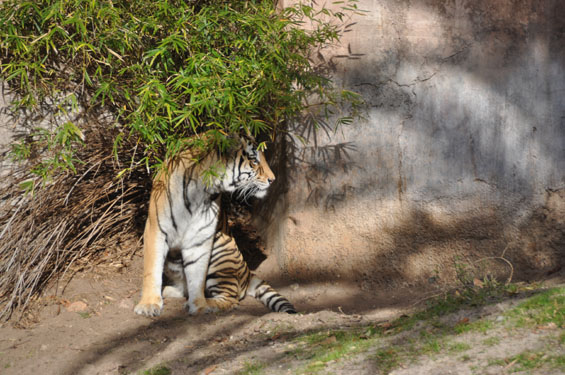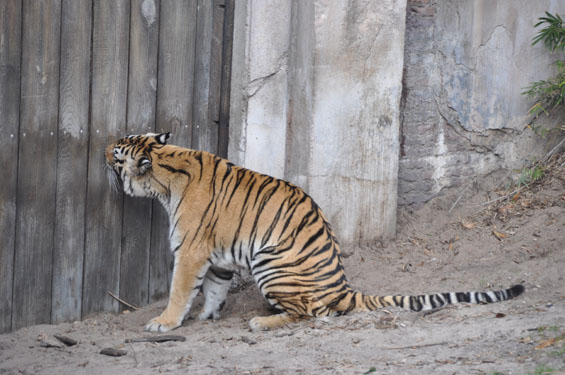 Disney is great at creating what looks like a dangerous situation for the animals in the picture below.  They have built in natural looking barriers so the cows in the picture are perfectly safe from the tigers.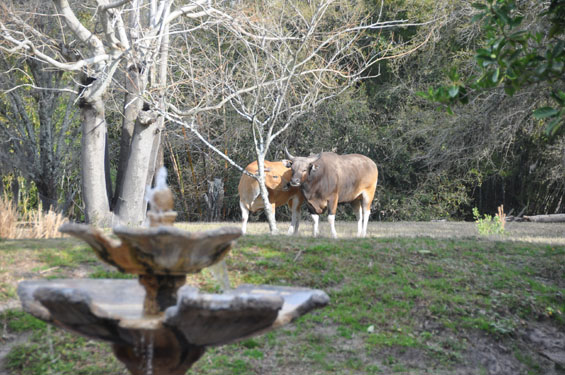 Animal Kingdom is home to the world's largest Komodo dragon.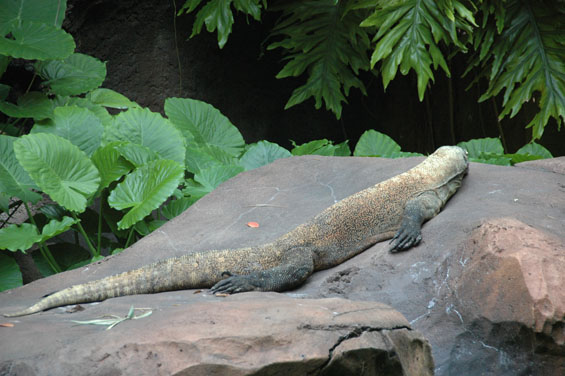 If you would like to see bats up close you will have a great opportunity further along the trail. You don't have to walk into the bat area if you are squeamish about these amazing creatures.  You will see Rodrigues Fruit and Malayan Flying Fox bats.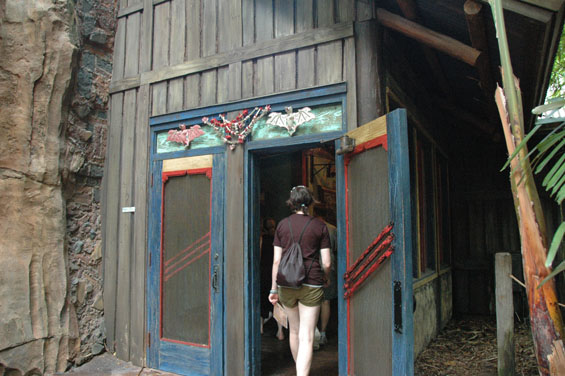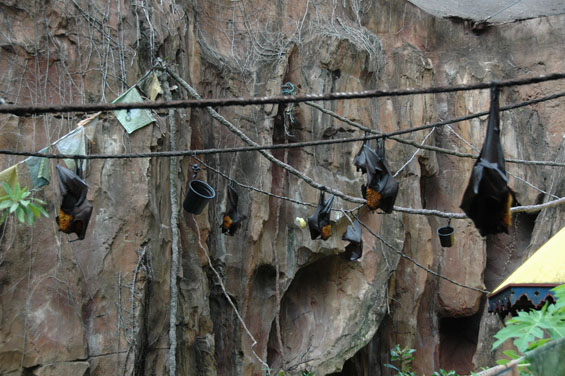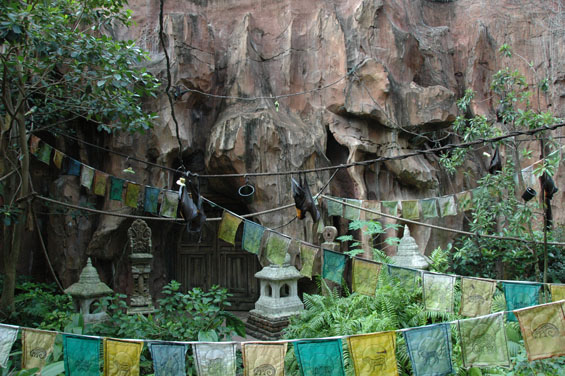 Animal Kingdom offers an in depth tour of the park with their Wild by Design tour. You will be able to talk with one of the cast members that cares for the bats and learn more about them.
Disney does a great job with their theming and landscaping and you quickly forget you are in the middle of a theme park in Florida.  I have walked this path several times and discover new treats every time I do it.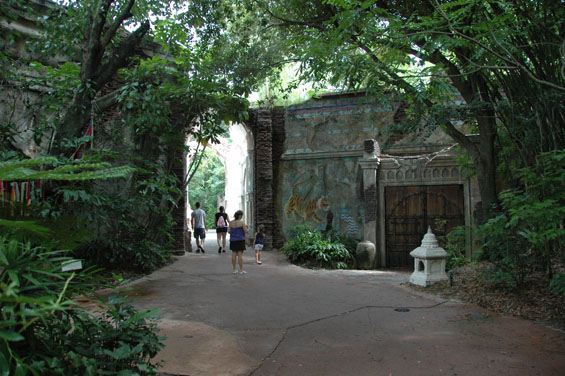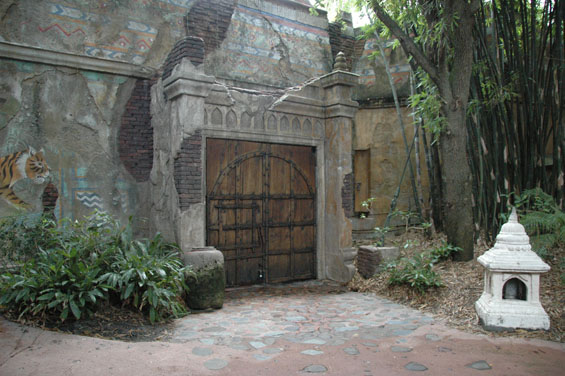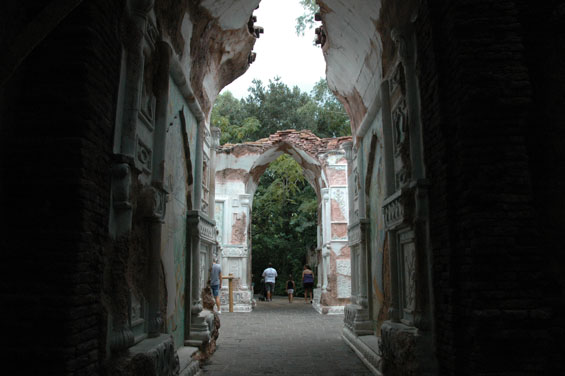 Did you know that Disney has some hidden Mickey's along the way? Be sure to look for one in the scene below when you walk the paths.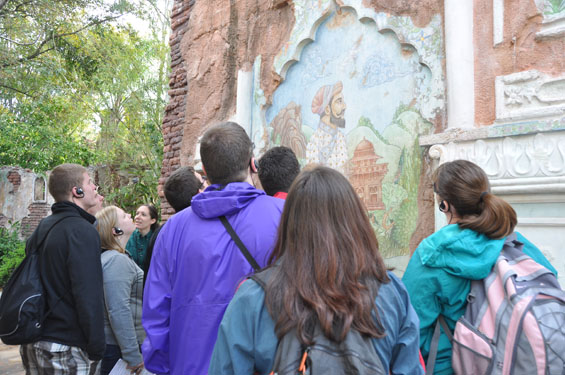 In keeping with the theming you will notice numerous flags flying overhead.  Those are prayer cloths that the villagers hung in the hope that their prayers would be answered.  They were never taken down, so you will see some that have been tattered by the weather.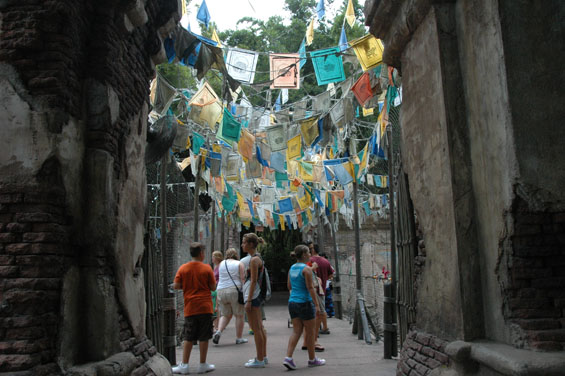 When a prayer wish was granted they hang a bell in the trees.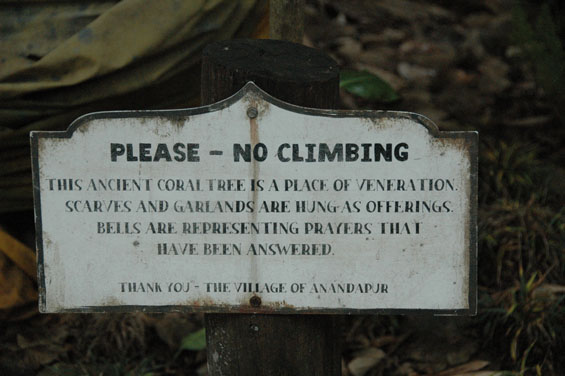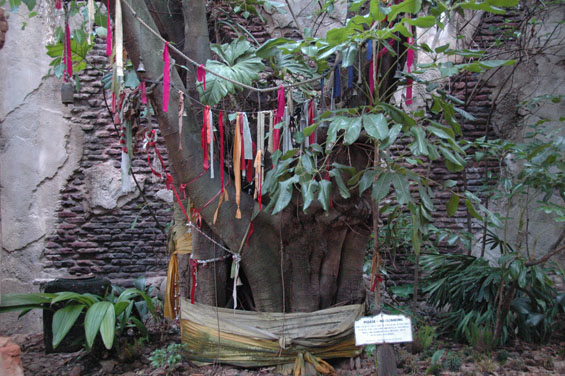 The Royal Forest is home to over 50 species of exotic birds.  You can pick up a bird spotting guide to help you identify them all.
The Maharajah Jungle Trek is handicapped accessible so the entire family can enjoy this hidden gem at Animal Kingdom.  I hope you enjoy it as much as I do.
Please let me know what you thought of the Trek.
Become a friend on my Facebook page
Category: Disney World