Well, we knew it would happen, but didn't expect it to happen this quickly!  Disney's Give a Day, Get a Disney Day program has officially closed.  It has only been 2 months.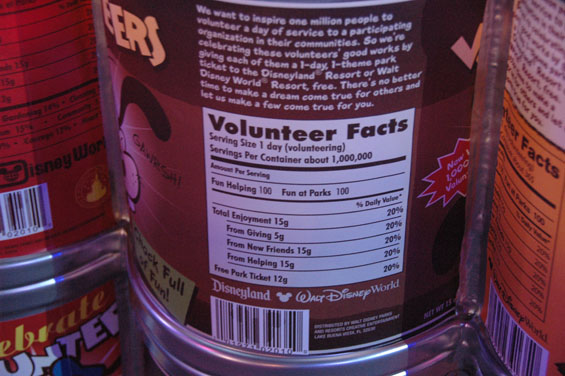 One million people have volunteered (or signed up to volunteer) and received vouchers for a theme park ticket, a special fastpass, an EarHat figurine with exclusive trading pins, or the option to donate their park ticket to a participating charity.  People from all over the world have gotten involved in volunteering.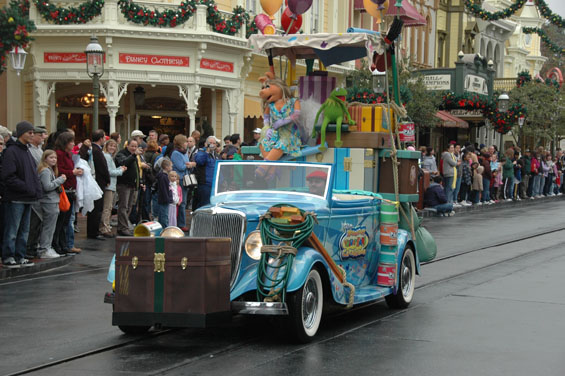 Disney has put a lot into this program, creating a new parade starring the Muppets, throwing a huge media event (Joe Jonas and Demi Lovato even sang!) and breaking a world record with the largest sculpture of canned goods ever made.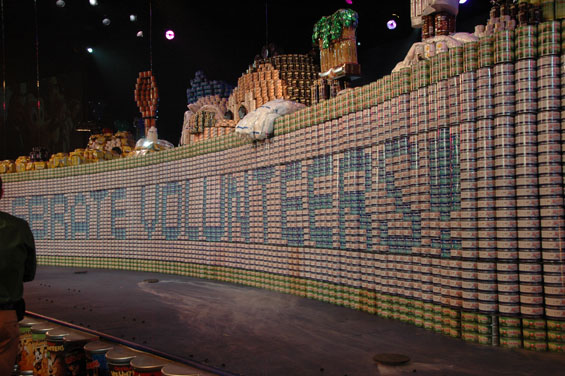 Even though the program is over, Disney is still encouraging guests to volunteer in their communities through the HandsOn Network.
Category: Disney World
Leah grew up in a little farming town in Illinois, right on the Mississippi River. Her Chicago-born husband, David, left the city for her, and they're now raising their three children (Jacob, Jonah and Lydia) just 12 miles from her hometown. As the Senior Editor of the DIS (wdwinfo.com), Leah spends a lot of time writing about, reading about, and discussing Disney. So, it should come as no surprise that one of her family's favorite ways to spend time is going to Walt Disney World and traveling on Disney Cruise Line. She also enjoys shopping, watching movies with her husband and doing crafts with and for her kids.