Disney is finding that their volunteer program, "Give a Day, Get a Disney Day" is much more popular than they had originally anticipated.  They said that the program would end once one million tickets had been given out.  In the hopes of encouraging a spirit of volunteerism, Disney is asking guests to pick a charitable organization from a list Disney itself provides. After completing a day volunteering with this organization, you will be given a certificate to redeem for a Disney theme park ticket. If a participating guest already has an admission ticket, they may choose from: a special fastpass, an EarHat figurine with exclusive trading pins, or the option to donate your park ticket to a participating charity.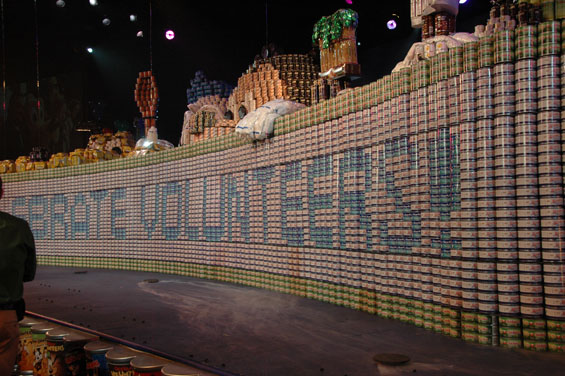 Two weeks ago, it was reported that 600,000 people had already volunteered.  Now, the number is almost at one million volunteers.  According to a thread by "5 Disney Fans" on the DISboards, guests who had signed up for a future volunteer opportunity received a letter from their charity organization saying that there may not be enough Disney tickets left.  Here is an excerpt from the letter:
"Disney plans to shut down the registration system in the next day or two, so you need to complete your registration immediately. If the system shuts down before you complete your registration, THERE IS NOTHING JRA CAN DO. We are very sorry to share such unpleasant news, but we want to be sure that everyone who is scheduled to come to JRA on either March 14 or April 11 has the opportunity to receive their Disney tickets.
If you were planning to volunteer at JRA between May-November:  It is unlikely that you will be able to get a free Disney ticket."
It is still unknown whether Disney will continue this program due to its popularity, especially considering it's only the first week of March.  We hope that with the positive publicity this has brought Disney's way, they would extend this opportunity so more people will give back to their communities.
Category: Disney World, Disneyland
Leah grew up in a little farming town in Illinois, right on the Mississippi River. Her Chicago-born husband, David, left the city for her, and they're now raising their three children (Jacob, Jonah and Lydia) just 12 miles from her hometown. As the Senior Editor of the DIS (wdwinfo.com), Leah spends a lot of time writing about, reading about, and discussing Disney. So, it should come as no surprise that one of her family's favorite ways to spend time is going to Walt Disney World and traveling on Disney Cruise Line. She also enjoys shopping, watching movies with her husband and doing crafts with and for her kids.