On October 1st, 2009, the Walt Disney Family Museum opened its doors in San Francisco, California. My family was privileged to visit it recently.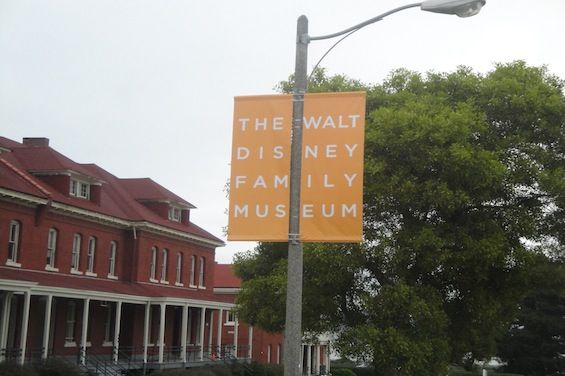 People often wonder why the museum is located in San Francisco instead of Marceline, Missouri; Southern California; or Orlando. Of course we wondered this too and asked one of the museum's friendly and knowledgeable docents.  As the story goes, Walt's daughter, Diane, and her family moved to San Francisco several years ago. When Walt's wife, Lillian, passed away in 1997, Diane received a vast quantity of Disney artifacts. So vast, that she rented warehouse space at the Presidio, a former Army base located in San Francisco. It sat there collecting dust until friends and those interested began to tour the warehouse. The visitors found treasured items such as boxes of Walt's Oscars sitting on the cold cement floors.  Soon they were urging the family to properly conserve and display these priceless artifacts.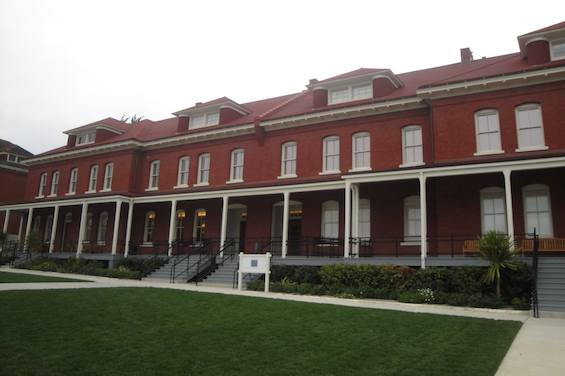 As you enter the space, you are witness to displays of many of Walt Disney's awards. There are items such as a key to the city of San Francisco, various international recognitions, and even the Presidential Medal of Freedom he was awarded in 1964.  Most notable are nearly all of the thirty-two Academy Awards he won. These are the real Oscars, not recreations. Actually being able to see the famous Snow White and the Seven Dwarfs Oscar was a special moment.
The telling of the story of Walt Disney begins with the retracing of the Disney family tree and the origin of the Disney name. It goes through Walt's life from his birth to his teenage years including his time volunteering for the war effort in France.  You are able to view original photos, letters, and sketches. The next room presents his life after the war back in the Midwest and the beginnings of his animation career.  The first floor of the museum is dedicated to Disney's early years.  One unique part of the museum is how you are transitioned to the next part of his life in California. The elevator emblazoned with the words Santa Fe transports you, both figuratively and literally, to California.  Guests hear Walt express his desire to go to California as they ride in a replica train car up to the second floor.
One of this floor's highlights is the first known sketch of Mickey Mouse. You can also find original drawings, scripts, hand-written notes, telegrams, and other artifacts with extra attention given to Silly Symphonies, Snow White, and Fantasia. The museum does not shy away from the low points of Walt's life either. There are exhibits about the strike and World War II, with picket signs and war era posters.
Another highlight was the museum's beautiful transition to the 50's and 60's period. You walk down a slightly sloping walkway next to a floor-to-ceiling wall of windows. Here you will see one of the best views of the Golden Gate Bridge anywhere.  The 50's and 60's exhibits go into his innovative use of television and the planning and building of Disneyland.  There was so much to read and look at here that we agreed this room was definitely one our favorites.  You are also able to hear and see Walt Disney's vision for EPCOT. The museum concludes with Walt's illness and untimely death. This is where the Walt Disney Family Museum shines its brightest. Even though you know how his story ends, you are nearly moved to tears in the final displays.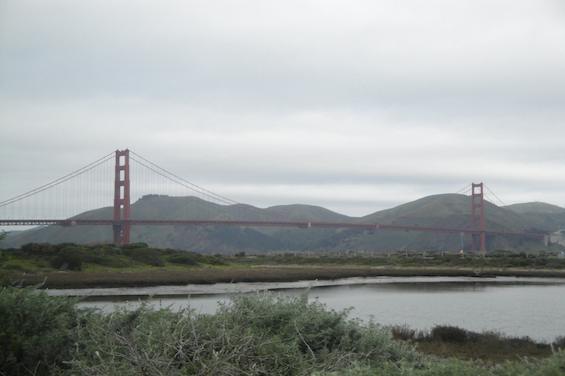 Tickets for the museum cost $20.00 for adults.  Students and seniors are $15.00, and children aged 6 – 17 are $12.50.  Admission is by timed-entry ticket and these can be purchased online up to sixty days in advance at www.waltdisney.org. They are open from 10-6 every day except Tuesdays and select holidays.  One of the docents mentioned that they are extremely busy on holidays and holiday weekends.  If you do visit on those days, be sure to reserve a midday entry time to avoid the morning rush.  One extremely important note:  taking any sort of pictures or videos is strictly prohibited inside the museum, and cell phones are not to be used.  Children are definitely welcome, but I would not suggest it.  We saw many of the early afternoon Walt Disney World meltdowns occur about thirty minutes into the tour.  Many toddlers were told, "Look there's Mickey!" to no avail.  My eight year old son became bored eventually as well.  I would give yourself 3-4 hours to truly enjoy the museum.  Special events and exhibits are offered so take that into consideration.  On our visit, they were showing "Lady and the Tramp" for an additional fee.
Food and beverages are not allowed inside the galleries, but they do have a small cafe adjacent to the lobby with a limited offering of sandwiches and salads.  Expect to eat at the cafe as there are no nearby restaurants at the Presidio.  The museum gift shop is not the Disney Store.  It offers many one-of-a-kind items, books, and souvenirs.  Other than the obvious t-shirts and magnets, they have high quality souvenirs with vintage depictions of famous Disney characters.  There is a large selection of Mary Blair journals, postcards, and stationary.  These are only available at the Walt Disney Family Museum and the Tokyo Museum of Art.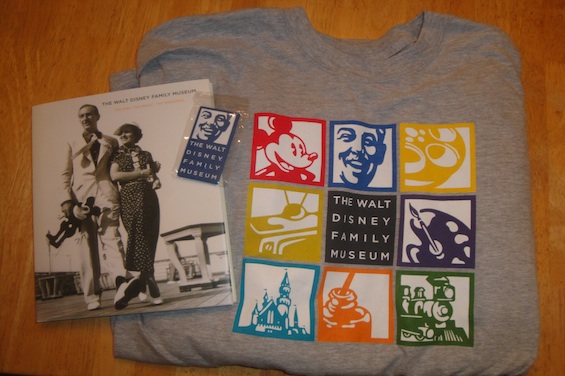 Remember this is a museum about Walt Disney's life, not his legacy.  Think of the museum as you would a presidential library or a walk-through biography as Walt narrates his own story throughout the galleries.  The Walt Disney Family Museum celebrates the life and accomplishments of Walt himself.  It is a great opportunity to see original items such as the actual Lilly Belle train that Walt used to ride, personal notes written in the "Disney" font, and telegrams from historical figures.  We were so glad to have had the opportunity to go to the museum, and now I appreciate the man responsible for all the Disney magic in a much more personal way.  One of Walt Disney's great talents was his ability to tell a story, whether it be through his animation, movies, music, or theme park rides. The Walt Disney Family Museum tells the story of the life of Walt Disney in a way that embodies this spirit.
Category: Disney World