Since Michael Jackson's death in June, fan sites have been buzzing with rumors and hopes that Disney would bring back the 3-D "Captain EO" movie to the theme parks. The fans have finally gotten their wish.  The show re-opened at Disneyland today as the first day of a limited run in Tomorrowland's Magic Eye Theater.  Disney isn't revealing how long the show will be there – maybe fans' reactions will have an impact on the video's future?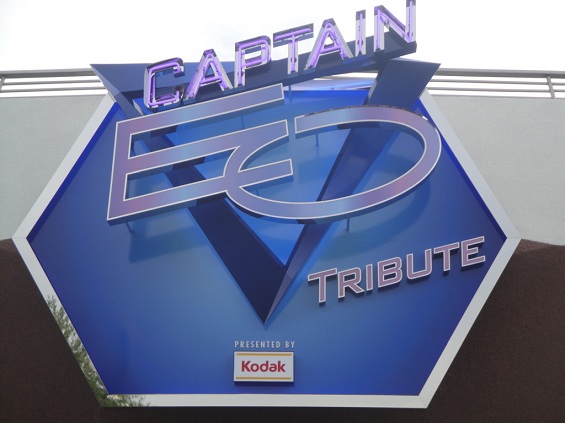 Captain EO was (and remains) the wildly popular music video produced by Francis Ford Coppola for Disneyland in 1986.  Jackson starred in the 17-minute movie as Captain EO who was on a mission to deliver a musical gift to an evil alien queen. An original song, "We are Here to Change the World", was used to fight the queen and her gang.  Other well-known names were attached to this project, including producer George Lucas and actress Anjelica Huston, who played the alien queen.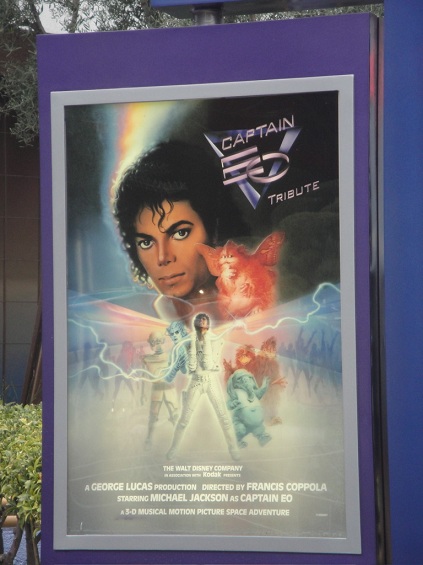 Captain EO is thought of as the first 4-D film, because it added the extra effects of smoke and lasers to a 3-D movie.   These 4-D effects caused the film to total $30 million in production costs, a staggering $1.76 million per minute.
The film was fairly short-lived and closed in 1997, after versions had also opened in Walt Disney World's Epcot, Tokyo Disneyland, and Disneyland Paris.  They all closed a year later.
Fans were expected to start lining up early this morning, even though the park didn't open until 9:30 am.  The theater seats between 500-600 people and the film will be shown three times an hour.  According to a post by lucky1 on the Disboards.com, Disneyland resort guests were given a special showing this morning before the rest of the crowds.  It appears that the "big event" wasn't quite as big as Disney was hoping, with only about 50 people at the 8:00 early showing.  Read another discussion about the attraction here.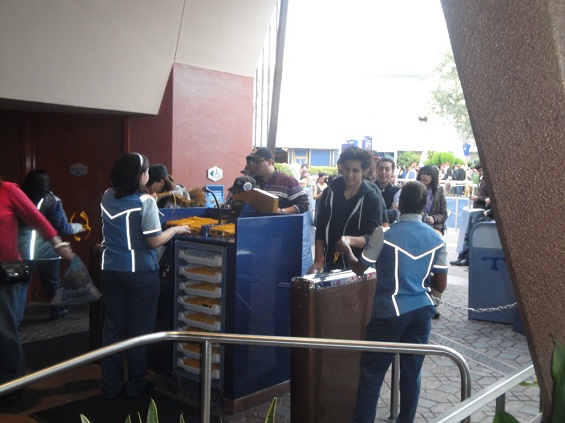 If seeing the classic film isn't enough, merchandise is also available.  Dress like you're back in the 80's with Captain EO t-shirts, fleece sweatshirts, and beanie-style hats.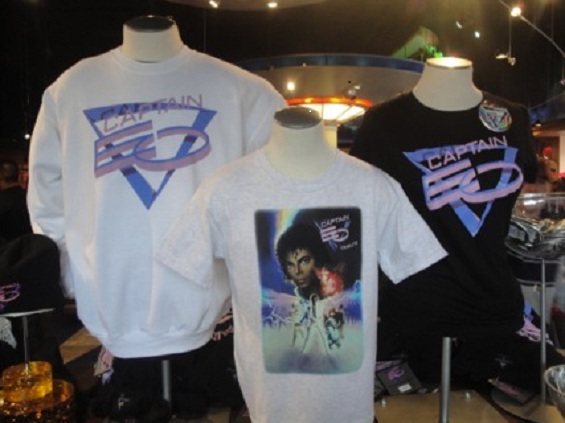 Posters and other souvenir items are also available.  Disney plans to release a specially designed embroidered nylon jacket next month.  Prices will range from $24.95 for t-shirts and hats to $42.95 for the logo fleece.  If you're not willing to pay quite as much for your piece of "history", you can get a logo button for $3.95 or a poster for $7.95.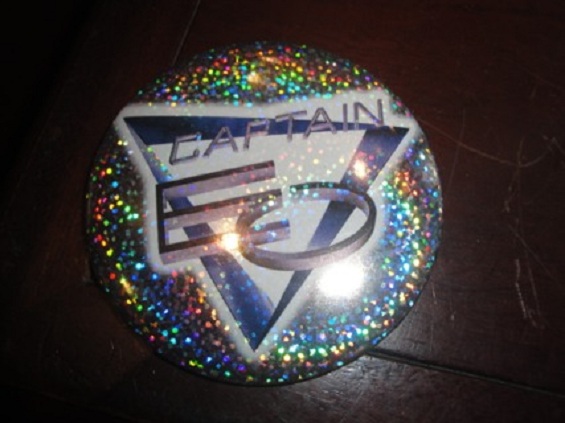 Items will also be available at Disneyland in the Emporium on Main Street USA, The Star Trader and Tomorrowlanding in Tomorrowland.
For those of you who won't be able to come out to Disneyland to see the film in its limited run, check it out here: http://www.disunplugged.com/2009/06/25/remember-this-michael-jackson-3-d-film-at-disney-captain-eo/.
Thanks to Tony Spittell for providing these photos.
Category: Disneyland, News
Leah grew up in a little farming town in Illinois, right on the Mississippi River. Her Chicago-born husband, David, left the city for her, and they're now raising their three children (Jacob, Jonah and Lydia) just 12 miles from her hometown. As the Senior Editor of the DIS (wdwinfo.com), Leah spends a lot of time writing about, reading about, and discussing Disney. So, it should come as no surprise that one of her family's favorite ways to spend time is going to Walt Disney World and traveling on Disney Cruise Line. She also enjoys shopping, watching movies with her husband and doing crafts with and for her kids.