It's a question that I am sure both Disney and Universal want to know the answer to. Will Disney fans take time away from Mickey to see Harry? There is a great thread on our discussion forums asking this exact question, and I'm not surprised by some of the answers. While it's full of mixed plans and opinions, the majority of the posters say they will take at least one day out of their Disney vacation to see the Wizarding World of Harry Potter at Islands of Adventure.
Here are just a few examples from this thread.
Grumpy92 posted: "We are planning a trip just to visit HP, a couple days at their hotels. We have decided not even to go down to WDW on this trip."
AnnaS posted: "We have not been to Universal in years (my sons have) and SeaWorld for that matter. HP will be the right excuse to get us to go back."
NikkiLovesWDW! Posted: "DH (Dear Husband) and I NEVER go to Universal but we are so excited to go to Harry Potter."
Prinny27 posted: "When the Wizarding World opens DH and I will add an extra day to the beginning of our trip – solely to check it out – and then spend the rest of the time at Disney."
What about you?
This thread can be found at DISboards.com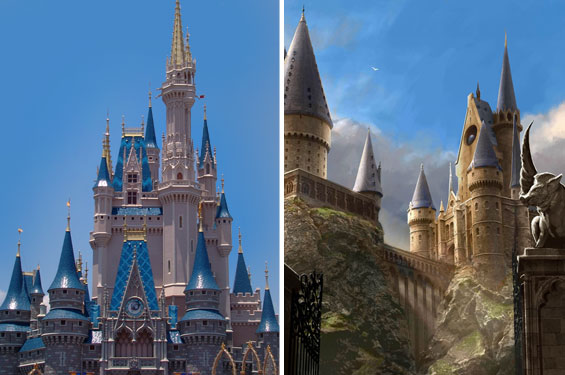 Category: Disney World, Universal Orlando
I was born and raised in New Orleans and received my degree from Louisiana State University in Graphic Design. I did the WDW College program during the summer of 1997 as a Blizzard Beach Lifeguard. Moved to Orlando immediately after college and started with the DIS shortly after in 2001. I am currently the President of the DIS, including disboards.com and wdwinfo.com, and a member of the DIS Unplugged podcast team. I am the proud father of two beautiful children (Ferris and Finley) and husband to an incredible wife and mother. I have a passion for Art, Design, Technology, Photography, Social Media, and Sushi. Other organizations I am involved with include the Down Syndrome Association of Central Florida and the LSU Alumni of Central Florida.